Dec. 21, 2020
1. Mizzou rises to the challenge of a worldwide pandemic
After the COVID-19 pandemic disrupted our lives in March, more than 130 University of Missouri leaders, medical staff and public health experts spent months developing the Show Me Renewal Plan, so students could safely return to campus in a hybrid learning model in August.
The university ensured 6-foot social distance in classrooms and common areas, implemented a face mask requirement, placed limits on events, and developed COVID-19 safety training for all students, faculty and staff. Mizzou also launched a COVID-19 cases statistics dashboard.
Thanks to the diligence of students, faculty and staff, Mizzou was able to continue limited in-person learning and labs during a semester none are likely to forget.
2. Enrollment, retention increase despite pandemic
In a year when we came to expect the unexpected, Mizzou bucked national trends by seeing a 3.5% rise in enrollment while logging record retention. Enrollment for fall 2020 was 31,105 while retention — or the percentage of freshmen who return as sophomores — rose to 89.4%, a university record. University officials attributed the growth to a concerted effort to attract and retain more students. In addition, Mizzou set records for retention among Black students (86.0%) and the six-year graduation rate for Black students (62.3%). Both represent significant gains over previous years.
3. Tigers show their resilience
In a year that challenged everyone to make the most of a trying situation, Mizzou's students rose to the occasion and adapted. December graduate Nicole Cope is moving up in the world, going straight from graduation to a new role as executive director of the Missouri Immunization Coalition. Julisha and Justina Wilkins, twin sisters studying at Mizzou, persevered through a family health scare to succeed academically. Mizzou's chess team and esports group thrived as they adapted to pandemic conditions.
4. MU gives back during unprecedented year
The pandemic created challenges for people all over the state — and MU took notice. Armed with expertise and a willingness to help, Mizzou set out to be the University for Missouri by providing Missourians with services to keep them safe, informed and healthy. The MU School of Journalism created pop-up newsrooms staffed by student journalists who covered the impact of the pandemic on small communities throughout state and shared their stories with other news outlets. The MU Sinclair School of Nursing aided over 500 nursing homes throughout the state to combat the nursing shortage. Other colleges got involved where they could as well, including producing face masks, hand sanitizer, and even meals for tired and hungry MU Health Care workers.
5. University of Missouri System combines roles of president and chancellor
Following thorough discussions with, and feedback from, many stakeholder groups and an outside consultant, the UM System Board of Curators moved to combine the position of UM System president and MU chancellor, naming Mun Y. Choi to fill both roles under the title of president. The board vote not only consolidated those two roles, but established a structure for combining some of the administrative functions of the two offices aimed at reducing costs and eliminating duplicative roles.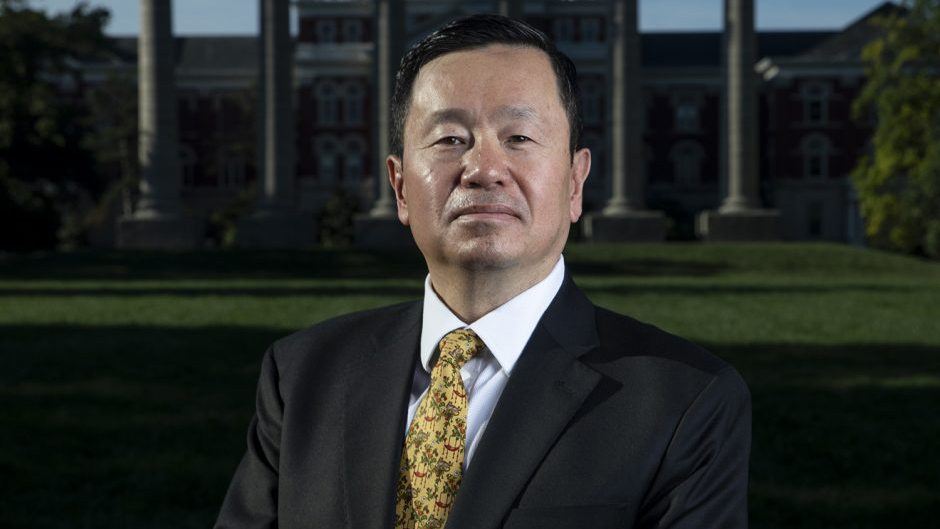 6. Rise in rankings
Mizzou garnered national attention this year when it jumped 15 spots in the U.S. News & World Report list of top national universities. The university rose to No. 124 in the publication's latest rankings of more than 380 public and private institutions. MU also rose to No. 85 among the Best Value Schools – a measure of colleges that offer the best value for students getting need-based financial aid. When compared to other public national universities identified by U.S. News & World Report, Mizzou ranked No. 12 for Best Value and No. 1 among public national universities in neighboring states (Iowa, Nebraska, Kansas, Oklahoma, Arkansas, Tennessee, Kentucky and Illinois). Additionally, Mizzou climbed 13 spots to No. 86 among the Best Colleges for Veterans.
7. Mizzou demonstrates its commitment to inclusive excellence
Under the leadership of new Vice Chancellor Maurice Gipson, university leaders outlined progress related to diversity and inclusion, and shared some immediate steps underway to support the success of all students, faculty and staff. Highlights included increasing underrepresented faculty by 32% over the past five years, increasing the six-year graduation rate among Black students from 53% to 62.3% during the same time period and providing holistic support for diverse junior faculty. One short-term goal came to fruition in August with the launch of a 24/7 Bias Hotline for community members to anonymously report behavior that targets individuals or groups based on their identities.
8. COVID-19 research at Mizzou
In less than a year, Mizzou researchers contributed a large portion of important research to a variety of aspects of the COVID-19 pandemic. Researchers in the College of Veterinary Medicine, the College of Agriculture, Food and Natural Resources, the School of Medicine , the School of Health Professions and other interdisciplinary teams studied treatments and immunology for the virus. Mizzou's Marc Johnson and Chung-Ho Lin used wastewater tests to develop an early warning system for communities threatened by COVID-19. With the help of an eighth grade computer whiz, an MU researcher identified three mutations in the virus, which could serve as useful information for the developers of vaccines and treatments.
9. Bringing precision health to Missouri
Highlighting the promise of personalized health care and the impact of large-scale interdisciplinary collaboration, the NextGen Precision Health initiative is bringing together innovators from across MU and the UM System's four research universities in pursuit of life-changing precision health advancements. It's a collaborative effort to leverage the strengths of Mizzou and the entire UM System toward a better future for Missouri's health. An important part of the initiative is the construction of the new NextGen Precision Health building, which will expand collaboration between researchers, clinicians and industry leaders in a state-of-the-art research facility. In June, the university hosted a virtual topping off ceremony to celebrate the last steel beam being placed atop the building, located on the Mizzou campus. Leading the effort will be Rick Barohn, Mizzou's executive vice chancellor for health affairs and executive director for NextGen. Tom Spencer, scientific director of NextGen and incoming interim vice chancellor of research, will work closely with the six faculty research leaders, each of whom will coordinate research activity within their individual areas of expertise.
10. Ew, ancient guts!
Mizzou scientists have discovered the oldest-known fossilized digestive tract on Earth. Jim Schiffbauer, an associate professor in the College of Arts and Science and director of MU's X-ray Microanalysis Core facility, and his team believe the 550 million-year-old fossil could be a key find in understanding the evolution of animal life. He says the analysis suggests the tract, which comes from a worm-like creature, fits into the last 10 to 15 million years before the Cambrian Explosion. The Cambrian Explosion is widely considered by scientists to be the point in history when the ancestors of many animal groups we know today emerged.
11. New leaders at Mizzou
Effective leaders know how to empower and inspire others to reach their own potential. This year, MU welcomed new leaders whose experiences echo Mizzou's values of respect, responsibility, discovery and excellence. They arrived on campus with proven records of leadership and the expertise to lead successful initiatives in their respective areas. They are:
12. Detecting Alzheimer's disease before symptoms arise
Can Alzheimer's disease be detected before symptoms start to appear? In a recent research study, Andrew Kiselica, an assistant professor in the MU School of Health Professions, developed procedures to help identify early signs of cognitive decline and define the preclinical stages of Alzheimer's disease. Since there are no current treatments to reverse the course of Alzheimer's, this finding can help drug developers identify who could potentially benefit from a future Alzheimer's or dementia treatment before symptoms of cognitive decline start to arise.
After a workshop with community leaders in rural Bollinger County, the UM System Development Leadership Team unveiled a comprehensive report designed not only to help Bollinger County bring widespread, reliable broadband internet to its citizens, but to serve as a model for other broadband "dead zones" throughout the state. The team also promoted the Missouri Resource Rail, a website full of interactive resources for the public, businesses and policymakers.
14. A new cancer treatment for both humans and their four-legged friends
Jeffrey Bryan, a professor in the MU College of Veterinary Medicine, collaborated with ELIAS Animal Health to create a vaccine from a dog's own tumor to target and kill cancer cells in canines suffering from bone cancer. The success of the treatment led the Food and Drug Administration to grant a rare fast-track designation for ELIAS Animal Health's parent organization, TVAX Biomedical, to use the same approach to treat a tumorous brain cancer in humans. Bryan's research is an example of precision medicine, a key component of the NextGen Precision Health initiative. By partnering with industry leaders, the initiative will help accelerate medical breakthroughs for patients in Missouri.
15. Prestigious fellowships
Several MU faculty members were named to prestigious fellowships in 2020. In April, MU's Nobel Laureate George P. Smith was elected to the National Academy of Sciences, one of the highest honors a U.S. scientist can receive during a career. Smith, a Curators Distinguished Professor Emeritus of Biological Sciences, became the 11th MU faculty member to be elected to the academy. In November, three MU professors — Dongsheng Duan, Shibu Jose and Paula McSteen — were named fellows of the American Association for the Advancement of Science for their distinguished efforts in advancing various fields of science. In December, Mechanical and Aerospace Engineering Professor Hongbin "Bill" Ma was elected as a fellow by the National Academy of Inventors. This is the top professional designation for academic inventors worldwide.
16. Eliah's calling
Eliah Drinkwitz's first year as the Tiger's new head football coach showed he was the right man for the job during a strong first season. But Drinkwitz and his team did more than win games, they won hearts and raised spirits during an unprecedented year when Mizzou fans sorely needed something — and someone — to cheer for. Drinkwitz also showed another side of his leadership when he joined his team in a call to action after the death of George Floyd. The team marched from MU's historic Columns to the Boone County Courthouse, where more than 60 football players registered to vote. On the field, Drinkwitz proved inspirational. With one of the hardest schedules in the nation, the team did better than most expected. After losing their first two games, the Tigers bounced back, winning five of their next six games, including the largest fourth-quarter comeback in school history. Missouri will play the Iowa Hawkeyes on Dec. 30 in the Music City Bowl in Nashville, Tennessee.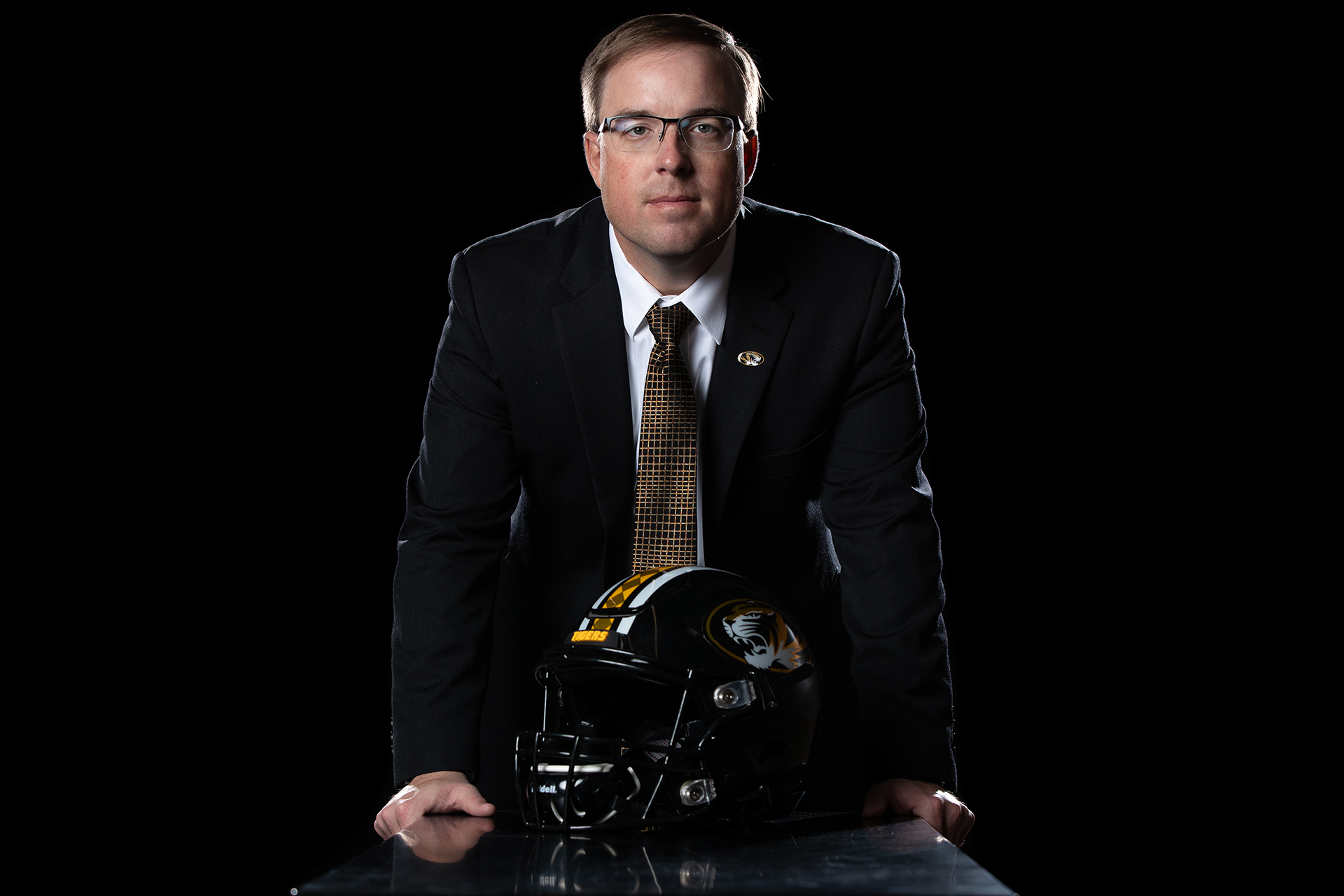 17. Exemplary faculty recognized with awards
MU prides itself on faculty whose members are outstanding in their fields. This year, 10 faculty members were recognized for their excellence in teaching.
Recipients of the Kemper Award — one of the university's most prestigious awards given to exemplary faculty members — were Libby Cowgill, associate professor of anthropology in the College of Arts and Science; Daryl Smith, associate teaching professor of management in the Trulaske College of Business; Craig Kluever, professor of mechanical and aerospace engineering in the College of Engineering; Mirian Barquero-Molina, professor in the Department of Geological Sciences in the College of Arts and Science; and Angie Zapata, associate professor of learning, teaching and curriculum in the College of Education. This year marks the 30th anniversary of the Kemper Awards, which were established in 1991 with a $500,000 gift. William T. Kemper, a 1926 MU graduate, was a well-known civic leader in Kansas City until his death in 1989. His 52-year career in banking included top positions at banks in Missouri, Kansas and Oklahoma. Commerce Bank manages the trust fund. Awards were increased $5,000 this year, to $15,000.
Additionally, the UM System Board of Curators named five MU faculty members Curators' Distinguished Professors — the highest and most prestigious academic rank awarded by the Board of Curators. It is awarded to a select few outstanding scholars with established reputations. This year's recipients are Frank O. Bowman – MU School of Law; Noah Heringman – MU College of Arts and Science, Department of English; Tim Lewis – MU College of Education, Department of Special Education; Yuwen Zhang – MU College of Engineering, Department of Mechanical and Aerospace Engineering. Additionally, James S. Rikoon, former dean, professor emeritus for College of Human Environmental Science, was named Curators' Distinguished Teaching Professor Emeritus. He retired in July 2020.
18. Changing landscape at Mizzou
Mizzou's commitment to excellence means the university is constantly evolving and innovating ways to improve the lives of our students, community and all Missourians. This year, Mizzou celebrated a number of capital projects that will continue to support MU's culture of innovation.
The new $24 million home to the School of Music, the Jeanne and Rex Sinquefield Music Center, opened its doors, providing students with much-needed creative lab space. Previously, the School of Music utilized five different buildings, including a converted gymnasium and a former dining hall. This fall, MU broke ground at the new site of the Sinclair School of Nursing, which will accommodate larger class sizes to train nurses desperately needed to meet a national shortage. Nursing students will be able to practice patient care with state-of-the art simulators that mimic real-world situations at hospitals. In November, the UM Board of Curators approved construction of a new hospital pavilion that will bring the MU Women's and Children's Hospital back to the main MU Hospital campus by 2024, creating a more unified care model with shared resources and increased collaboration.
19. Investing in Mizzou — even in turbulent times
Donors and friends came together virtually this fall to celebrate the university exceeding its ambitious fundraising goal of $1.3 billion. Thanks to more than 176,000 individual donors, Mizzou celebrated $1.41 billion to conclude the multiyear "Mizzou: Our Time to Lead" campaign. Among the year's notable gifts was a $1 million gift to the College of Veterinary Medicine from renowned veterinary ophthalmologist and MU alumnus Reuben Merideth. An anonymous donor and MU alumna gave the world's oldest journalism school a $3 million gift to support aspiring business journalists while Pat and Sandy Hiatte dedicated a $5 million estate gift that will be split equally between the School of Journalism and the Mizzou Botanic Garden. Several major gifts given to the university in 2020 were tied to NextGen Precision Health, including an investment from former UM System President Gary Forsee and a $2 million gift from MU alumni Mike and Millie Brown. One alumna, Sharon Langenbeck, announced her plans to give nearly $3 million to the College of Engineering, creating an endowed chair and endowed student fellowship in mechanical and aerospace engineering.

20. Wearable AC!
What if you could cool down your body without electricity? Zheng Yan, an assistant professor in the College of Engineering, has created an on-skin device that can provide about 11 degrees Fahrenheit of cooling to the human body. Unlike similar products in use today or other related concepts, this breathable and waterproof device can deliver personal air conditioning to a human body through a process called passive cooling. Currently, the device is a small wired patch, and Yan says it will take a couple years to design a wireless version. The device also includes numerous human health care applications such as the ability to monitor blood pressure, electrical activity of the heart and the level of skin hydration. One day, Yan hopes the technology could be applied to 'smart' clothing.