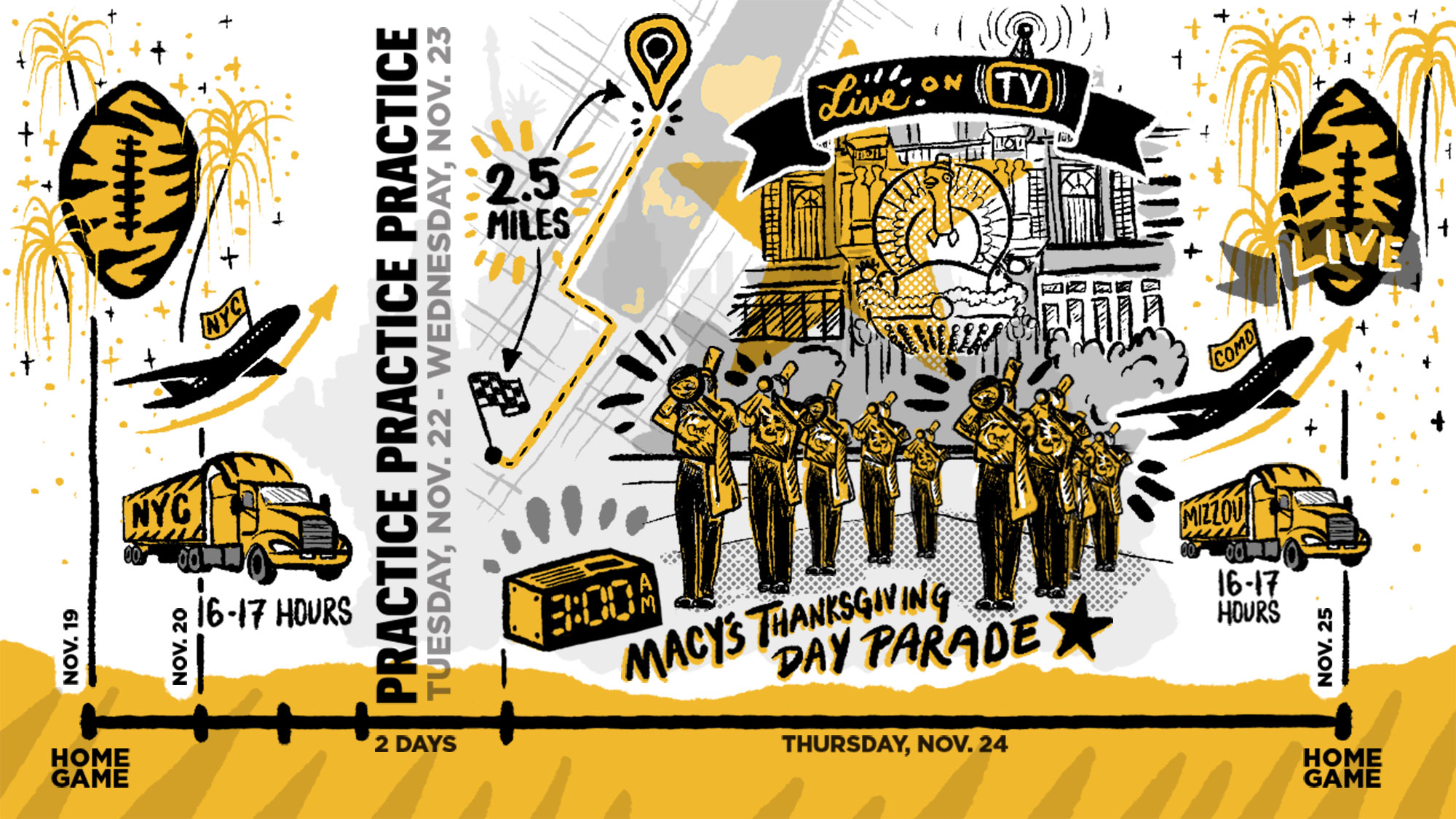 Nov. 17, 2022
Contact: Eric Stann, 573-882-3346, StannE@missouri.edu
Graphic by RJ Platto
By Friday night, Nov. 25, the 350 members of Marching Mizzou will have walked thousands of steps during a jam-packed week highlighted by a performance in the 96th Macy's Thanksgiving Day Parade.
Following the home MU football game against New Mexico State Nov. 19, Marching Mizzou will head east to prepare for their performance in the annual holiday tradition. The next three days are filled with practice and the sights and thrills of New York City. Shortly after the ensemble finishes the parade on the streets of New York City, they will begin to make their way back to Columbia for another home MU football game Friday afternoon, Nov. 25.
Related stories: