April 24, 2023
Contact: Deidra Ashley, ashleyde@missouri.edu
Photos by Abbie Lankitus
Instagram. TikTok. YouTube. We often think of them as vehicles for entertainment, but some individuals are leveraging them to share their passion and inspire others to pursue higher education.
The University of Missouri's Offices of International Student and Scholar Services and the Asian Affairs Center recently welcomed seven education influencers to campus to learn what it means to be a Tiger. See photos from their visit.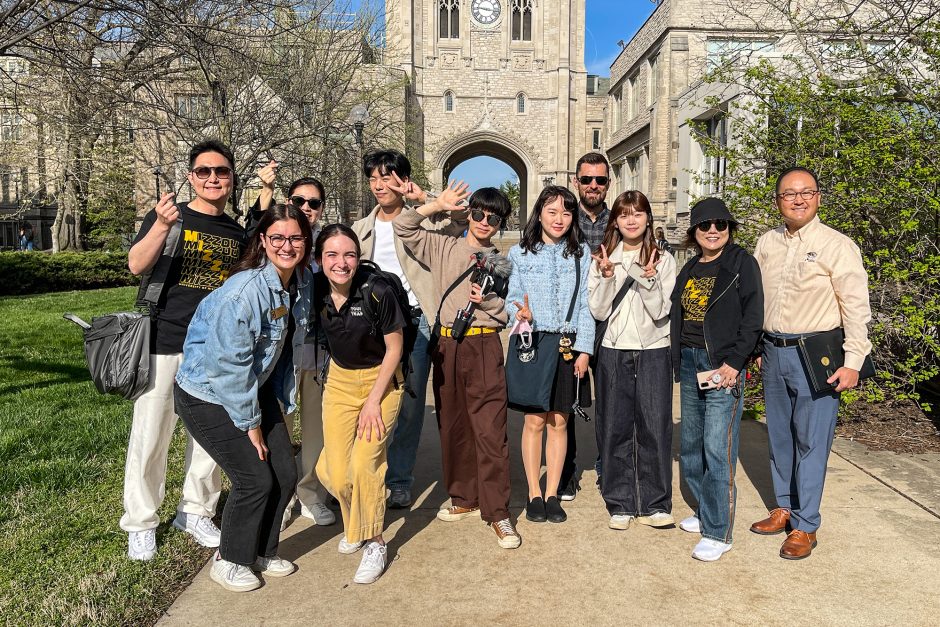 The group was part of the South Korean Education Influencers Program, sponsored by the U.S. Embassy – Seoul in conjunction with the American Councils. The influencers included college students, parents and more, and Mizzou was one of only two universities selected for the influencers to visit this year.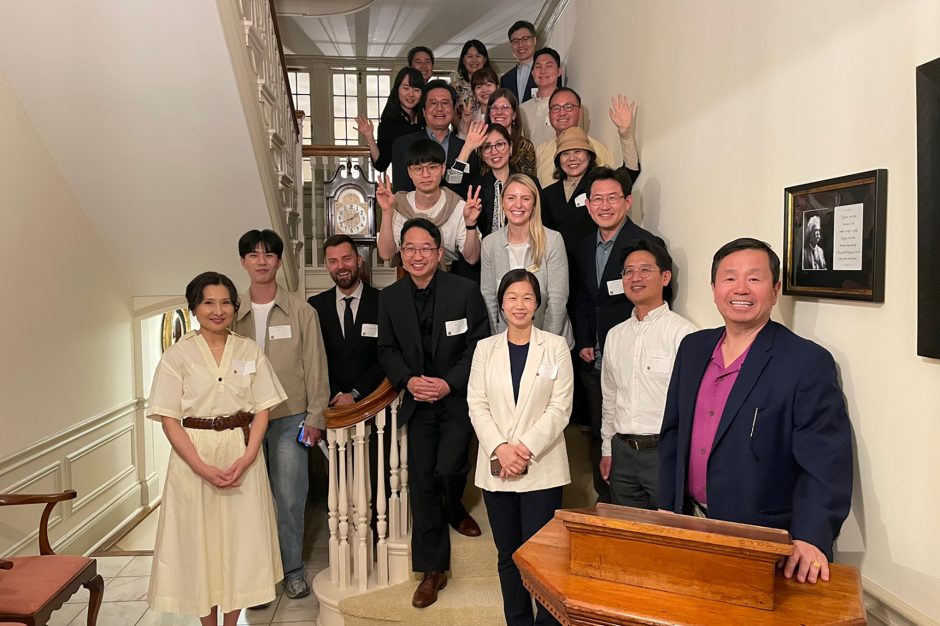 While on campus, the group met with University of Missouri President Mun Choi, toured facilities and met with MU faculty, staff and students.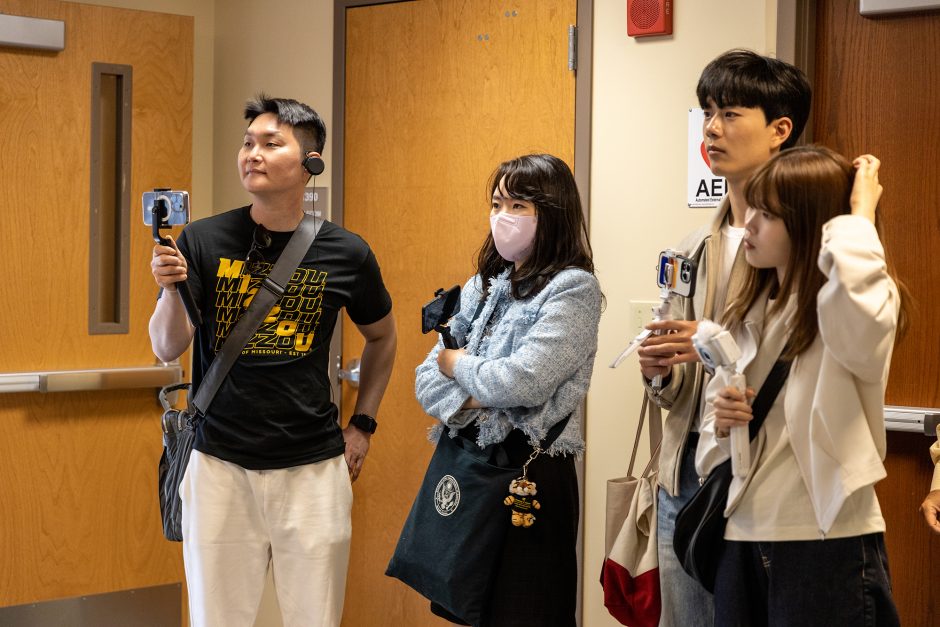 And, like all influencers, they captured hours of content to share on their channels.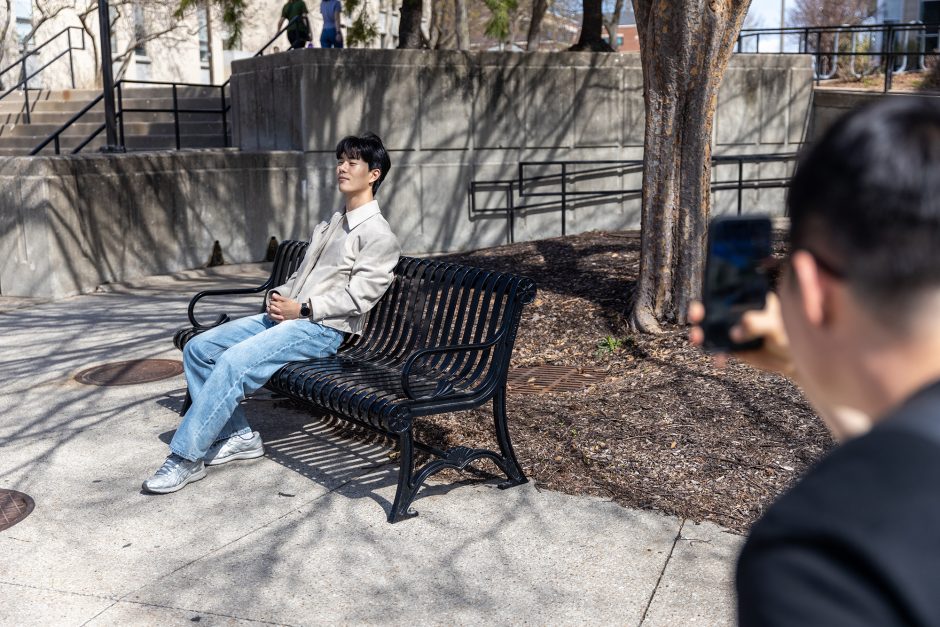 "About 250 of our international students and visiting scholars come from South Korea," said Sang Kim, director of the MU Asian Affairs Center. "This is a great opportunity for the influencers to connect with their regional audiences and promote Mizzou — helping draw more students from that area.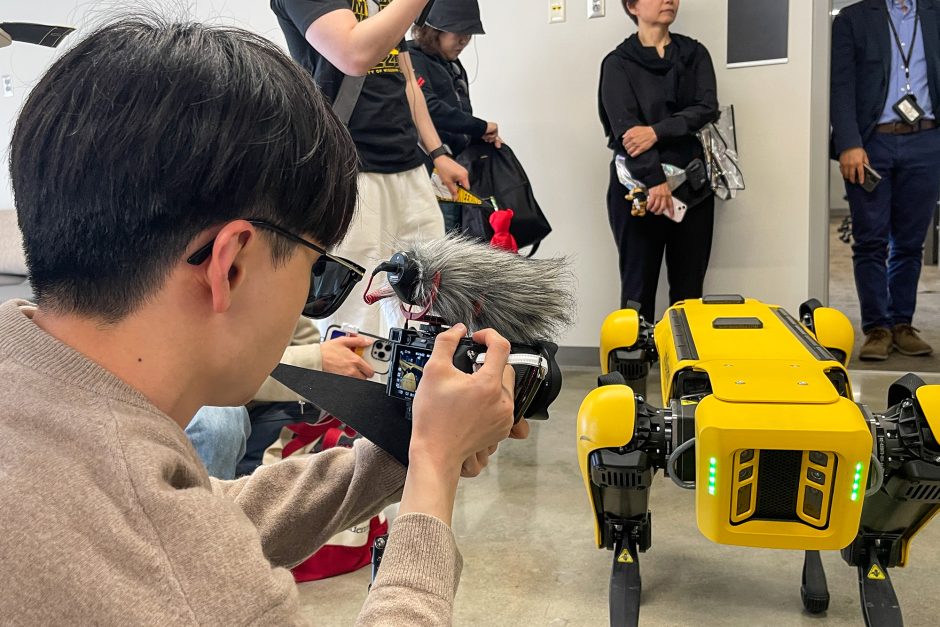 One of the highlights of the two-day visit was meeting Spot, the College of Engineering's robotic dog. "It was fun to see the fellows' excitement when Spot pranced out into the hallway," said Jillian Collins, director of sponsored student programs. "They were very impressed by Spot's functionality and had a lot of great questions about the types of research Spot is used for and how MU students engage with spot as part of their academic program. This experience really was evidence of the unique research experiences that MU students have access to."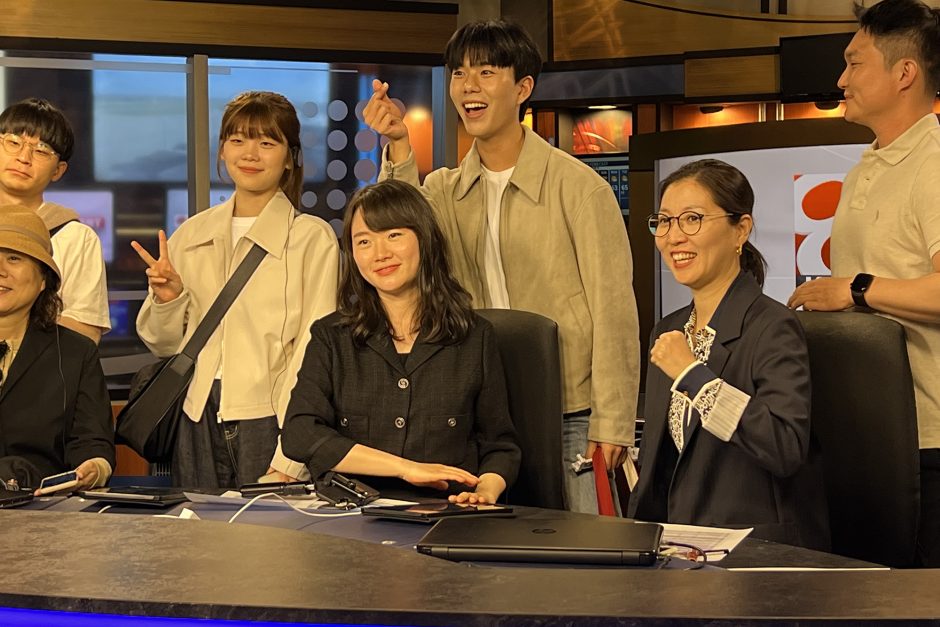 "The Missouri Method is known among many South Koreans, but mostly to academics and journalists," Kim said. "For the influencers, it was very important to showcase hands-on learning as a differentiator for Mizzou."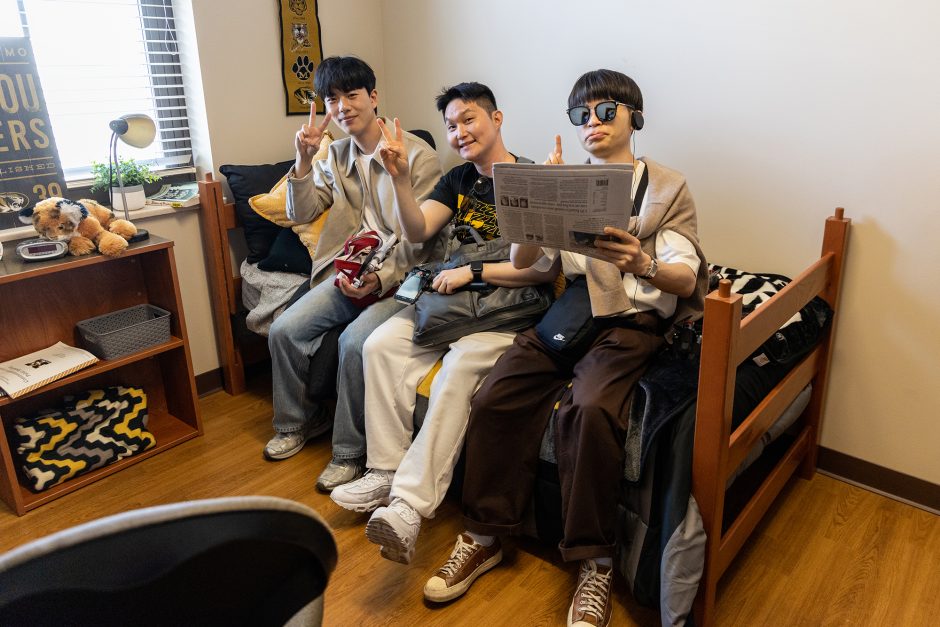 The influencers also enjoyed checking out the dorms and dining options across campus. Collins said the influencers commented on how campus dorms and dining were much different than at their home institutions in South Korea. "They enjoyed the dining halls so much so that they asked to go again the second day for lunch," she said.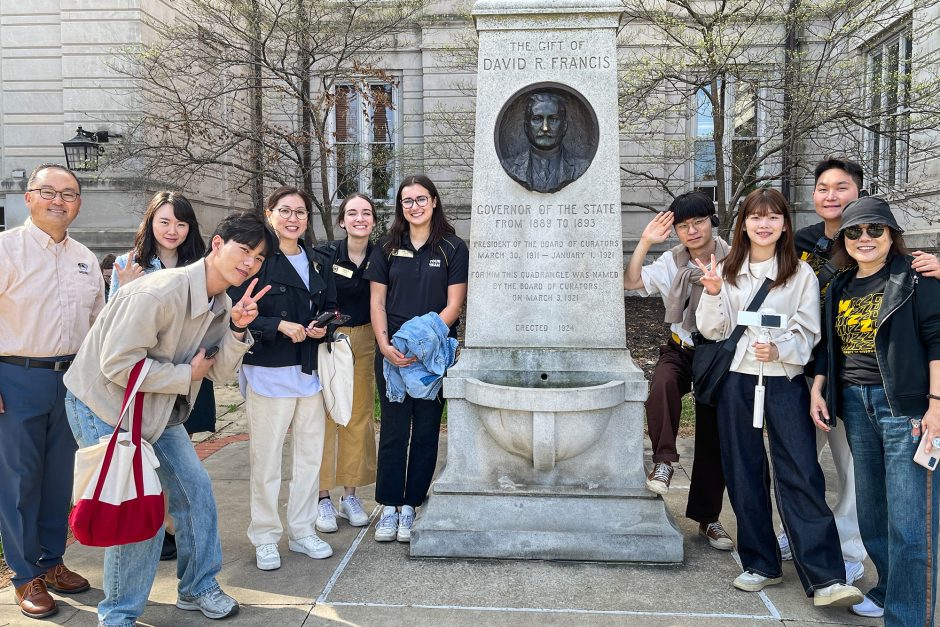 And you can't tour Mizzou without a healthy dose of traditions. The influencers learned all about them and even took turns rubbing the nose of the David R. Francis statue for good luck.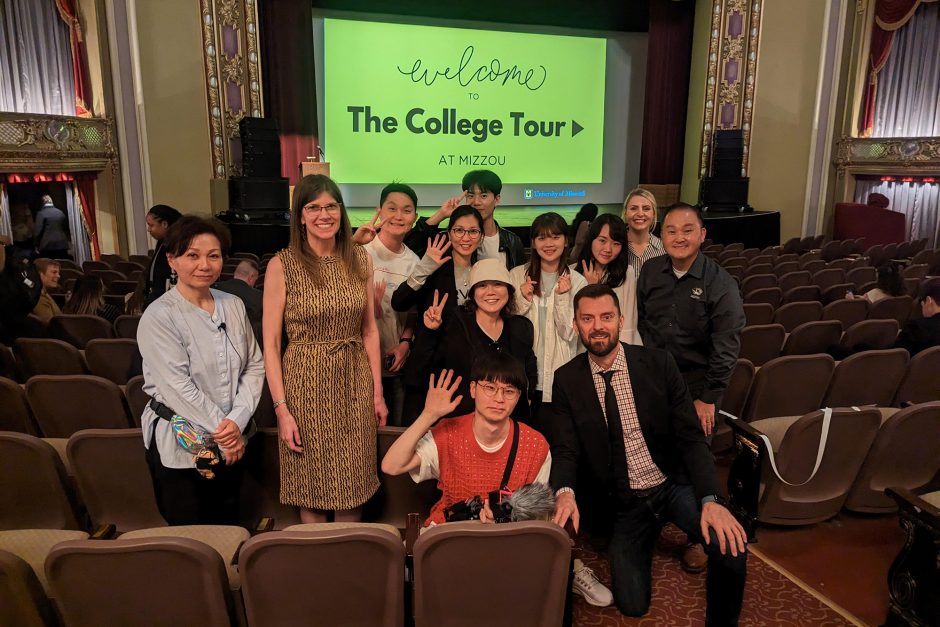 At the end of their trip, the group attended "The College Tour" premiere at The Missouri Theatre. "Following a packed tour of Mizzou highlights, the premiere was the perfect way to tie everything together," Collins said. "After walking the gold carpet and meeting Truman for the first time, fellows enjoyed hearing students' perspectives in the episode about why they chose Mizzou. The sense of community and excitement about our campus home allowed the fellows to close their time in CoMo on a Mizzou high."