2021 Kemper Fellowships announced
Meet the five faculty members who were honored.
April 7, 2021
Each year, five outstanding teachers at the University of Missouri are awarded the William T. Kemper Fellowship for Teaching Excellence — a peer-nominated award that includes a $15,000 stipend. University administrators and Steve Sowers, president and CEO of the central region of Commerce Bank, are surprising honorees this week. This page will be updated to include information about the recipients as the awards are presented.
Wednesday's awards
Heather Hunt, associate professor of biological, biomedical and chemical engineering at MU and a strategic initiatives fellow at the University of Missouri System's Office of eLearning. Read more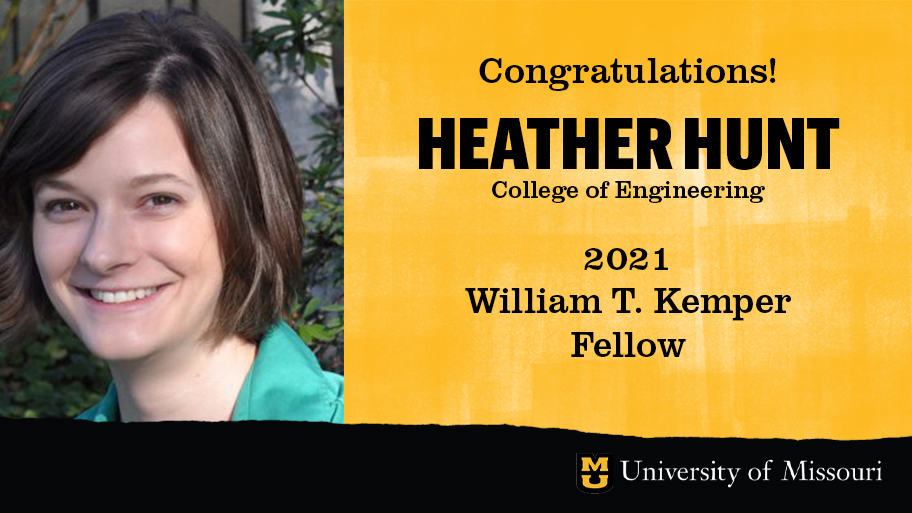 Martha Steffens, a professor and the Society of American Business Editors and Writers endowed chair at the Missouri School of Journalism. Read more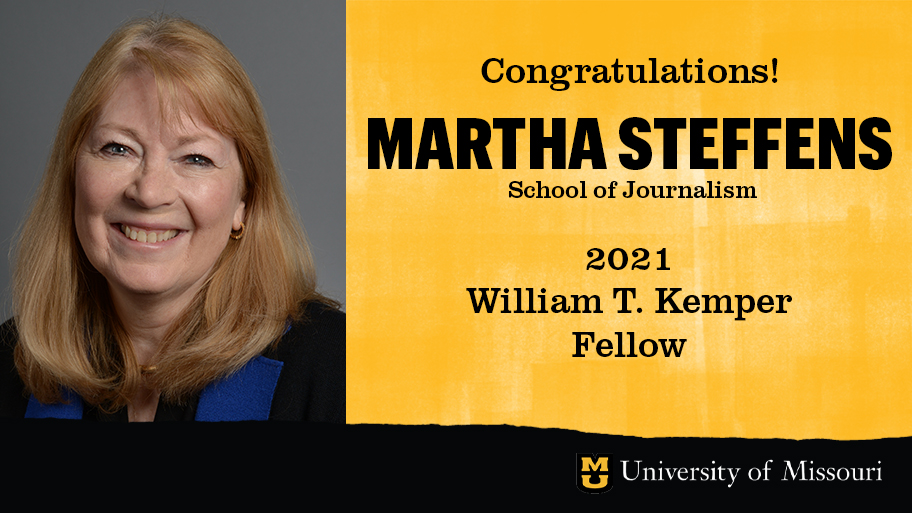 Thursday's award
Laurie Kingsley, a teaching professor in the MU College of Education. Read more
Friday's awards
Antoinette M. Landor, an associate professor in the College of Human Environmental Sciences. Read more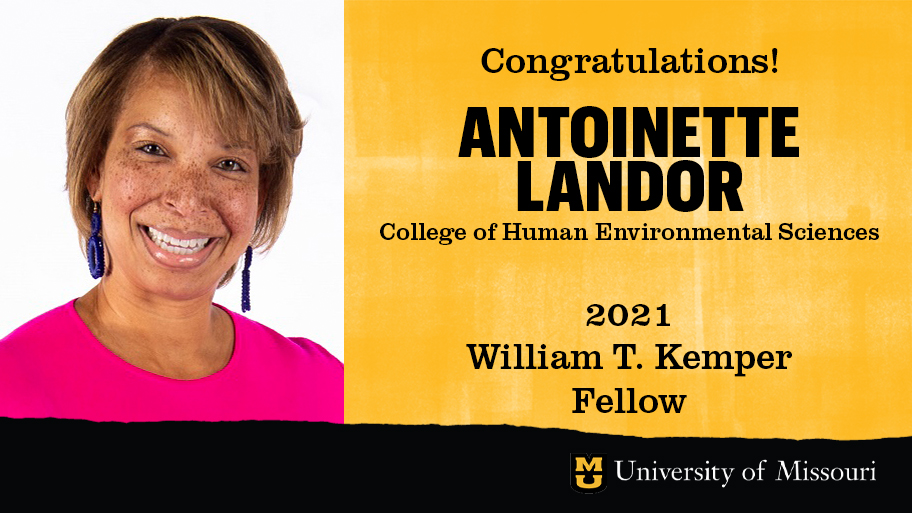 Sheri-Marie Harrison, an associate professor in the Department of English in the College of Arts and Science. Read more
Subscribe to
Show Me
Mizzou
Stay up-to-date on all things Mizzou when you subscribe to the Show Me Mizzou newsletter. Issues will arrive in your inbox every Tuesday, Wednesday and Thursday.