Watchdog Writers Group announces first fellows and student reporters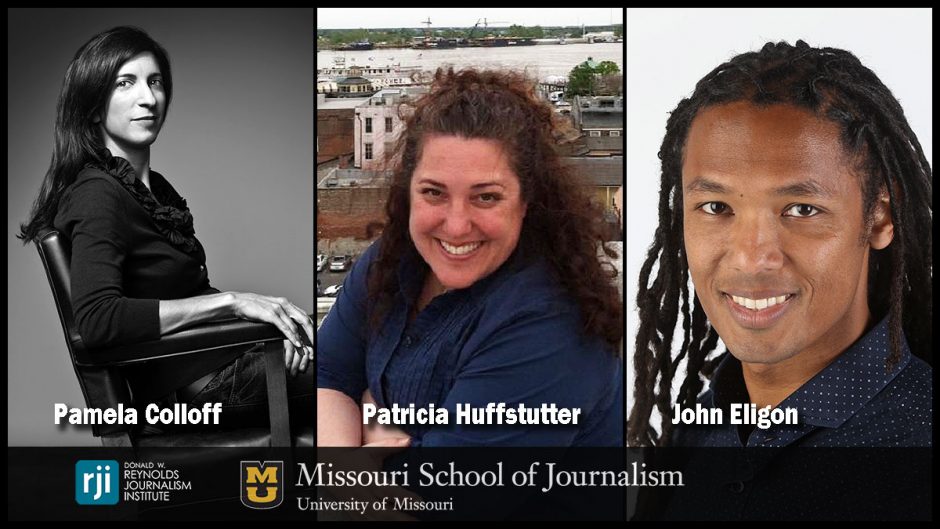 Sept. 10, 2020
The Missouri School of Journalism has selected the first two authors to receive its Watchdog Writers Group fellowship, a $50,000 annual stipend that will allow the journalists to write a book and help mentor a student reporter at the university. The program also selected the first author to receive a $10,000 book development award, to assist in the early stages of launching a book project.
The first two fellows are Pamela Colloff, a senior reporter at ProPublica and staff writer at The New York Times Magazine, and Patricia "P.J." Huffstutter, a senior reporter covering agriculture for Reuters in Chicago. John Eligon, a New York Times correspondent covering race from Kansas City, received the book development award.
Subscribe to
Show Me
Mizzou
Stay up-to-date on all things Mizzou when you subscribe to the Show Me Mizzou newsletter. Issues will arrive in your inbox every Tuesday, Wednesday and Thursday.