April 11, 2023
Contact: Uriah Orland, 573-882-6212, uriah.orland@missouri.edu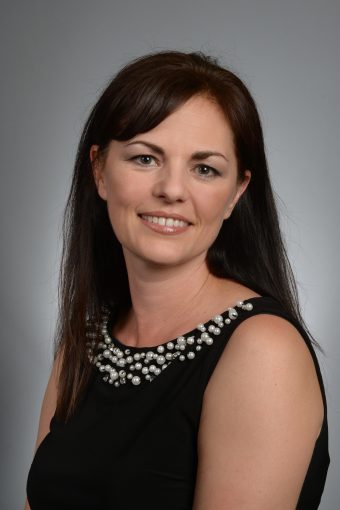 Wendy Reinke, a Curators' Distinguished Professor in the Department of Educational, School and Counseling Psychology in the College of Education and Human Development at the University of Missouri, has been honored by the Southeastern Conference (SEC) with the 2023 Faculty Achievement Award. This recognition is given annually to one professor from each university within the SEC.
Reinke's research focuses on preventing social-emotional behavior problems in youth — especially children in school — and her work is evident in K-12 classrooms across Boone County, Missouri, which includes Columbia, and beyond.
"For the last eight years, we've been here working in Boone County. There are six school districts and 55 schools and all of them have used the early identification system," said Reinke, who is also associate vice chancellor for research, Margaret McLaughlin Faculty Fellow in School Mental Health and the co-director of the Missouri Prevention Science Institute. "This system is completed by teachers and students, and it helps identify areas of risk so that we can help not only individual kids but look at it more broadly and identify areas where schools can implement some universal prevention or intervention."
And the data over this period has shown positive results.
"We have a lot of longitudinal data on our kids and compared to national trends, the kids in Boone County are doing much better," she said. "I think a lot of that has to do with the fact that we've been in the schools for eight years doing this model where we do prevention, we identify kids who need intervention, and we have people in the buildings who are mental health providers to help support them."
Reinke finds this work rewarding and important because of the breadth of impact she can have.
"The work in schools is important because most of our kids are there," she said. "If you go in and intervene in schools, you are intervening at a broad level with many kids at the same time."
MU Provost and Executive Vice Chancellor Latha Ramchand praised Reinke's work and application across Missouri schools.
"The work of faculty like Dr. Reinke speaks to the ways in which rigorous research can also create community impact," Ramchand said. "Not only is she a nationally reputed scholar, but her work is also used in our schools to better serve the children of our community. We applaud her and are both grateful and proud to have a colleague like her."
Reinke's research is also geared to improve teachers' practice of effective classroom management. The Missouri Prevention Science Institute received a $3.2 million grant in 2020 to implement the Classroom Check-Up, an online resource she developed with videos and strategies to help early-career teachers — in their first five years of teaching — implement effective classroom management practices. This year, the program helped 50 early-career elementary school teachers learn how to establish clear expectations early, how to teach students what appropriate behaviors look like and encourage positive reinforcement.
"The most impressive aspect of Wendy's work is that there's a direct and positive impact on the mental health of children," said Chris Riley-Tillman, dean of the College of Education and Human Development. "The projects she oversees are using science and technology to improve lives, and I am thrilled that her hard work and dedication are being recognized."
Looking to the future, Reinke's research is spreading across Missouri. The successful model used in Boone County is now being implemented in rural school districts across the state.
"Half of the districts are receiving the early identification system and reports to start prevention and intervention programs, and the other half of districts will get it in the spring," Reinke said. "We want to see if the model is positively impacting students when compared to similar populations of students. An interesting thing we found is when looking at the data of Boone County rural schools as compared to other rural schools around the state, the demographics are almost identical. But Boone County students have about half the risk that we see in other rural centers. It shows that there is definitely something happening and working here in Boone County."
More about the SEC award can be found here.