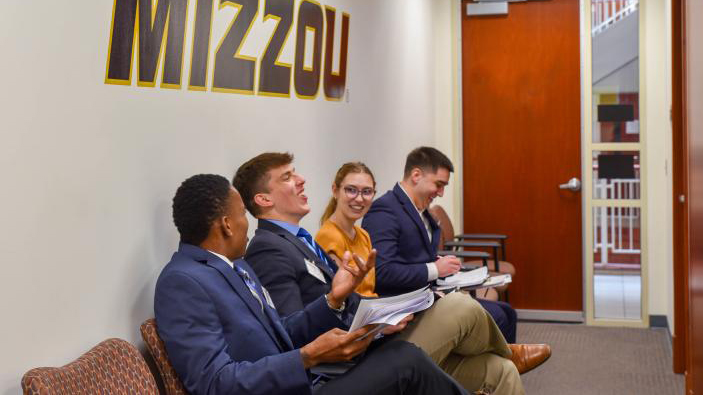 April 28, 2023
The University of Missouri's Trulaske College of Business recently hosted its first-ever Top Tiger Sales Competition, sponsored by the college's Center for Sales and Customer Development (CSCD). The event brought together talented business students eager to showcase their sales prowess and compete for a cash prize.
The competition, held in Cornell Hall, attracted a diverse group of undergraduate students, each with a unique approach to sales and customer relations. Participants took part in a series of challenging sales scenarios designed to test their skills in negotiation, relationship building and closing deals. These scenarios, designed by industry professionals and CSCD faculty, reflected real-world business situations that the students might encounter in their future careers.
Anthony Vatterott, the center's director, expressed his enthusiasm for the event. "The Top Tiger Sales Competition offers our students the invaluable opportunity to put their sales skills into practice and receive constructive feedback from sales professionals," he said. "This experience not only helps our students sharpen their abilities, but also helps them build confidence in their own sales talent."
After a day of intense competition, the winners of the inaugural Top Tiger Sales Competition were announced:
1st place: TJ Carroll
1st runner-up: Joseph Graves
2nd runner-up: Callie Redobos
3rd runner-up: Alexis Hydar
4th runner-up: Andy Chaplin
The Top Tiger Sales Competition is just one of the many opportunities offered by the Center for Sales and Customer Development. Through events like these, the CSCD continues to foster an environment where students can develop their talents and become business leaders of tomorrow.
Read more from the Trulaske College of Business