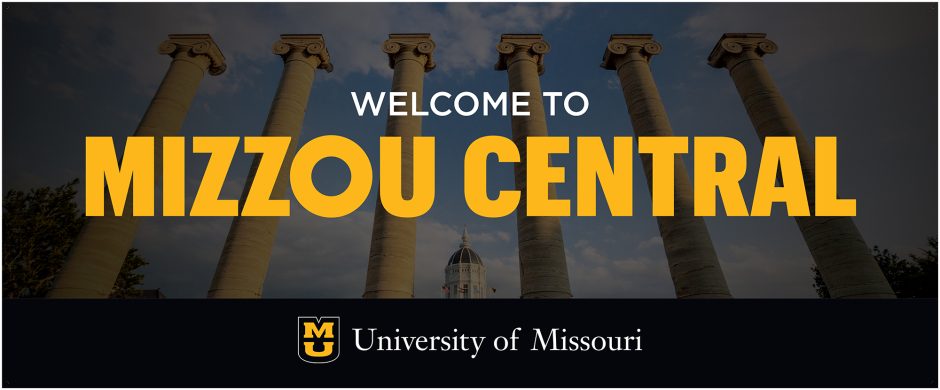 July 31, 2023
Contact: Deidra Ashley, ashleyde@missouri.edu
1. Join us for Mizzou Day on Thursday, Aug. 10.
Start the fair off right by celebrating Mizzou Day with us! Mizzou Day activities include:
11 a.m. Opening ceremony (south side of the Agriculture Building)
2 p.m. Truman the Tiger roar contest (Kids Stage)
3:30 p.m. Mascot meet-up (Grandstand)
6 p.m. Spot joins the Opening Day Parade (State Fair Blvd.)
Plus, we'll have giveaways and special appearances by Mizzou leaders and athletes throughout the day.
2. Visit the Mizzou Central building for demonstrations, information booths, activities, giveaways and more.
The University of Missouri is committed to working with Missourians to address the state's challenges related to agriculture, economic opportunity, educational access and health and well-being.
Learn more about how we impact your community by visiting Mizzou Central. Each day, you'll be able to connect with us for features and demos including topics such as gardening and cooking. We'll also host activities, hand out giveaways and more.
Buck's Ice Cream Place will also be serving up Tiger Stripe and other favorites — created and scooped by College of Agriculture, Food and Natural Resources students every day during the Fair.
There's lots to see and do. View a full list of Mizzou-related events here.
3. Take advantage of free health care screenings and more from MU Health Care.
Experts from MU Health Care will be offering free health care screenings, education and resources from 9 a.m. to 6 p.m. during the fair. Below is a tentative schedule:
Aug. 10: Cancer awareness and screening education
Aug. 11: Head and neck cancer screenings
Aug. 12: Head and neck cancer screenings
Aug. 13: Head and neck cancer screenings
Aug. 14: Exploring mobile cancer treatment options for rural communities
Aug. 15: Tobacco cessation counseling
Aug. 17: Skin cancer screenings
Aug. 18: Medicaid (re)enrollment
Aug. 19: Medicaid (re)enrollment
Aug. 20: Blood pressure and heart health screenings
4. Support 4-H youths.
Did you know Missouri 4-H is a University of Missouri Extension program?
Missouri 4-H'ers are valued members and contributors to their communities, and hundreds of them will participate in demonstrations and competitions at this year's State Fair.
Make special plans to attend the fair on Saturday, Aug. 12, for 4-H Family and Clover Kid Day (events located in the 4-H building). View more 4-H events here.
5. Stock up on Mizzou merch and grab your tickets passes for MU athletics events.
Throughout the fair, the Tiger Team Store will be selling Mizzou gear and gifts at Mizzou Central. There will be a wide selection of MU T-shirts, hats and gift items to choose from including two State Fair-exclusive shirts. Anyone who currently receives a discount through the store will also be able to use their discount at the fair. This discount includes Tiger Scholarship, Mizzou Alumni Association member, MU faculty and staff, and those who bank with a Central Bank affiliate.
Additionally, representatives from MU Athletics will be on site at Mizzou Central offering tickets to all your favorite sporting events.
Visit showme.missouri.edu/impact for more information about Mizzou at the Missouri State Fair
---
Facts about Mizzou's impact on our state
In 2022, nearly 800,000 Missourians participated in MU Extension programs to help improve their life, business, family or community.
MU has a $5 billion yearly economic impact for Missouri.
The university is working to address issues such as broadband access, improved health and well-being outcomes, and workforce training.
The College of Agriculture, Food and Natural Resources and MU Extension are launching key initiatives to move toward our goal of doubling the state's agricultural economy by 2030 while sustaining its natural resources.
As a flagship, land-grant institution, the University of Missouri prepares students to solve the world's grand challenges. Ninety-five percent of all graduates are successful within six months of graduation, and many choose to work in Missouri.