March 21, 2022
Contact: Sara Diedrich, 573-882-3243, DiedrichS@missouri.edu
Each year, five outstanding teachers at the University of Missouri are awarded the William T. Kemper Fellowship for Teaching Excellence — a peer-nominated award that includes a $15,000 check. Mun Choi, president of the University of Missouri; Latha Ramchand, MU provost and executive vice chancellor for academic affairs; and Steve Sowers, president and CEO of the central region of Commerce Bank, are surprising honorees this week.
The William T. Kemper Fellowships for Teaching Excellence were established in 1991 with a $500,000 gift. Kemper, a 1926 MU graduate, was a well-known civic leader in Kansas City until his death in 1989. His 52-year career in banking included top positions at banks in Missouri, Kansas and Oklahoma. Commerce Bank manages the trust fund.
James "Jim" Noble, a professor and chair of the Department of Industrial and Manufacturing Systems Engineering and the director of undergraduate studies and interim director of graduate studies in the Department of Industrial and Manufacturing Systems Engineering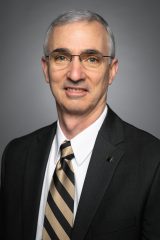 James "Jim" Noble has spent the past 30 years preparing the next generation of industrial engineers for tomorrow's workforce. His reputation as an inspiring educator is built on being there for his students and making sure they are supported both inside and outside of the classroom.
"He's an expert in his field, is clear about what he expects in the classroom and makes the content exciting," said Noah Manring and Praveen Edara in a letter nominating Noble for the 2022 Kemper Award. Manring is dean of the College of Engineering, and Edara is chair of the college's Department of Civil and Environmental Engineering. "Just as important, he's there for students — not only helping them through academic challenges but also providing support and guidance during times of personal and national tragedy. He listens to students and makes sure they know they're being heard and understood."
One of those students is Justina Wilkins, who graduated in December 2021 with a Bachelor of Science in Industrial Engineering. After experiencing a personal tragedy in her immediate family while attending MU, she shared the news on LinkedIn and was surprised to receive a vase of flowers with a note from "the faculty and staff of MU IMSE." Brought to tears by the kind gesture, she knew Noble was involved since he was the only College of Engineering professor she was connected with on LinkedIn at the time. Wilkins also credits Noble for helping her become the first person in her family to graduate with an engineering degree.
Lisa Bauer, an associate teaching professor of psychological sciences in the MU College of Arts and Science
In her time at the University of Missouri, Lisa Bauer has developed a reputation as an engaging and highly competent leader in the classroom. As winner of the 2018 Gold Chalk Award and three-time winner of the Psi Chi Outstanding Professor of the Year award, Bauer has earned the respect of her peers and students and proven herself to be a diligent teacher both in and out of the classroom.
Bauer has been a teaching professor at MU for more than 11 years, providing mentorship and education to hundreds of students. She is now an associate teaching professor and provides instruction about a wide variety of topics, including cognitive psychology, human memory and research methods. She is known for presenting information in a way that captures students' attention while also fostering critical thinking and showing real-world application of course material.
Jamie Arndt, professor and associate dean of Graduate Studies and Strategic Initiatives in the MU College of Arts and Science, said Bauer's presence in the Department of Psychological Science is invaluable.
"Dr. Bauer is truly the department's finest instructor," Arndt said. "She is very much the most selfless instructor in our department in that she pours more and more of her time, knowledge, effort and patience into every class she teaches. She is truly a gift to the department that keeps the department revolving on its proverbial axis with respect to instruction. We are lucky to have her here at MU."
Elizabeth "Liz" Brixey, an associate professor at the Missouri School of Journalism and faculty editor at the Columbia Missourian
Elizabeth "Liz" Brixey's impact on the lives of undergraduate students at the Missouri School of Journalism is tough to measure because her influence is so individual and ongoing — hallmarks of an educator at heart. An associate professor and faculty editor at the Columbia Missourian since 2003, Brixey is best known for her holistic approach to teaching and mentoring, getting to know her students and using that personal connection to bring out the best in them.
"When you pass by Professor Brixey's office — nearly any time of day — you will find her with a student right next to her. She is usually editing a student's story, but with every edit and question, she is teaching them," said David Kurpius, dean of the school of journalism. "They are as engaged as she is to improve a story and make it shine."
Senior Jessica Blake, an MU Stamps Scholar, said Brixey has been instrumental in building her confidence and helping her to think more critically about complex topics.
"I have watched Liz foster a similar sense of self-belief in so many of my peers, advocating for the student who is struggling just as much, if not more, than the student who excels," Blake said. "She meets us where we are and gets to know what makes us tick, personalizing our instruction accordingly. She creates a healthy space for vulnerability, and always puts other above herself. The impact shows."
Eric Parsons, an associate teaching professor and director of undergraduate studies in the Department of Economics in the MU College of Arts and Science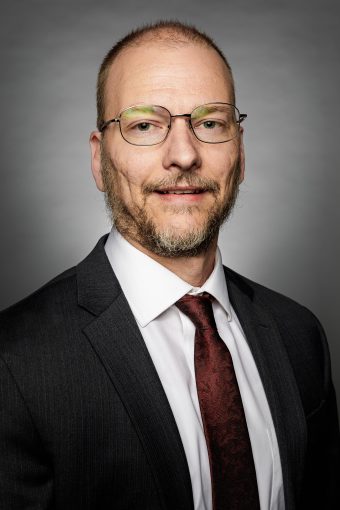 It's common knowledge at the University of Missouri Department of Economics that Eric Parsons is an excellent teacher and a trusted mentor. Winner of the Walter L. Johnson Excellence in Teaching Fellowship, the Purple Chalk Teaching Award and the Nouss Teaching Excellence Award, Parsons has also been recognized by colleagues for promoting a wider interest in economics and by students for contributing to their ongoing success.
Parsons has served as director of undergraduate studies for the Department of Economics since 2019. In that role, he provides guidance to current students while helping to introduce a new generation to the field. Parsons is also an associate teaching professor who interacts with more than 2,000 undergraduates each year through his Principles of Microeconomics course. Parsons has been instrumental in rethinking the economics curriculum to better speak to the many backgrounds and experiences of the Mizzou community, contributing to the department winning the inaugural American Economic Association Award for Outstanding Achievement in Diversity and Inclusion.
"Parsons's accomplishments and contributions to the success of our program cannot be exaggerated," said Jeffrey Milyo, in a letter nominating Parsons for the Kemper Award. Milyo is chair and professor in the Department of Economics. "But cataloguing these points misses perhaps his most important attribute: Parsons loves being a teacher at Mizzou. He is completely dedicated to his craft and to his students."
Christopher Baines, an associate professor of biomedical sciences in the MU College of Veterinary Medicine
Despite the complexity of the subject he teaches — veterinary molecular and cellular biology — Christopher Baines presents classroom material in a clear and concise manner while generating enthusiasm and building rapport with his students.
"Along with more than 100 other first-year veterinary students, I believe Dr. Baines was a beacon of hope as we started our learning journey as freshly graduated students ready to tackle professional school," said Katie Kersting, a freshman and president of the College of Veterinary Medicine's class of 2025. "He is incredibly selfless and teaches with such passion that it is hard not to walk out of the lecture hall rejuvenated and excited for the day."
Baines' lectures are regularly attended by Doug Bowles, chair of the Department of Biomedical Sciences, who is impressed with his colleague's organization and genuine interest in his students' success.
"I am regularly amazed at Baines' ability to transform complex, cutting edge cellular and molecular concepts into simple, straightforward presentations for the class and, in addition, present the material in a context that makes it relevant to the students' future careers," Bowles said. "His excellent rapport with students removes anxiety that often prevents students from asking questions, and his attention to his students' mental health is reflected by his consistent 'check ins' to see how they are doing emotionally."