Dec. 15, 2021
Contact: Marcus Wilkins, wilkinsm@missouri.edu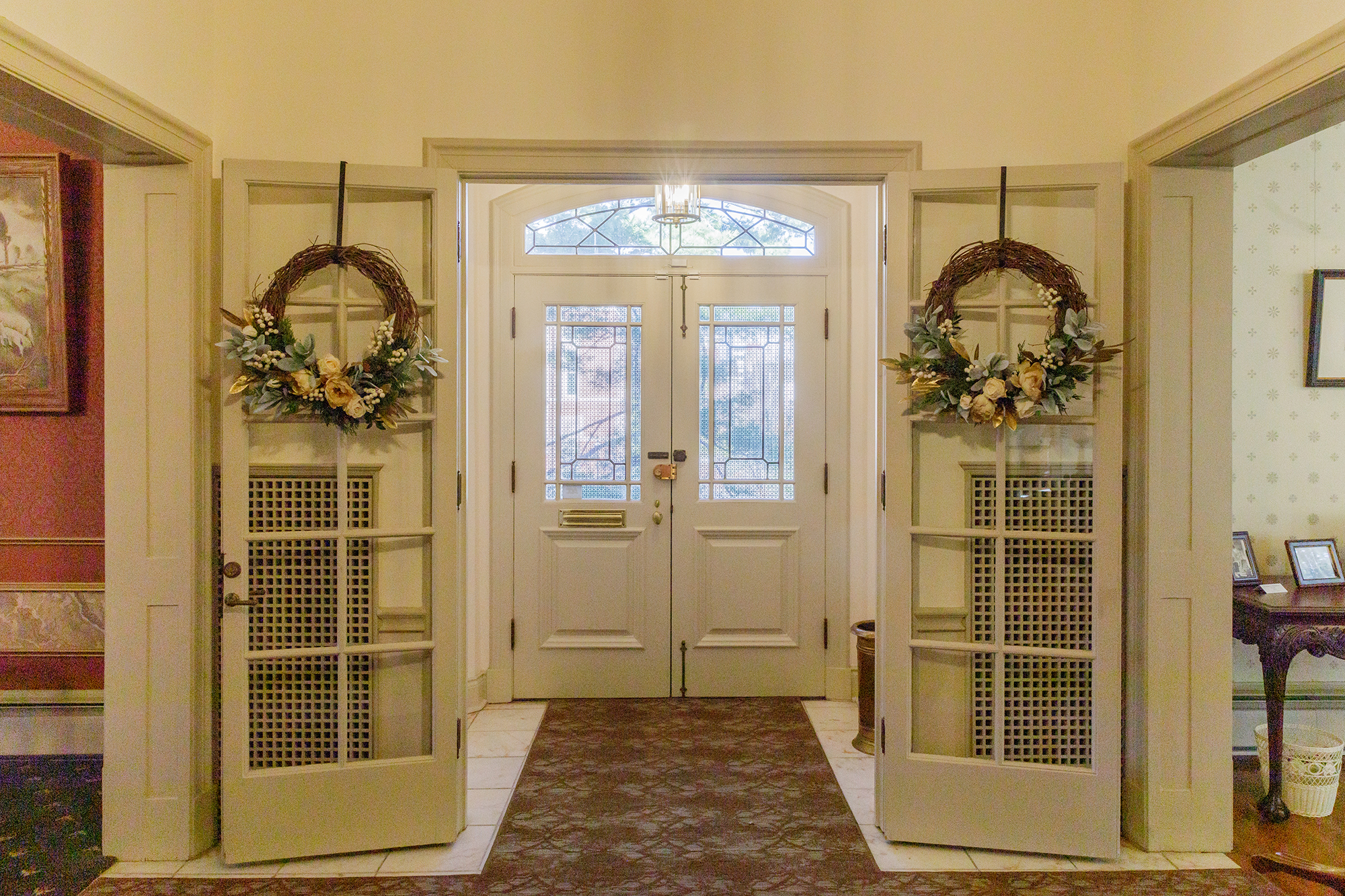 The Residence on Francis Quadrangle is the University of Missouri's oldest building, a three-story, L-shaped brick structure built in 1867. This view of the north entrance features twin wreaths designed by MU's Tiger Garden, which worked with Brandyce Gordon, senior event coordinator in the MU Office of the President. "We wanted the decorations to be simple and classy," Gordon said. "The home is so intricate and beautiful on its own, so we wanted everything to be festive while not taking away from the surrounding design."
The fireplace in the west parlor is adorned with garland, faux snow berries and gold ornaments to complement the crowning mirror. The Residence is used multiple times each semester to host events.
Details of a wreath can be seen from the west parlor. "Tiger Garden is entirely run by students, and we take on any and all types of projects so our floral design students get to try many different styles," said Amberlee Gandy, wedding and event coordinator for Mizzou's florist.
The east parlor was formerly two rooms that have been combined to feature a pair of fireplaces and spectacular light through bay windows. It steps out into a private backyard. The Residence has played host to many national and international figures, including Eleanor Roosevelt, Harry S. Truman and Mark Twain.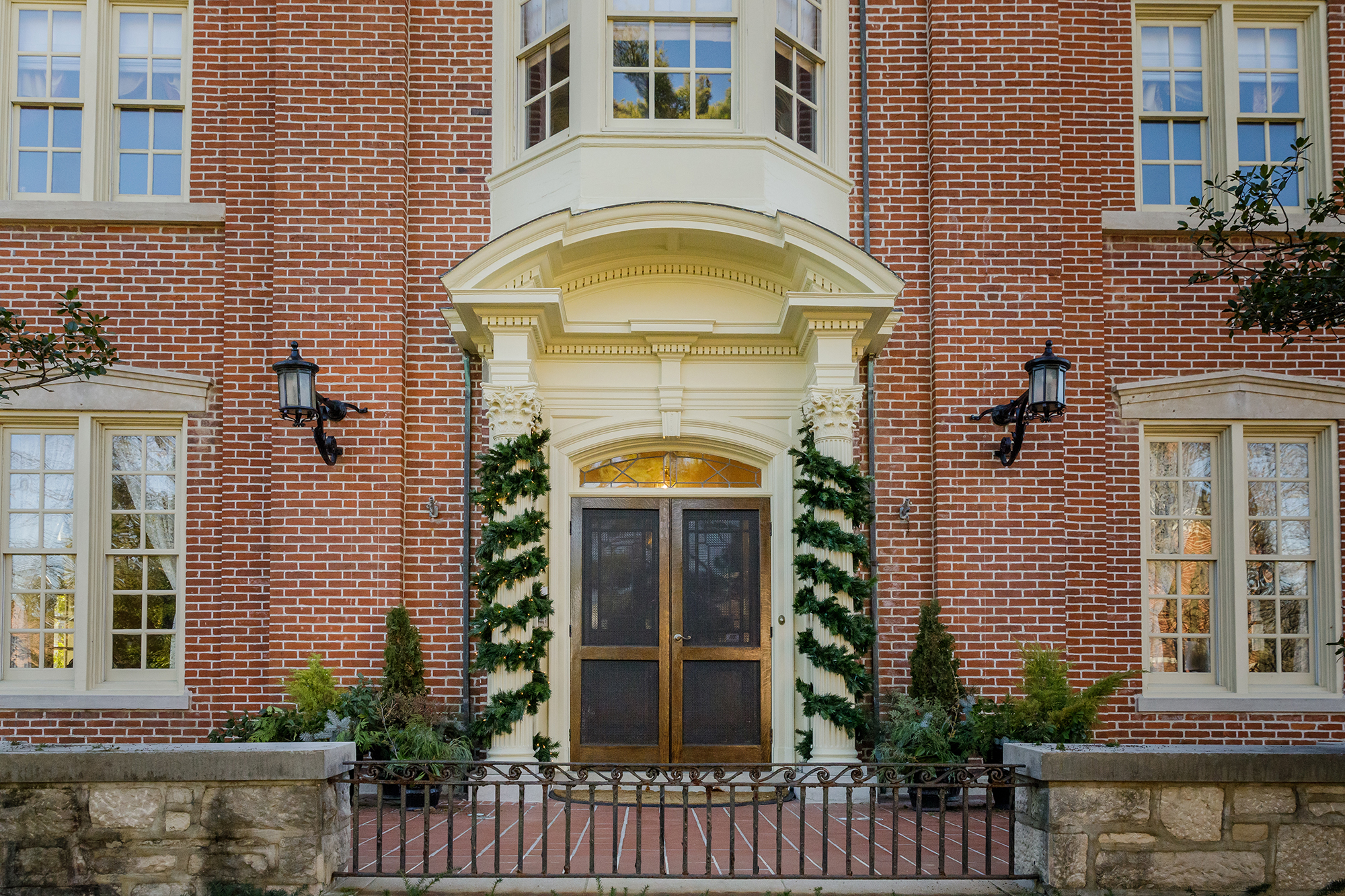 The north entrance features columns wrapped in garland, a holiday tradition the Residence has maintained for years. The Residence received a facelift in 1923–24, adding three rooms and rebuilding and enlarging the front porch.
The seasonal potted displays are maintained by MU Landscape Services and are part of Mizzou's 735-acre, campuswide Botanic Garden. The vision of the garden is attributed to former Chancellor Barbara Uehling, the University of Missouri's 17th chief executive officer and the first woman in the U.S. to lead a land-grant university.
The east parlor view toward the front door (north) displays historical photos of campus and the Residence over the years. A renovation in 1966 replaced the carpeting and the wallpaper throughout the house, and a 1978 redecoration brought a new look to the upstairs bedrooms. In 1983 and 1984, new ceilings, wallpaper and drapes were added to the first floor, and white marble tiles were laid in the foyer.
The dining room features gold-foil-embossed wallpaper echoed by the ornaments, light fixtures and window treatments. "At night, the room captures the light and sparkles beautifully," Gordon said.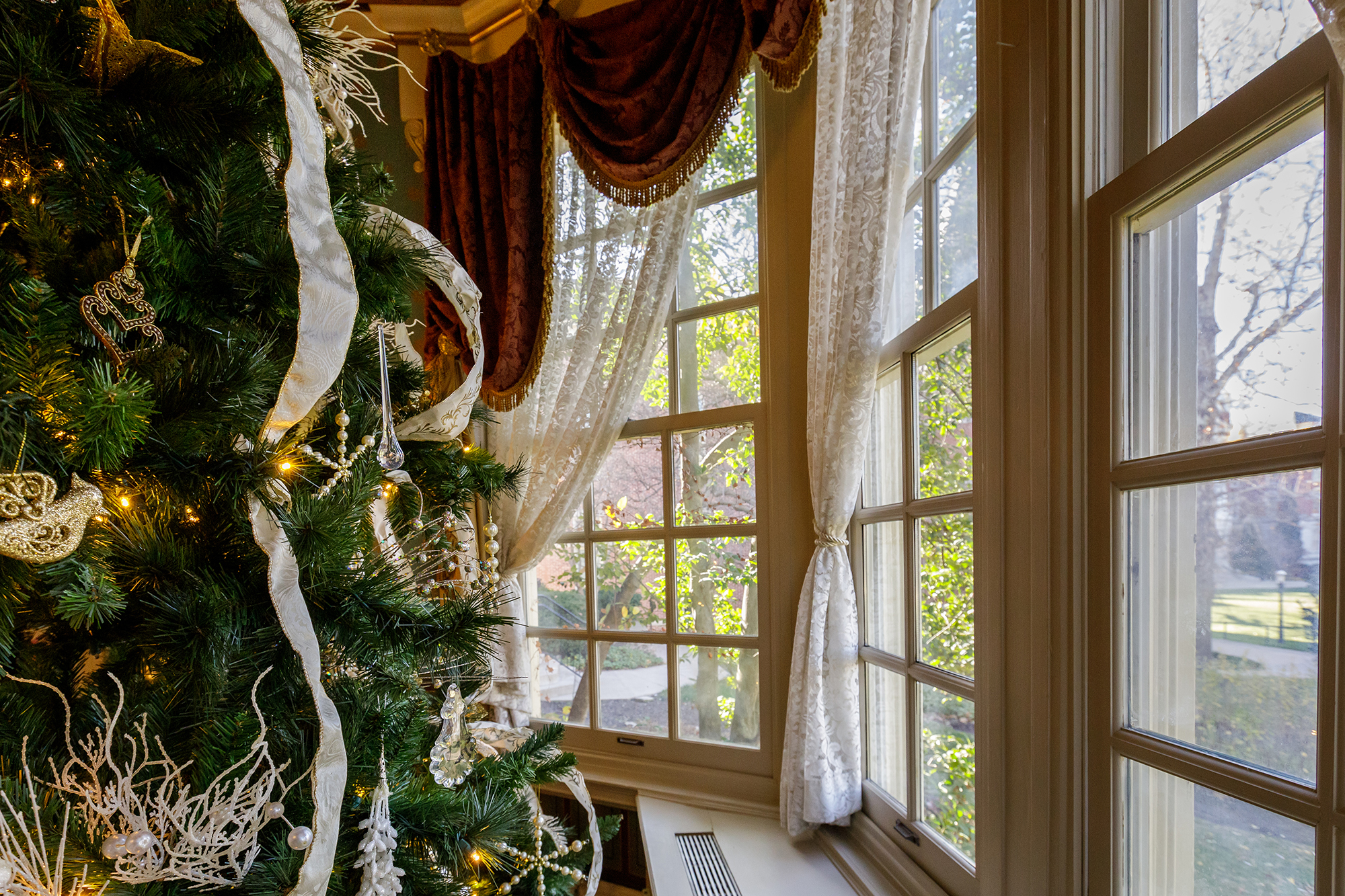 Intricate ornaments — birds, snowflakes and some unusual items including a high-heel shoe — adorn the tree looking out toward the Columns.