The Missouri School of Journalism and Vox Magazine students win six awards, three honorable mentions in national contest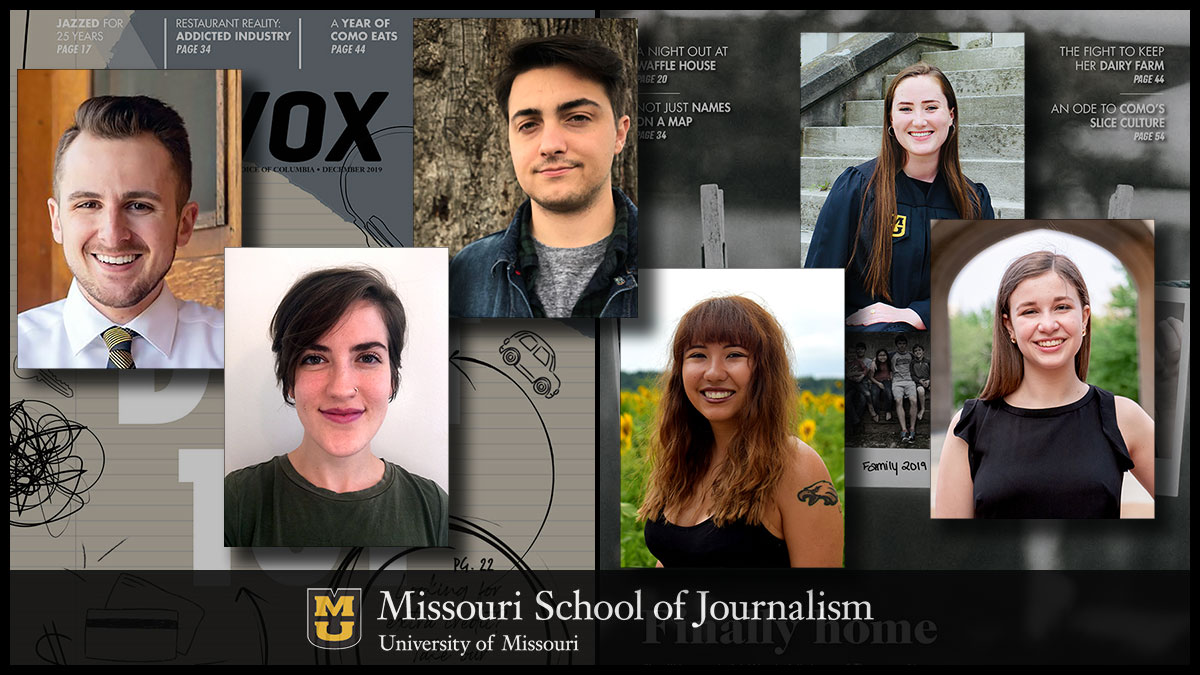 Oct. 5, 2020
The Missouri School of Journalism and Vox Magazine won six awards and three honorable mentions in the annual Student Magazine Contest, sponsored by the Association for Education in Journalism and Mass Communication.
Missouri School of Journalism students received hands-on training while producing and designing the winning content for Vox Magazine, a cross-platform city magazine providing insight on local news and culture.
"Everything the magazine publishes in print or online is the result of creative collaboration, and a lot of hard work from a wonderful and talented team of students," said Heather Lamb, editorial director of Vox. "Whether the challenge is making stories about debt entertaining or publishing a magazine amid a pandemic, these students find a way to deliver."
Subscribe to
Show Me
Mizzou
Stay up-to-date on all things Mizzou when you subscribe to the Show Me Mizzou newsletter. Issues will arrive in your inbox every Tuesday, Wednesday and Thursday.