Jan. 31, 2023
Contact: Deidra Ashley, ashleyde@missouri.edu
From their first moments in town, arrivals at Columbia Regional Airport's new terminal are reminded that they are officially in Tiger country. Located in perfect view of both the baggage claim and the front doors, the University of Missouri's contribution to the airport proves just how deep Mizzou pride runs in mid-Missouri.
The installation is the result of collaboration between the city of Columbia and the University of Missouri.
"There's no question that the Columbia airport is an important part of the community," said Jaime Morgans, MU marketing director. "It literally acts as a gateway to alumni and prospective students. The second they land and go through the new terminal, they'll see how integral Mizzou is to Columbia."
The university has long partnered with Columbia Regional Airport, and when plans were being made for the new 52,000 square foot space, Morgans and the Mizzou marketing team were excited to have MU be part of the airport's future.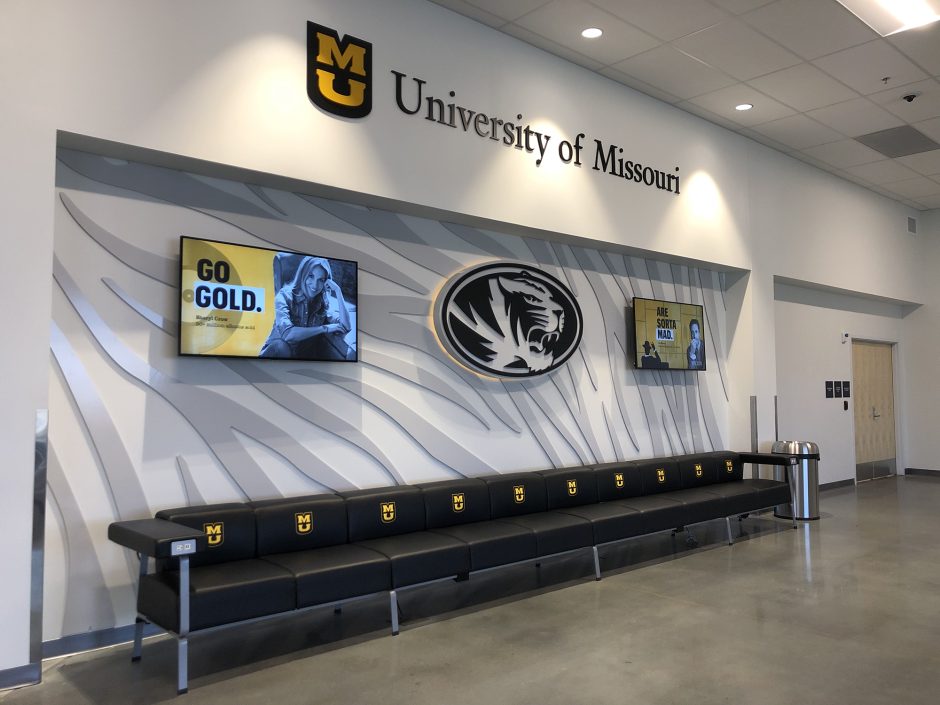 Behind MU embroidered couches is a wall featuring the university logo, a massive backlit tiger head and the iconic tiger stripes in glossy gray. Two screens complete the installation, displaying campus and event information.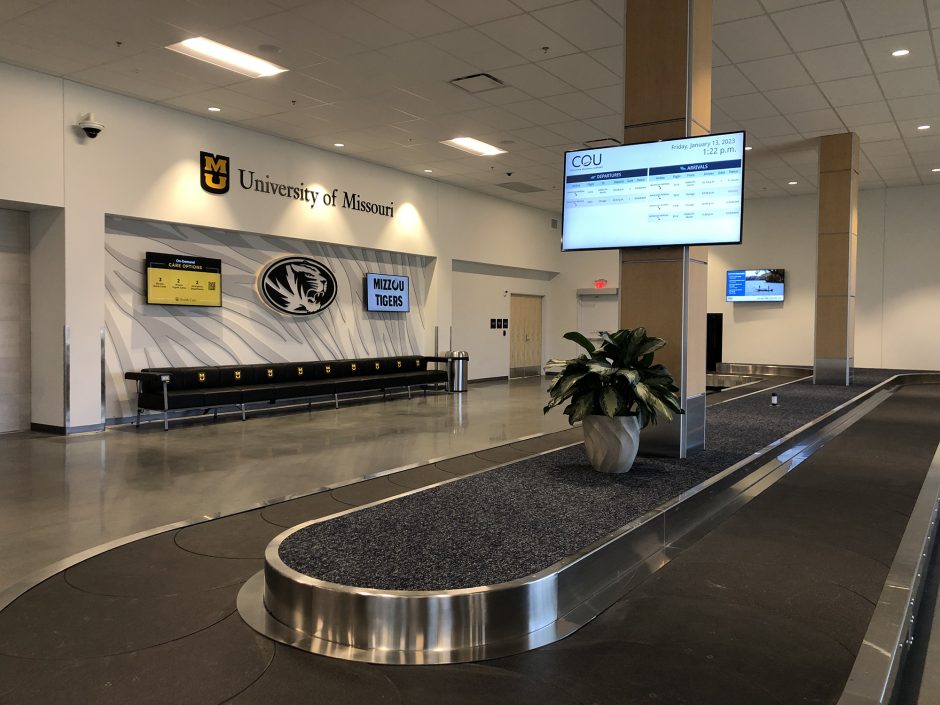 And the Tiger spirit doesn't end there — visitors collecting their luggage also hear the Mizzou fight song each time the baggage claim operates; a feature that has carried over from the old terminal.
"There was so much care and attention to detail that went into planning these 20 feet of real estate in the terminal," said Christa Keers, Mizzou marketing senior project manager. "We have such a cooperative partnership with the airport and it's amazing to see the results of the countless hours of our of planning and collaboration with them."
Morgans said the new wall is a great example of the kind of visual representation that her team strives to create for the university in our community.
"Mizzou is such a huge part of Columbia, and we're always looking for ways to partner with the city and make it feel welcoming for visitors," Morgans said. "Mid-Missouri is an exciting place to live and visit, and we're so proud that the university is a prominent part of its growth."
Story written by Vivian Kolks