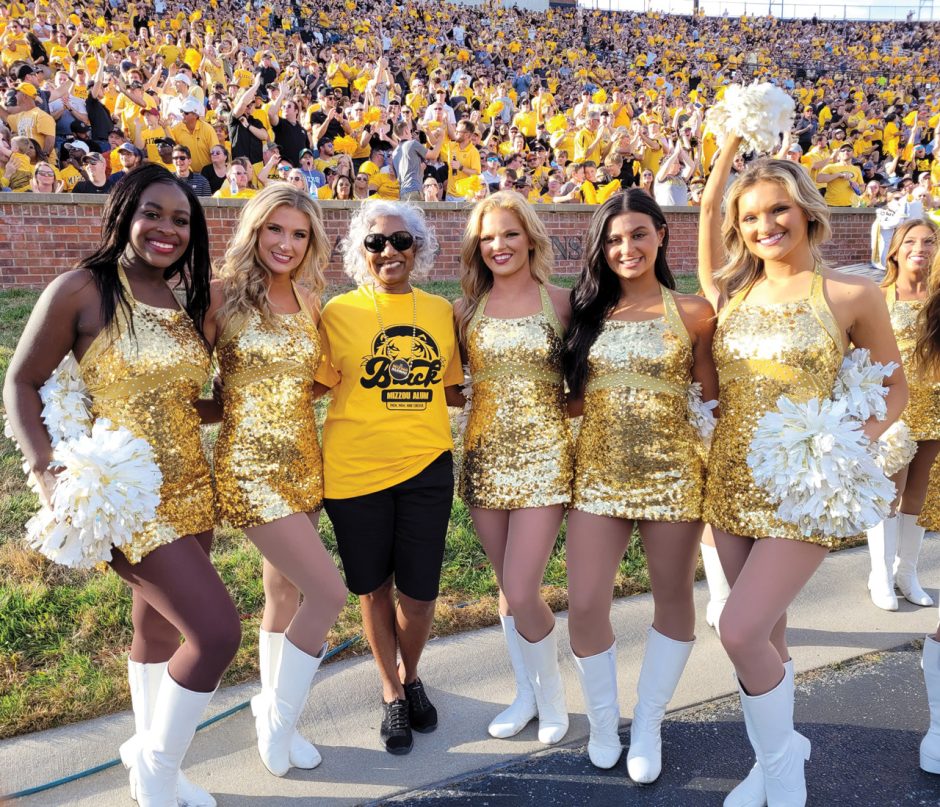 Published on Show Me Mizzou Sept. 4, 2023
Ever since she was a little girl, Linda Ware Smith wanted to be two things: a teacher and a majorette. When Smith, Ed HD '79, wasn't admiring her instructors or playing pretend teacher at home, her grandfather would take her to downtown Youngstown, Ohio, to watch the parades. Smith marveled at the woman in the garish outfit marching out in front of the band, twirling her baton and tossing it high up in the air, somehow catching it midturn when it came down.
Smith started baton lessons in eighth grade, and when she got to Struthers High School, she began learning from the older twirlers, including Anna Marie Vaughn, two years Smith's senior. Vaughn, Ed HD '76, went on to Mizzou, but when she came home for the summer, she worked with Smith. "She told me about the Golden Girls," Smith says. "I was looking at other schools, but none of them had that."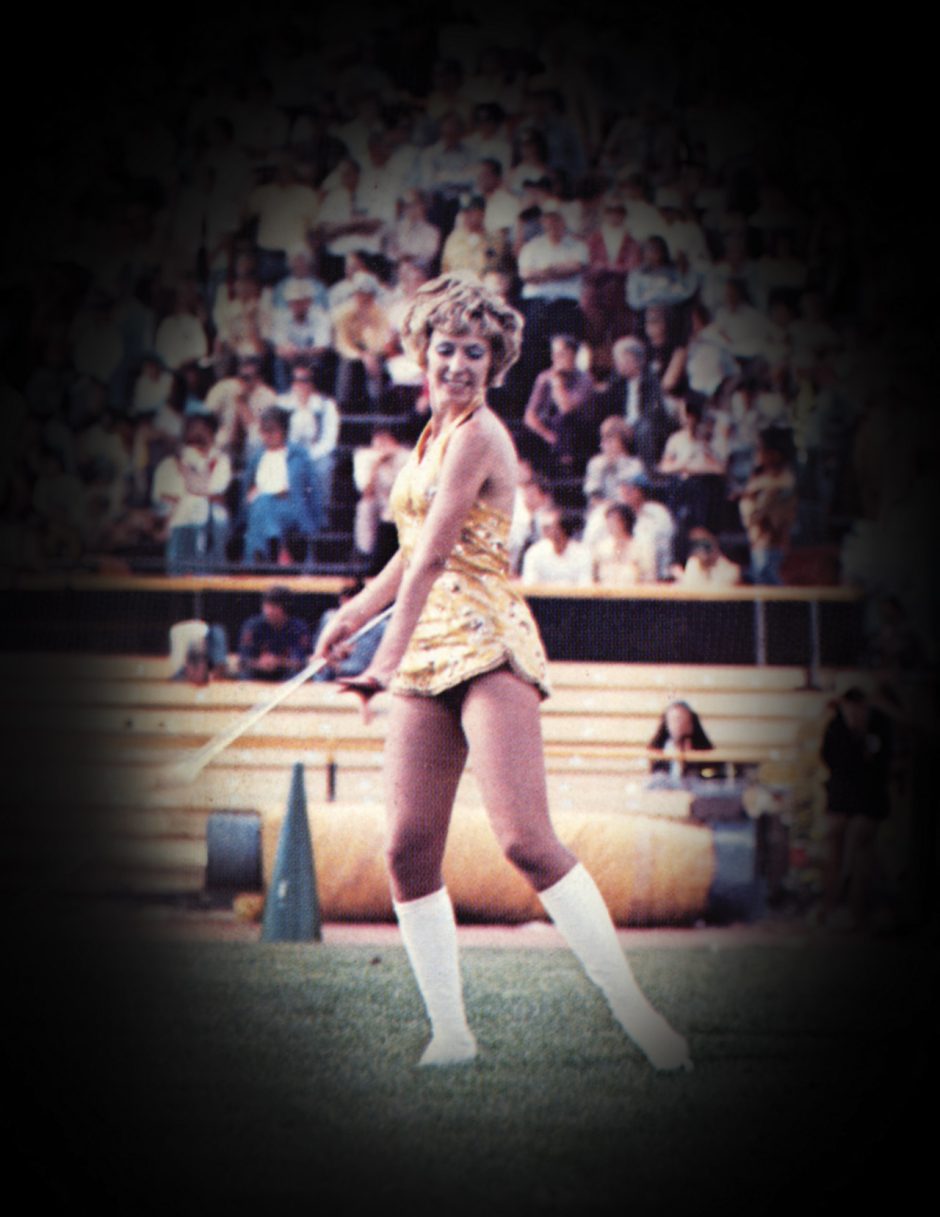 It was the beginning of a lifelong friendship. By the time Smith was a senior in high school, she knew she wanted to follow her friend to Columbia. First, Vaughn was a student in the College of Education, specializing in special education, and she could vouch for how the school prepared future teachers. But Vaughn was also a member of the nationally recognized group of elite baton twirlers that performed with Marching Mizzou at games, parades and other events. Smith wanted to be a Golden Girl. "She called me one day and told me she'd like to try out for the Golden Girls," Vaughn says. "I thought she'd do a great job. She's very personable and a hard worker. I encouraged her to come out. She really impressed the judges."
Smith became the squad's first ever Black member, and she says Vaughn was invaluable in helping her make the historic transition. "She made me feel very comfortable," Smith says. "I was aware that I would be the first black Golden Girl. Anna was a mentor. I was very fortunate to have the opportunity to understand Mizzou through her."
Soon, Vaughn graduated into the next phase of her career in special education and administration, which eventually led her to her current role as Superintendent of the Columbiana County Education Center back in Youngstown. Meanwhile, Smith blazed her own path through Marching Mizzou and the College of Education, leveraging both resume highlights into a 37-year career in training and training program development for General Motors. She now runs her own Michigan-based diversity consultation business and performs voice-overs for commercials and training videos.
Although Vaughn and Smith now live in different states and work in different industries, they keep in touch, both directly and through fellow College of Education alumni. And they always pay attention to Mizzou sports, scanning the sidelines for their gold-sequined sisters, who today do more dancing than baton twirling. They'll always be Golden Girls.
To read more articles like this, become a Mizzou Alumni Association member and receive MIZZOU magazine in your mailbox. Click here to join.