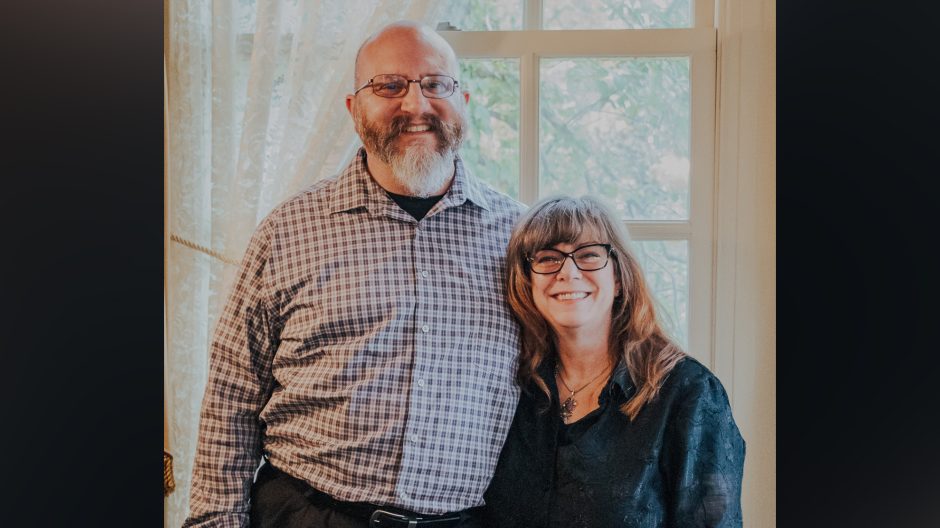 Oct. 31, 2023
The University of Missouri has a rich history of campus ghost stories — many of which take place in the Chancellor's Residence. Alice Read, wife of former university president Daniel Read, died in the residence in 1874, and reportedly still greets visitors by chiming a broken grandfather clock and opening and closing elevator doors.
These and other stories are all part of the supernatural mythology of Mizzou according to Christine VanPool, an associate professor in the Department of Anthropology.
Christine VanPool and her husband, Todd VanPool, professor and chair in anthropology, recently wrote a book called An Anthropological Study of Spirits that examines how different cultures interact with spirits. The book contains case studies from many cultures around the world.
"Even a ghost story that's clearly made up reflects the underlying cultural perspective of who or what ghosts are, how they interact with humans, what they want from humans, these sorts of things," Todd VanPool said. "We weren't concerned about true stories versus untrue stories because the nature of people's beliefs don't come down to those sorts of easy questions. Instead, we were trying to look at cultural impacts."
The VanPools met as undergraduates at Eastern New Mexico University and have been married for more than 31 years. Their areas of research overlap in their book, with Christine VanPool interested in the archaeology of spirituality and the cognitive structure of humans as they interact with spirits, and Todd VanPool studying religion in the framework of cultural development and traditions.
Christine VanPool was a member of the Mid-Career Research Fellows Cohort, a partnership program between the Office of the Provost and the Division of Research, Innovation and Impact. The two-year cohort provides research development opportunities to faculty.
"Faculty development and support programs like the mid-career research development fellows cohort provide spaces for faculty to be in community with each other and support one another in their research endeavors," said Candace Kuby, associate provost for faculty success. "The cohort provides an avenue for them to learn about various units on campus that they can partner with as they engage in research and they receive some funding to aid in their research projects."
Todd VanPool said the key to writing, whether it is for a book or a dissertation, is consistency. As long as you set small goals and work on it for a small chunk of time each day, you are still making progress, he says. Having someone to bounce ideas off of is also an advantage when working with someone else. When you debate and challenge each other, it strengthens the argument — or, as he puts it — "steel sharpens steel." "We shine far brighter together than we can individually," Christine VanPool added.
Read more from the Office of the Provost