Published on Show Me Mizzou Sept. 4, 2023
Some classrooms sit empty, while others are overcrowded. Some teachers lack much-needed education and training, while others with more experience are just plain burned out from picking up the slack. Some job postings draw qualified applicants. Others draw none.
It's a challenging time for many school districts, particularly those in rural areas, and students, veteran teachers and school administrators are all feeling the impact of teacher shortages.
"For students to succeed, a school must provide effective teaching by having certified teachers in every classroom," says Doyle Noe, principal of Sikeston High School in Missouri's bootheel. "However, we don't have as many qualified applicants for certain teaching positions — particularly math and science — and we have to rely on a lot of non-certified teachers who will complete their certifications while teaching."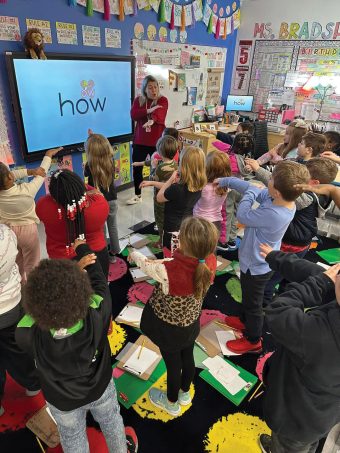 To address this issue, Mizzou's College of Education and Human Development is launching a new rural education initiative designed to enhance programming and further develop outreach in rural parts of the state. Among the highlights: an expansion of the college's online offerings to increase access for people who are not able to complete the certification program in person.
The traditional route to becoming a certified teacher in Missouri has long involved completing a four-year course of study, doing student teaching, passing an assessment test and graduating with a bachelor's degree in an education field. But this isn't always feasible for people living and working in rural areas without a nearby college offering an education degree.
According to DESE, there are 3,579 full-time teaching positions in the state currently vacant or filled by individuals who are not fully accredited. This represents more than 5% of full-time teaching positions.
For people unable to take the traditional route, Missouri's Department of Elementary and Secondary Education (DESE) offers an alternate route to certification. Non-certified teachers can lead classes while completing required coursework. Individuals also must pass the assessment test and present a recommendation from their college prior to certification. This route not only makes certification more accessible but also allows non-certified employees to educate without full teacher education and training.
"When I have teachers who aren't certified, I have to figure out what they're going to teach because they're not qualified to teach higher-level courses," Noe says, adding that he tries "to limit the number of students they have, which results in some veteran teachers having to pick up as many as five or six more students in their classes."
The shortage affects veteran teachers in other ways, too, says Shannon Holifield, superintendent of the Sikeston R-6 School District: "They're having to mentor non-certified teachers who lack experience with teaching, preparing for state testing and rewriting curriculum. They are carrying a much heavier load."
Sikeston isn't alone when it comes to teacher shortages. According to DESE, 3,579 full-time teaching positions in the state are currently vacant or filled by individuals who are not fully accredited. This represents more than 5% of full-time teaching positions. The hardest hit districts are in rural areas, which make up nearly 60% of Missouri's 519 school districts, according to the U.S. Department of Education.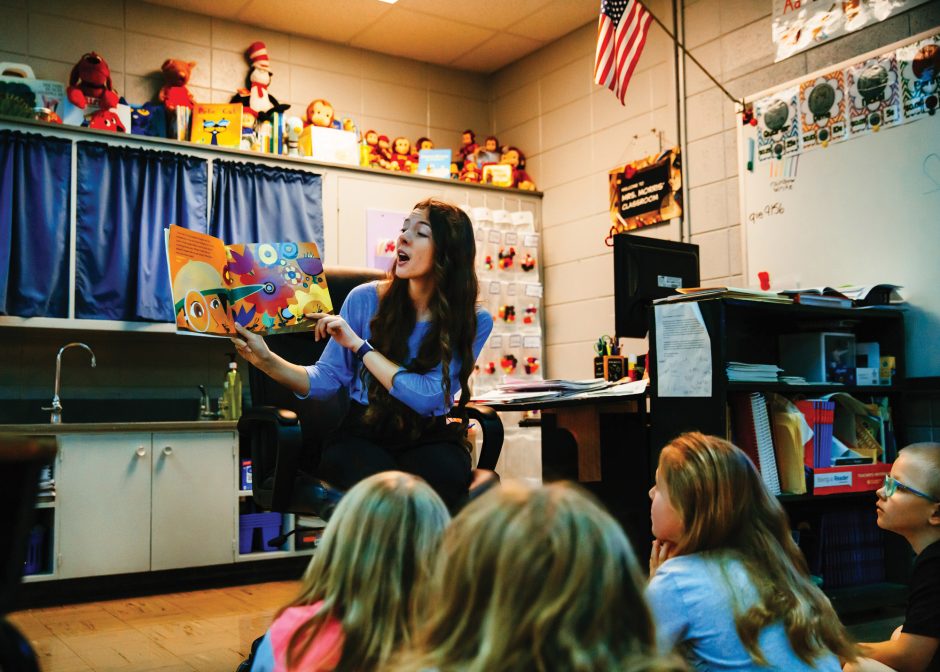 Increasing access to teacher certification
For more than a century, Mizzou has been training teachers through a traditional on-campus program. With this new initiative, the university is expanding access for people unable to uproot their lives and move to Columbia.
"We're going to bring Mizzou teaching methods and support to people across the state, rather than expect them to come to campus and do everything in person," says Samuel Otten, chair of the Department of Learning, Teaching and Curriculum.
Since 2020, the university has offered an online senior year option for students pursuing certification in elementary education. This option is expanding to cover options for other areas of certification — including early childhood education and secondary math, science, English and social studies.
Sikeston superintendent Holifield's prediction? "This amazing opportunity will open many doors. We have several teacher aides and assistants who want to become certified, but it can be hard to make that happen. This online option will make that route much more accessible."
Collaborating with rural schools on STEM education
Because one of the state's biggest educational needs is more science, technology, engineering and math (STEM) teachers, key aspects of Mizzou's new research projects will support STEM education in rural areas.
One such endeavor involves training middle school teachers to create and use complex informational texts such as graphs, charts, tables and diagrams to engage students in science, math and literacy. Understanding how to interpret these text sets is vital for students wishing to pursue postsecondary education in STEM and STEM-related careers such as health care.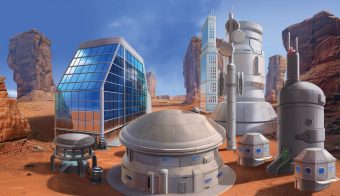 A team of Mizzou researchers will conduct a needs assessment with rural teachers to understand how they're currently engaging students in complex texts and what type of additional support they need. Together, researchers and teachers will develop resources and text sets to apply in classrooms.
"The end goal is that teachers are engaging all learners, including students with disabilities, on how to understand and interpret complex informational text," says Delinda van Garderen, chair of the Department of Special Education. "We want to better prepare and support rural teachers to build sustainable and vibrant STEM and literacy instruction."
Another project — sure to be popular with teenage gamers — is centered around a science learning game called Mission HydroSci. This video game, developed by the Adroit Studios Gaming Lab at the School of Information Science and Learning Technologies (SISLT), is an immersive experience designed to teach middle school students about the water cycle. In Mission HydroSci, students are tasked with finding natural water resources to sustain life as they inhabit an alien planet. The Adroit team will visit rural schools to get students to test and provide feedback on the game's structure, its look and feel, and, most important, whether they're learning.
"By gathering data from rural users, we can make the game more effective for everyone," says Rose Marra, director of the SISLT. "The game can be especially useful in rural settings, where schools may not have extensive science equipment or as many science teachers. Students can play an engaging game, teachers can learn how to incorporate it into the curriculum and the Adroit team can talk to the students about careers in game development and design."
Supporting immigrant students in rural areas
A shortage of STEM teachers isn't the only thing affecting rural schools. According to DESE, 80% of Missouri school districts with students who identify as English learners do not have an adequate number of teachers certified in teaching English to speakers of other languages.
To address adolescent immigrants' needs in rural Missouri, Mizzou researchers will be working on a project with Carthage R-9 School District and Scotland County R-1 School District. Located on opposite sides of the state — Carthage in the southwest and Scotland in the northeast — the two districts seem worlds apart when it comes to immigrant students.
Carthage has experienced increased immigration in the past few decades, and its schools are now 42% Hispanic, according to DESE. In 2013, Carthage opened Missouri's first bilingual program in a public school to teach native English speakers and native Spanish speakers in both languages. Scotland, on the other hand, has only five immigrant students in the entire district and lacks an English language development program.
"Both districts find it challenging to ensure their teenage English learners can get all their high school credits," says Lisa Dorner, professor in the Department of Educational Leadership and Policy Analysis. "By working with these very different districts, we can learn how to best support adolescent immigrants as they work toward their diplomas given their particular contexts, constraints and concerns."
In collaboration with high school teachers and administrators, Mizzou researchers will talk to immigrant families about their needs and learn how they may vary across rural areas. The plan, according to Dorner: "To test and enhance professional development in person with our two partner districts and then create an online network for immigrant education across Missouri."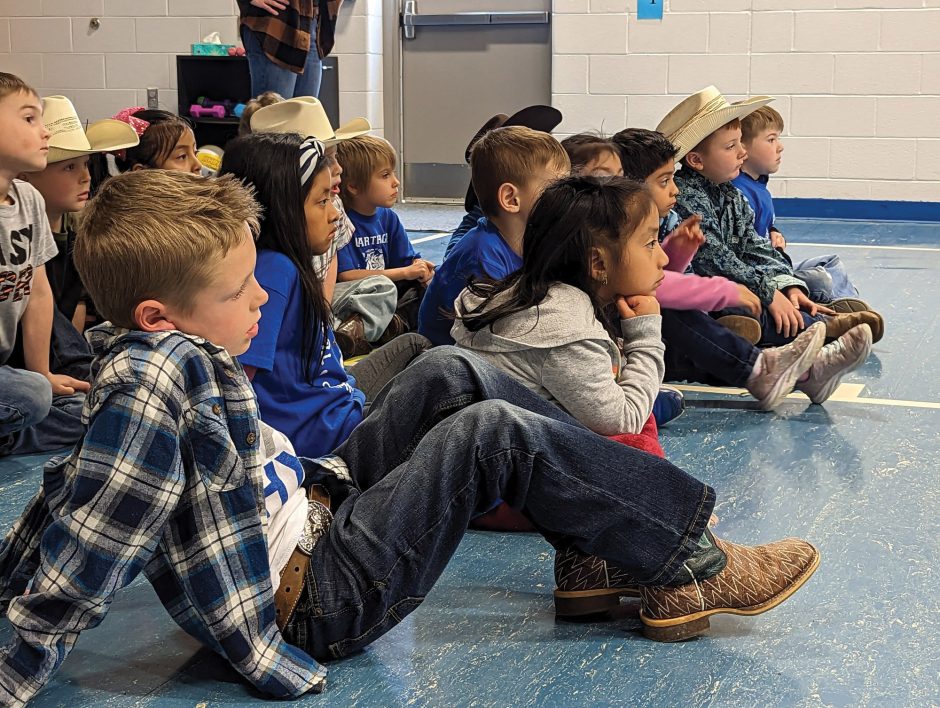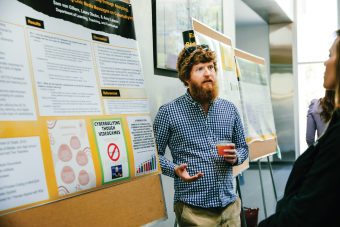 Meeting Missouri's needs
All Missouri students — whether urban, suburban or rural — deserve the best education, and educated citizens are vital for a state to prosper. Through this rural education initiative, Mizzou is building on its rich history of supporting Missourians throughout the state by helping to increase the number of high-quality certified teachers, providing professional development and support to teachers in the areas they need most and improving the learning experience for all students.
Department of Learning, Teaching and Curriculum's chair Otten is optimistic.
"By expanding Mizzou's online offerings in education and meeting people where they are," he says, "we can make a big difference in rural areas and positively impact rural students and schools."
Visit mizzou.us/Rural_Ed for more information on the Rural Education Initiative.
To read more articles like this, become a Mizzou Alumni Association member and receive MIZZOU magazine in your mailbox. Click here to join.