April 27, 2023
Contact: Deidra Ashley, ashleyde@missouri.edu
Photos by CJ Harris
The University of Missouri is home to more than 2,500 faculty who are inspiring the next generation of community leaders. To help celebrate them and the many contributions they make to campus and beyond, Mizzou established Faculty Excellence Week.
To mark the start of the second annual week-long celebration, President Mun Choi, Provost and Executive Vice Chancellor for Academic Affairs Latha Ramchand and MU Faculty Council co-hosted a Kickoff. All Mizzou faculty were invited for food trucks, popcorn, networking and more. See photos from the event.
Mini Mizzou helped set the tone by performing their classic tunes from the steps of Jesse Hall.
Campus leaders, including University of Missouri President Mun Choi, were present to greet faculty and thank them for their work.
Event attendees also received exclusive T-shirts celebrating their role as faculty members.
Faculty received vouchers to use at on-site food trucks Big Daddy's BBQ and Twelve Baskets.
The event had a popcorn bar with a variety of flavors to try from alumni-owned business GOPO Gourmet Popcorn.
… And it's not a party without Truman the Tiger! Attendees enjoyed taking selfies and group pix with him.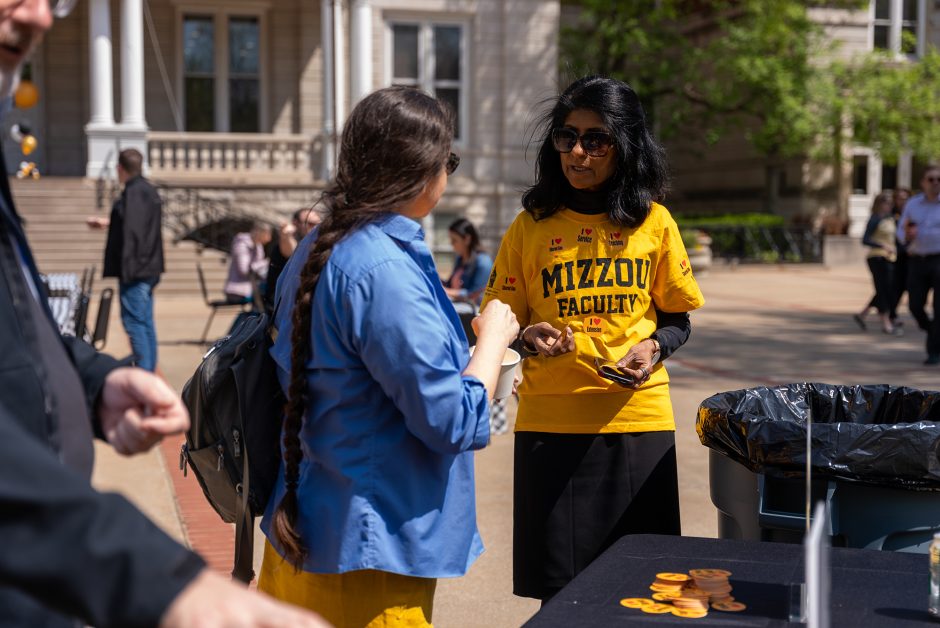 The event offered an opportunity for faculty to engage with leaders in a more casual setting.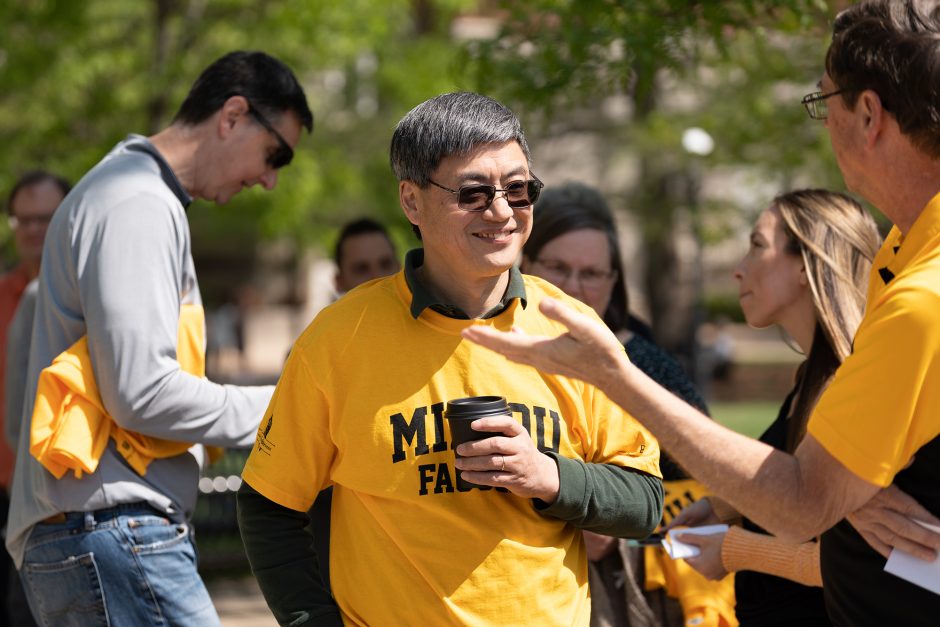 Although Faculty Excellence Week started last year, this was the first time a kickoff event was held. More than 300 faculty attended the event and helped build excitement leading into the celebration week.
The event was staffed by members of the Office of the President, Office of the Provost and communications team.