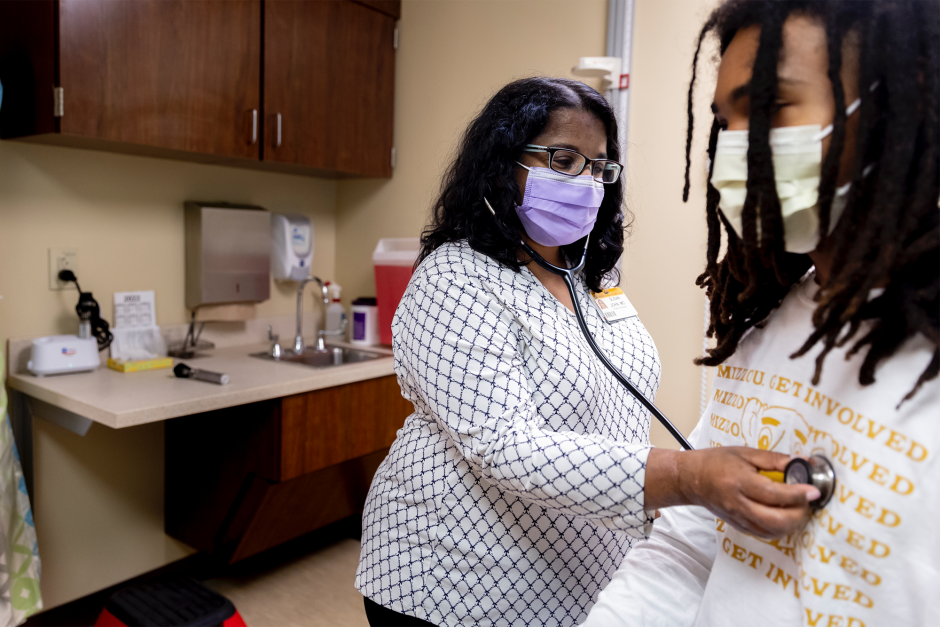 Jan. 11, 2023
Contact: Uriah Orland, 573-882-6212, uriah.orland@missouri.edu
The MU Student Health Center — which has been accredited for more than 25 years — was recently reaccredited following a rigorous, two-day-long survey by a private, non-profit organization. The three-year accreditation comes from the Accreditation Association for Ambulatory Health Care (AAAHC), a leader in developing healthcare standards to advance and promote patient safety.
"We know we do great work here but it's really affirming to receive accreditation. It's kind of like getting a 'Great job!'" said Lisa Burkett, assistant director of clinical operations at the MU Student Health Center. "We go over everything with a fine-tooth comb, it's a very daunting task but it's so worth it."
The MU Student Health Center is an integral part of the MU Student Health & Well-Being's mission to enhance the health and well-being of students by providing integrated services, programs and consultations so students can best achieve their educational and personal goals. Services are designed to support the physical and mental health of students as well as their overall well-being.
"We play a pivotal part in the triad of health. Our role and our responsibility on campus is to make sure that we take care of our students' physical and mental health. We are the part that deals with the physical aspects of student health," said Jim Parker, director of the SHC. "The other legs of this triad are the Wellness Resource Center and Counseling Center. We work really closely with them to make sure that we are all in alignment."
AAAHC accreditation provides ambulatory health care facilities, like the MU Student Health Center, with relevant standards and education for improvement of their patient care environment. AAAHC surveyors provide a comprehensive peer-based examination by a group of highly experienced professionals. Additionally, accreditation helps patients differentiate the quality and services accredited centers offer from other providers and entities.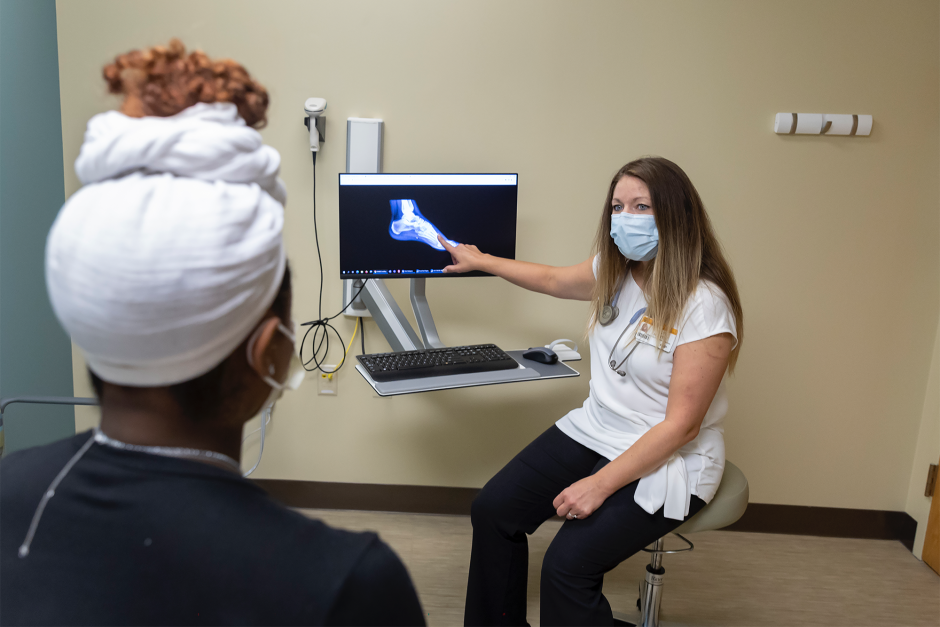 According to AAAHC, of the 4,000 institutions of higher learning in the United States, approximately 2,700 offer health and wellness services to their students. Of those, approximately 275, or 11%, are accredited through either AAAHC or the Joint Commission.
"What makes us different is that this is not a business to us. We genuinely love our students," Parker said. "One of the things that we try to do is make them informed health care consumers. We try to do this through modeling our behavior when students engage with us. What's going to differentiate us from any other health care clinics is that we really focus a significant amount of energy on education. And you're not going to get that at other places. We are really designed primarily, overwhelmingly, for college students and the ages of the typical college student."
Parker said the goal is to provide students with high quality, accessible, affordable and welcoming health care.
"I want our students to use us, to be comfortable using us. I want us to be known for our compassion, our respect for our students, our accuracy, our timeliness, and that we are more than willing to work with other groups," Parker said. "We want to continuously get better; we have a really great team here, and we want to share that with as many people as possible."
Story written by Erin O'Connell