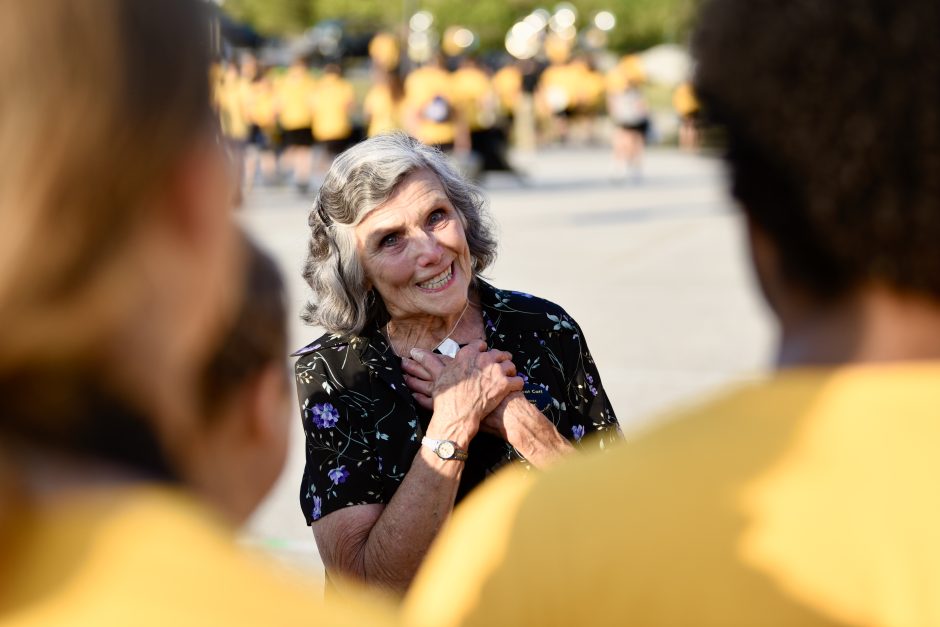 Sept. 22, 2023
Contact: Eric Stann, 573-882-3346, StannE@missouri.edu
Phyllis "PJ" Blankenbaker will never forget the thrill of stepping onto Faurot Field as a member of Marching Mizzou. She was among the first female members of the band, which recently celebrated 65 years of women in Marching Mizzou. The honor is one Blankenbaker will cherish.
"I remember one of the first times we came out on the field," Blankenbaker said. "Fans were so excited because this was a totally new look for the band. The chills just ran through me, it was such a thrill."
Marching Mizzou was among the first collegiate marching bands in the United States to include women in their membership, said Amy M. Knopps, associate director of bands and director of Marching Mizzou. Knopps, an alumna of the ensemble herself, said the marching band defined her college experience and ultimately changed her life.
During the Mizzou Football game on Saturday, Sept. 16, Marching Mizzou's halftime performance centered on a theme of empowerment by performing the music of Carole King, Demi Lovato, Pink and Tina Turner. The show highlighted a weekend of celebrating 65 years of women in Marching Mizzou.
"I know that this is really moving for our members," Knopps said. "I'm really excited that we can highlight and celebrate them; they really deserve it."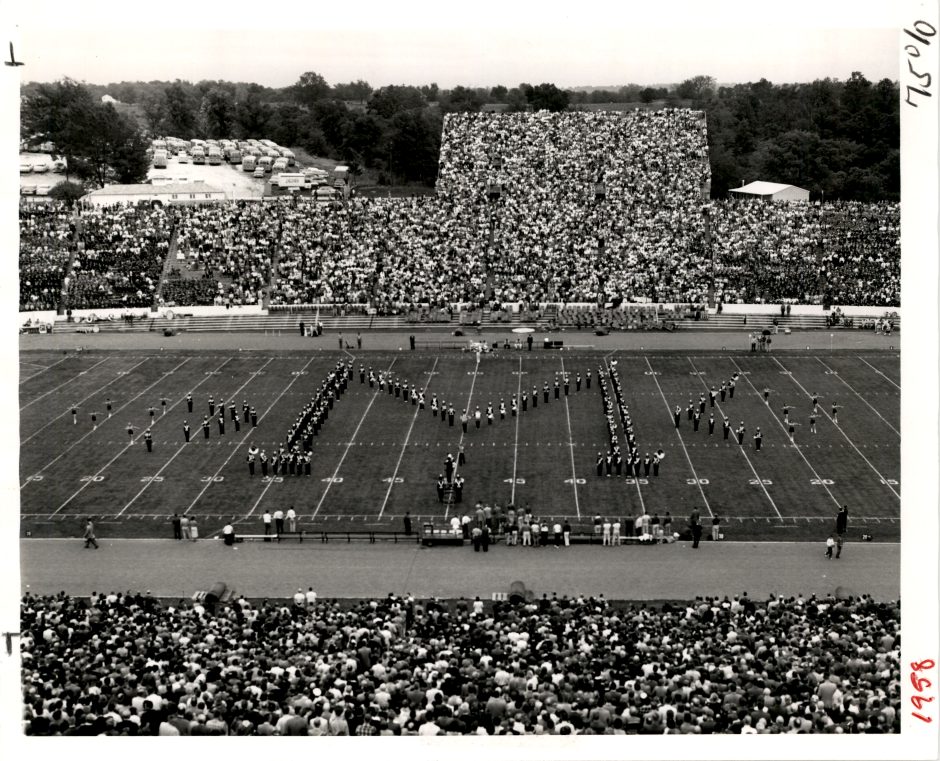 Blankenbaker played the tenor saxophone in Marching Mizzou between 1958–1961 and graduated from MU with a degree in education. While playing in the marching band, she married her husband of 38 years, who was also in Marching Mizzou, before their senior year.
"I take so much pride in having been a part of that program," Blankenbaker said. "I was so fortunate to have been in the right place at the right time to be a teeny tiny little part of seeing that program really get off the ground and just fly."
Blankenbaker said that if she could say one thing to women interested in joining a marching band, she would tell them to take advantage of that opportunity.
"It's such a wonderful experience," she said. "You will get to do and see things, go places and experience things that you've never dreamed of."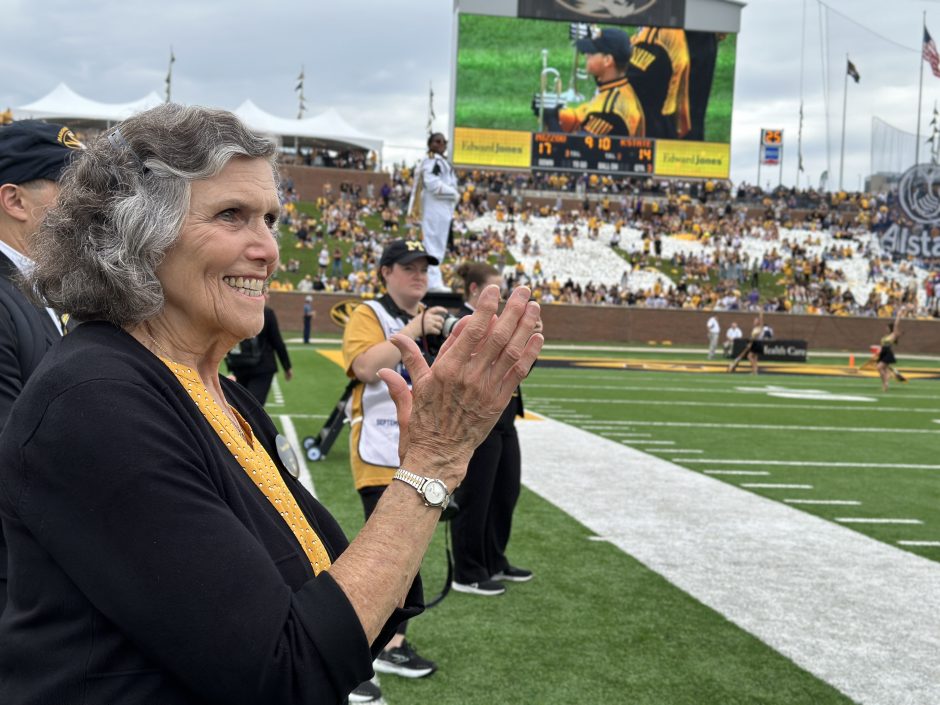 One feature twirler, Courtney Detwiler, said she had been looking forward to this celebration for a while.
"I think it's truly amazing," Detwiler said. "I just think about how in 65 years, how far we've come. Today, we're an organization that celebrates everyone. I am so proud of what we are."
Detwiler is a second-year graduate student studying special education. She is a third-generation twirler and began when she was only five-years-old.
"Twirling has changed my life and taught me so many things," Detwiler said. "Marching Mizzou allows me to continue twirling and I will always be so grateful for that. I really couldn't imagine my life without it."
Story written by Erin O'Connell