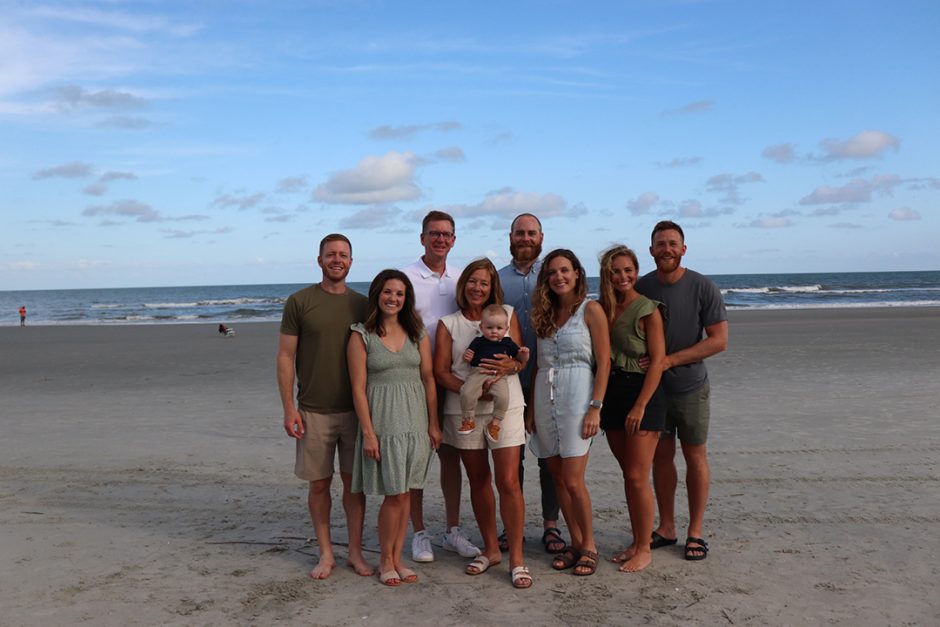 March 13, 2023
Contact: Marcus Wilkins, wilkinsm@missouri.edu
As a teenager and messenger for an envelope company in the '70s, Greg Sullivan crisscrossed New York City in subway cars and scuffed Adidas, meeting people from all walks of life. It was an experience — along with his Irish-Catholic upbringing among five siblings in a three-bedroom Brooklyn apartment — that ultimately informed Sullivan's scholarly pursuits.

Today, Sullivan is a teaching professor and director of positive coaching and athletic leadership in the University of Missouri College of Education and Human Development. There, he advises more than 200 students via the online master's program.

Sullivan believes curiosity cultivates connection, and he's combined his Big Apple insights with a splash of Ted Lasso's wisdom along the way.

"My program gets compared to the show a lot," said Sullivan, referring to the Apple TV comedy-drama starring Jason Sudeikis as an optimistic coach. "There's an episode in which he gives a lesson on the importance of being curious, not judgmental, about others. That really resonates with me."

Although Sullivan teaches Tigers from his home in Columbus, Ohio, the beloved instructor prides himself on bonding with students. To that end, his video conferencing feedback has become something of a trademark.

"Talk about online programs that feel like you're in-person — this is it," said Kegan Howard, a football coach at Brewer High School in Fort Worth, Texas. "After every assignment, Dr. Sullivan gives valuable feedback — face to face. I've never actually met him in person, but I feel like I have."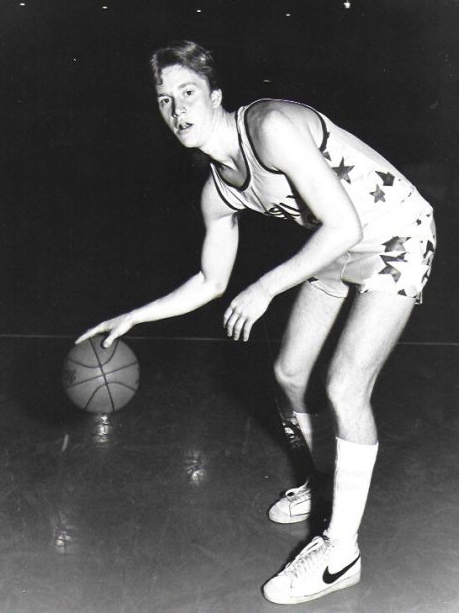 Ideas in motion
Much of Sullivan's curriculum centers on servant leadership, which he explores in his book Servant Leadership in Sport: Theory and Practice. It's a philosophy that encourages leaders to emotionally invest in individuals rather than solely on output or production, theoretically resulting in better organizational outcomes.
Sullivan witnessed servant leadership firsthand as a member of the Brooklyn College basketball squad that played in the 1982 NCAA Division III Final Four. Coached by the late Mark Reiner, Sullivan gathered pearls of wisdom that still resonate with him today.
"Coach Reiner said, 'You play like you practice. You can't expect to practice one way and get a different result on the court,'" Sullivan said. "But he also said 'the way you play is the way you live your life. Are you going to be a player who hides on the court? Or are you going to try to stand out and help others understand and succeed?'"
Similarly, Sullivan's student, Howard, applies his mentor's teachings under the Friday night lights. For example, the class studied psychologist Barbara Frederickson's "broaden-and-build" theory, which asserts that positive emotions expand awareness and encourage exploratory thoughts and actions. It's a philosophy that makes players' minds and attitudes more responsive to adversity.
"In Dr. Sullivan's course, we learned about how critical trust — and vulnerability and being honest and genuine with your coaches and teammates — is to success," Howard said. "Because of those discussions, I've impressed those things upon my players."
Positive connection
Sullivan has realized success in nearly every aspect of his life. He launched his career in the financial services industry, working in Manhattan and climbing the ranks of multiple international banks. But after 9/11 — when he lost several friends, acquaintances and colleagues — Sullivan changed careers to one that, for him, provided more meaning.
Sullivan, wife Sharon and their three sons moved to Columbus where he earned his PhD at Ohio State. He eventually developed his online teaching approach while leading a sport business course at Ohio University. It was there that he caught Mizzou's eye as the perfect steward of the program Rick McGuire, MU track and field coach emeritus, founded. It took exactly one dinner meeting to convince McGuire that "his baby" was in good hands.
"Leading this program is not about your academic achievements or how many papers you've published. It's about your heart and your passion for changing lives," said McGuire. "When I met Greg Sullivan, it was like I met a brother I didn't know I had. It was the easiest baton pass of my career."
For Sullivan, fulfillment is the foundation of effective, positive leadership. At Mizzou, he continues to fulfill his purpose, providing transformational lessons for those who will do the same.
"I love experiencing that connection with others, and sometimes I believe I can be as impactful to my students as Coach Mark Reiner was to me," Sullivan said. "I'm glad that I found a research institution that holds quality teaching in such high regard. Everyone here has helped me to that end, and at times I wish I had found Mizzou sooner."
About the program
The Positive Coaching and Athletic Leadership Program, an online master's program in the College of Education and Human Development, was launched in 2012 by former MU track and field coach Rick McGuire. Recognized by U.S. News & World Report as one of the nation's best online graduate degree programs, it is intended for athletic coaches at all levels or individuals who provide instructional, leadership or counseling services. McGuire led the track and field program from 1983–2010, coaching 143 All-Americans, 29 USA National Team members, seven NCAA Champions and five Olympians in that span.