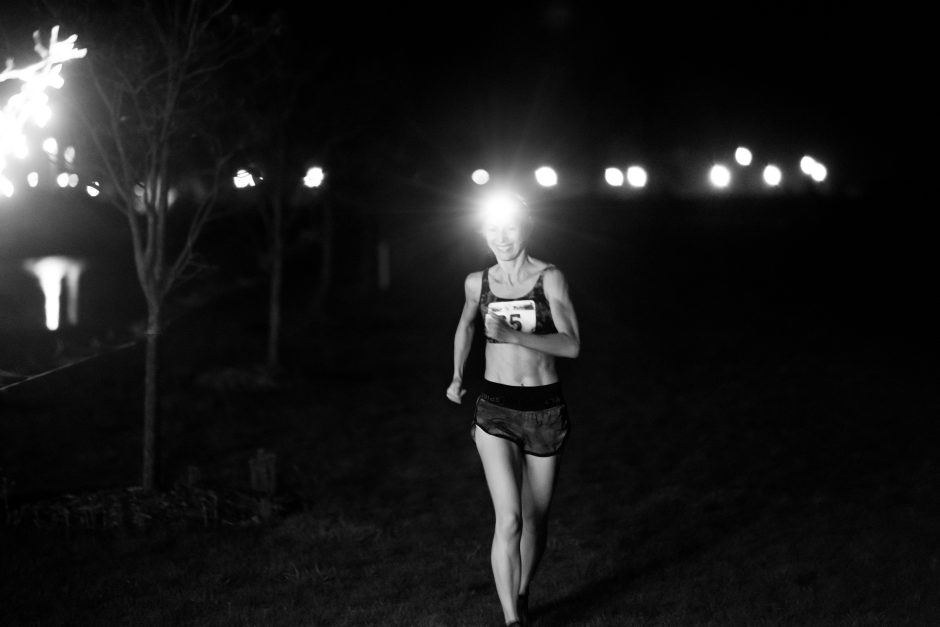 Feb. 20, 2023
Contact: Eric Stann, 573-882-3346, StannE@missouri.edu
How far can you run in 24 hours? Oksana Loginova, an associate professor of economics at the University of Missouri, can cover 107.5 miles, which she accomplished last year during The 24 Hour Lions Roar, a competitive running event in Columbia, Missouri. She placed second overall and first in her division, finishing 20 miles ahead of the next woman runner.
While a daylong run might seem extreme to some people, it's par for the course for Loginova, who discovered a passion for staying active while she and her husband were pursuing their doctoral degrees. They began with rock climbing and would often include their children in their activities. Today, Loginova and her husband still exercise together, taking on a wide variety of fitness endeavors available in Columbia.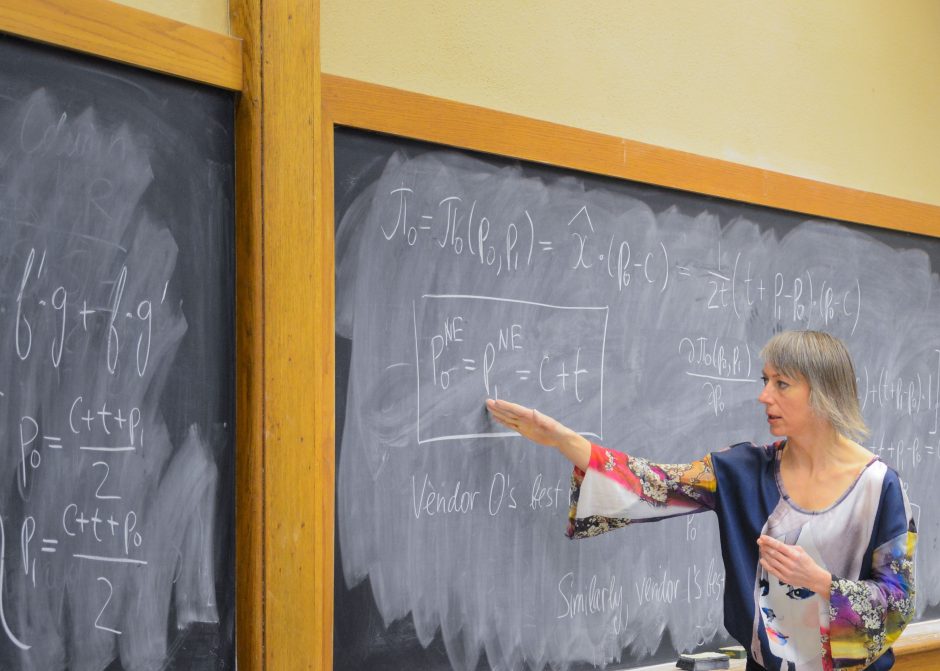 "Basically, if you think about it, you need eight hours of sleep and eight hours of work," Loginova said. "You have eight more hours left in a day. In those eight hours, I can easily do four hours of exercise. Running outside or working out with my friends at a local fitness studio takes my mind off anything. It's how I never accumulate stress. Vigorous physical activity is my meditation."
Inside the classroom, Loginova teaches and conducts research in microeconomic theory, game theory and industrial organization. Outside of the classroom, the mother of three leads an active personal life, spending her down time exercising in every way possible. Whether it's bicycling to work or preparing for her next race, Loginova is on the move.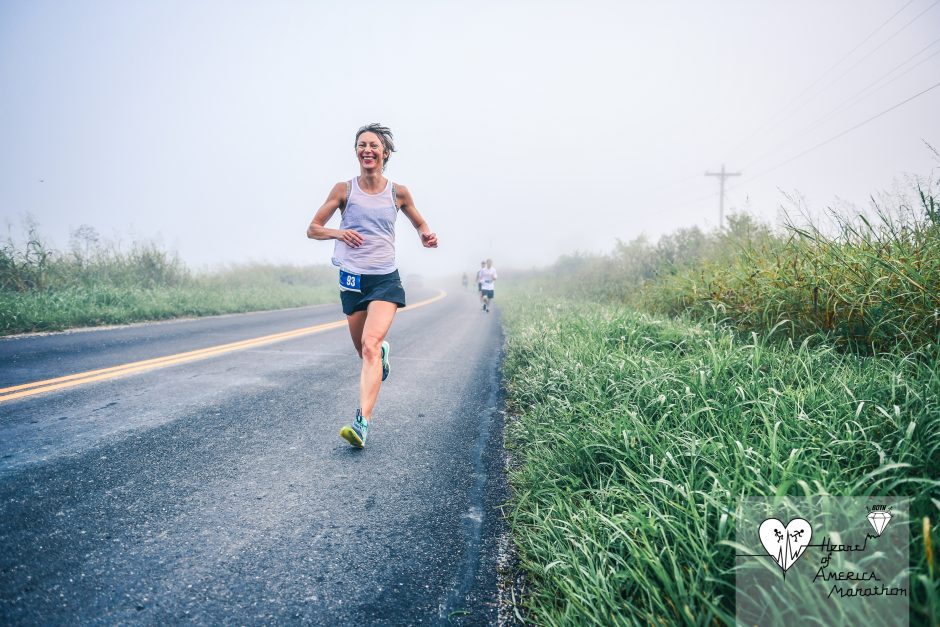 "I think the tougher life is or the busier it is, the more I need to do something active," Loginova said. "I wouldn't be able to do it without the flexibility of my academic job. It would be difficult to balance family and work if I didn't have that flexibility. I would go crazy if I weren't able to step out for a run or a workout in the middle of the day because it really helps me refocus and be more productive at work. This job, and the college town setting where everything is next door to you, allows me to transition between work and exercise throughout the day."
Loginova's passion for activity extends beyond vigorous exercise. She and her husband also are avid ballroom dancers and have been taking private lessons since 2006. A few years ago, the couple even took up pottery and tap dancing.
Loginova's excitement for exercise is not contained to her personal life. She often incorporates small physical activities into her classroom to keep her students engaged.
"I encourage my students to stay active. When I teach a 75-minute class, in the middle of the class we take a yoga break," she said. "It only takes three minutes, but I think it really helps my students reset and get back to effective learning."
When she isn't teaching or conducting research, Loginova is participating in other activities on campus. She is the director of diversity, equity and inclusion in the Department of Economics, leads the Economic Honors Society and facilitates a group called Graduate Women in Economics.
"I am so grateful that I have the best job ever — to be a professor, teach classes and interact with students," Loginova said. "I really love helping students out. I also have time for research, so it's never boring."
Story written by Erin O'Connell