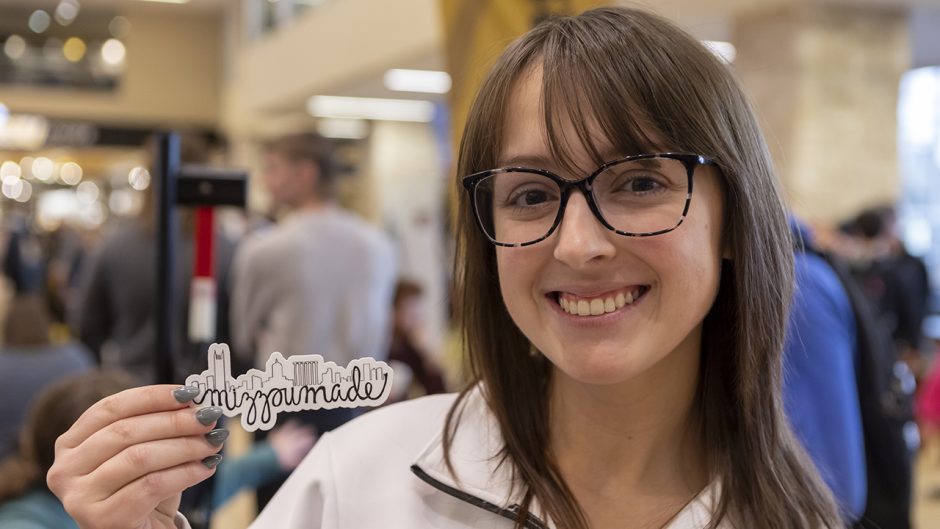 Feb. 6, 2023
Contact: Deidra Ashley, ashleyde@missouri.edu
Photo by Sam O'Keefe
The beginning of a new semester is the perfect time to explore student organizations and other engagement opportunities and to meet other students with similar interests.
Enter the University of Missouri's Involvement Ambassadors: Tigers who meet with students to discuss their goals and interests and deliver presentations for classes and campus groups.
"Academic studies are important to what you want to do with yourself, but it's not the total of who you are," said senior Involvement Ambassador Daniella Reyes. "Getting involved helps you continue growing outside of the classroom."
Involvement Ambassadors help students explore involvement opportunities using MU Engage, where they can explore more than 500 clubs and organizations.
There are many benefits to getting involved and involvement can be tailored to each individual's needs.
"Students who are involved gain a lot of the beneficial skills that you need in life," said sophomore Involvement Ambassador C.J. Pelletier. "They have higher GPAs, on average. They feel more connected and more like a part of the campus community. And they're more likely to get certain jobs based on transferable skills that they pick up."
Involvement Ambassadors also help connect students with a support system — something especially beneficial for new college students. "There will be people you can talk to that can help you academically and through tough times," Pelletier said. "It's really important that you build that network, so you can support yourself."
Pelletier recommends students explore involvement opportunities now, at the beginning of the semester. "Take what you learned from your first semester," he said. "And don't be afraid to get your feet wet with some new involvement."
Story written by Jesse Berlin
Students looking for ways to get involved on campus can schedule a consultation with an Involvement Ambassador to discover different involvement opportunities based on their interests. Visit getinvolved.missouri.edu/involvement-consultations or stop by the Center for Student Involvement (MU Student Center 2500) to learn more.