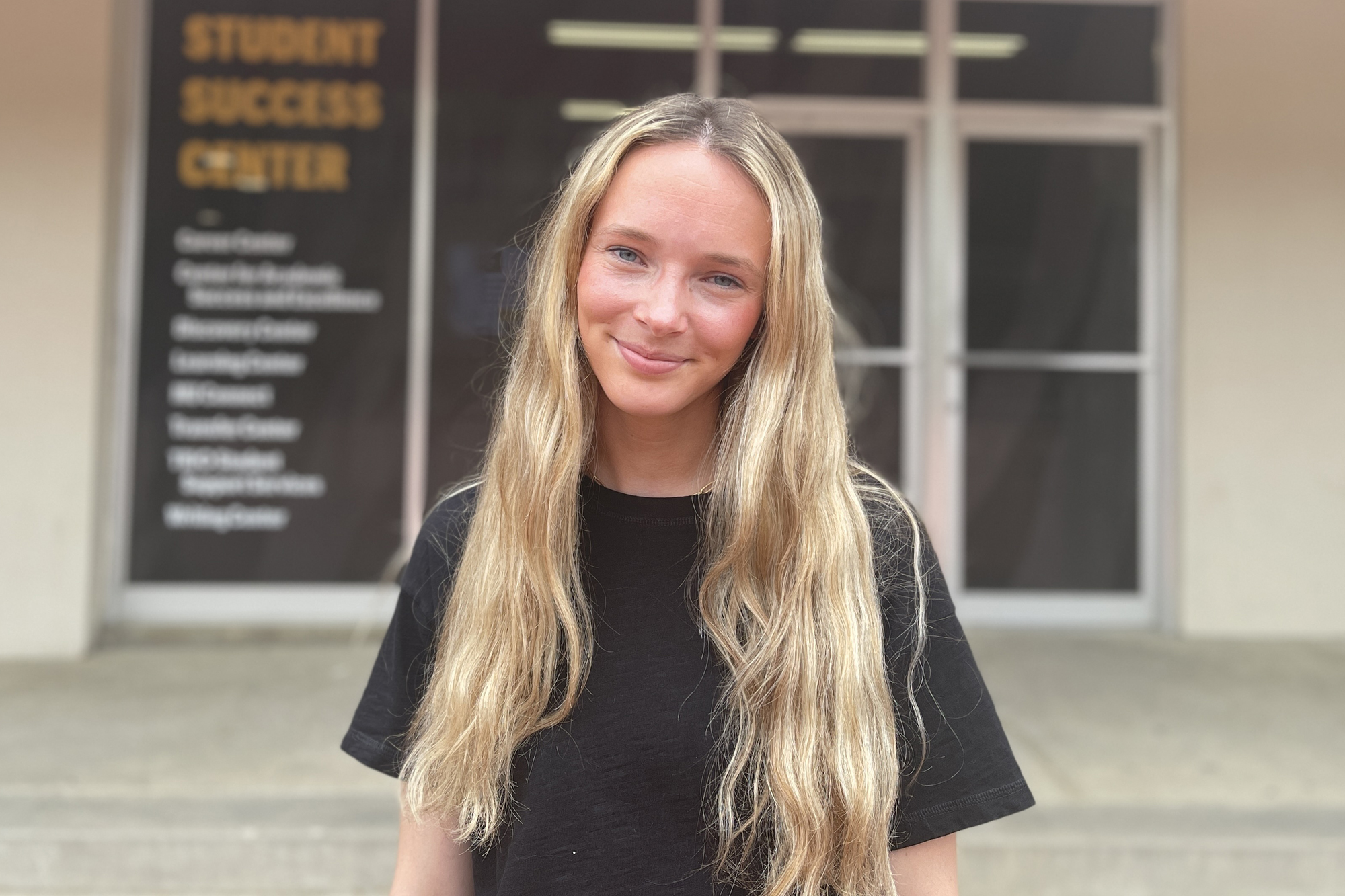 May 8, 2023
Contact: Marcus Wilkins, wilkinsm@missouri.edu

Before she arrived at the University of Missouri, Kristen Galler hadn't found the college connection she sought. She'd spent semesters at other universities and community colleges in the Show-Me State, but her heart wasn't quite in either experience.

Then she visited Mizzou during Homecoming 2019 — in all its spirited black-and-gold splendor — and she was smitten.

"I immediately called my mom and said, 'I'm transferring,'" Galler said. "She said, 'calm down. You're not transferring.' But I went straight home, completed the application, started at Mizzou my sophomore year and never looked back."

Helping with the transition was the Transfer Center, MU's hub for connecting transfer students to MU resources. The centrally located spot became Galler's home away from home. There, she found mentorship, community and a conduit through which to get involved. Soon, Galler joined a sorority, became a Summer Welcome leader and eventually volunteered as transfer peer mentor for TEAM (Transfer Experience and Advising Mentors).

This fall, Galler will put her elementary education degree to use. She's heading straight into a kindergarten teaching career at Russell Elementary School in Columbia — where she did her student teaching through the College of Education and Human Development.

Read on for a Q&A with Galler about her Mizzou experience.

Why did you choose a career in education?
I come from a family of educators, and I love children more than anything in the entire world. After arriving at Mizzou, I soon realized I wanted to be someone who could help children find their passion. When you have that, it's truly a light that can't be stopped.
As we get older, I think we forget what it's like to be in a classroom full of students who are so hopeful and perhaps don't see the difference between themselves and someone sitting next to them. Helping students find their interests and figure out their emotions at such a young age is so important.
And kindergarteners are so fun. They are like little sponges, and they're so funny. I wore glasses for the first time to school the other day and they said, "you kind of look like an old lady." I just laughed.
Who are the mentors who have helped you along the way at Mizzou?
Lexi Wolkow, student services coordinator at the Transfer Center, has really been there for me. She is someone who I have gone to sobbing. When I'm stressed or upset, she'll say, "take a deep breath, everything's going to be fine." College can be stressful at times and it's good to have people in your corner. Lexi is someone who definitely lights up for people when they walk in and has been a sounding board for me. Not every university has a Transfer Center and someone like Lexi making the phone calls to check in on transfer students.
David Rielley, senior coordinator of New Student Programs, was also a huge support for me and my friends in the Summer Welcome program. He really helped make the experience fun, and he's just someone who always shows up for you.
What would you say to a prospective student considering Mizzou?
There are so many ways to change your mind at any university. But Mizzou provides the support to help you change your mind and be successful no matter what you decide your career path will be. Look at all the successful outcomes that come out of this place — whether that's continuing your education, getting a job, volunteering, joining the military.
I always tell my friends who are at other schools that maybe seem unhappy or less engaged that they should give Mizzou a shot. Mizzou will be here, take you in and help you find your place. For me, it was the best decision I've ever made. Coming to Mizzou has changed my world, and I will forever be a Tiger.
Meet more spring 2023 graduates