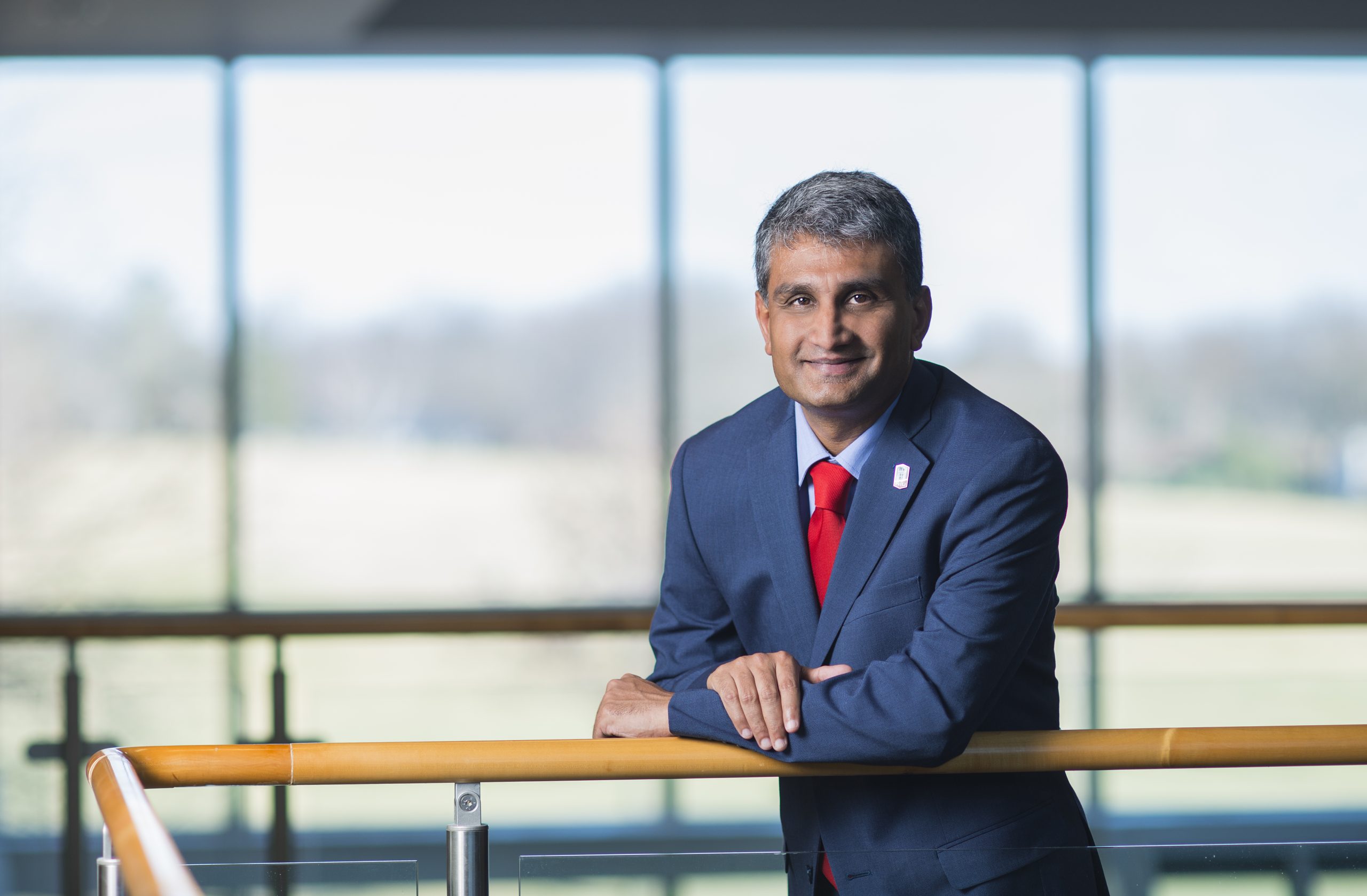 April 26, 2023
Contact: Pate McCuien, 573-882-4870, McCuienp@missouri.edu
University of Missouri Provost and Executive Vice Chancellor for Academic Affairs Latha Ramchand announced today that Balaji Rajagopalan has been named dean of the MU Robert J. Trulaske, Sr. College of Business.
"We are excited for Dr. Balaji Rajagopalan to join the University of Missouri family," Ramchand said. "For just over 20 years, he has served at several institutions in academic and administrative leadership roles, created new and innovative programs at home and abroad, and developed programming leading to synergistic industry partnerships. I look forward to working with him as he leads the Trulaske College of Business to achieve bigger goals."
In his role as dean, Rajagopalan will be responsible for strategic planning and budgets, as well as hiring faculty and staff, development activities and building a climate of excellence in achieving the university's academic mission. He takes over for Chris Robert, an associate professor in the Management Department and holder of the Pinkney C. Walker Professorship in Teaching Excellence, who has been serving as interim dean since December 2021.
"I'm extremely excited and honored to begin my journey as dean at this eminent institution," Rajagopalan said. "The Trulaske College of Business has an excellent reputation for outstanding faculty, exceptional student outcomes and a passionate community of alums and friends. The faculty talent is among the best in country as evidenced by the per capita research productivity in top-tier publications. I will bring over 20 years of higher education experience to strengthen research excellence, build partnerships and elevate student success."
In 2016, Rajagopalan was named dean of the College of Business at Northern Illinois University in Dekalb County, Illinois, where he provided strategic direction and leadership to nearly 3,000 students and 150 staff and faculty members. He oversaw a $20 million operational budget and a $14.5 million endowment. From 2015, the year before Rajagopalan arrived, to 2018, undergraduate degrees conferred increased significantly and the percentage of Hispanic and Latino students enrolled in undergraduate business increased from 16% in 2018 to 20% in 2022. Similarly, Black or African American students increased from 14% of enrolled students in 2018 to 17% in 2021. Additionally, Rajagopalan played a key role in connecting commercialization opportunities for faculty discoveries in his role as director of the Northern Illinois Research Foundation.
Before joining NIU, Rajagopalan served as the director and Toudy Chair in Entrepreneurship and Innovation at the Sam and Irene Black School of Business at Penn State Behrend in Erie, Pennsylvania, and was pro-vice chancellor and dean of Galgotias University in India. Before that, he served as a professor and associate dean of the School of Business Administration at Oakland University School of Business. He also was an assistant professor at Illinois State University in Normal, Illinois, and Southern Arkansas University in Magnolia, Arkansas.
Rajagopalan also served as director of WorldChicago, a nonprofit based in Chicago that aims to bring countries and cultures together and contribute to peace and stability in the world, from 2017-2019.
Rajagopalan received a Bachelor of Engineering in mechanical engineering from Andhra University in Visakhapatnam, India, and a doctorate in management information systems from the University of Memphis in Memphis, Tennessee.