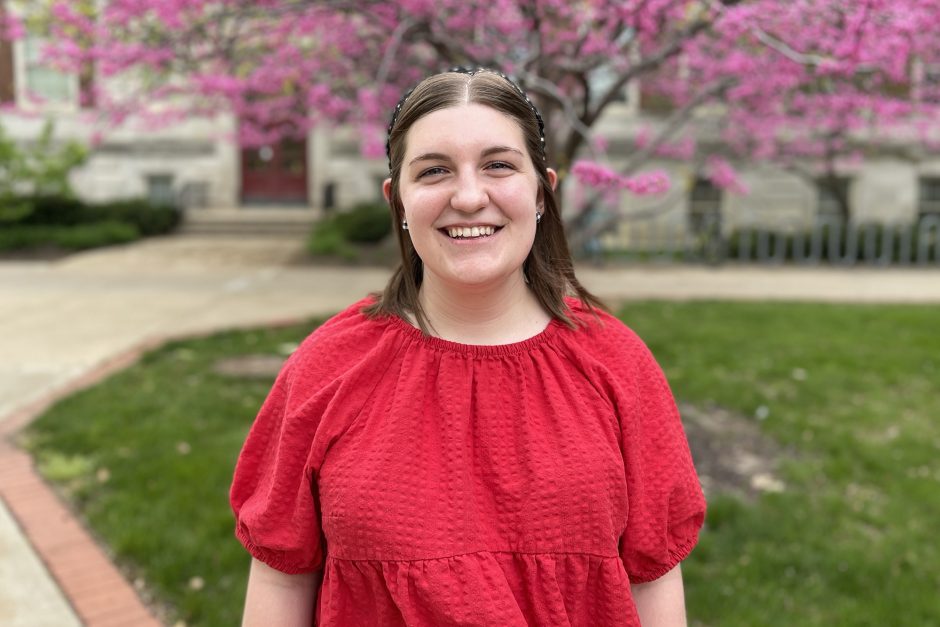 May 8, 2023
Contact: Deidra Ashley, ashleyde@missouri.edu
Ashley Barth knew she wanted a career that was hands-on, meaningful — and kept her out of an office. This led her to the College of Education and Human Development at the University of Missouri.
Mizzou's list of positives was plentiful: lots of scholarships, not too far from Barth's home in Rolla, Missouri, and valuable student-teaching time in the classroom — which she soaked up this year with her fourth graders at Rock Bridge Elementary School.
Barth's connection with her students is so strong that it drove her to stay in Columbia after graduation this May. She'll move up with the class she student taught and become their fifth grade teacher.
Read on for a Q&A with Barth about her Mizzou experience.
Tell me a little bit about your family and your upbringing.
My parents aren't teachers, but I have a lot of family members who are educators. It's been fun to be able to talk to my family about things I'm going through at school and how different education is now versus how it was back when my grandma (who was also a teacher) was young.
What hands-on learning opportunities has Mizzou provided for you?
Field experience at Mizzou is awesome. I did two-week rotations in each grade — first through fifth this fall — so I met kids and teachers from all over my school. It made it easier for me to decide where I wanted to teach. Now I've had a whole semester of student teaching in a classroom. Being able to try it all out with someone else in the room before you do it yourself gives you a lot of confidence.
Who have been your biggest influences at Mizzou?
I've had a lot of great professors. The best class I took was Dr. Kelsey Morris' behavior management course, a classroom-management class that prepared me the most for student teaching. It has been really helpful to me to have strategies for my kids who struggle with defiance or hyperactivity. He taught us a lot of great ways to respond to them that are responsive while being mindful of mental health.
How have these relationships impacted your studies and your career trajectory?
The great professors that I've had and their passion for the field of education have inspired me to stay in it, work hard and strive to improve. I truly believe in public education. I will always be a public school teacher, so hearing their experiences has been motivating for sure.
What's next after graduation?
I graduate in May, I'm getting married in June and then I will start teaching again in the fall at Rock Bridge Elementary. I'll be teaching fifth grade, so I'll have a few of the fourth graders that I had this year coming into my class next year. I plan to stay in Columbia for a while. I love the school, and I would like to grow there.
Why do you recommend others choose Mizzou?
I love Mizzou because it is a huge school, but it feels small. It's so wonderful how I'll be walking around different parts of campus and always running into people I know. The class sizes are manageable, so you get to know everyone around you. Plus, Columbia is a great town to live in. There's always something to do in Columbia. And going to an SEC school is really fun because of all the sports and activities.
Story written by Madalyn Murry
Meet more spring 2023 graduates