March 22, 2022
Contact: Sara Diedrich, 573-882-3243, DiedrichS@missouri.edu
Photos by Abbie Lankitus
Each year, five outstanding teachers at the University of Missouri are awarded the William T. Kemper Fellowship for Teaching Excellence — a peer-nominated award that includes a $15,000 check. Latha Ramchand, MU provost and executive vice chancellor for academic affairs; and Steve Sowers, president and CEO of the central region of Commerce Bank, surprised honorees this week.
The William T. Kemper Fellowships for Teaching Excellence were established in 1991 with a $500,000 gift. Kemper, a 1926 MU graduate, was a well-known civic leader in Kansas City until his death in 1989. His 52-year career in banking included top positions at banks in Missouri, Kansas and Oklahoma. Commerce Bank manages the trust fund.
Christopher Josey, an associate professor of communications in the College of Arts and Science
Christopher Josey has developed a reputation in College of Arts and Science as an engaging, effective teacher with a strong commitment to teaching excellence in the classroom. During his time at MU, Josey has been repeatedly recognized for his excellence by students and colleagues alike as noted by his department chair, J. Brian Houston, in a letter nominating Josey for the Kemper Award.
"A review of student feedback and peer reviews illustrate that Dr. Josey is an extremely effective teacher," Houston said. "Students rate his courses highly, and in comments they often write that Dr. Josey is energetic, engaged and organized. Peer reviewers describe Dr. Josey's classroom and instruction as 'thoughtful,' 'student-centered,' 'organized' and 'engaging.'"
In the past five years, Josey has taught a total of 3,771 students in 53 course sections, including the department's popular general education course — Communication 2100: Media Communication in Society. His passion for teaching is evidenced by the average student evaluation score he's received over those five years — 4.69 on a 5.0 scale.
Christopher Josey's full biography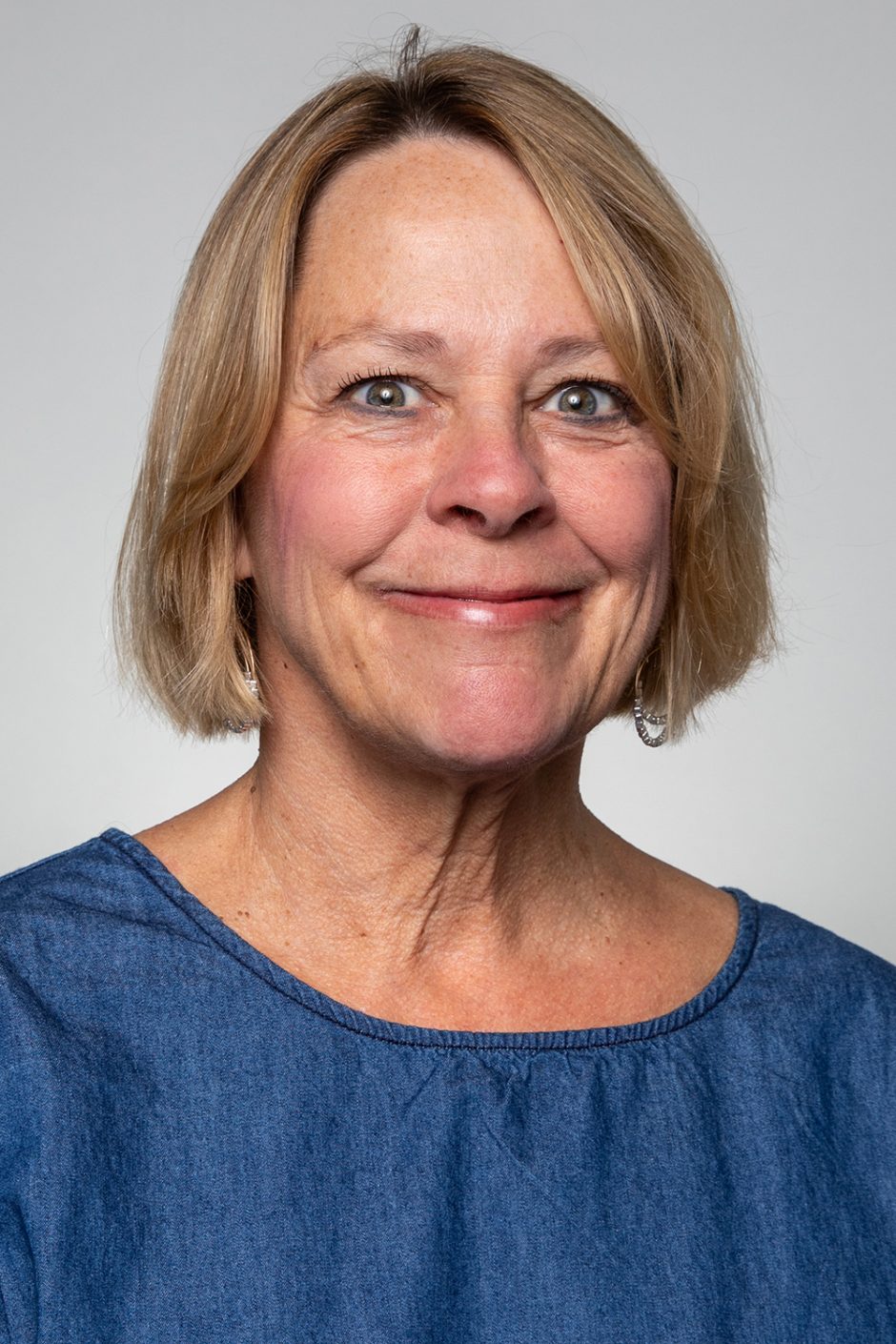 Lea Ann Lowery, a clinical professor of occupational therapy in the School of Health Professions
As a 1988 alumna of MU, Lea Ann Lowery graduated from the same occupational therapy training degree program where she is now a faculty member.
Ever since her arrival in 2004, Lowery has been striving for excellence as an educator — constantly modifying teaching methods, learning new strategies, attending training workshops, conferences, courses and even obtaining additional degrees to support her development as an educator.
"She has been the advisor for student groups on campus, volunteered to greet students at Summer Welcome, been a faculty mentor for freshmen interest groups, helped with move-in days and helped coordinate student awards ceremonies," said Timothy Wolf, associate dean for research in the MU School of Health Professions. "Along the way, she has been a mentor for faculty, staff, students and a constant source of support for her students throughout their careers. She teaches with the intention and understanding that her students are training to be health care providers. After they leave us, they will enter the workforce helping to care for people at perhaps the lowest, most vulnerable point of their lives."
Lea Ann Lowery's full biography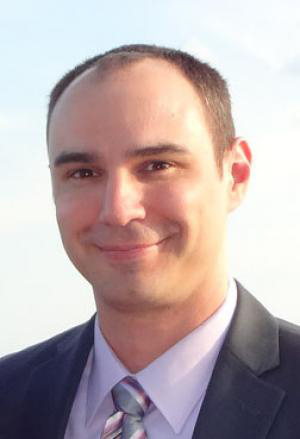 Lee Manion, an associate professor of English in the College of Arts and Science
Lee Manion is regarded by colleagues as a leader in his field. He has received a perfect student evaluation score of 5.0 for nine out of the 14 years he has been teaching at MU. He has developed a reputation as an elite teacher and is well-regarded at the college.
Manion focuses on presenting complex ideas, creating critical learning environments and giving students confidence and control over their learning experience. His areas of research and teaching include medieval and early modern literature, with an emphasis on political and governmental theory during the Crusades.
"I often see him meeting with students and helping them with their assignments and comprehension of the material. He asks them about how they're doing in this course and other courses, and he shows them that he cares about their success," wrote Catherine Paine, the Middlebush Chair of the Department of English and English Professor Stephen Karian, in a letter nominating Manion for the Kemper Award. "Our department and our university are fortunate to have such a dedicated, talented, gifted and caring teacher."
Lee Manion's full biography
S. David Mitchell, the Ruth L. Hulston Professor of Law and director of the Michael A. Middleton Center for Race, Citizenship and Justice in the School of Law
S. David Mitchell is known throughout the MU School of Law for his passion, thoughtfulness and teaching philosophy that exemplifies putting students first. It's a sentiment often echoed by his students.
"Dr. Mitchell is a patient and positive instructor who is accessible to students when we need him," said Dee Arrington, a second-year law student. "He is passionate about teaching and engages our minds by connecting the cases to everyday life in ways that illuminate the law. He is an excellent listener and demonstrates compassion and empathy even while delivering a message a student might not want to hear."
Students describe Mitchell as a professor who is intentional, present and committed to being in class as he expects his students to be. In a student evaluation from a Law & Society class Mitchell taught recently, Kate Frerking wrote: "Not only does Professor Mitchell demonstrate outstanding teaching ability, he also demonstrates the passion, ingenuity and dedication to his role as a teacher that every law student should desire."
S. David Mitchell's full biography
Margaret "Beth" Whitaker, an assistant teaching professor of Educational Leadership and Policy Analysis in the College of Education and Human Development
As an assistant teaching professor, Whitaker's approach to teaching and learning is grounded in research with student engagement at the forefront. Her purpose is to help students see how their personal intelligence and skills will allow their vision of becoming an educational leader come to fruition. Cultivating a learning community that fosters trust and respect for one another is her top priority, and it shows.
Since Fall 2017, Whitaker has taught 42 total courses in the MU College of Education and Human Development, receiving a perfect 5.0 on course evaluations in all courses except for one, where she received a 4.9.
"She makes an incredible investment in time to serve students inside and outside her classroom," said Sarah Diem, department chair for the Department of Educational Leadership and Policy Analysis. "She is an inspirational teacher and mentor, and we need more people like her serving our MU students."
Beth Whitaker's full biography