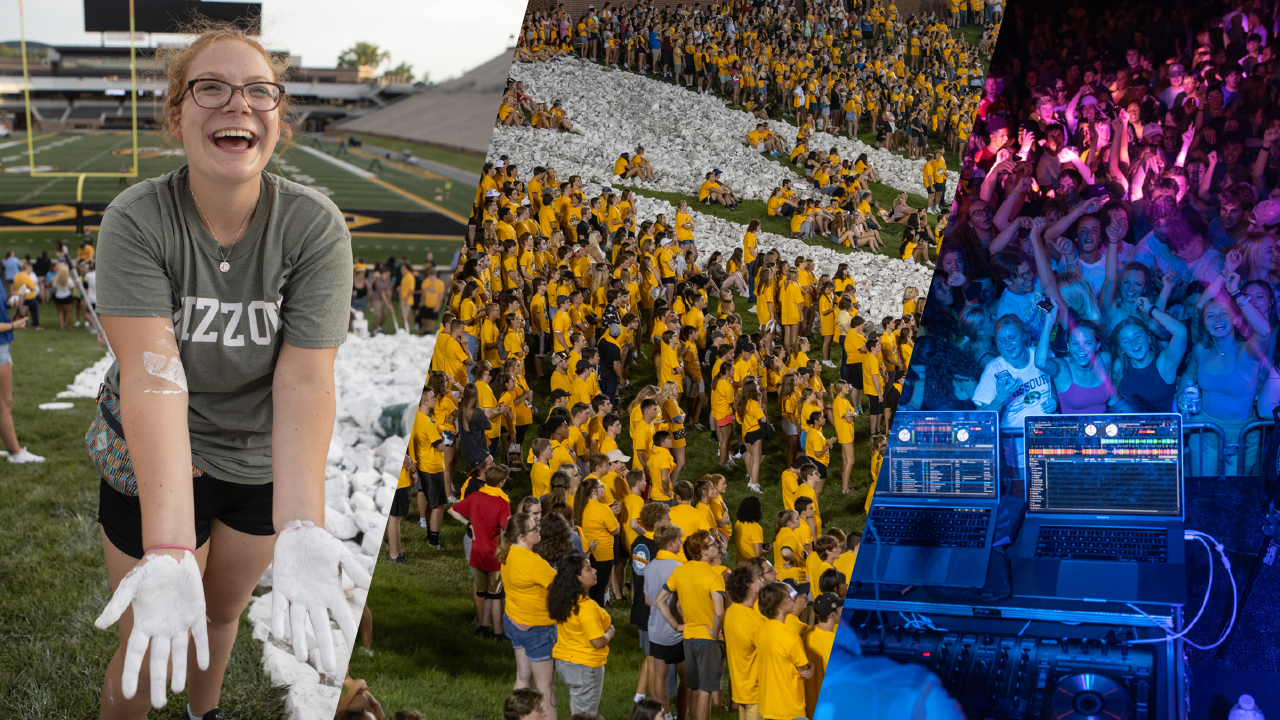 Aug. 15, 2022
Contact: Deidra Ashley, ashleyde@missouri.edu
The University of Missouri is ready. When students return for the new semester, they'll be greeted by manicured grounds, polished interior spaces and a series of traditional — and new — events to kick off the academic year.
Welcome Week (Aug. 17–21) is designed to help new and returning students adjust to campus and find their home at Mizzou.
"Together with our campus partners, we've planned more than 100 fun and informative events over five days, so there's something for everyone," said Kenna Cornelius, assistant director for student engagement in the dean of students office.
Welcome Week has existed for years at Mizzou but never at this comprehensive level. "We wanted to take Welcome Week and turn it into a new marquee event to kick off the academic year," said Bill Stackman, vice chancellor for student affairs and dean of students.
"Welcome Week is for students, of course, but it's also an opportunity for the entire campus and local community to come together and celebrate students' return," Stackman said.
"We want Welcome Week to have as big an impact on the community as Homecoming," he added.
"Two years ago, the pandemic limited what we could do with Welcome Week, so last year we invited returning sophomores to take part," Cornelius said. "They enjoyed it so much that we decided to really promote the events to all students."
"Tiger Walk, Paint the M and other events aren't only for first-year students," Cornelius said. "If you haven't been able to take part before, now's the chance."
More than 30 academic units are hosting open houses or other events for all students. Jim Spain, vice provost for undergraduate studies, said giving students the opportunity to meet faculty early is good for retention.
"Whether they've declared their major or they're still thinking about it, it's important to give students a chance to make personal connections that they can use later on," he said. "You never know who's going to need that extra bit of encouragement that will make all the difference."
Stackman invites the local community to get involved in sponsoring events like the popular Shakespeare's Pizza Party. "Columbia is lucky to have such strong cooperation between 'town and gown,' and I'd love to see even more local businesses and organizations taking part," he said.
Faculty, staff and members of the local community are encouraged to show their support during Welcome Week by wearing the school colors and making themselves available to students.
"Wear black and gold," Cornelius said. "Be looking out for students who could benefit from a little guidance while they settle into their new home at Mizzou."