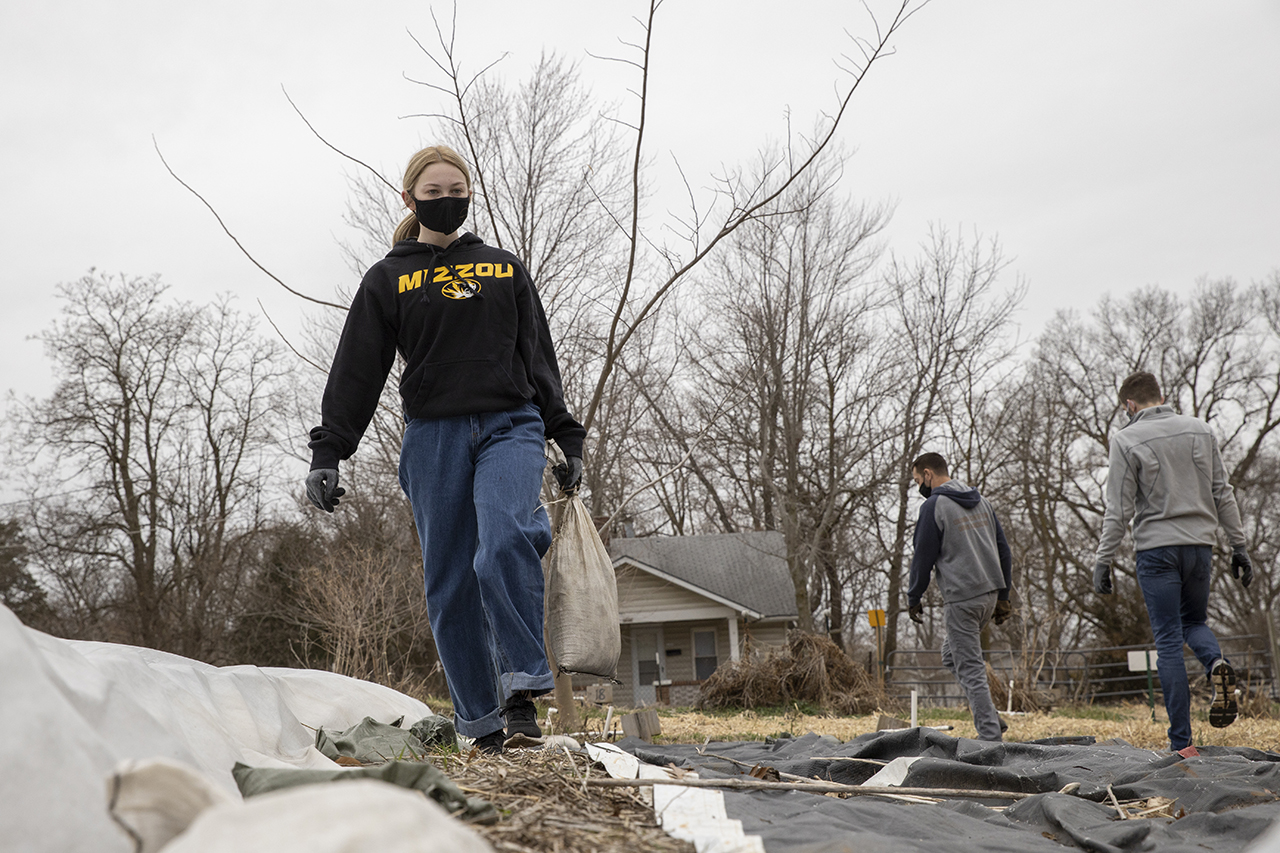 Jan. 14, 2022
Mizzou Alternative Breaks (MAB) provides students at the University of Missouri an opportunity to serve others by foregoing a stereotypical college vacation and, instead, helping those in need. The program has sent Tigers across the country — and to international destinations including the Dominican Republic and Nicaragua — to help communities with important volunteer work.
But the COVID-19 pandemic changed things, keeping students closer to home around Columbia and other Missouri locales.
"In the past year-and-a-half, it's been great to just stay local," said MAB Graduate Assistant Mel Frieders. "It's been great to re-center and have our students get to know Columbia as their base for service before they go out and serve in the big world."
In 2022, however, the program will begin serving neighboring states again with eight weekend trips and three during the annual spring break vacation period. Students can apply via MU Engage Jan. 16 through 30.
"We get to give back to the community that we live in and learn about the community," said participating student Chloe Brewer. "It's just important to give back, even if it's just for a weekend."