May 2, 2022
Contact: Deidra Ashley, ashleyde@missouri.edu
Each semester, thousands of new Tigers commit to the University of Missouri. This fall, we're preparing to welcome students from all over the United States — and the world — to campus in Columbia.
Without further ado, meet some of our newest Tigers and learn why they're excited to come to the Zou.
Want a chance to be featured? DM Mizzou on Instagram with a photo, your name, hometown, major and why you chose Mizzou. Horizontal photos preferred.
Summer Welcome
Learn more about how we're updating Summer Welcome to improve the student experience at newstudent.missouri.edu.
Jenna Naumann
Hometown: Thousand Oaks, California
Major: Animal science
Why I chose Mizzou: Mizzou has this family feel that simply doesn't exist on the West Coast. From the get-go, I recognized how the tours and informational sessions were shifted from the focus being on the college to me, individually, and the copious opportunities that are offered to me. Everyone from staff members to the students were incredibly welcoming and genuinely enthusiastic about their experiences across campus. There is nothing quite like some good Midwest hospitality!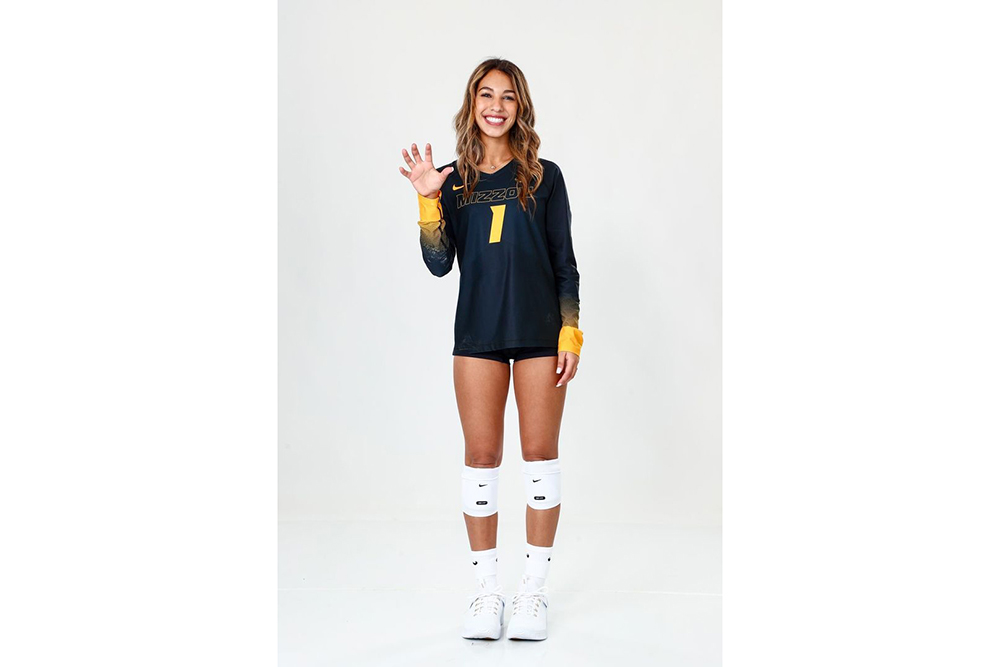 Jasmine Dulan
Hometown: Leawood, Kansas
Major: Business
Why I chose Mizzou: I chose to play volleyball at Mizzou because of the amazing coaching staff and team — they have such a family-like environment that I'm so happy to be a part of. I also love how beautiful the campus is and that it's only two hours from home!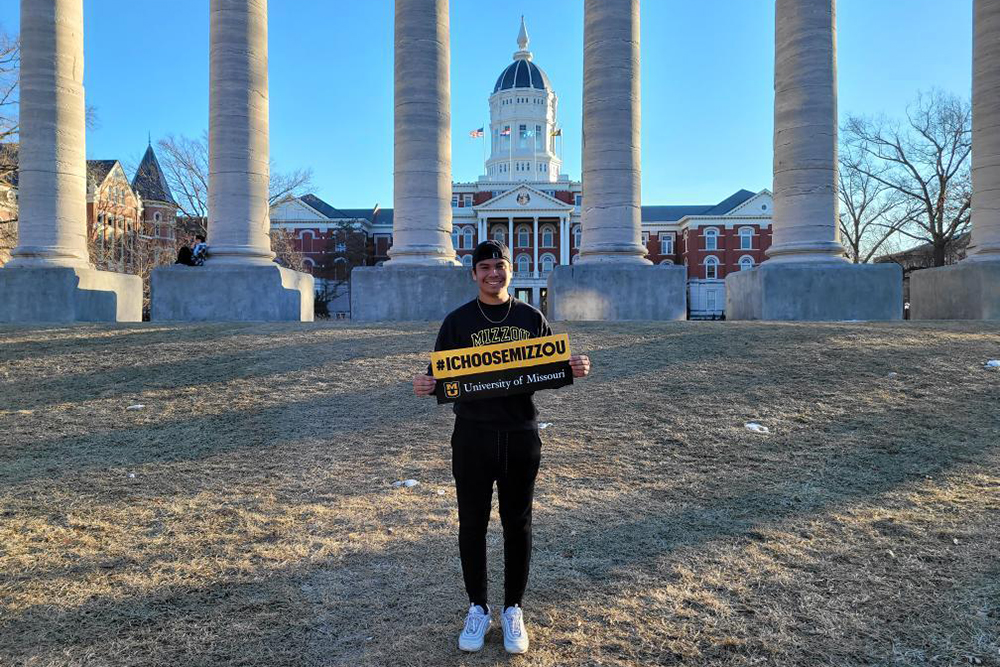 Matt Guzman
Hometown: Austin, Texas
Major: Journalism
Why I chose Mizzou: I have always been a big sports fan. The idea of being the person who gets to talk to athletes and write stories about them and the sport they play is really exciting to me, especially in the SEC. I'm a very outgoing person, so I'm also looking forward to meeting all sorts of new people at a big-time flagship school like Mizzou. Everything I imagined college to be growing up is something I can find and experience at Mizzou. Funny enough, the first sports teams I really loved were any schools that had a tiger as a mascot, so in a way it was meant to be. I'm thrilled to be a part of this Tiger family for the next four years, and I can't wait to get involved with the intramural basketball leagues and the club ultimate frisbee team.
Ally Wagner
Hometown: Linn, Missouri
Major: Business administration
Why I chose Mizzou: I chose Mizzou because many of my family members went to Mizzou. I also heard how amazing the business school is here. I fell in love with this school after my first visit and knew that it felt like home.
Nolan Wilson
Hometown: Southlake, Texas
Major: Computer engineering
Why I chose Mizzou: I am a fourth-generation Tiger. Growing up, I loved going to Mizzou football games with my family. I'm also excited to start my major. I've built five or six computers so far and really want to learn more about the hardware part of the computer.
Sam Caldwell
Hometown: St. Louis, Missouri
Major: Music education
Why I chose Mizzou: I chose Mizzou because, out of all of the colleges I toured, I liked Mizzou the best. The campus is really nice and does not always feel like you're on a college campus — it feels like a small city. I also really liked the music education program.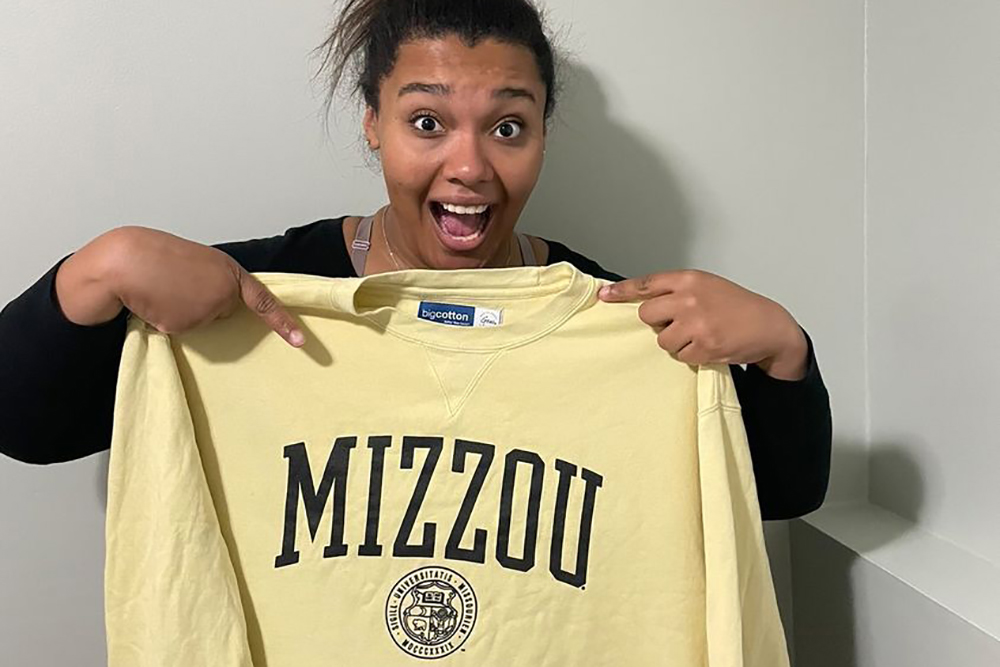 Angel Dominguez
Hometown: Apple Valley, Minnesota
Major: Nursing
Why I chose Mizzou: I chose Mizzou because of everything the campus had to offer. I had never seen a more welcoming community with great academics … and don't even get me started on the Rec Center! Once I stepped on campus, I just knew I chose Mizzou!
Josh Dyer
Hometown: Quincy, Illinois
Major: Biology
Why I chose Mizzou: I decided to visit Mizzou because my parents attended, and they both have always had positive things to say about their experience there. When I first set foot on campus, I immediately felt comfortable, and most of all, I chose Mizzou because of the people and the atmosphere. The reassurance I received from the counselors who explained how Mizzou would help me through my chosen major and college experience sealed the deal. The staff was very knowledgeable, friendly, and all-around hospitable. Mizzou has it all!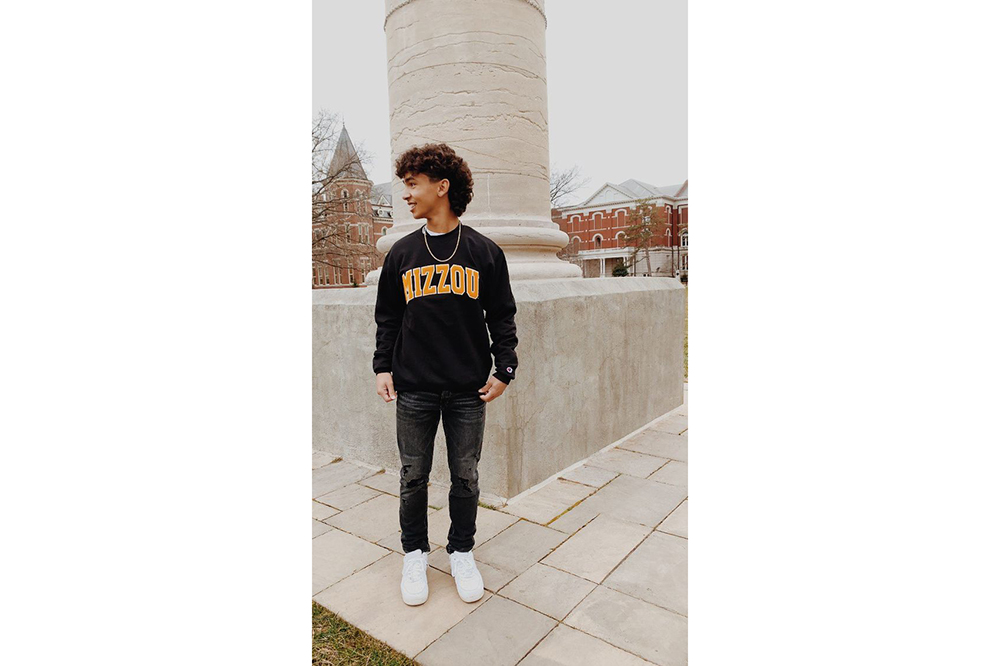 Shaun Kendrick
Hometown: Belleville, Illinois
Major: Computer science
Why I chose Mizzou: I chose Mizzou because of how welcoming the staff and students were when I visited, and because of the opportunities I'll receive attending Mizzou that I wouldn't receive at any other school, such as certain internships and research opportunities. I also want to go somewhere I feel like I fit in, and Mizzou is definitely that place.
Ashi Jose
Hometown: Kansas City, Missouri
Major: Business
Why I chose Mizzou: I chose Mizzou because it felt like home. I love the environment and the city of Columbia, and I'm looking forward to Mizzou Homecoming!