Published on Show Me Mizzou Dec. 16, 2022
Story by Kelsey Allen, BA, BJ '10
Mizzou awarded nearly $4 million to 51 projects that will support student success as part of MizzouForward, a 10-year, $1.5 billion investment strategy to enhance the university's research and education missions. Among the top priorities were investments in new technologies and physical upgrades to support student experiences. Here's a look at 10 projects that highlight the range of MizzouForward's mission. All projects are set to be completed by springtime.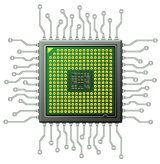 Physics, Astronomy, and Mechanical and Aerospace Engineering
Mechatronics Laboratory Students in the mechanical and aerospace engineering, physics and astronomy departments will design, construct and test their own electrical circuits in a new cross-listed lab course that focuses on modern electronics topics, including analog and digital circuit elements, filters, amplifiers, interfacing with computers, microcontroller circuits, and programming for reading sensors and controlling mechanical systems.
Veterinary Medicine
SynDaver Equine Head Model
Veterinary students can now review basic anatomy and practice task training and surgical procedures on a new synthetic equine head model. This life-like tool replaces the need for using live animals or cadavers, which are difficult to acquire, and offers students critical hands-on experience in a low-stress environment prior to working on a live animal.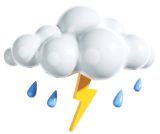 Natural Resources
Weather Analysis and Visualization Lab
Meteorology students can practice forecasting, broadcasting and modeling skills in an upgraded Weather Analysis and Visualization Lab that resembles a professional television weather broadcasting facility. The lab includes new computer systems, a state-of-the-art television weather graphics computer and a green screen where students gain the experience they need to enter weather-related careers.
MU Fire and Rescue Testing Institute
Virtual Reality System
A new virtual reality system will change how the MU Fire and Rescue Training Institute approaches its training program. The use of VR technology increases the variety of scenarios firefighters face during training, allowing faculty to test student decision-making and critical thinking skills and change outcomes.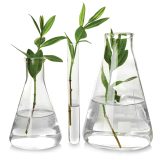 Plant Science & Technology
Biotechnology Lab Equipment
Plant biotechnology is a growing field. The newly formed Division of Plant Science & Technology (formerly the Division of Plant Sciences) strengthens its biotechnology emphasis by offering a new course in plant biotechnology and offering hands-on experiences with advanced biotechnology lab equipment to prepare students for success in this modern plant science workforce.
Architectural Studies
Design and Construction Laboratory
Architecture students can evaluate and test large-scale fabrication and design prototypes in a living laboratory of design and construction. Located on the north side of Stanley Hall, this outdoor space will foster experiential learning across 12 courses in design, digital media, construction management and sustainability and prepare students for international design-build competitions.
Engineering and Information Technology
Spot Enterprise
Engineering and information technology students who are not located in Columbia now have access to an enterprise edition of Spot, a Boston Dynamics robot designed to fully automate sensing and inspection in remote or hazardous environments. The Autonomous Systems Lab already owns one Spot robot. Adding an enterprise robot that allows for remote access enables more students to gain important hands-on experience.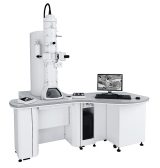 Biological Sciences
Teaching Microscopy Labs
With 24 new high-tech teaching microscopes, biological sciences students can now do what was only conceptual a decade or two ago: view the movement of live cells in real time, labeled with genetically encoded fluorescent proteins that reveal secrets of cellular life. The high-resolution microscopes are fitted with Wi-Fi-enabled cameras so that students can share images in real time with their instructors, classmates and experts and gain real-world experience interpreting what they see.
Political Science
Game-based Learning
Imagine students shuffling into class only to find that they are teamed up inside a virtual escape room to solve an American Government quest through collaborative analysis of clues and artifacts. The political science department is redesigning its general education course to incorporate game-based curriculum, which leverages innovative, experiential and multimodal opportunities for increased student engagement and learning.
Information Science & Learning Technologies
WeMake Lab
The only creative makerspace facility that is open to all students, the WeMake Lab is adding technology to engage students in the maker philosophy and participatory culture and provide learning-by-doing opportunities in computer-aided design, 3D printing and modeling to all students regardless of year, department or major.
To read more articles like this, become a Mizzou Alumni Association member and receive MIZZOU magazine in your mailbox. Click here to join.