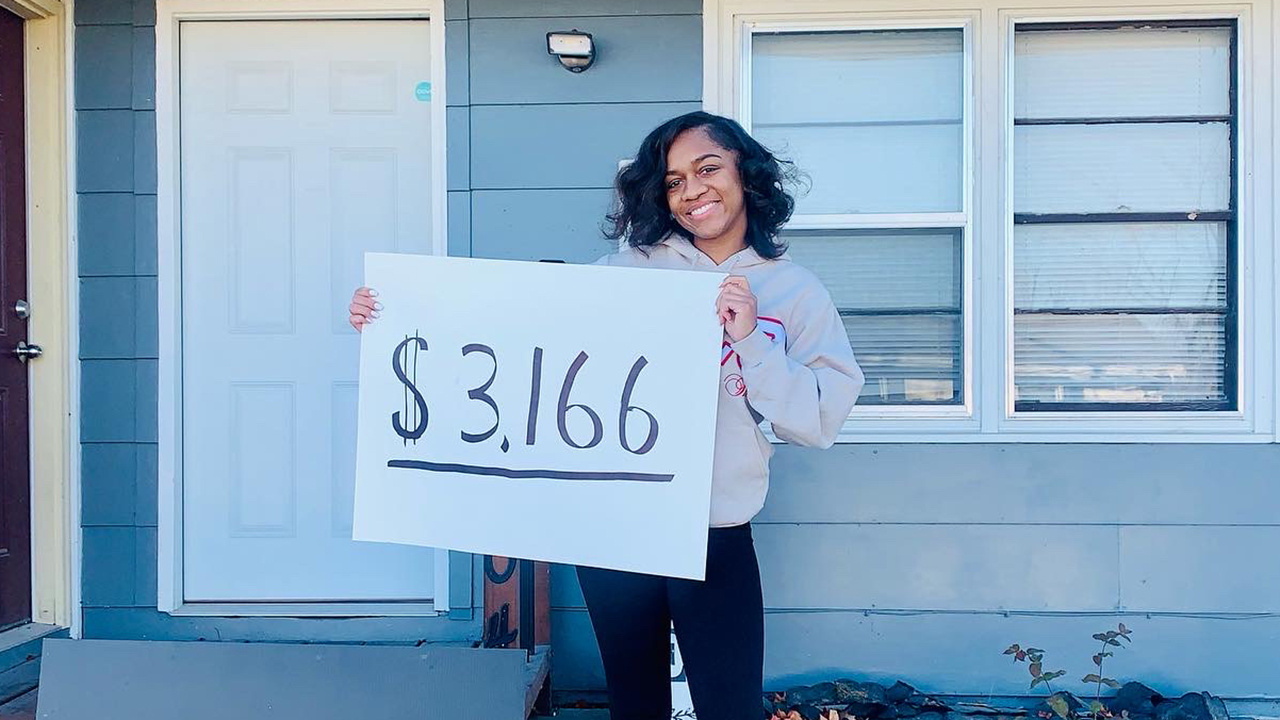 April 7, 2022
Senior Alaina Meekins-Kent's first Homecoming as a student at the University of Missouri was memorable for much more than the fact it was on her 19th birthday.
As the Kansas City, Missouri, native walked through Tiger Plaza on a sun-splashed 72-degree fall afternoon in October 2017, she thought it was strange that her mother hadn't called to wish her a happy birthday yet.
A phone call came from a family member and quickly turned Meekins-Kent's world upside down: Her mother was in a coma at a hospital in Kansas City. Less than a month later, Meekins-Kent's mother passed away.
Help in a time of need
Through this time, Meekins-Kent turned to therapy to help with depression and anxiety. In 2019, she established a partnership with The Heriford House Counseling Center. The Columbia-based center specializes in providing affordable mental health services through mental health providers who have been trained to be work with the diverse individuals and families.
"I decided I really just wanted to make sure that people understood how mental health can really affect every aspect of their life," Meekins-Kent said. "I've witnessed a lot of my friends dealing with anxiety and depression, but did not know what they were dealing with, because those topics are not talked about enough within the Black community. We don't want to deal with them."
Since then, she's raised thousands of dollars to help Black Mizzou students pay for counseling sessions.
"Mental health can break you down to the point where you want to give up," Meekins-Kent said. "But you just have to keep trying. And when you're ready, tell your story, because you never know who your story can help. You never know who needs to hear it at that time."
Meekins-Kent, who will graduate this summer, has plans to one day take the model that she constructed for the fundraiser and expand the scope by making it a nonprofit organization that would cover mental health expenses for Black college students on a national scale.