Published on Show Me Mizzou Dec. 17, 2021
Story by Sara Bondioli, BA, BJ '05
Big ag. Fast-fashion brands. National health care chains. Madison Avenue ad agencies. Corporations with hundreds or thousands of employees dominate these industries, yet Mizzou alumni entrepreneurs are making a splash with their own businesses in these fields. The alumni we profile here are succeeding with up to just 20 people on the payroll.
Mizzou has played a part in launching some of these ventures, particularly with its entrepreneurship programs that encourage students to act on their ideas. Greg Bier, executive director of entrepreneurship programs at the university, uses pitch competitions for seed funding, networking opportunities, and coaching from successful business owners to support students and their ideas for new products and ventures. The Griggs Innovators Nexus in the MU Student Center, which offers retail and incubator spaces for student-run businesses, is a place where students can collaborate and learn firsthand what it takes to run a company. (Take a virtual tour of Nexus at tinyurl.com/mizzounexus.)
Check out five alumni who are taking on the titans.
Ethically made headwear
New York City
While employed in some of her first jobs after college, Jennifer Ouellette, BS HES '94, quickly found the corporate fashion industry distasteful. "I thought it was very dark, a lot of the attitudes, not to mention the way people were treated," she says. Neither did she approve of the prevalence of cheaply made, disposable garments and unsavory workplace practices. "And so I decided I was going to try to do it my own way or not do fashion at all."
So Ouellette started experimenting with new ways to use millinery materials. Because hats weren't particularly popular at the time, she started making headwear that was "more economical and that was easy and fun to wear." She often turned to nature for design inspiration, with lofty and laudable goals: "Let's make things that are irresistible" and create timeless designs that last.
The plan worked. Today, Ouellette employs about 20 people between her studio showroom in New York's garment district and a studio in the Dominican Republic. She ships hats, headbands and other headwear worldwide; works with fashion powerhouses like Vera Wang; and recently sold hats to actor Bill Murray. Other A-list celebrities who've worn her designs include Sarah Jessica Parker, Angelina Jolie and Katy Perry.
Ouellette focuses on ethical and sustainable production, using natural materials and hand or machine sewing instead of glue. She also treats her employees well. "I had a really difficult boss, just like in the movie The Devil Wears Prada, and that really had a profound effect on me. I just vowed to never be a boss like that because I need the people as much as they need me. We're all a team."
Many of Ouellette's employees sew by hand, and the handmade products are her shop's bestsellers. "People enjoy the craftsmanship and the design and the fact they're going to have it for a while." She hopes her company can encourage consumers to consider questions beyond fashion itself: "Think what is the life of this garment and who has handled it? How has it appeared in this store for this amount of dollars, and does it make sense?" Ouellette recognizes that consumers operate within budget constraints, but she is clear on the larger costs. "Most of the time those prices don't make sense. Be mindful of your purchasing power. Your decisions can make an impact."
Brothers in health care
St. Louis
While working for large health care companies, David Factor, BS BA '04, saw how often they force physical therapists to cycle through patients — as many as six every 30 minutes — and take a cookie-cutter approach to treating their problems. "That just doesn't work," he says.
Factor knew patients could heal better and faster, and he wanted to prove it. So he partnered with his brother Matthew Factor, BS ChE '05, to create a physical therapy practice in Webster Groves, Missouri, a suburb of St. Louis.
Factor Physical Therapy uses the latest evidence-based methods and a tailored approach to treat patients with complex health problems who haven't found relief from other therapy or surgeries. "We've had patients the health care system has kind of failed and forgotten about who can then return to a normal life," David says. For instance, a 65-year-old former nurse came to him with neck, back, shoulder and knee pain she'd had for decades. Even after multiple surgeries to alleviate the pain, she was still taking opiates to manage the problem. After three months in treatment with David, she was no longer taking the opiates and had regained full function. Results like those are why he started the practice.
After earning a bachelor's degree in business administration from Mizzou in 2004, David worked as a firefighter and paramedic before graduating with a doctorate in physical therapy from the University of Tennessee. In planning his private practice, he needed someone he trusted as a business partner. Matthew has a doctorate in chemical engineering and materials engineering from Missouri S&T, so he stepped in on the business side, automating its operations and analyzing data on patient outcomes.
Factor Physical Therapy ranked No. 1 for patient outcomes among 3,000 practices nationwide in 2018, just two years after the practice opened, according to medical record software company WebPT, and continues to land near the top of the ranking.
The brothers are especially proud of the new methods David has developed to treat back and neck injuries. Those, along with his customized treatment plan combining manual physical therapy and therapeutic exercise, have allowed athletes and workers to return to their livelihoods more quickly. He believes collaboration among medical professionals is also key to achieving the safest and best results physically, psychologically and financially.
The brothers hope to publish clinical data on results from their practice as a way of improving industry standards, David says. "Spine injuries are a health crisis in our country and across the world, and we really need all health care providers to be on the same page in order to make the best decisions for our patients."
A handwriting powerhouse
Chicago
In high school, Karen Spears, BA '17, used her reputation as the girl with beautiful handwriting to create inspirational quotes and doodles that her classmates and teachers took note of and eventually started purchasing. That first dabble in entrepreneurship grew as Spears sold hand-painted quotations via Instagram and Etsy. "Initially, I did not know that lettering or handwriting could be my life's work," she says. "It was just me really trusting my gut and doing what I loved and leading with passion when it came to lettering."
As a Mizzou undergraduate, Spears placed her work in Quirks Consignment Store, a retail space in the MU Student Center where student makers sold their work. When her pieces were selling out as quickly as she could make them, she looked for ways to become more efficient. Instead of hand-painting signs — which sometimes resulted in errors or imperfections that led her to throw out canvases and start over — she learned to digitize her handwriting, allowing her the freedom to focus on design.
"That naturally got me into the graphic design space, and that's where Kareracter was born," Spears says of her company (pronounced like character). She started by creating hand-lettered logos for new businesses. Today, Kareracter is a creative agency in Chicago that builds brands with personality through mind mapping, a visual method of brainstorming. Her clients include the Poetry Foundation; Therapy for Black Girls; CurlMix, a hair product startup featured on Shark Tank; and the Dovetail Project, which provides support for young Black and Hispanic fathers.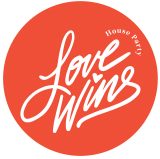 Spears discovered she values owning a company more than relying on a corporation for job security. "Owning your future and your career — I think that's something we give up too easily when we decide to work for someone else," she says. Being her own boss has allowed Spears the freedom to work on projects she is passionate about. For instance, she was among a group of young people who advised the Obama Foundation in its early days in Chicago. She led peer groups to brainstorm solutions for issues facing the city's neighborhoods and attended the foundation's first summit in 2017.
"What was so great about it is I got to meet people from every neighborhood, lead them and really inspire them to make change and become civically engaged," she says. "In retrospect, that opportunity wouldn't have happened if I wasn't an entrepreneur."
Technology to help farmers
Columbia
Growing up on a cattle farm in Clarksburg, Missouri, Libby Martin, BS Ag '18, noticed that farmers' inability to predict when a cow would have trouble birthing a calf cost farms as much as $1,000, which translates to more than $3 billion a year nationwide. While a sophomore studying animal science at Mizzou, she started thinking about ways to predict when these problems would occur so farmers could intervene. Before long, she developed software that could reside in a cow collar along with sensors to track and report the animal's activity and food intake. But it wasn't until she discovered the entrepreneurship programs at Mizzou that Martin considered turning her idea into a startup.
"That's where it all kind of happened," Martin says. She won $15,000 in seed funding for her LLC through Entrepreneur Quest, a program that prepares students to pitch their ideas and compete for funding. As the winner at MU, she competed against finalists from the other University of Missouri System campuses, winning another $15,000 there. With that first influx of money, Martin had the exposure and credibility to bring on more investors. "Those programs at Mizzou also developed me as a person," she says. "I became a lot more comfortable speaking in front of large groups of people, working with other students from areas that weren't animal science and doing professional development."
Now Martin serves as the CEO of Calving Technologies. Despite the prevalence of big companies in technology and agriculture, her team of three people continues developing and testing its software to monitor physiological changes in cows preparing to give birth. Her partners, Paula Hodges and Fardis Najafifard, bring complementary skills in business and engineering. Martin, who is set to graduate from Mizzou's College of Veterinary Medicine in May 2022, realized she could play a role in business as a veterinarian, focusing on how the technology interacts with the animals and their physiology.
In the coming year, Calving Technologies hopes to submit a patent for its software algorithm. The company puts its software in cow collars for field testing but also believes it could work well in ear tags. In the future, she hopes to partner with a hardware company to find the best vehicle so she can deliver the technology to more farms.
"The cool part is using my passion for the ultimate benefit of the company," she says. "That's really where I figured out my stride after starting all of it."
To read more articles like this, become a Mizzou Alumni Association member and receive MIZZOU magazine in your mailbox. Click here to join.