Nov. 11, 2021
Contact: Deidra Ashley, ashleyde@missouri.edu
Memorial Union holds a special meaning for student veterans. After World War I, students and faculty called for a memorial to the University of Missouri's fallen service members. The Memorial Union Tower was completed in 1926 and features the names of Mizzou students who lost their lives since World War I. Shortly after the tower's completion, seniors initiated a commencement exercise placing a wreath on the archway's floor in memory of the fallen Tigers.
Each Veterans Day, the tradition continues by laying a wreath in the archway to remember and honor the brave Missouri men and women serving in the U.S. Armed Forces.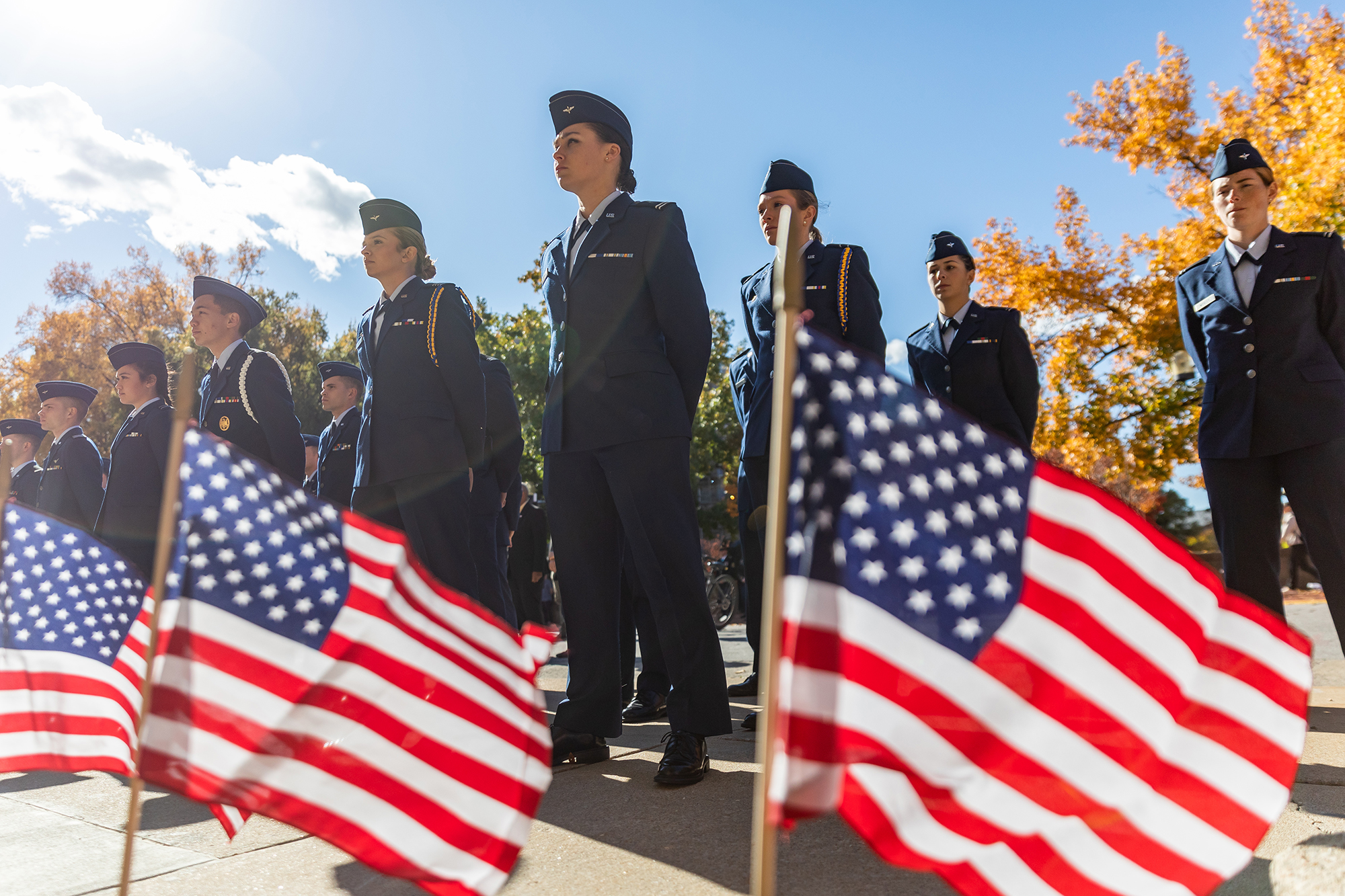 At 11:11 a.m., ROTC cadets and midshipmen participated in a wreath-laying ceremony at the Boone County Courthouse. This event kicked off a 24-hour vigil in honor of the 100th anniversary of the Tomb of the Unknown Soldier.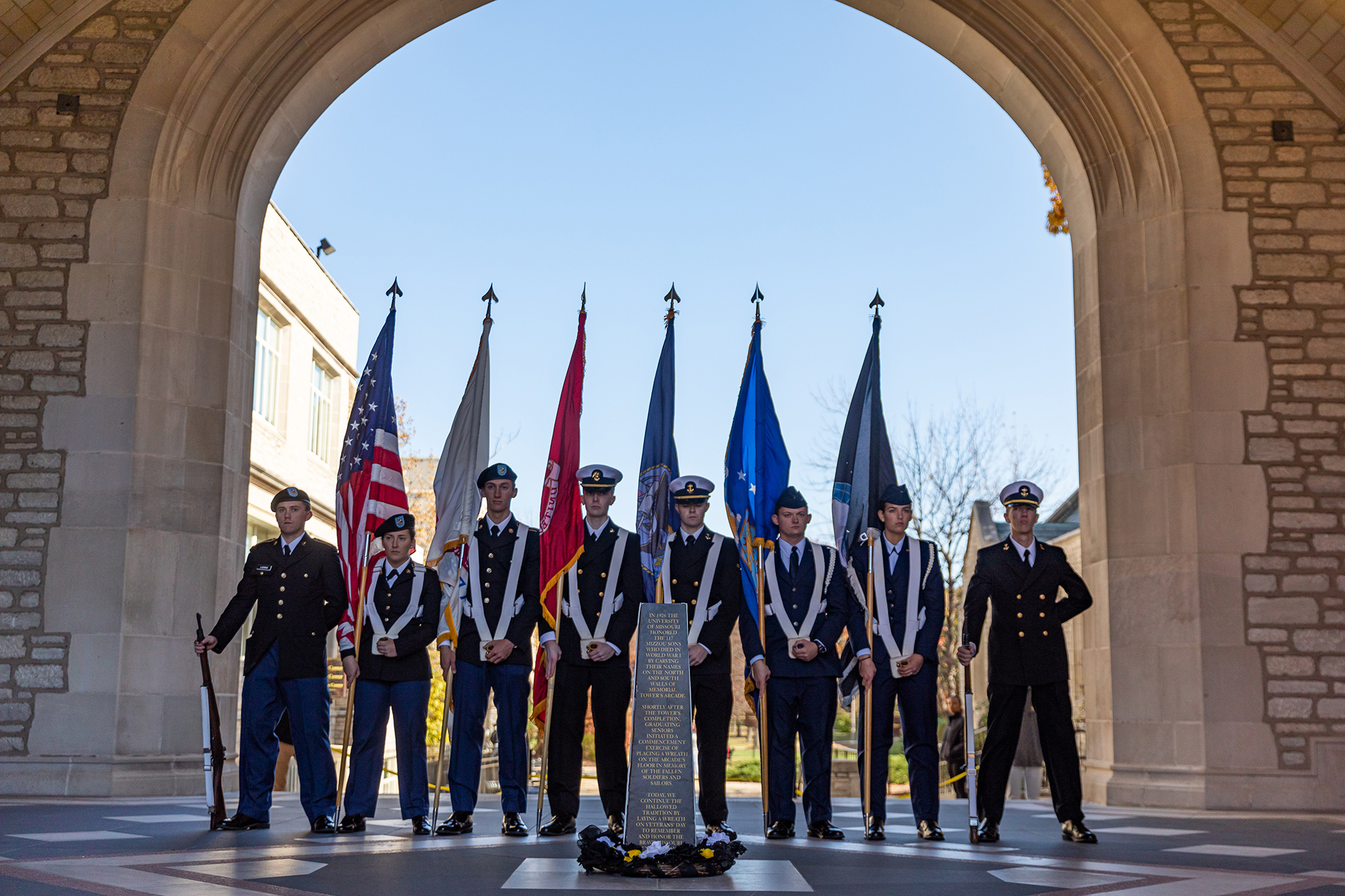 After the morning memorial, the cadets and midshipmen marched from the Boone County Courthouse to Lowry Mall, where a wreath was laid in the archway of Memorial Union.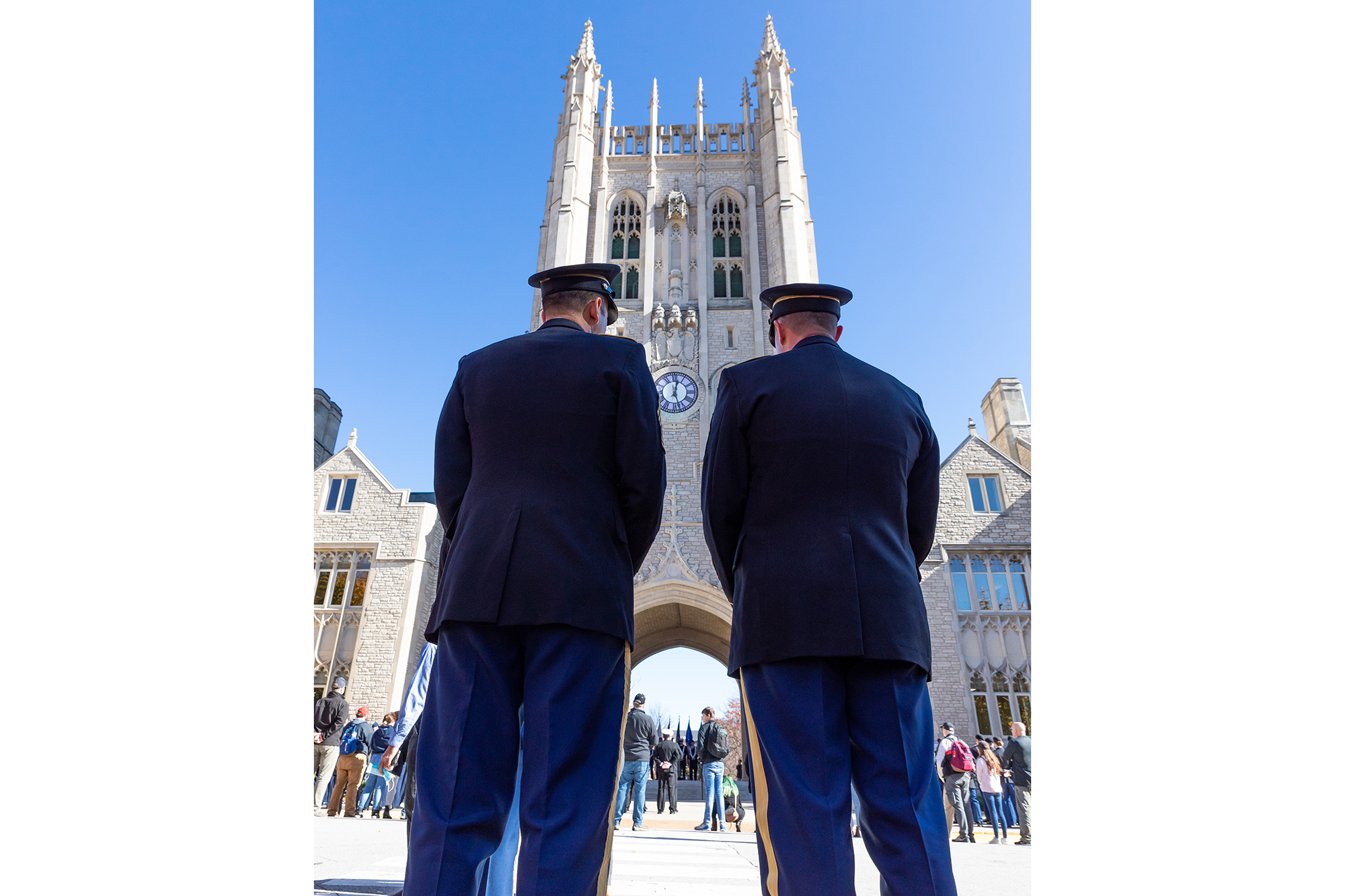 Campus and community members gathered on Lowry Mall at 12:30 p.m. for Mizzou's memorial.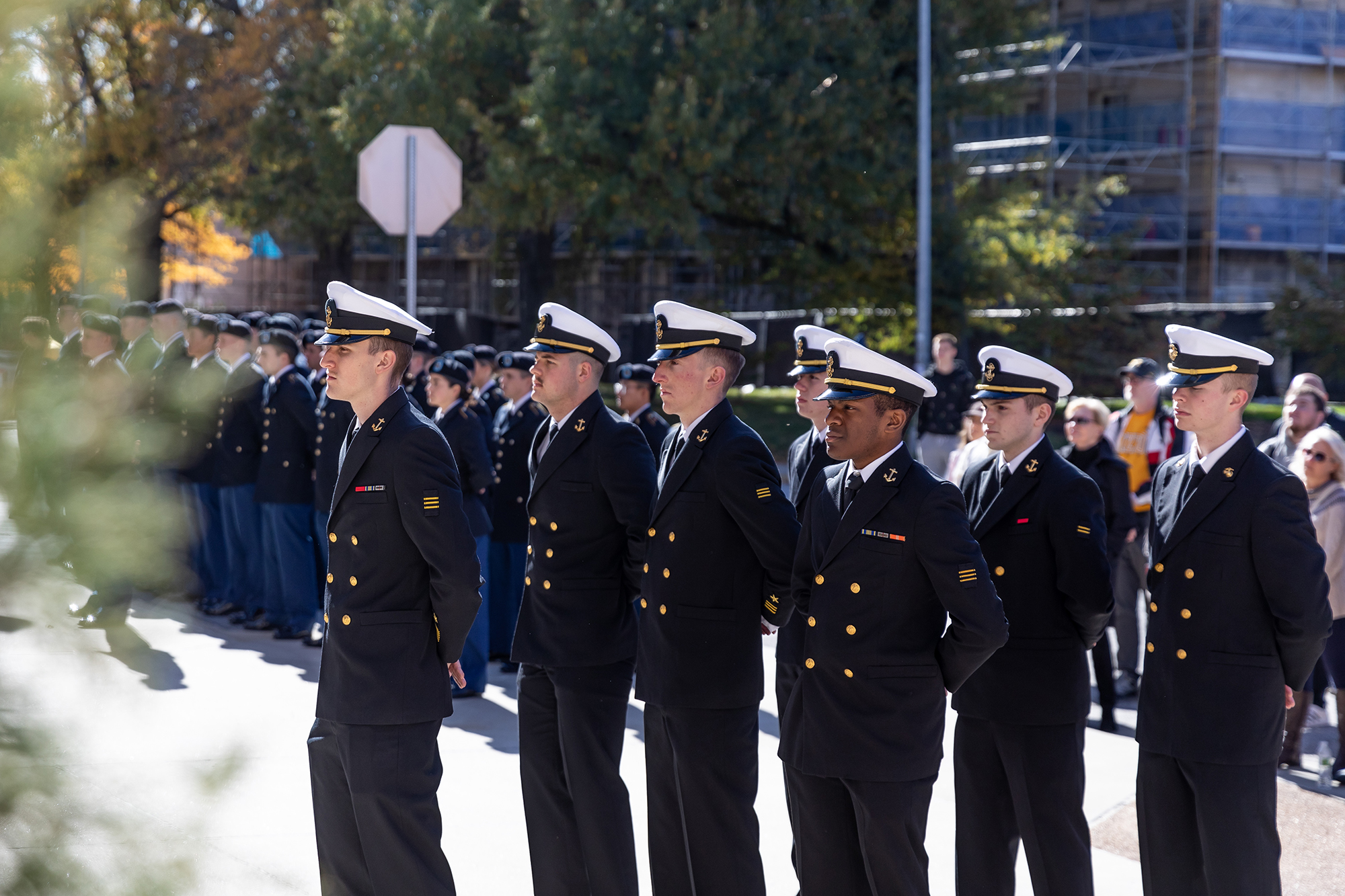 The event was one of many this week organized by the Campus Activities Programming Board, the Mizzou Student Veterans Association, the Student Veterans Resource & Support Center and the Air Force Reserve Officer Training Corps.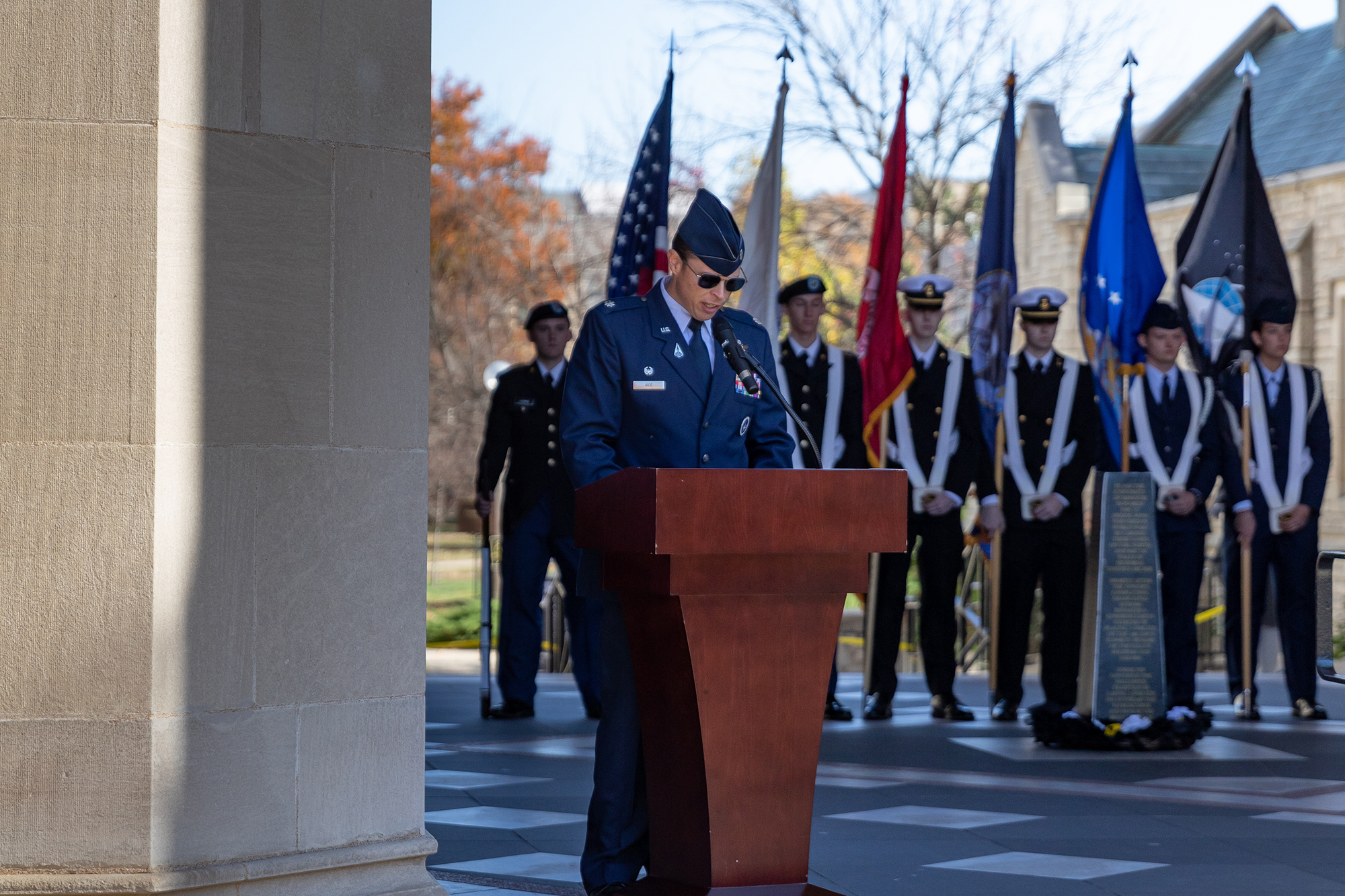 Gregory A. Vice, commander and department chair for the Air Force Detachment 440 Cadre, was the keynote speaker. "For as long as our nation endures, the final act these veterans made will symbolize the very best parts of the American way of life — giving, unselfish and loyal," the fourth-generation serviceman said. "Today, we honor those who laid down their life so others can live."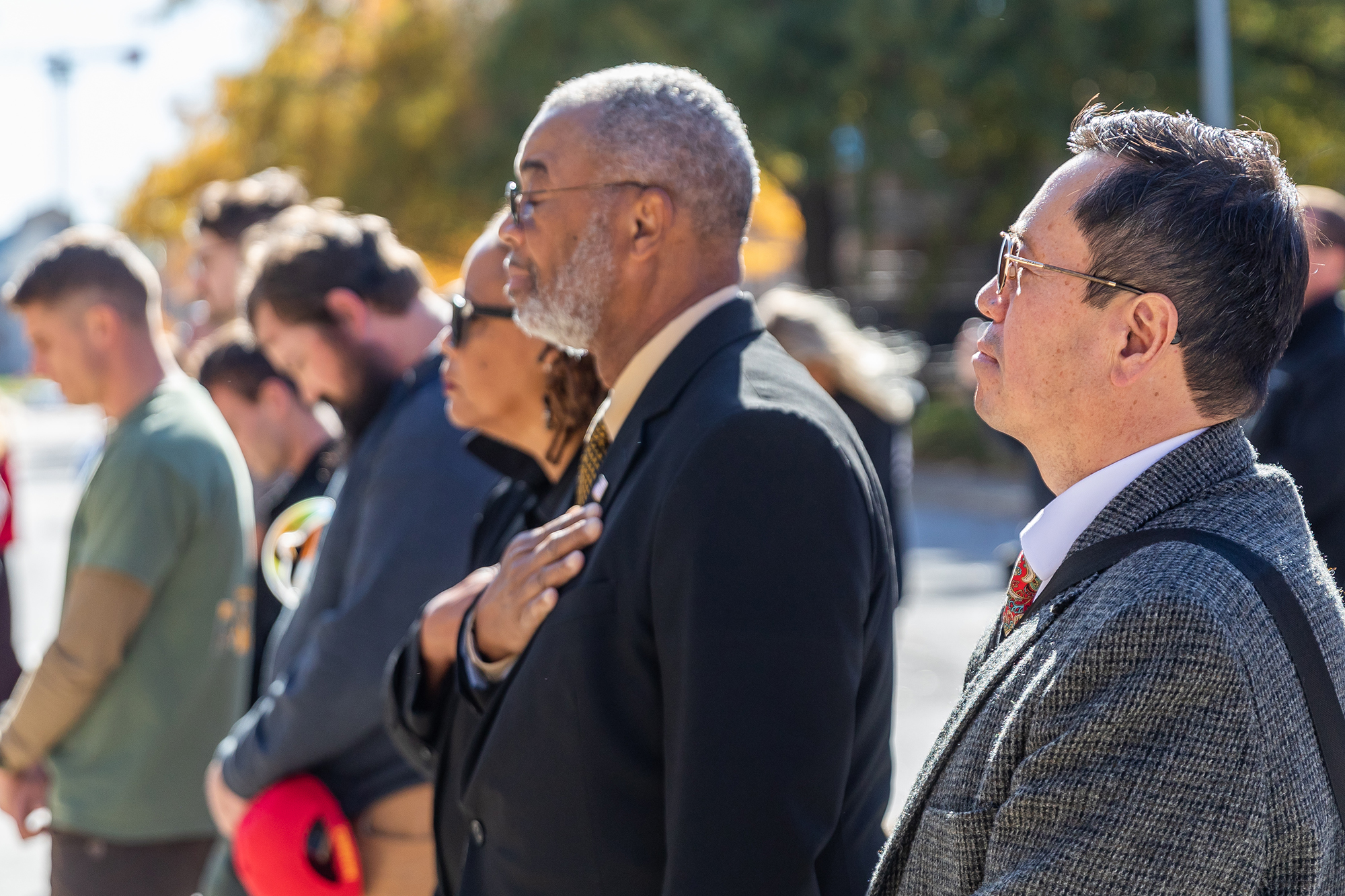 President Choi attended the event to show his support for veterans, service and family members. There are currently more than 400 student veterans at Mizzou.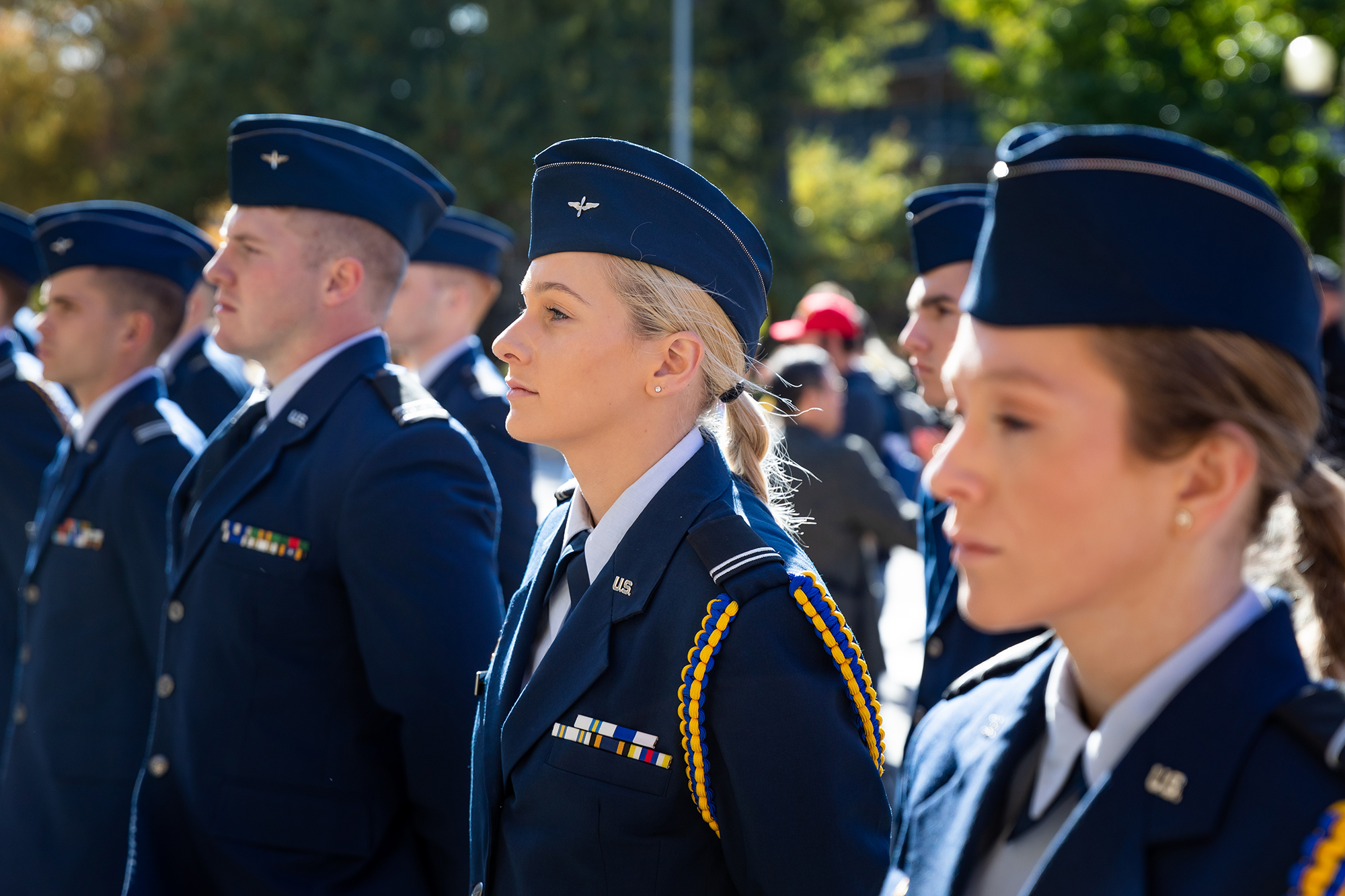 The cadets and midshipmen held ranks as the names of fallen Missouri service members from Operation Iraqi Freedom, Operation Enduring Freedom and Operation Inherent Resolve were read.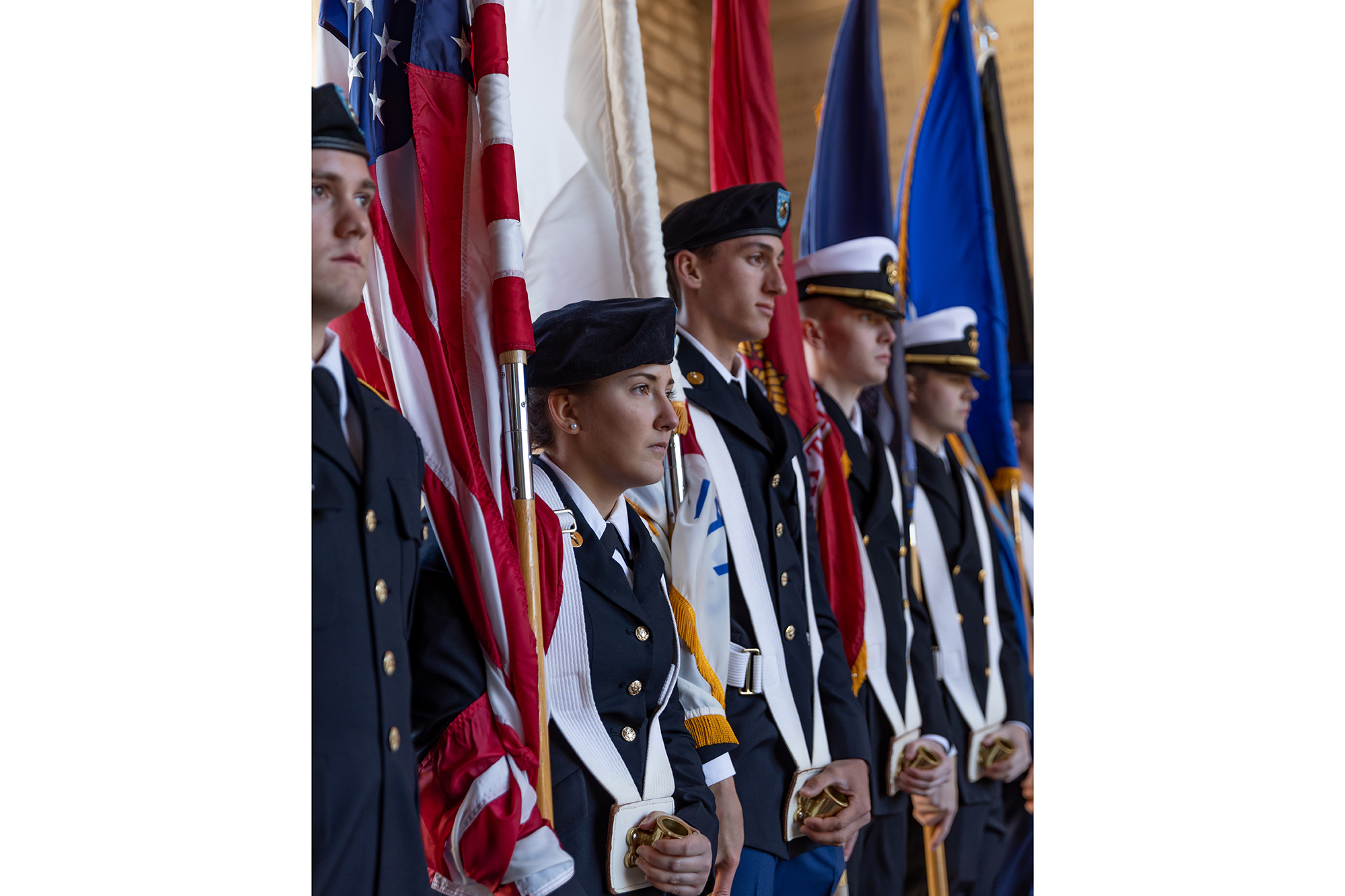 Mizzou is home to more than 1,000 military-connected students. That group includes veterans, service members, ROTC cadets and midshipmen, and military family members.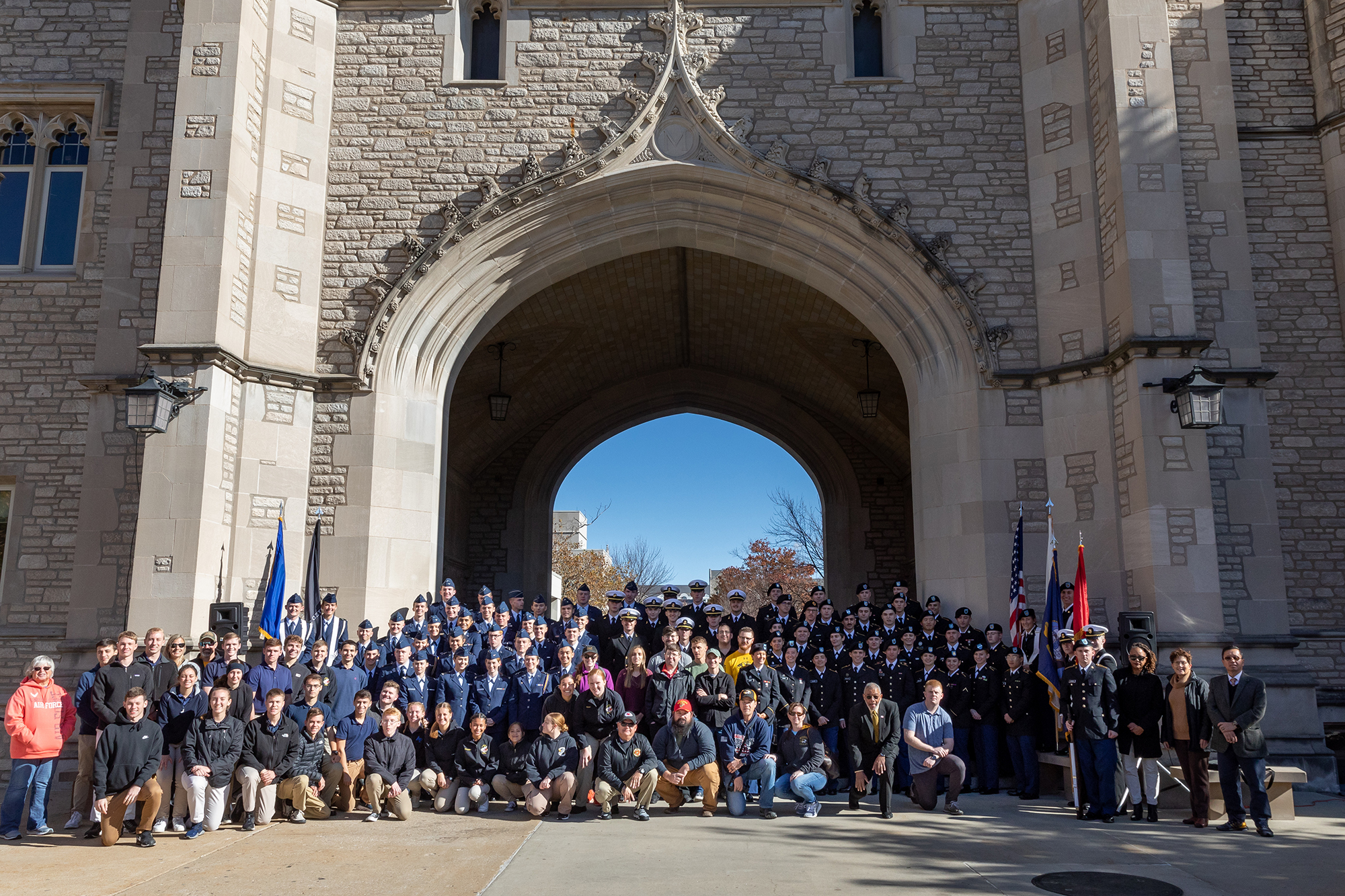 Mizzou is currently ranked the 73rd-most veteran-friendly campus in the country. Many student and faculty veterans attended the event and took a group photo at the end.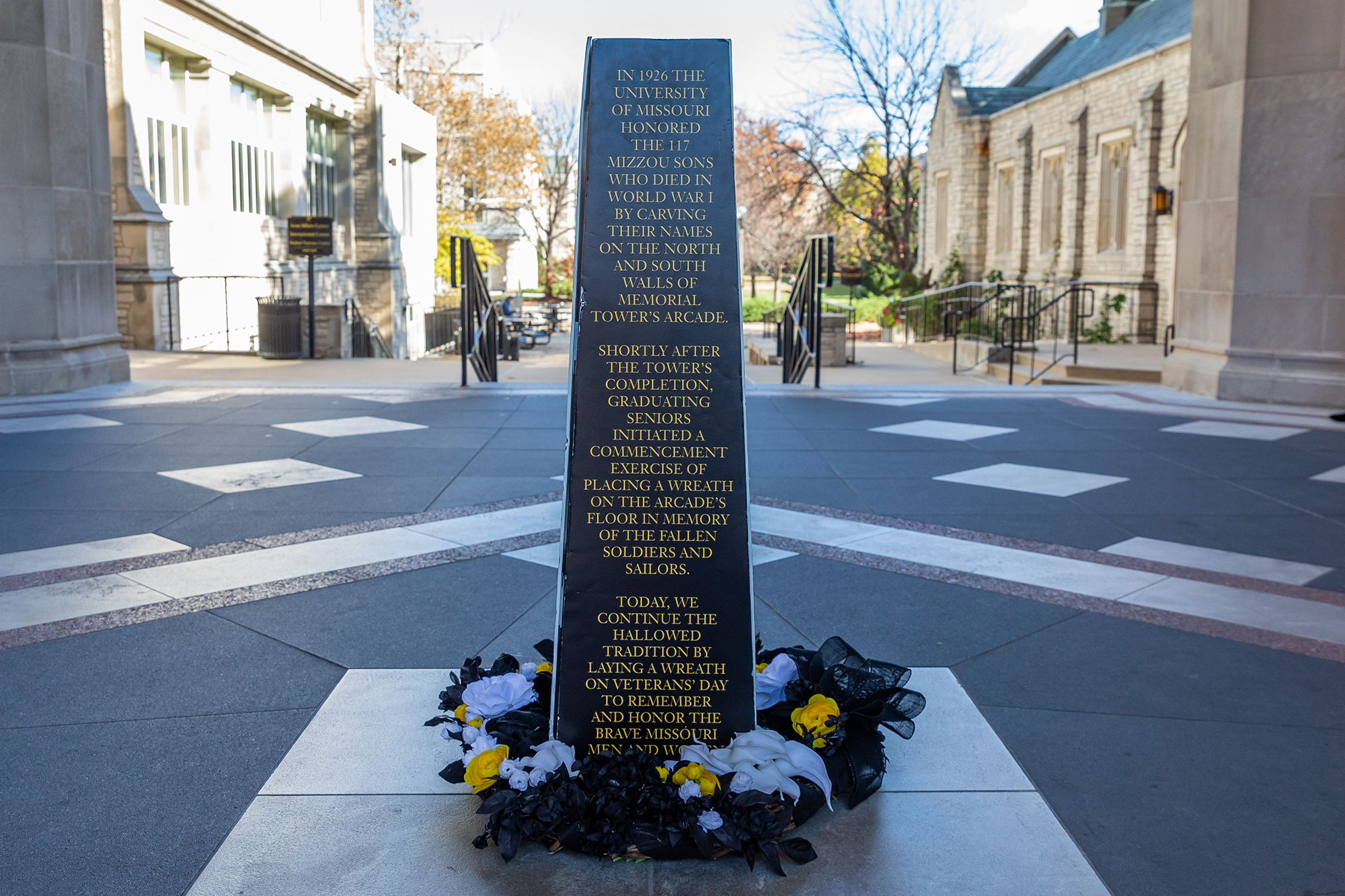 The wreath will remain on display through the rest of the day, weather permitting.