Aug. 18, 2021
Moving to campus can be a stressful time. To help make the transition as smooth as possible, the Division of Student Affairs created a one-stop shop at the MU Student Center. Here, new Tigers can take care of everything from setting up their computer to connecting with financial aid — all while meeting new Mizzou staff along the way.
A Tiger Tech employee helps a new student set up their laptop. "Tiger Tech helps students get their technology ready for the semester at the Fall Tech Stop. This allows our students to walk into the classroom prepared, with less stress and ready to learn." – Jess Findlay, manager of the Tiger Tech walk-up support desk
The one-stop shop provided a centralized location for students to learn about campus.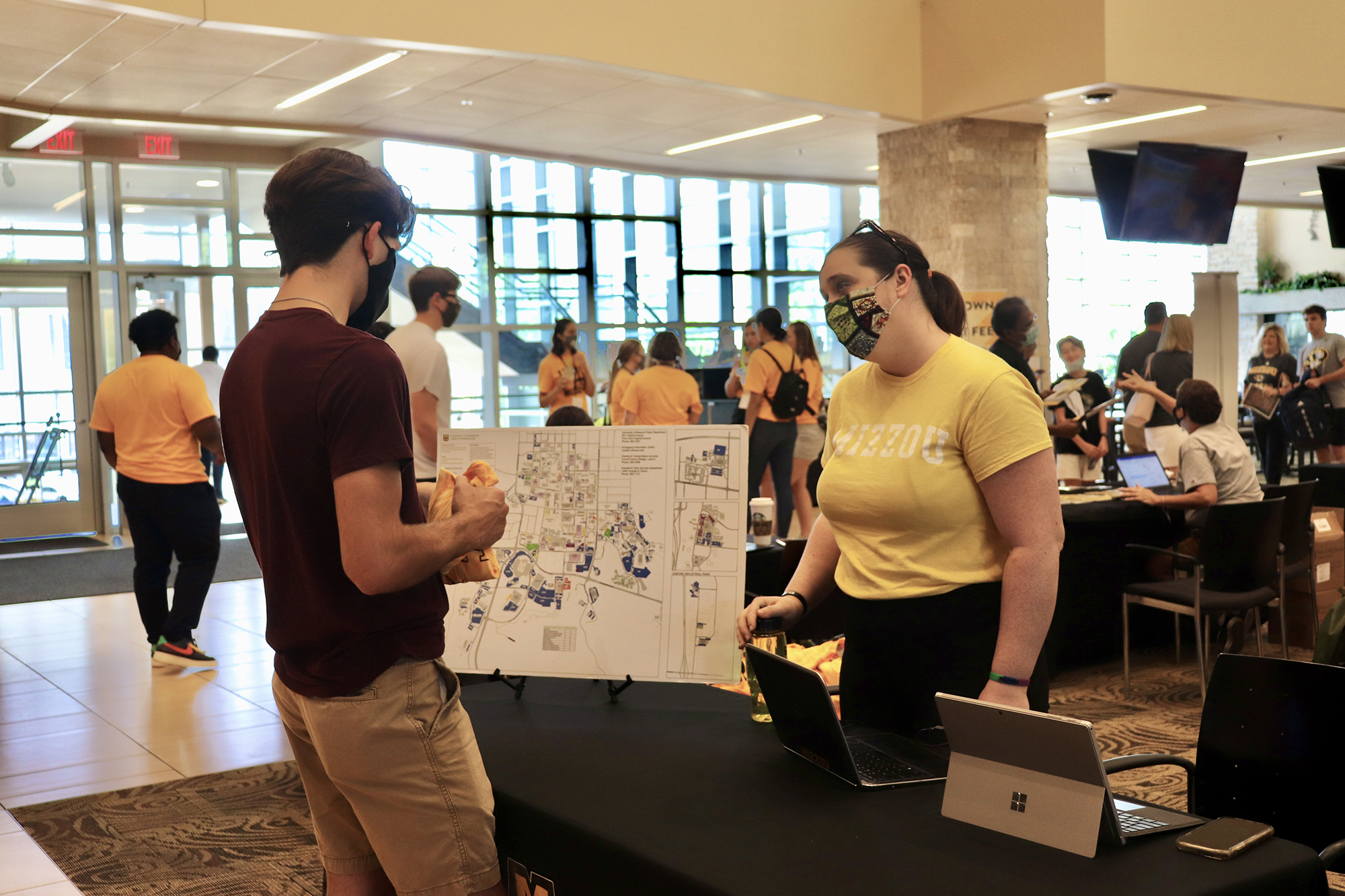 Mitchell Werner, a junior civil engineering transfer student talks with a representative from MU Parking. "It was very helpful having people to talk to and ask questions," Werner said. "I highly recommend coming here and getting help."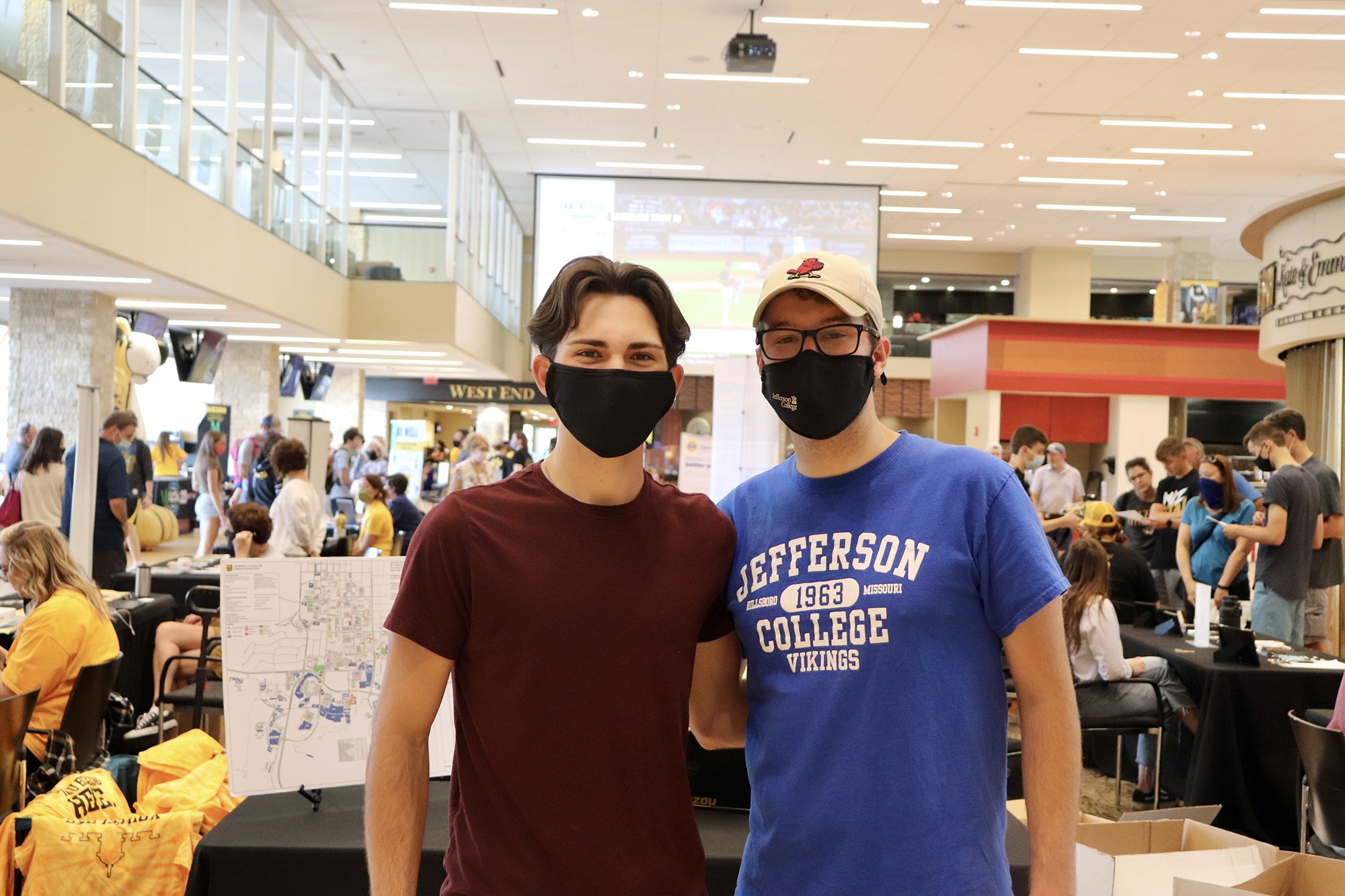 Roommates Mitchell Werner and Connor Harris are both transfer students starting their junior year at Mizzou. Harris said his experience is already off to a great start: "Everyone here has made becoming a first-year student very easy and comfortable."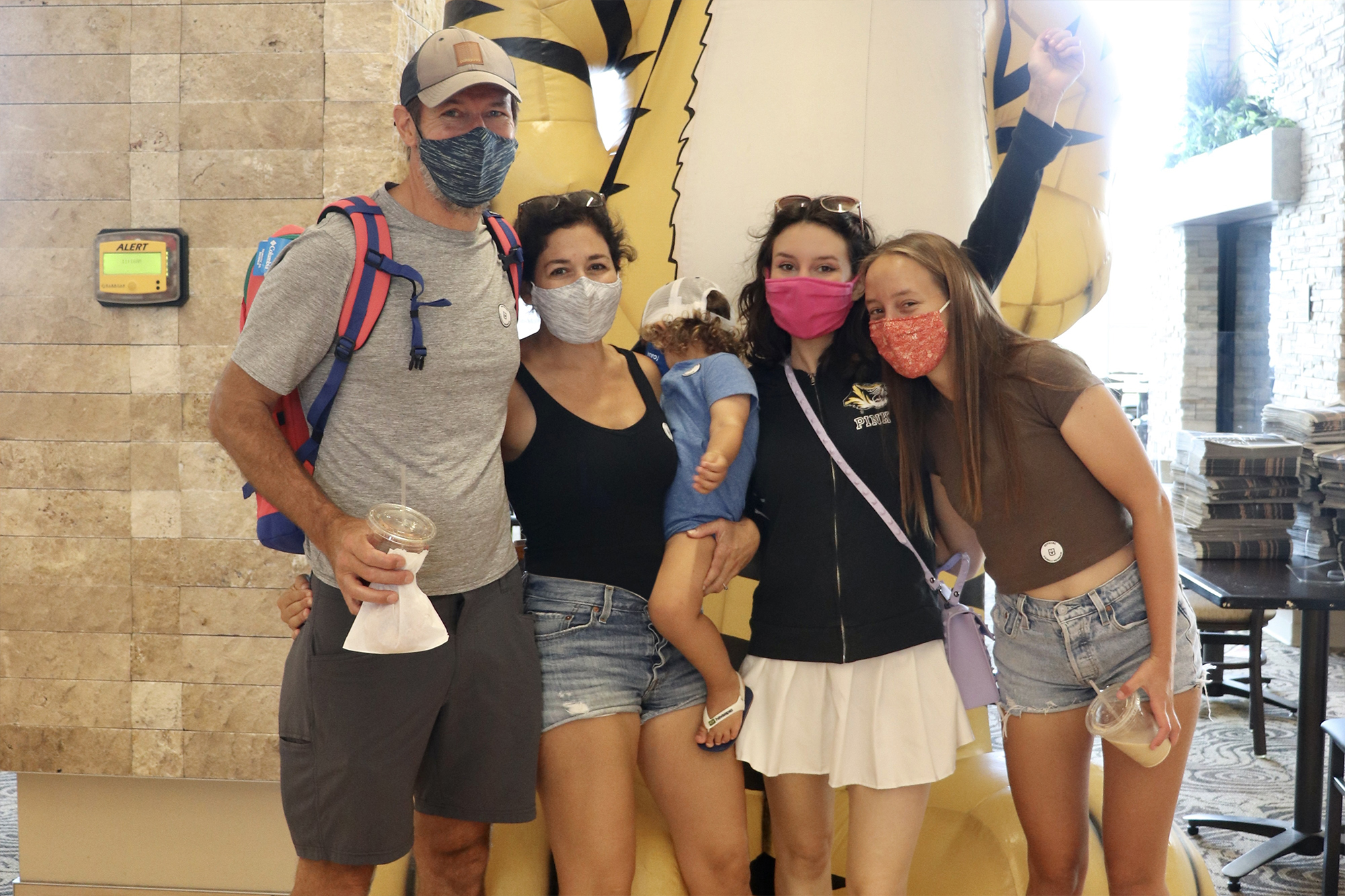 Peppy Pitman (second from right), a freshman anthropology student, took a break from arranging her dorm room to visit the one-stop shop with her family. "I am so excited!" she said.
Kiara Brown, a freshman hospitality management student from Washington, D.C., attended the shop with her mother. "I'm so excited and nervous to start my new journey at Mizzou — 16 hours away from home," she said.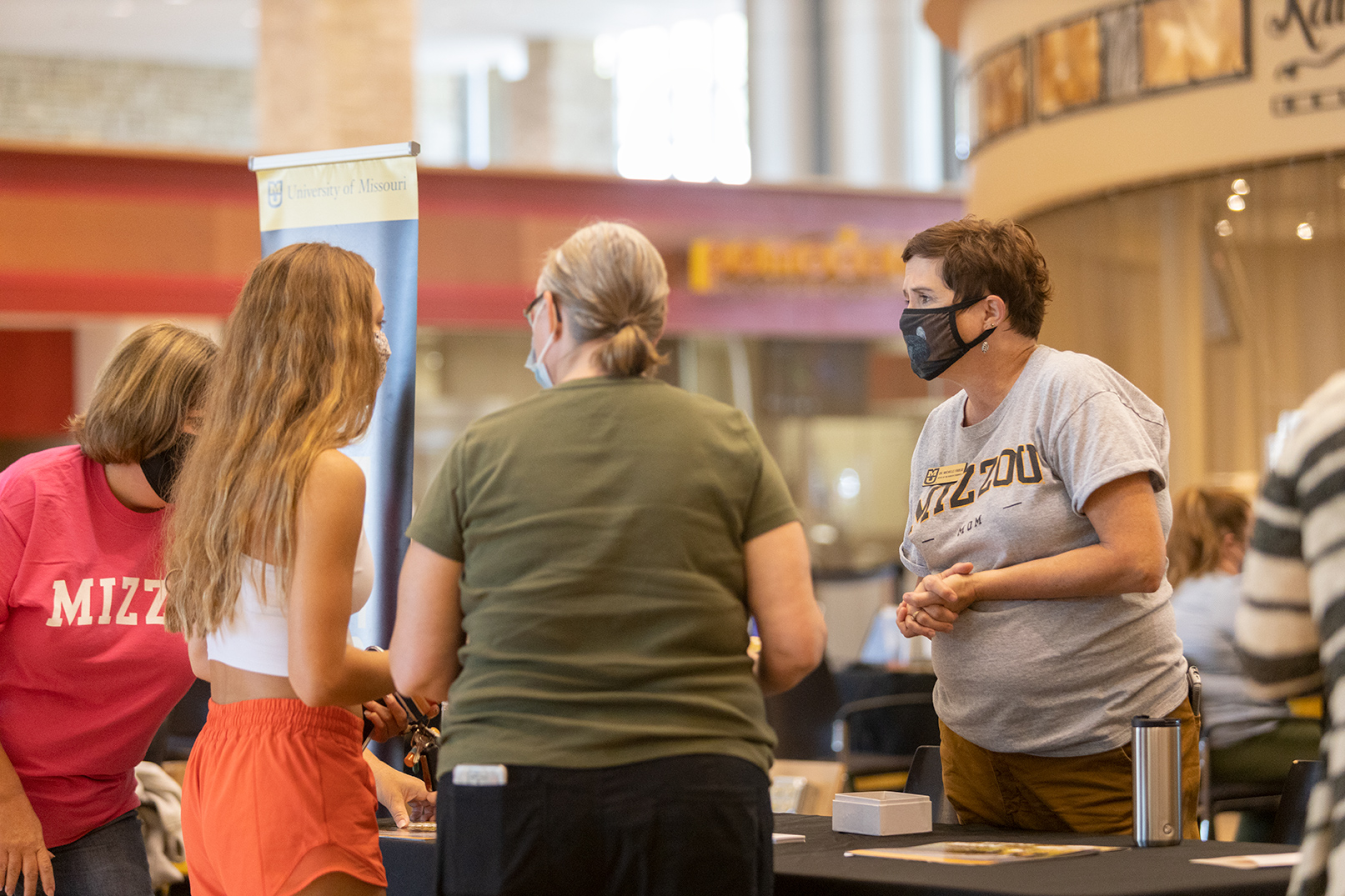 Michelle Froese, associate dean of students, speaks with a new Mizzou family. "We love welcoming new students and their families to campus," she said. "We want to make move-in as easy and as fun as possible. We created the one-stop shop this year to help students and families take care of all those last-minute details."
Final call: Stop by the one-stop shop
The one-stop shop will be open from 9 a.m. to 5 p.m. Thursday, Aug. 19.