Aug. 23, 2021
Resident advisors (RAs) from the values residence halls were on hand to welcome new Tigers to the ZOU. They helped with everything from unloading to directing traffic to keeping students and families hydrated and more.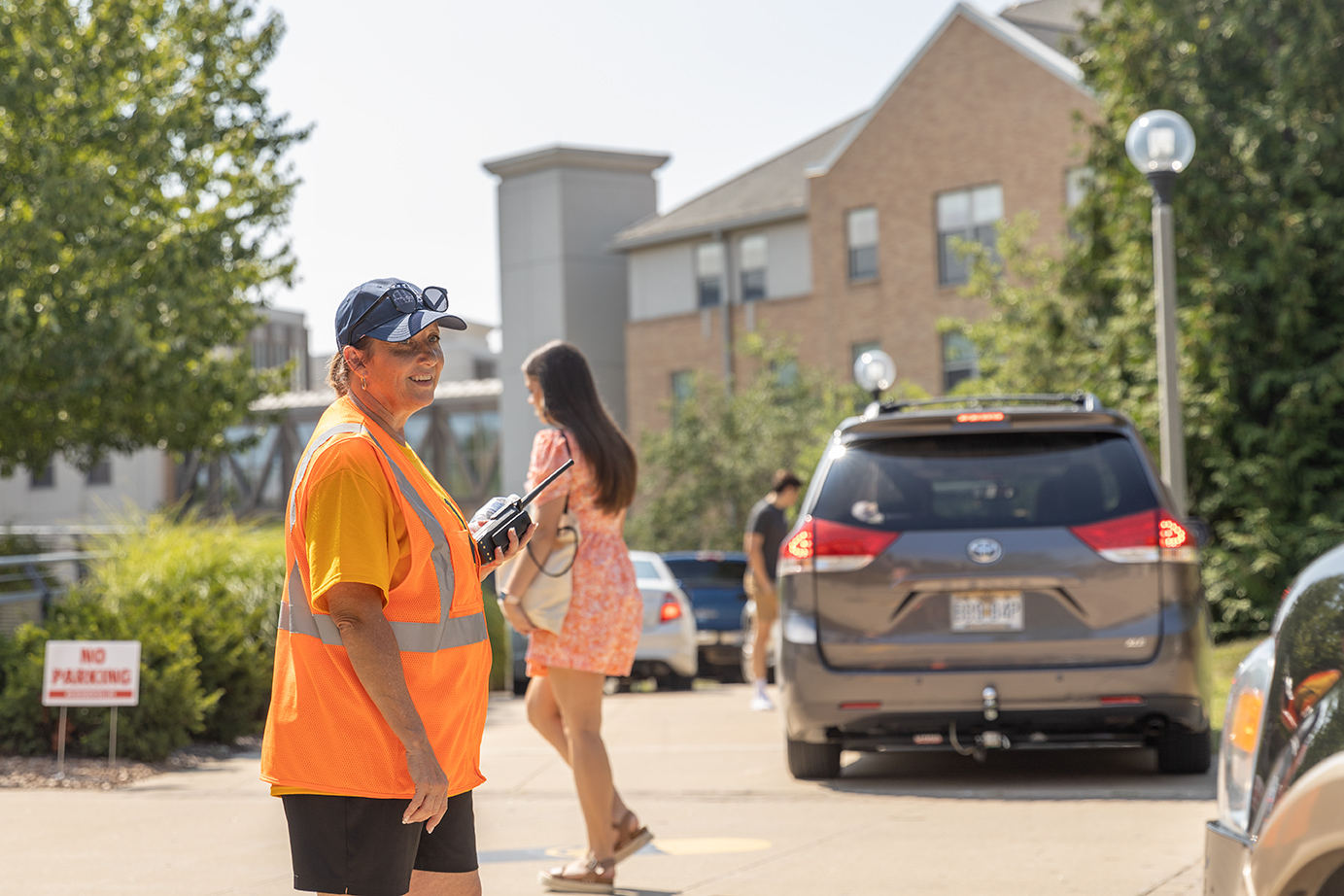 Kim Humphrey, vice provost for enrollment management and strategic development, was part of a team directing traffic near the residence halls. This year, nearly 600 campus and community volunteers gave their time to help new students settle in.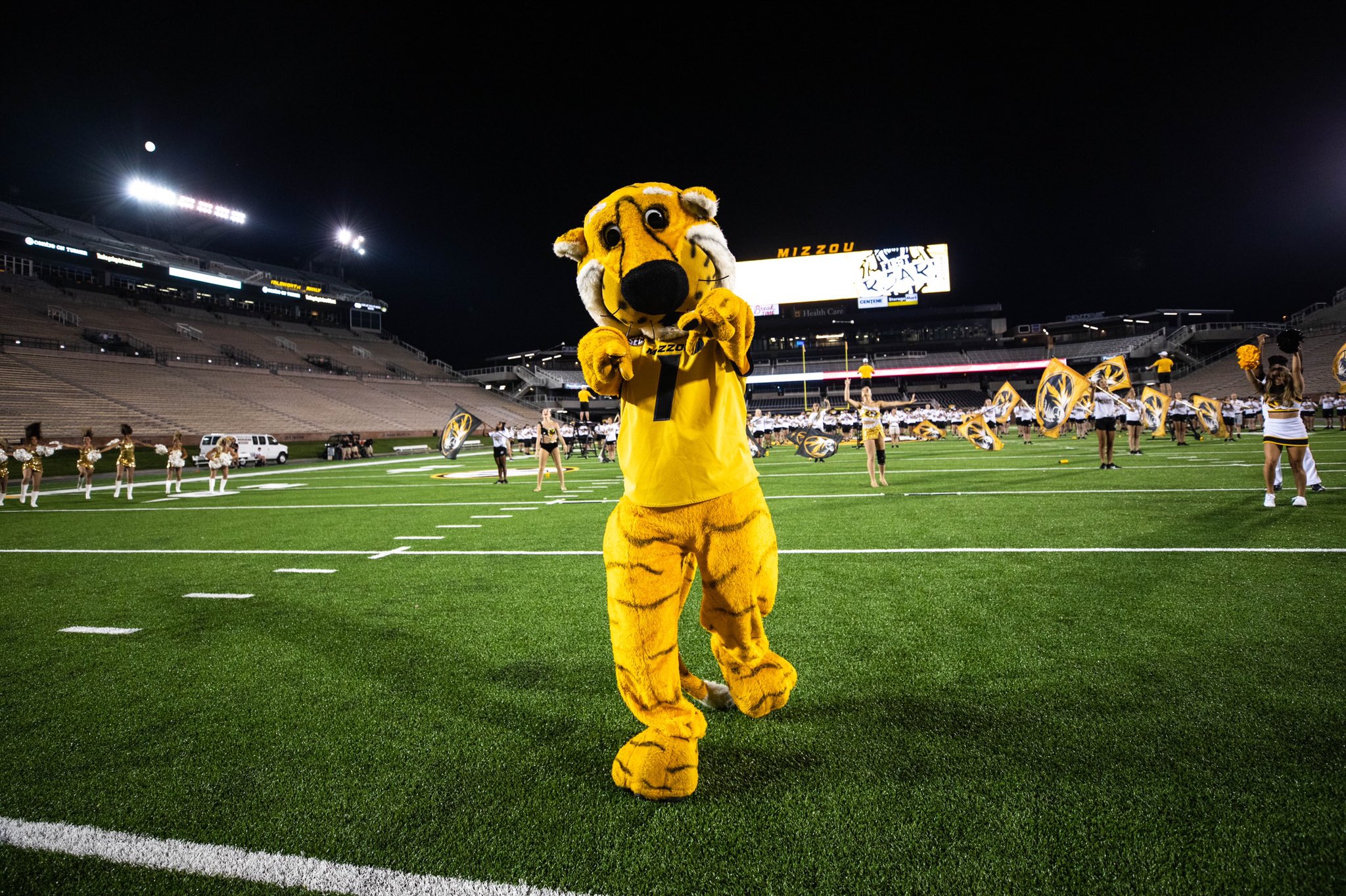 Students roared into their Mizzou career at Welcome Week's kickoff event, First Roar. Truman the Tiger, President Mun Choi, athletics coaches, members of the Missouri Students Association and others helped teach new students Mizzou traditions and chants.
Freshmen also got the chance to help paint the Rock M at Faurot Field. The tradition dates back to 1927 when students used leftover rocks from the building of Memorial Stadium, which opened a year earlier, to form the iconic landmark in the north end zone.
At 90 feet wide and 95 feet high, the M requires hundreds of gallons of white paint to fully cover it.
In addition to painting the Rock M, students also had the chance to decorate their own rock as a souvenir.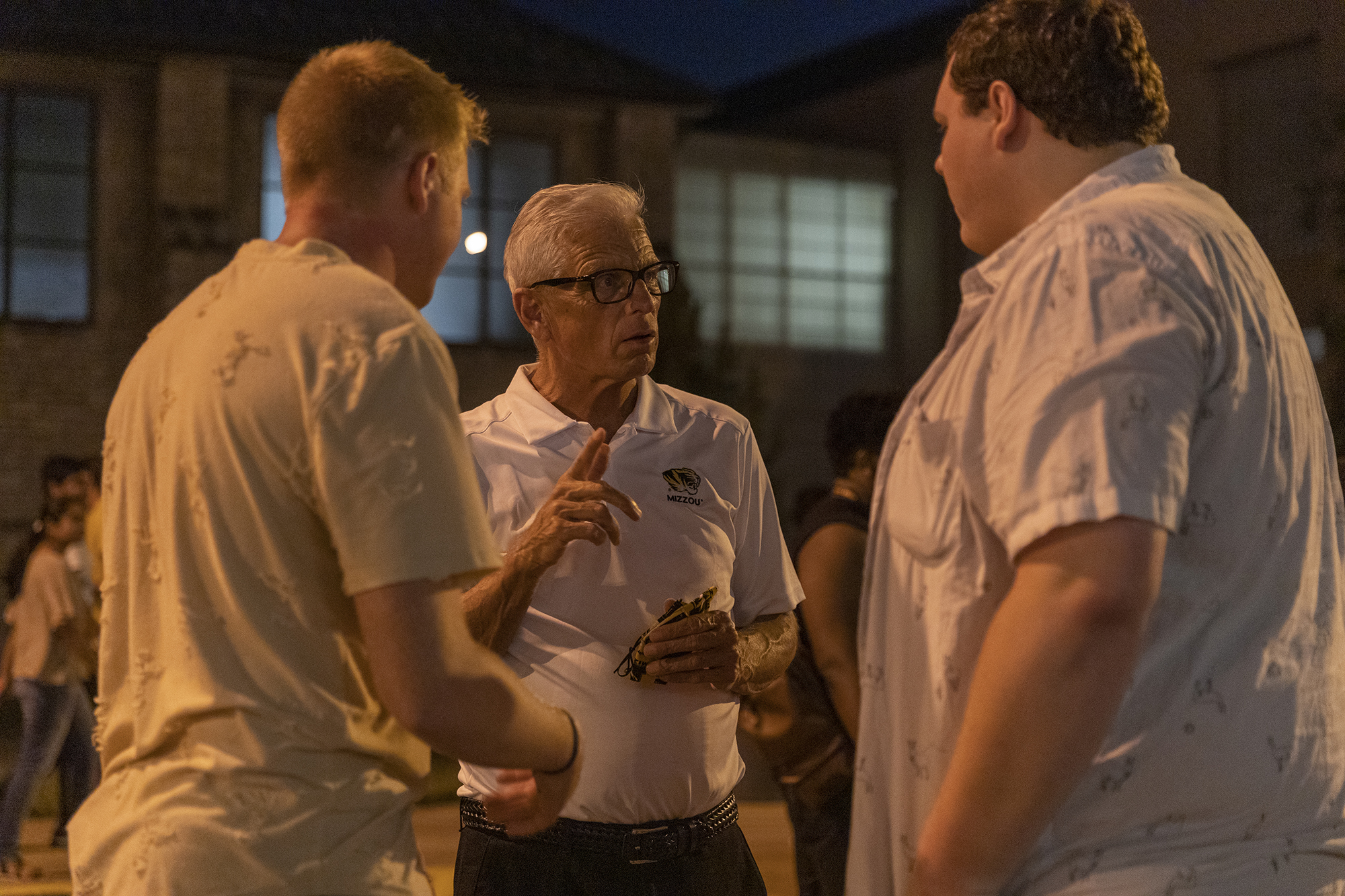 Vice Chancellor for Student Affairs Bill Stackman (center) talked with students at the Midnight BBQ. Stackman reminded students that his door is always open to them and their families.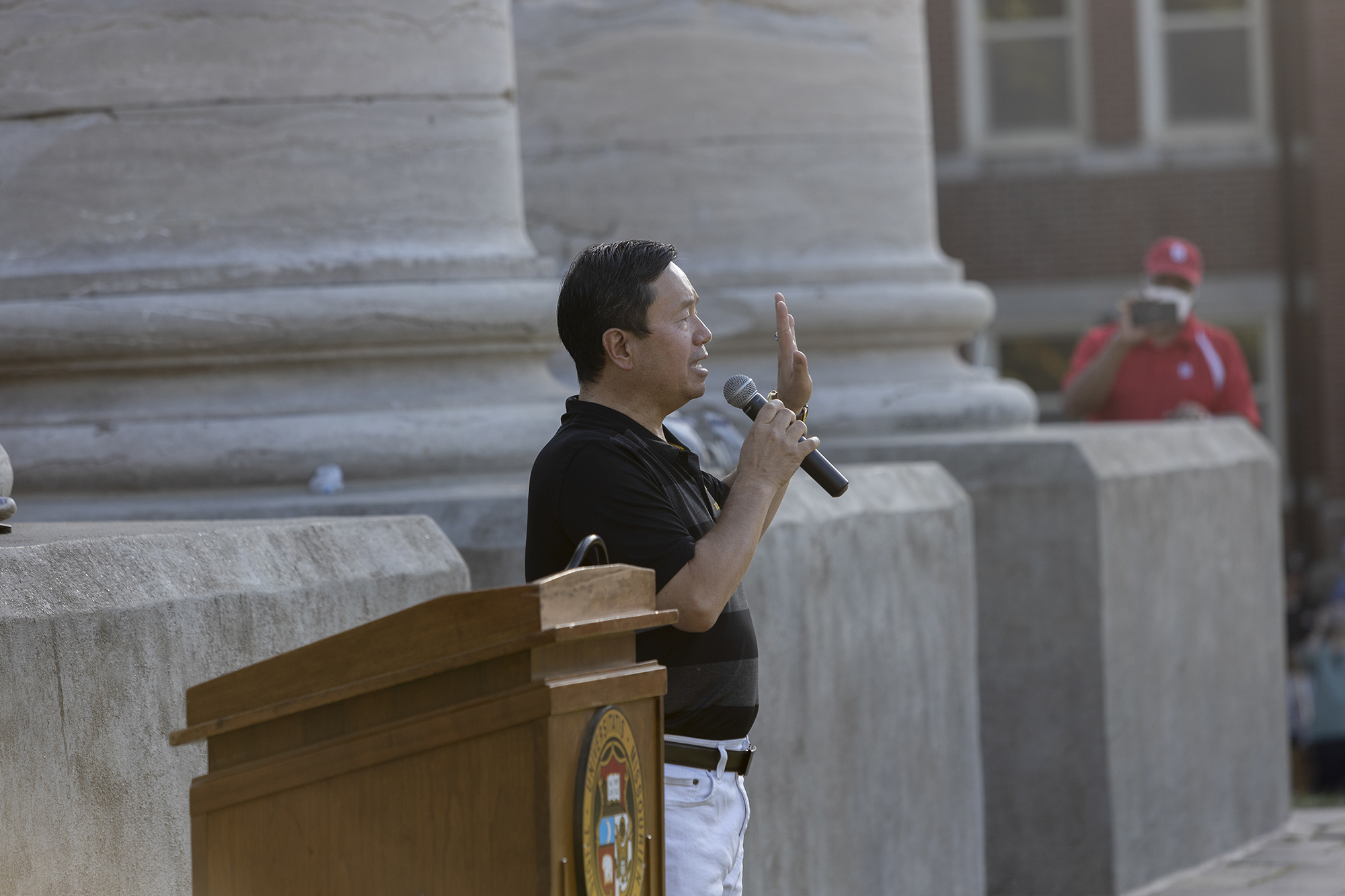 Welcome Week concluded with Tiger Walk — a walk (or run) through the Columns toward Jesse Hall to symbolize new students' entrance to the university. President Mun Choi welcomed the new students before they took off toward Jesse.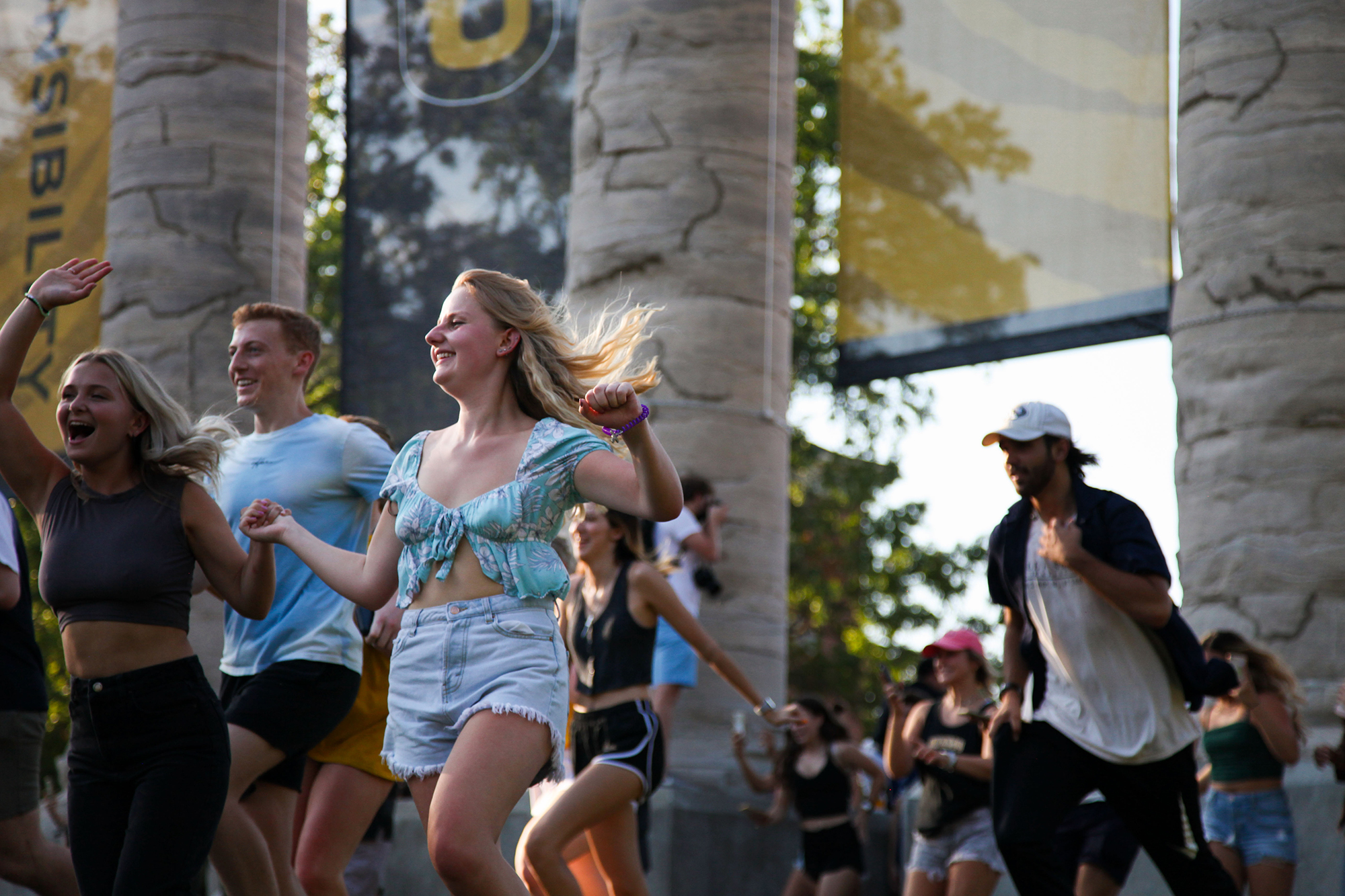 Students laughed and cheered as they made their way through the Columns — many recording the moment to share on their social media accounts.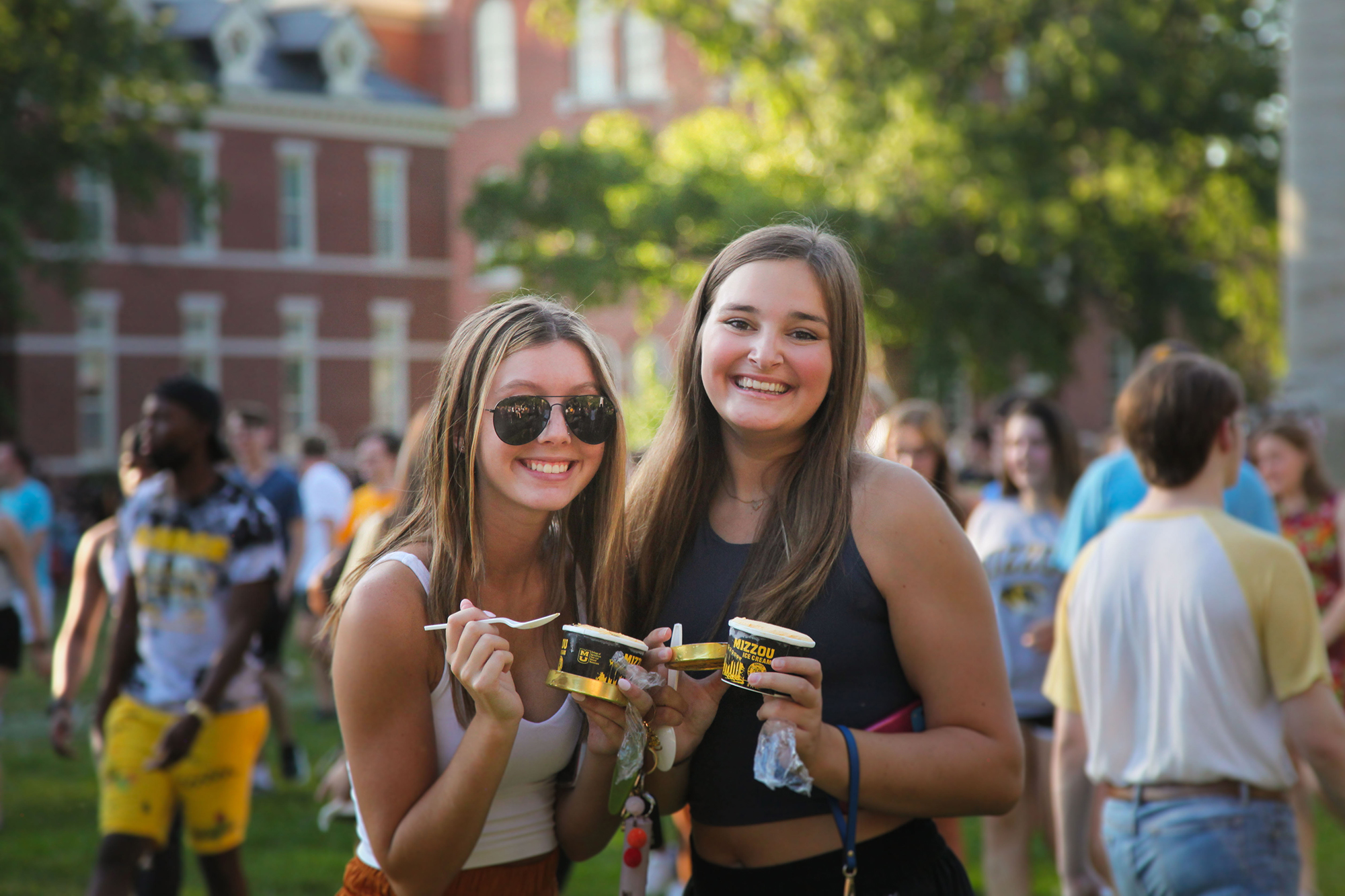 The Alumni Association Student Board treated freshmen to a complimentary scoop of Buck's Tiger Stripe ice cream after their run through the Columns.
The event was a great place to connect with old friends and meet new ones as students prepared to begin classes the next day.