Aug. 31, 2021
Contact: Deidra Ashley, ashleyde@missouri.edu
Note: Some photos were taken prior to COVID-19. Visit renewal.missouri.edu for current campus safety protocols.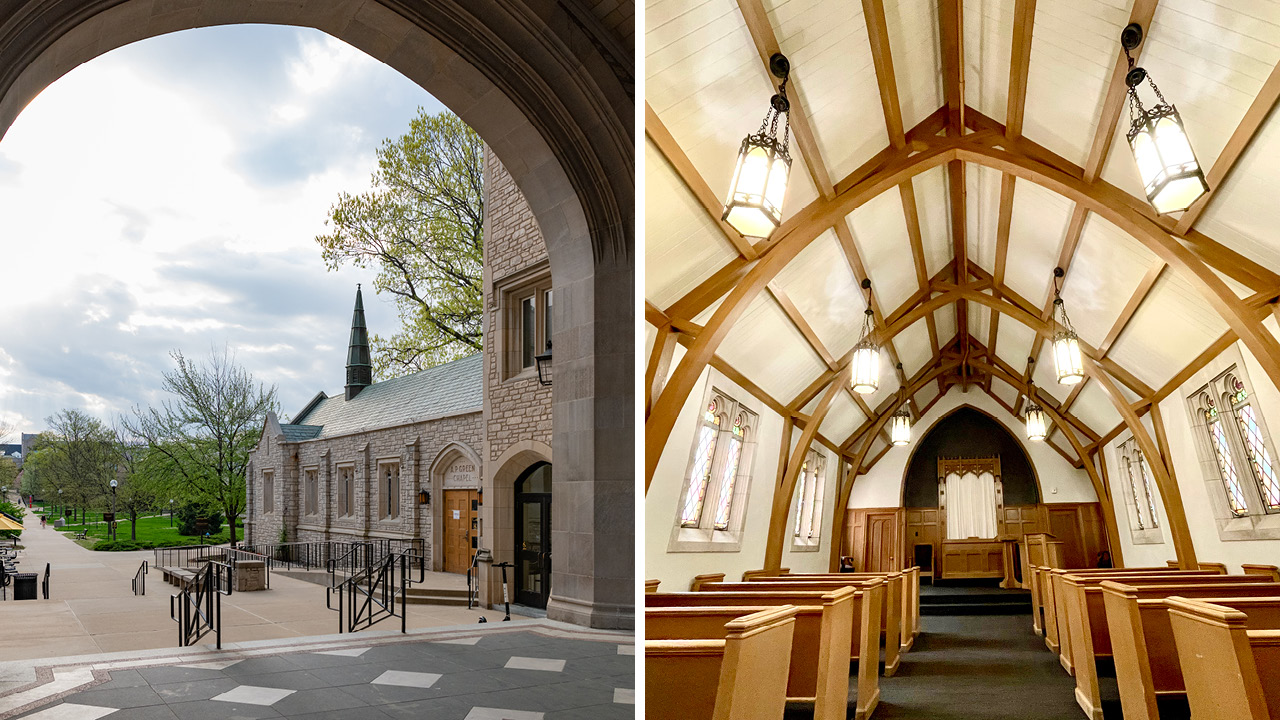 A is for A.P. Green Chapel
The A.P. Green Chapel is located on the east side of Memorial Union and was donated by the Allen P. and Josephine B. Green Foundation. It was dedicated on Oct. 11, 1959, and is used for weddings, initiation ceremonies and other similar events. The chapel is nondenominational and open to all campus users for personal prayer and meditation when the chapel is not being reserved for private affairs.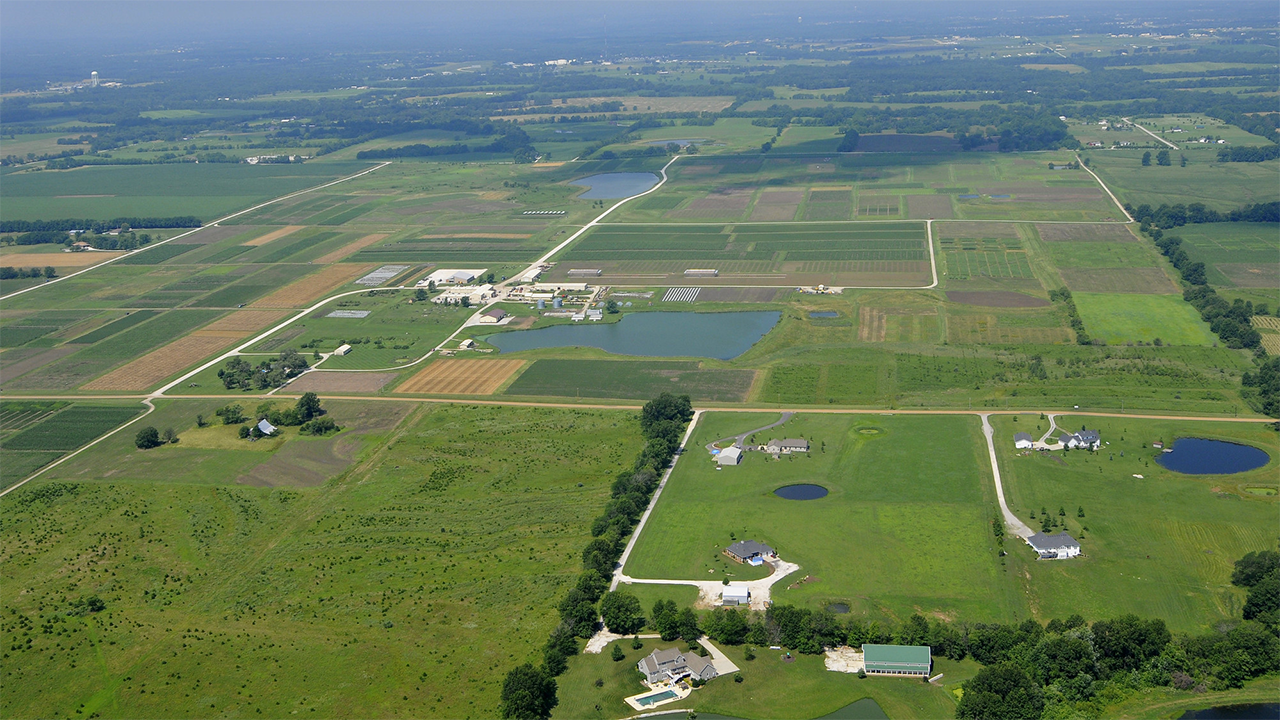 B is for Bradford Research Center
Located 11 miles east of the University of Missouri campus on 591 acres, the Bradford Research Center has the largest concentration of research plots in crops, soil and related disciplines in Missouri. As a research laboratory and outdoor classroom for the College of Agriculture, Food and Natural Resources, faculty and students investigate wastewater management, entomology, pest and weed control, alternative crops, organic transition techniques and the impact of hailstorms. Bradford engages the community through workshops, field days and other activities.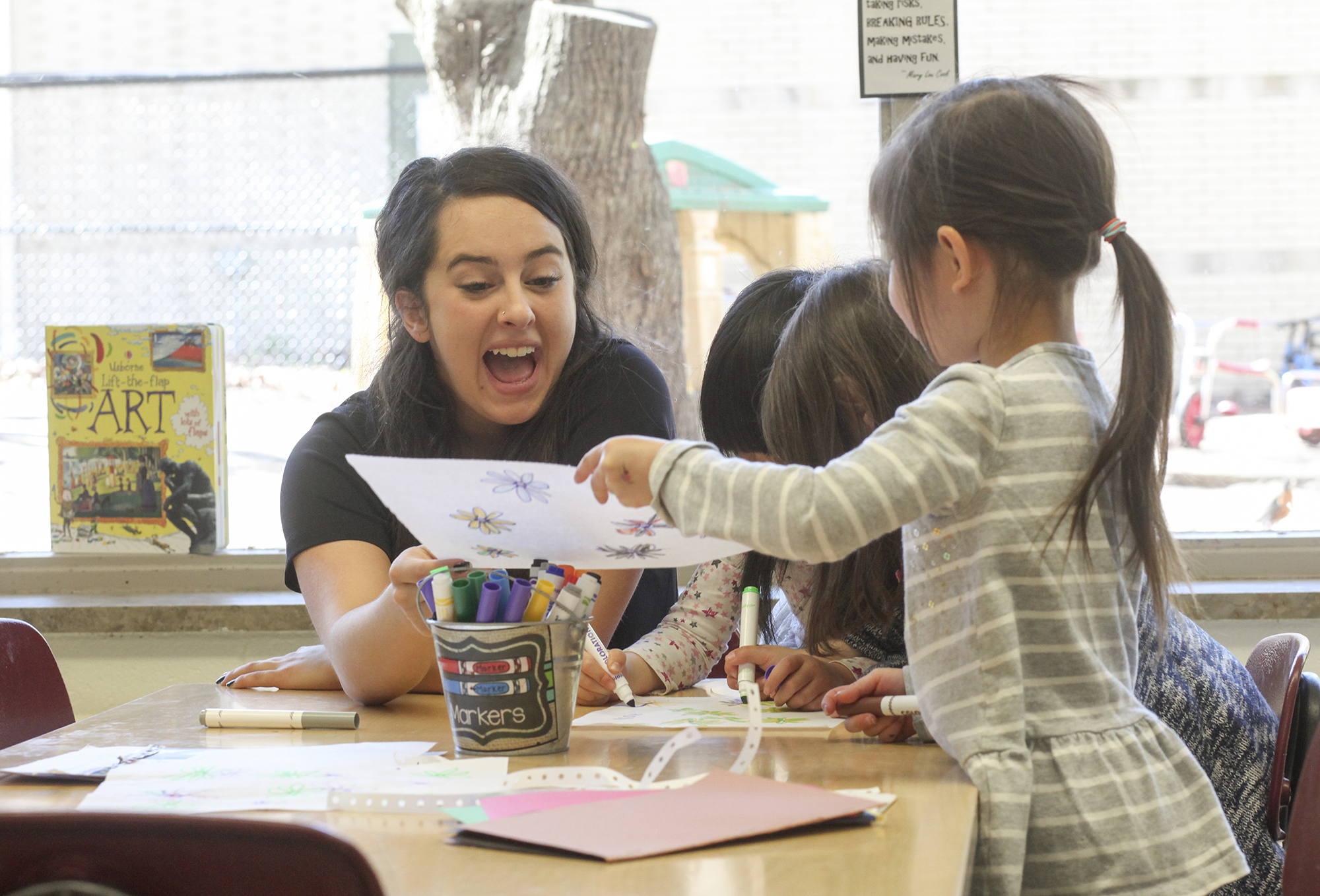 C is for the Child Development Lab
The MU Child Development Laboratory (CDL) is an educational setting for community children and a teaching and research laboratory for Mizzou students, faculty and staff. The CDL operates a full-day, year-round teacher-training lab school affiliated with the College of Education and Human Development.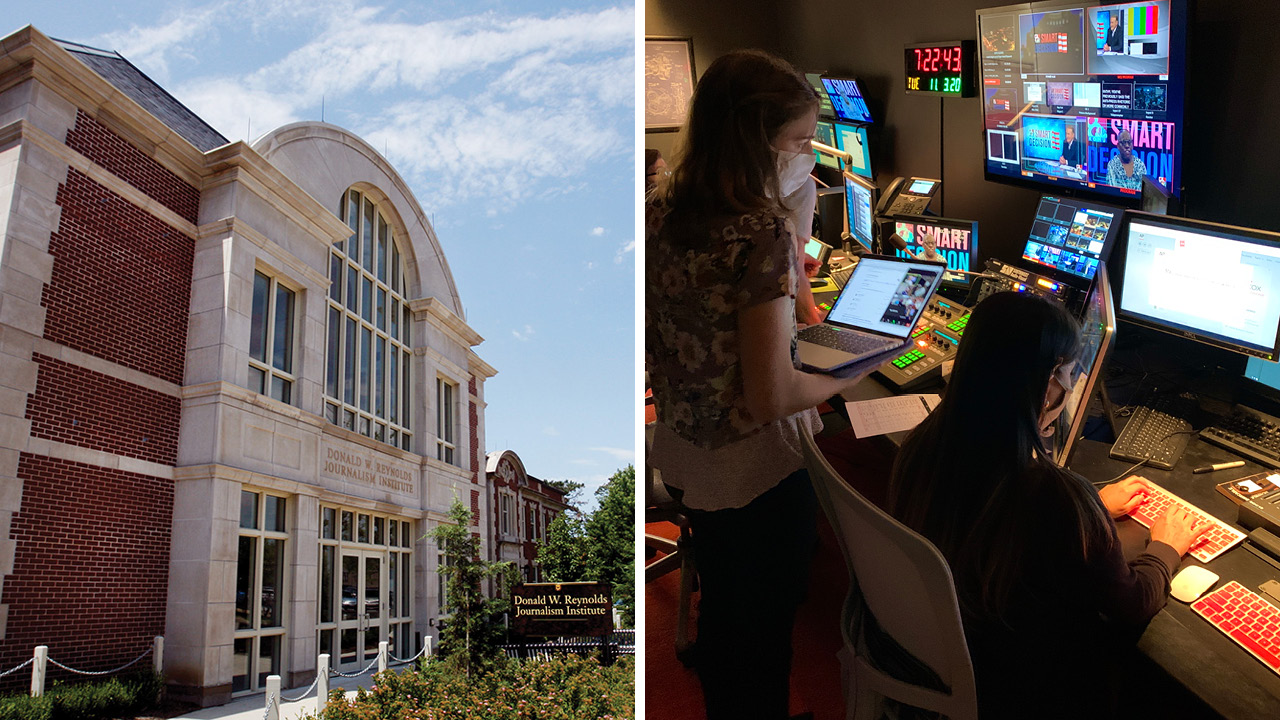 D is for the Donald W. Reynolds Journalism Institute
Launched in 2004, the Donald W. Reynolds Journalism Institute is a 50,000 square-foot facility that houses state-of-the-art resources for faculty and students at the Missouri School of Journalism, as well as professional journalists. It is an important part of the world-renowned hands-on Missouri Method teaching curriculum.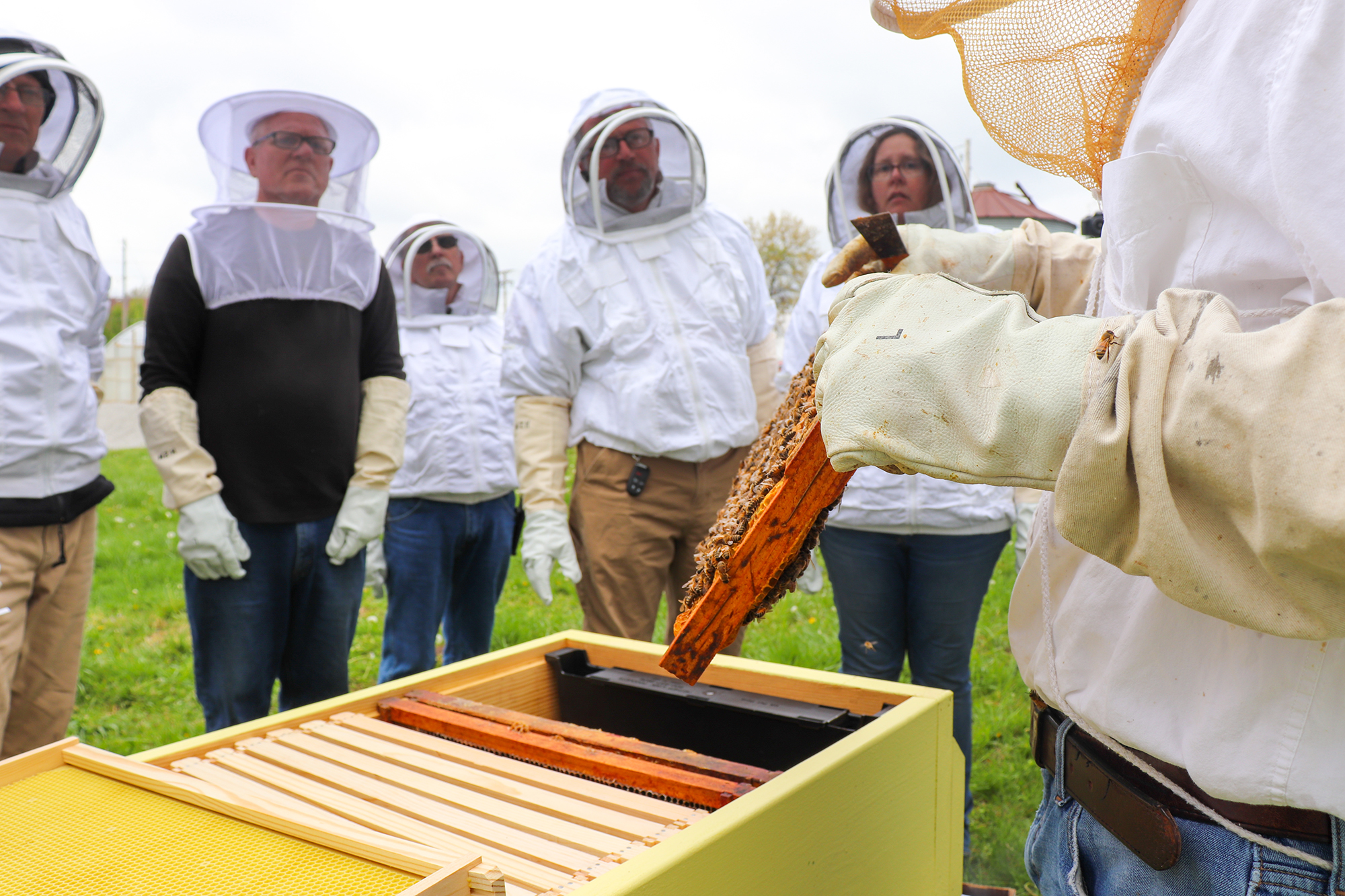 E is for Extension and Engagement
As a land-grant university, Mizzou is committed to improving lives, communities and economies by carrying the benefits of research beyond campus. That's why faculty and staff from MU Extension can be found in every county of Missouri — partnering with community members and providing the tools and education they need to improve their quality of life.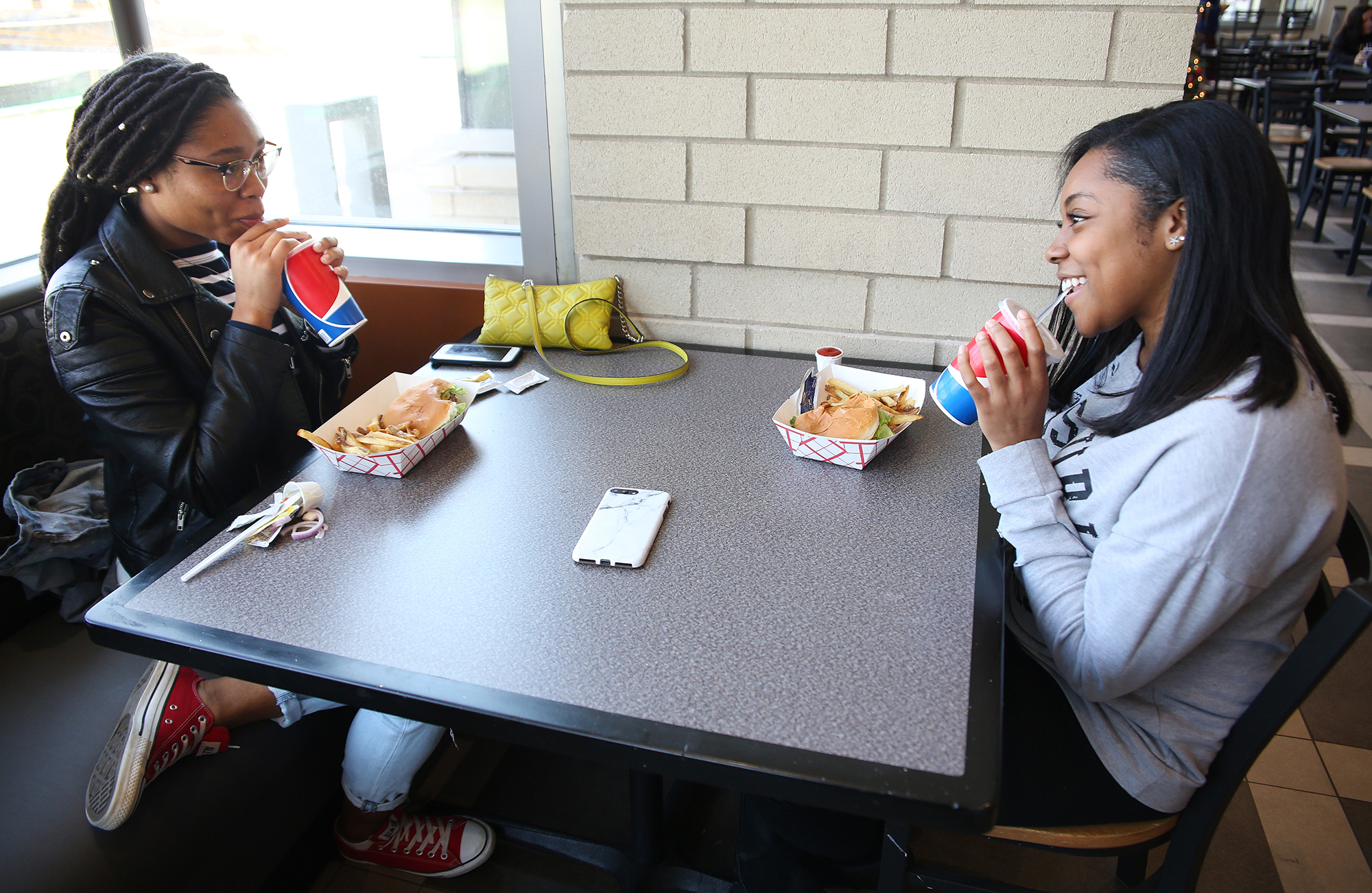 F is for food
Dining at Mizzou means good food, happy people and comfortable places. There are currently more than 25 all-you-care-to-eat dining halls, restaurants, cafés and markets that make eating on campus affordable and convenient. Campus Dining Services also employs up to 700 students — a great option for students looking for on-campus work.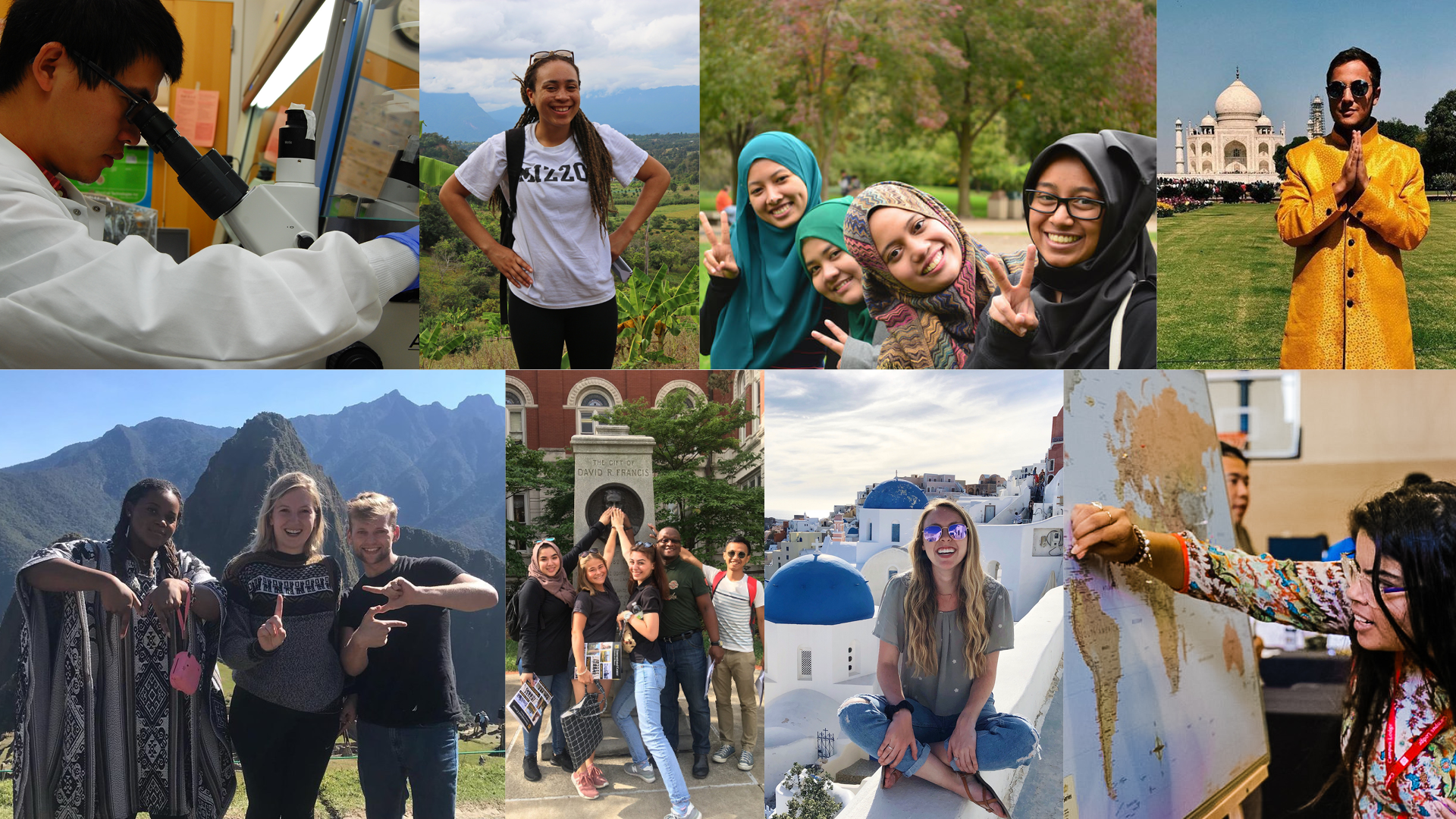 G is for global programs
International Programs facilitates educational and cultural exchange at Mizzou. With collaborations that build international connections on campus and throughout the community, the International Programs team helps Mizzou students experience the world through study and internship abroad programs and supports MU's international community as they study, teach and conduct research at Mizzou.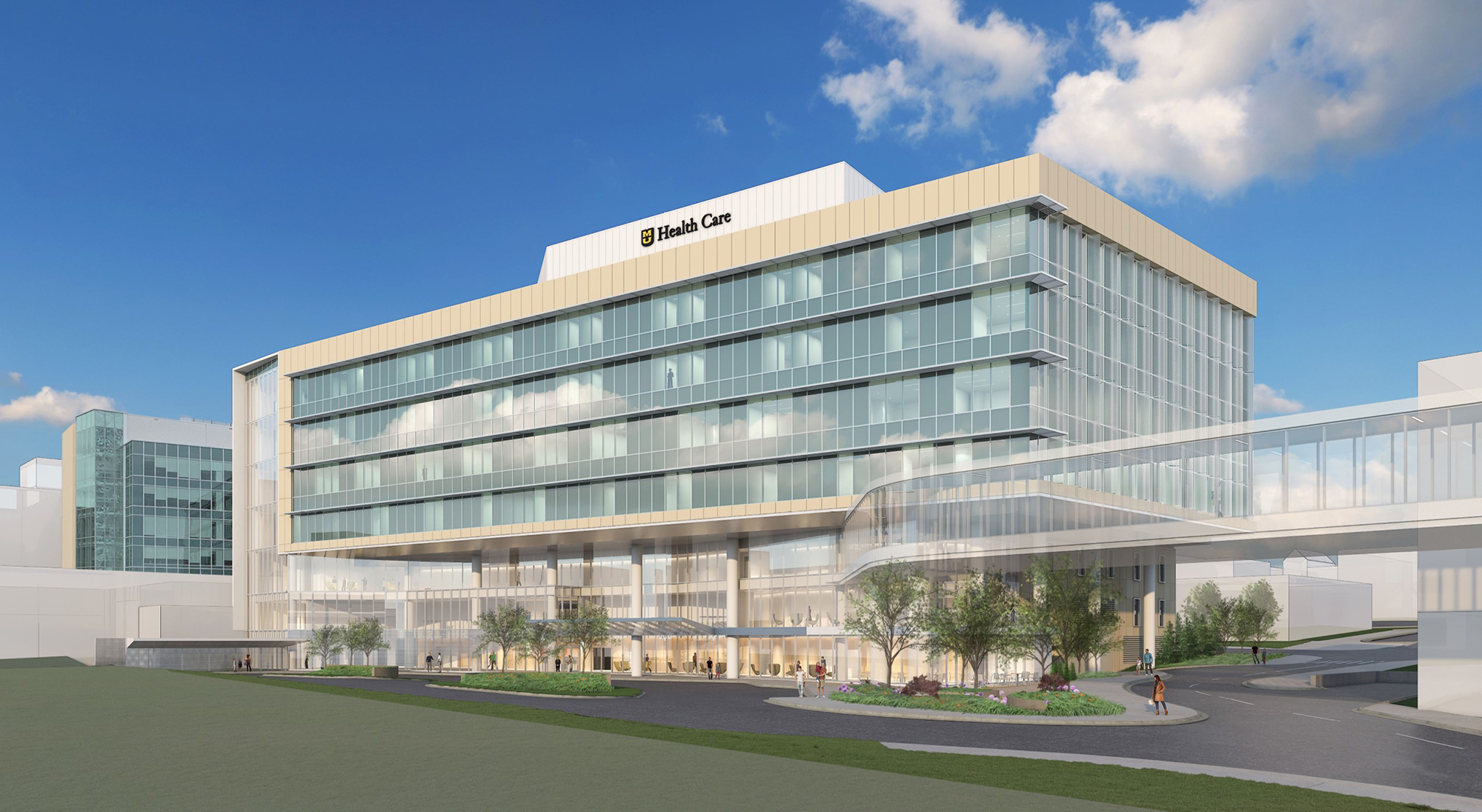 H is for hospitals and clinics
As the region's only academic health system, MU Health Care treats the simplest and most complex medical conditions, discovers breakthroughs and trains the next generation to do the same. With the addition of its brand-new Children's Hospital and Birthing Center set to open in 2024, MU Health Care's centralized hospital campus will house all of its highly specialized teams and resources together to deliver completely coordinated expert care for patients of all ages.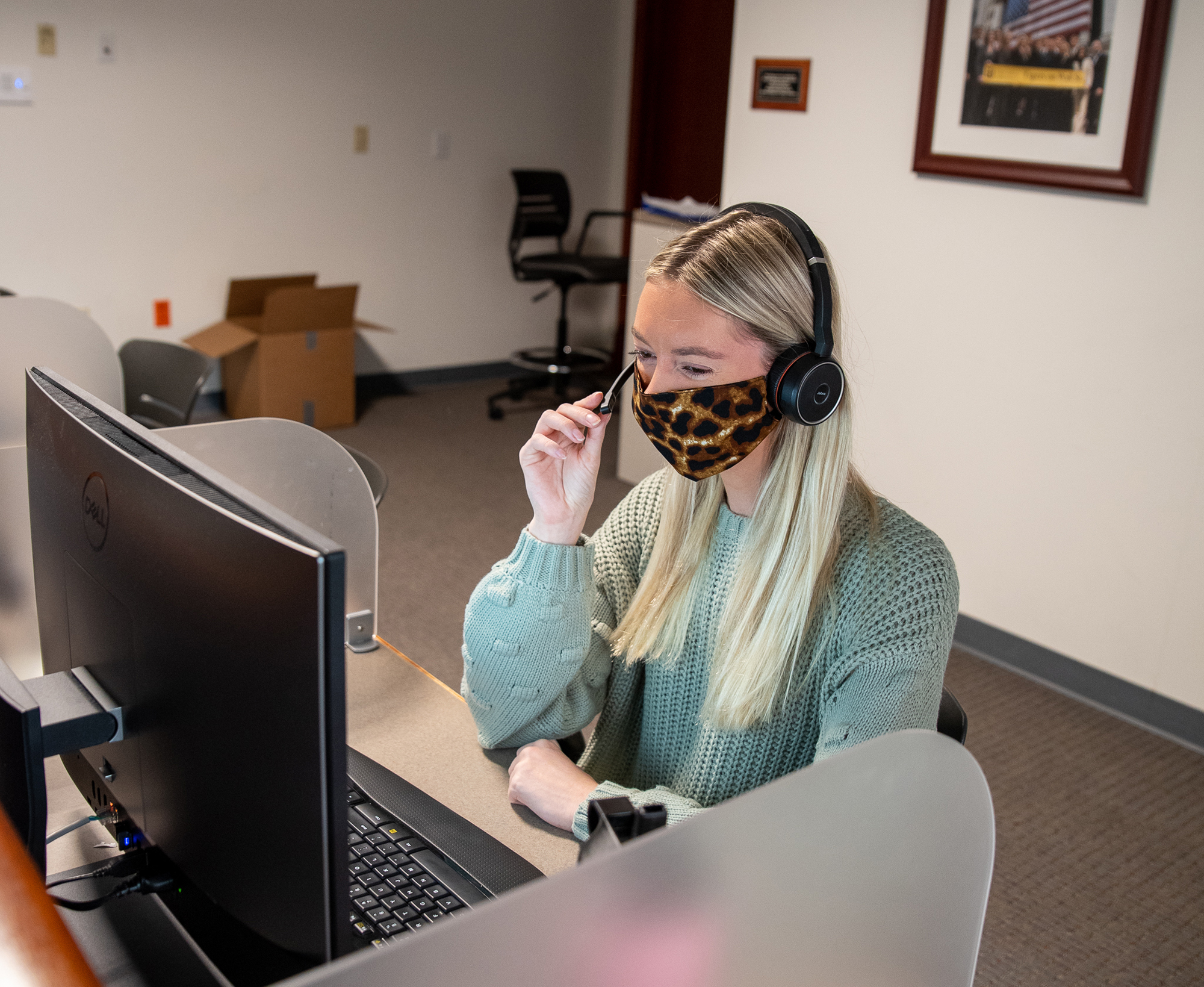 I is for Inside Sales Lab
The Inside Sales Lab is a dynamic initiative of the Center for Sales and Customer Development, housed in the Trulaske College of Business. In addition to partnering with leading companies and providing hands-on learning opportunities for students, the lab is also used to conduct research on the development of cutting-edge sales tools and techniques.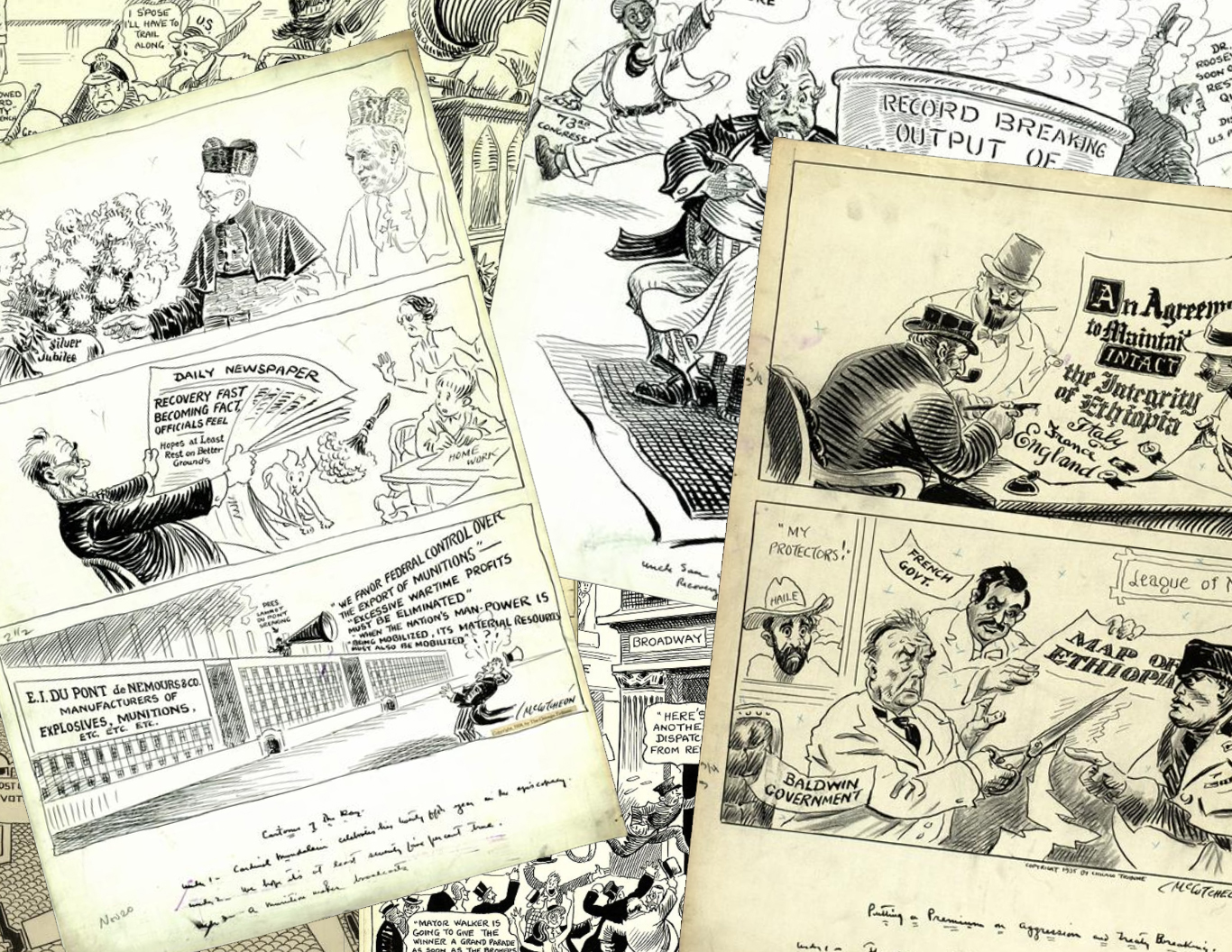 J is for John Tinney McCutcheon editorial cartoons
Often referred to as the "Dean of Cartoonists" and best known for his political and satirical work, John Tinney McCutcheon was a Pulitzer Prize-winning editorial cartoonist. Thanks to a donation from his widow in 1955, more than 350 of his original cartoons have their home at Mizzou. They — and hundreds of other collections — can be accessed online and in person through MU Special Collections.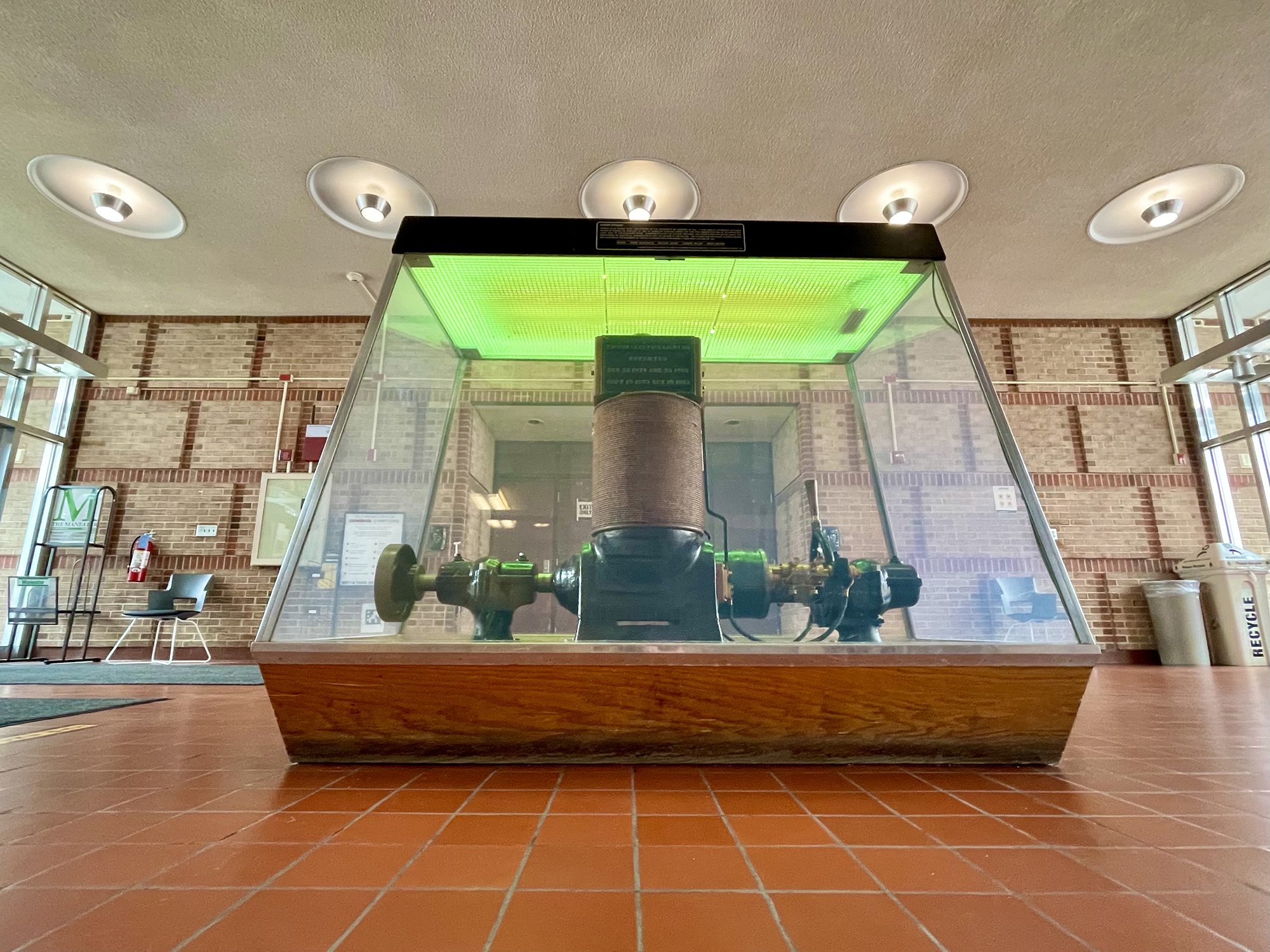 K is for kilowatts
Given to Mizzou by inventor Thomas Edison, the Edison dynamo helped spark the creation of the College of Engineering's Department of Electrical Engineering — the first public electrical engineering department in the country. The kilowatt generator can be found on the main floor of Naka Hall, and a smaller model (also a gift from Edison) lives on the third floor.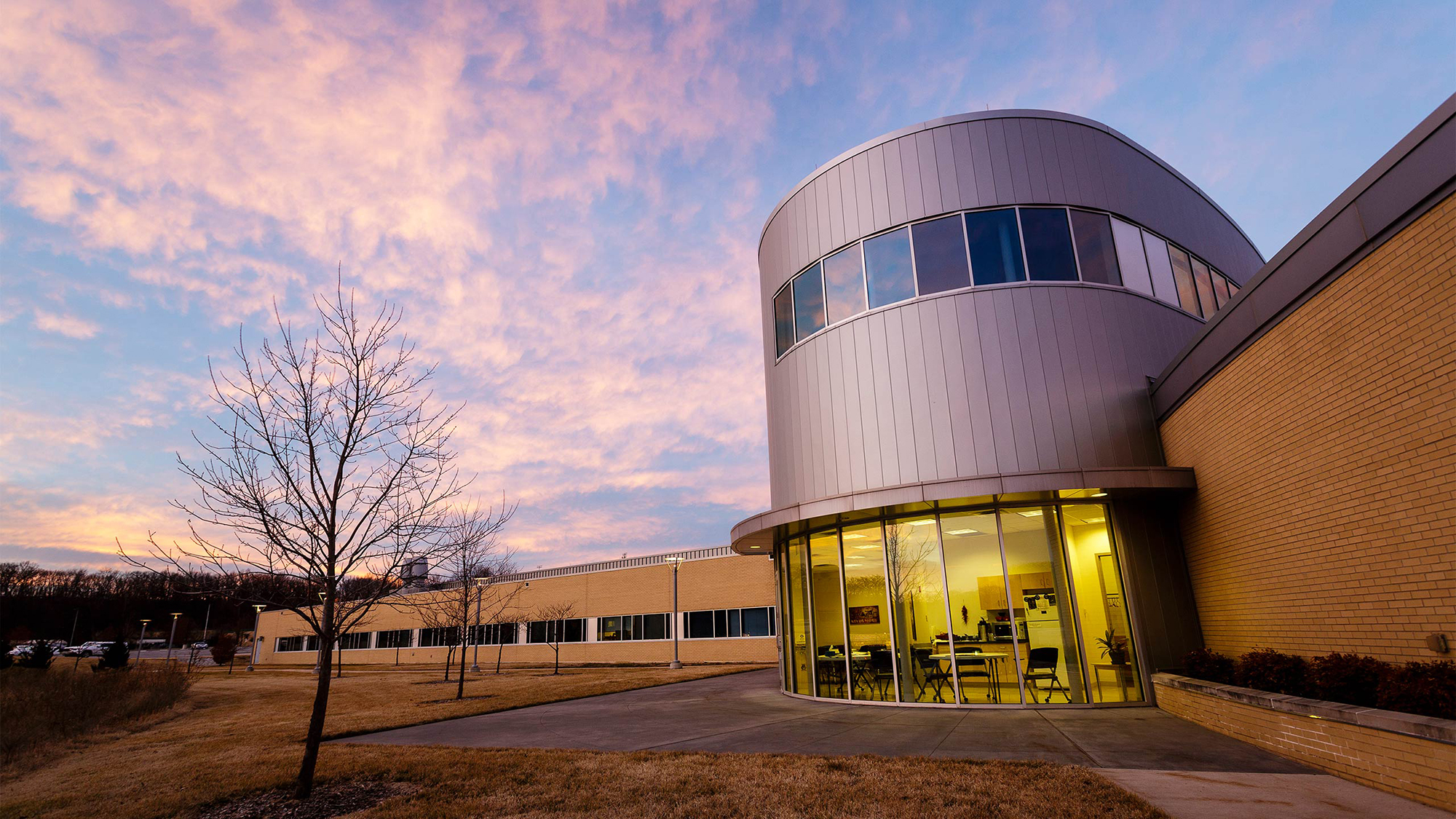 L is for Life Science Incubator
The MU Life Science Business Incubator is a business startup's dream. From shared and wet lab facilities to conference rooms, office space and more, the 33,000 square-foot structure was built with the Columbia entrepreneurial community in mind. The facility currently houses 17 companies developing everything from biotech to virtual reality channels.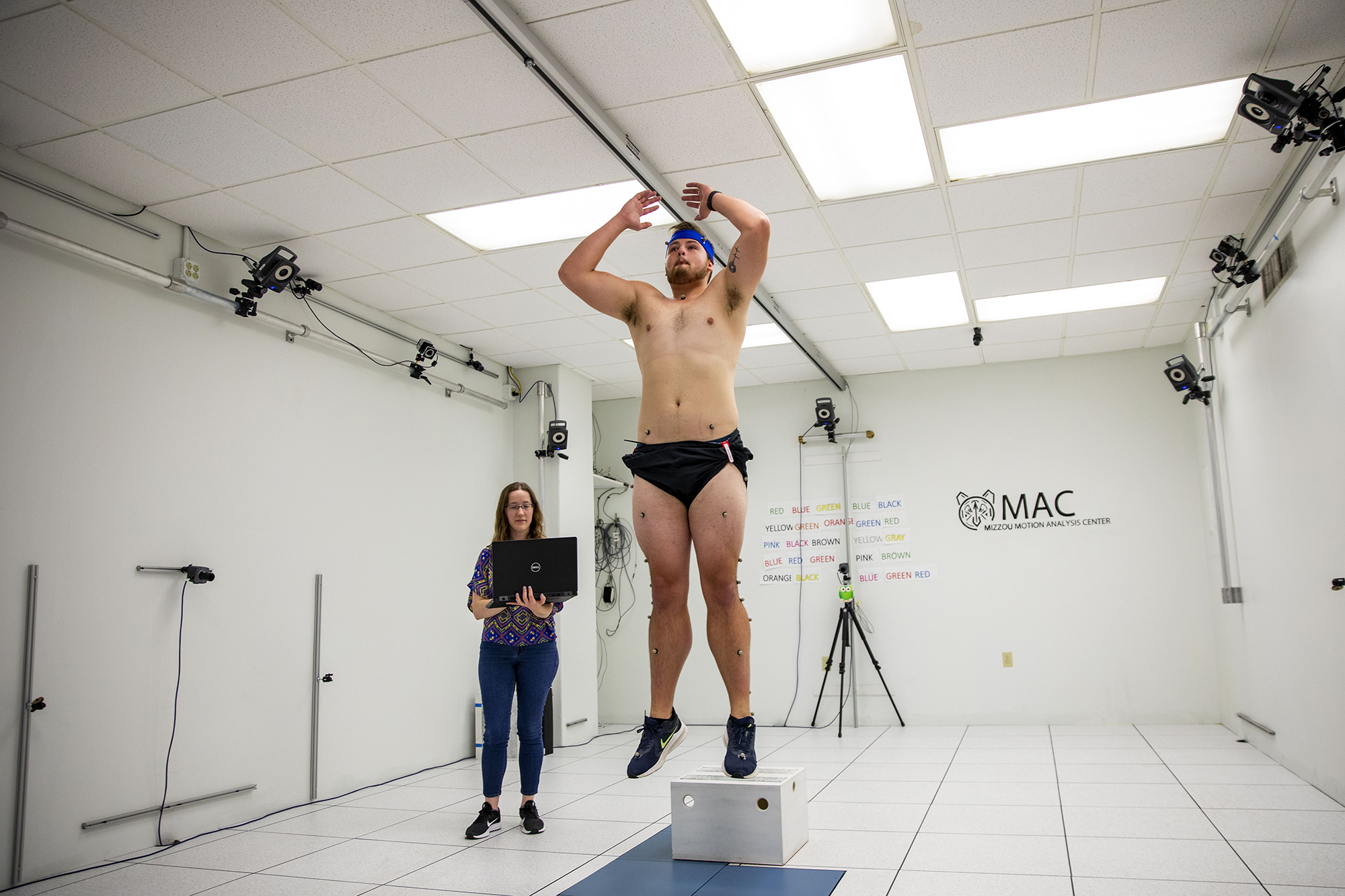 M is for the Motion Analysis Center
The Mizzou Motion Analysis Center brings together researchers from the School of Health Professions, the Missouri Orthopaedic Institute and the College of Engineering to study human movement and address issues of musculoskeletal health. Advanced methods in motion capture and biomechanics allow researchers to see the forces acting on ligaments and bones during movement in order to prevent injury and improve rehabilitation strategies.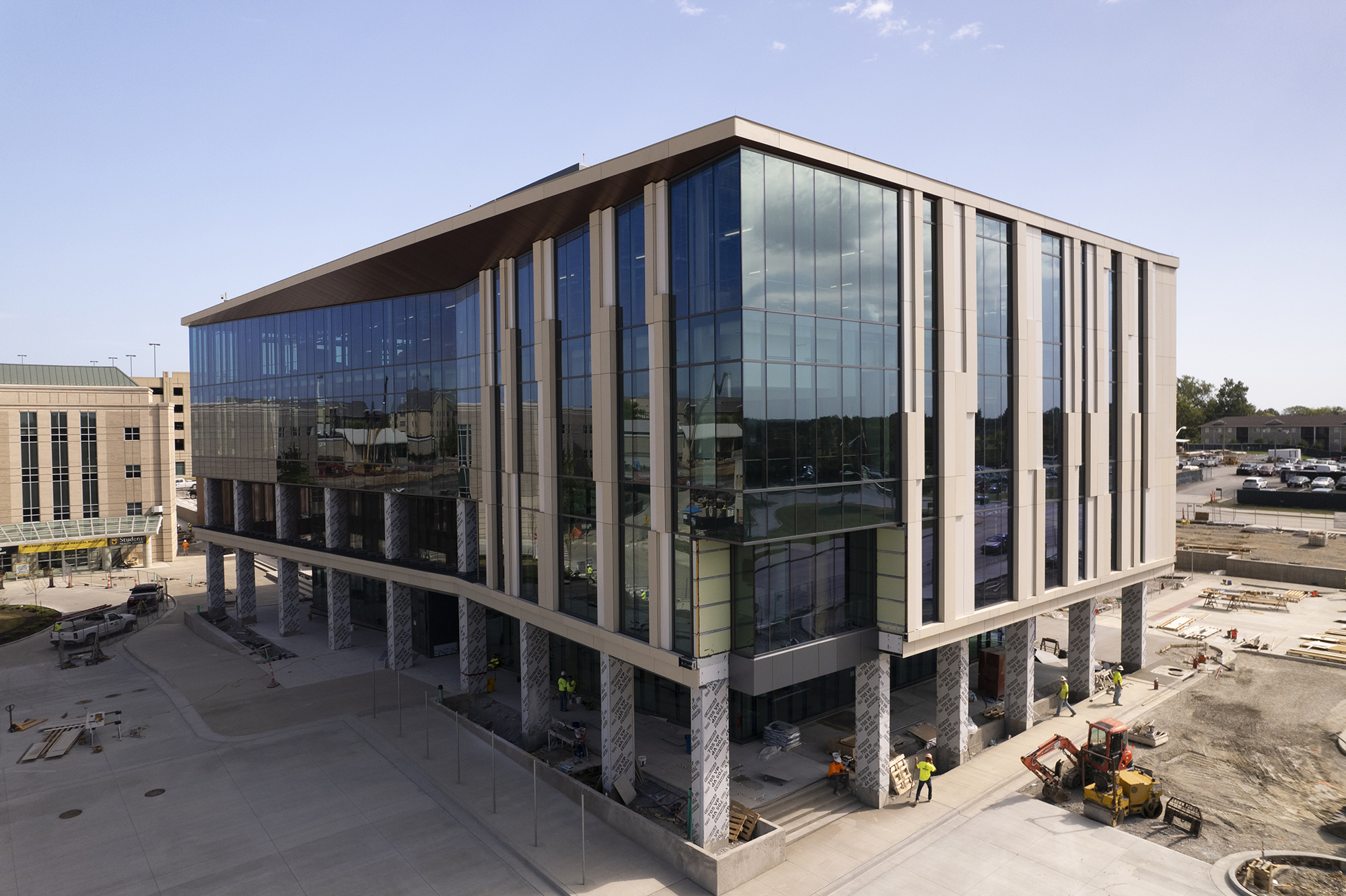 N is for NextGen Precision Health building
Opening Oct. 19, the NextGen Precision Health building will accelerate innovations in precision health care for Missourians and the world. The building is the anchoring facility of the NextGen Precision Health initiative, a program that unites the University of Missouri System's four public research universities, University of Missouri Health Care, MU Extension and private partners toward a single goal: precision health solutions for society's toughest diseases.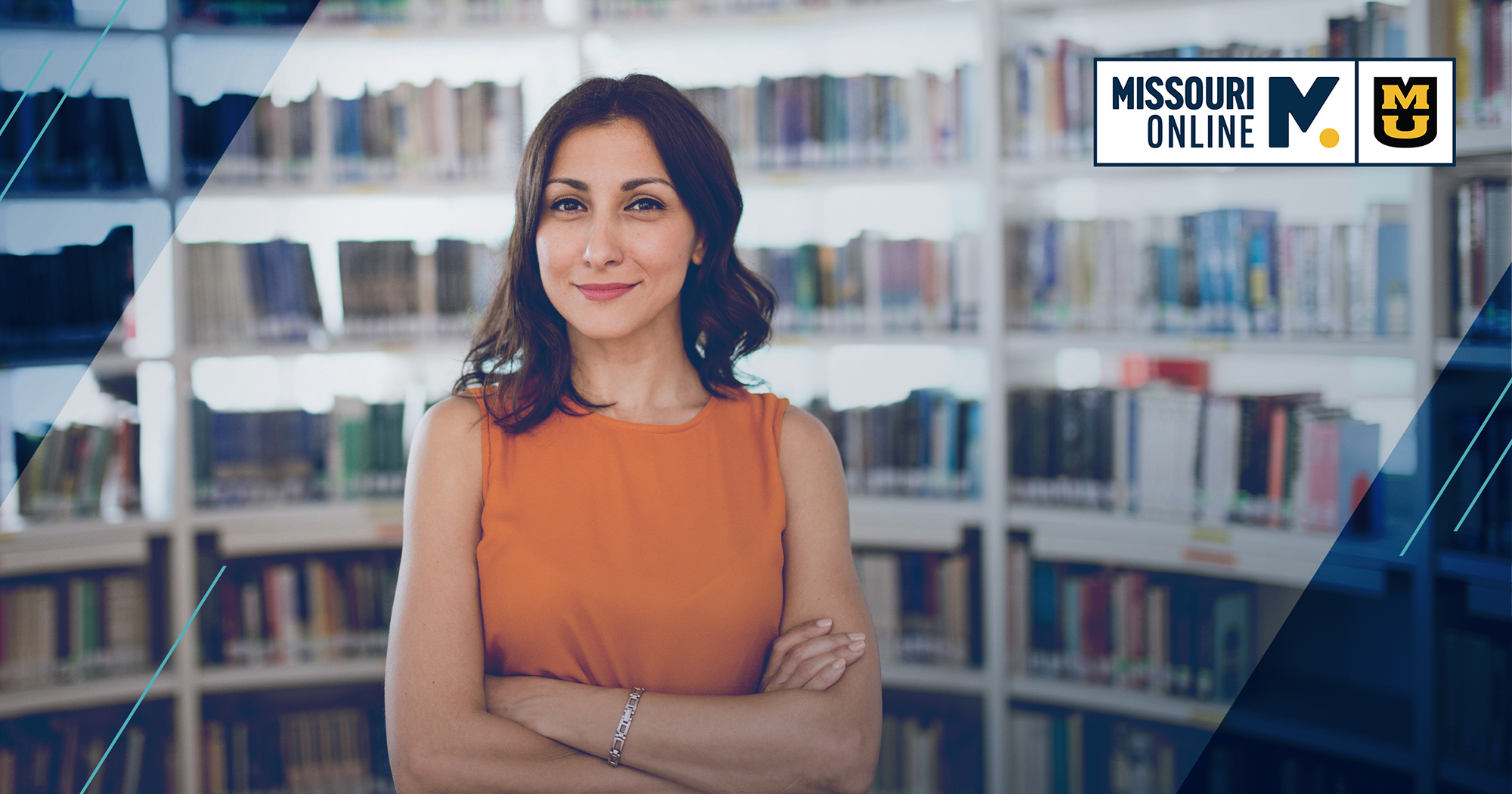 O is for online
Become a Tiger no matter where you are. With more than 170 online program choices, Missouri Online provides world-class Mizzou programs in areas such as nursing, education, business, engineering, health sciences and more. Find a program tailored to meet you wherever you are in life and your career.
P is for Patient-Centered Care Learning Center
The Patient-Centered Care Learning Center (PCCLC) is home base for all MU medical students. The $42.5 million building advances the School of Medicine's goal to train more doctors for Missouri and beyond, alleviating a critical national shortage of physicians. The PCCLC offers six floors and 97,088 square feet of space where students work through real clinical cases with an emphasis on clinical reasoning, self-directed and collaborative learning, and early clinical experiences.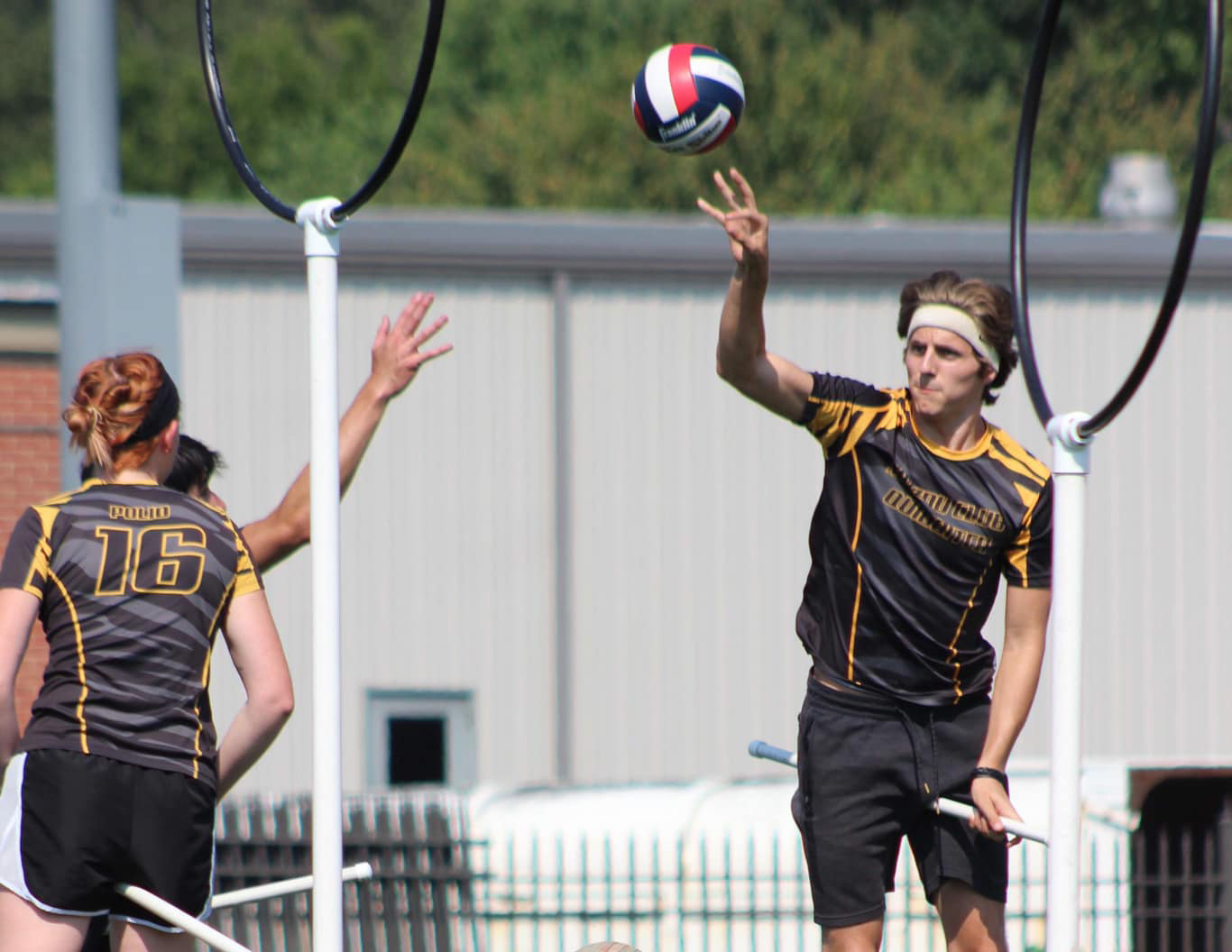 Q is for Quidditch
Yes, you read that correctly. An official club sport at Mizzou since 2012, Quidditch is a co-ed, full contact sport that combines basketball, dodgeball, rugby and a bit of wrestling. It's one of more than 30 sport clubs offered through the MizzouRec — many of which are highly competitive. Don't jeer: Mizzou's Quidditch team placed third nationally in 2017.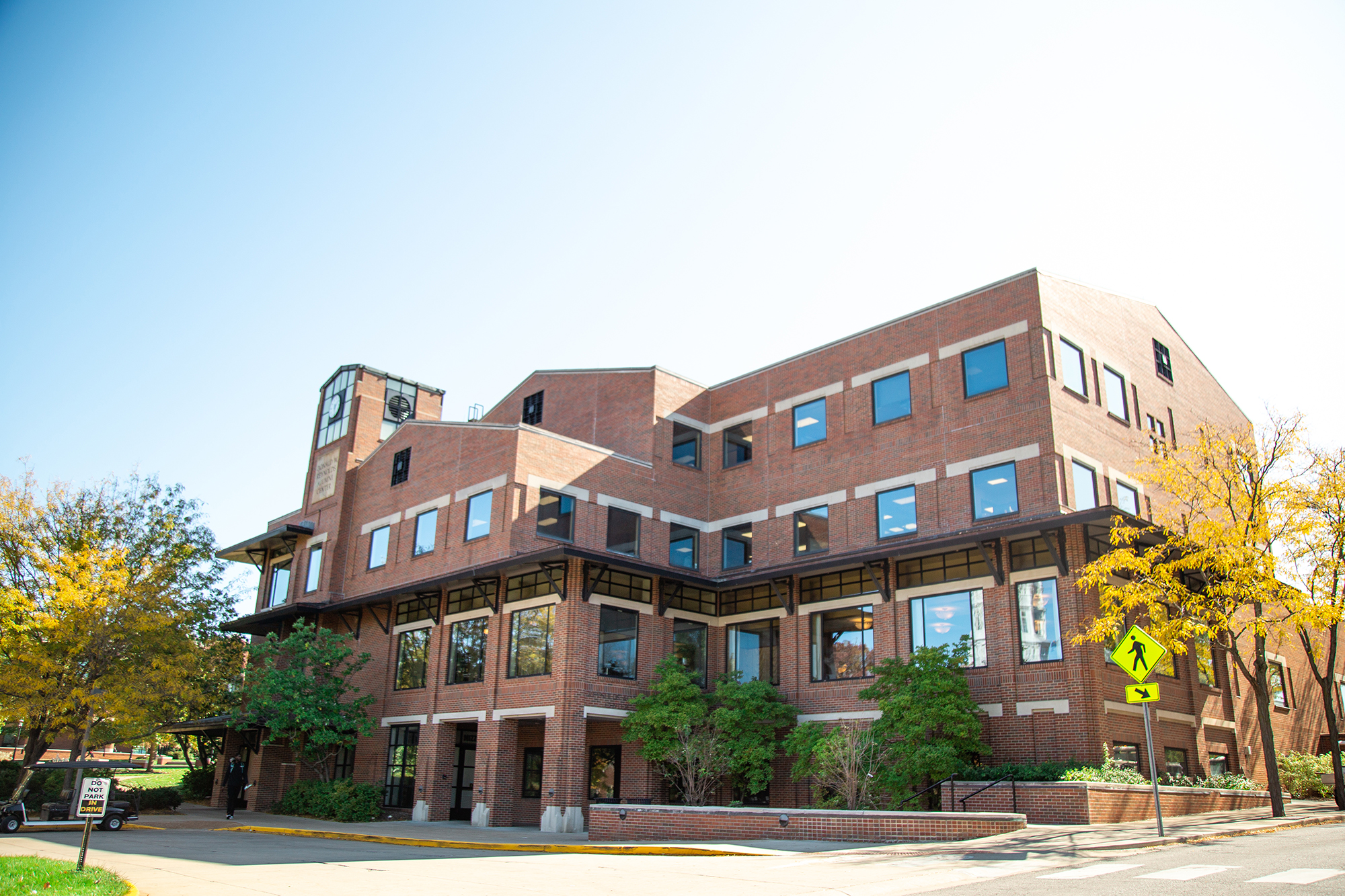 R is for Reynolds Alumni Center
At the heart of campus sits the Donald W. Reynolds Alumni and Visitors Center — better known as the Reynolds Alumni Center — home of the Mizzou Alumni Association and University Advancement. Reynolds wanted the building to provide a place of community and hospitality for alumni and friends. Today, many admissions tours begin in Reynolds alongside alumni events, bringing together the Tiger family in one central location.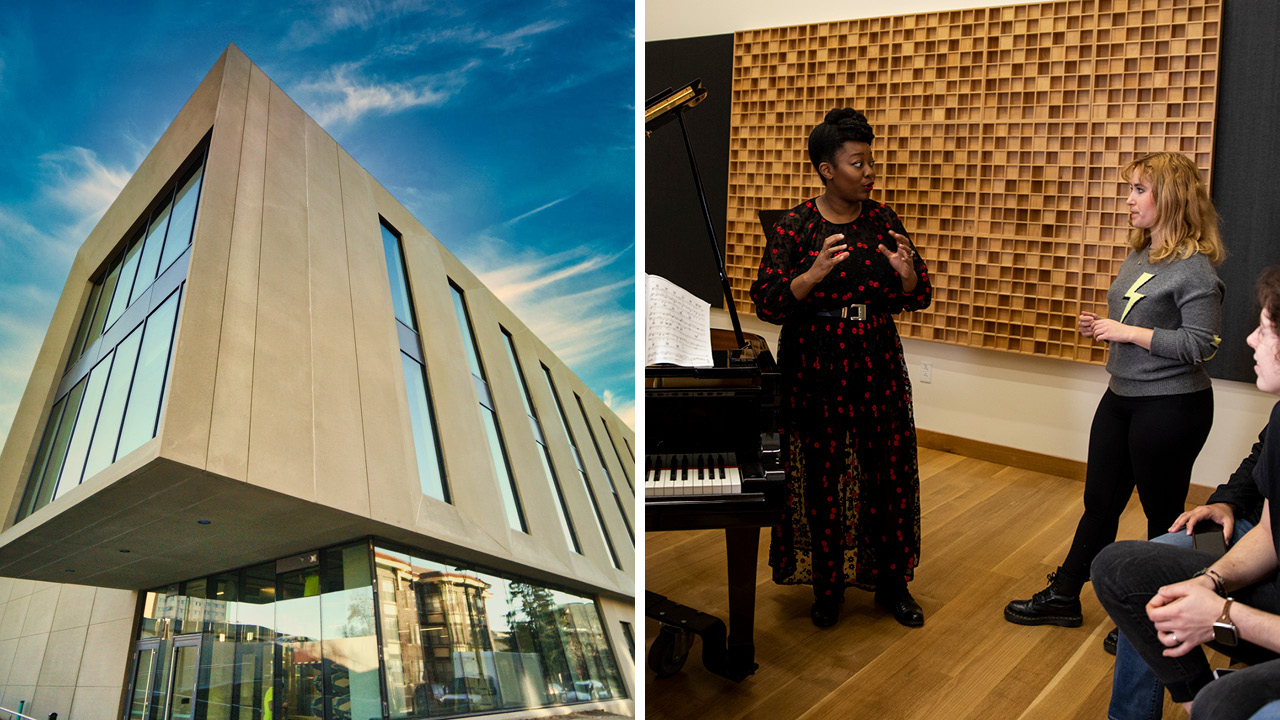 S is for Sinquefield Music Center
Opened in 2020, the Jeanne and Rex Sinquefield Music Center features 47,000 square feet of dedicated vocal and instrumental music rehearsal and performance space, 26 practice rooms, a music lab full of computers, digital interfaces and electronic keyboards, and a state-of-the-art recording studio. Every space in the building is acoustically designed for music making and allows students in the School of Music to have professional-level experiences — whether in rehearsal or performance. The facility will also be used for community-university collaborations.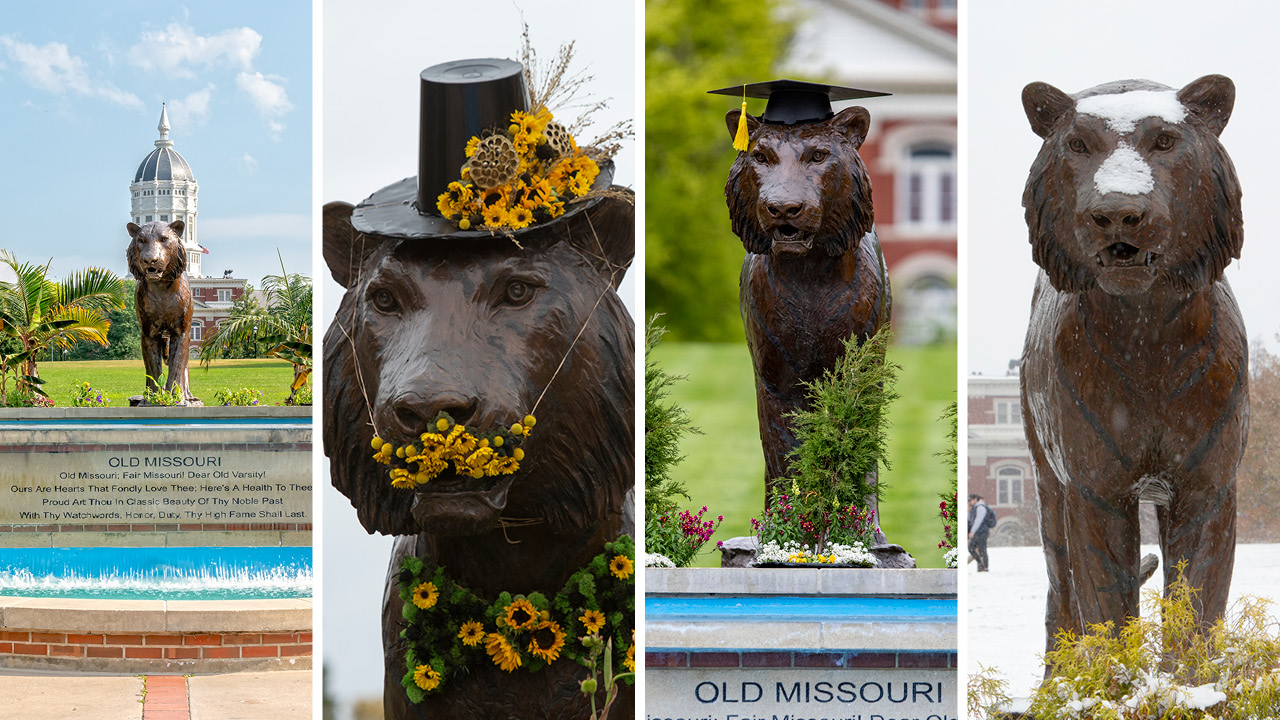 T is for Tiger Plaza
A gift of the Mizzou Alumni Association and other private contributors, Tiger Plaza symbolizes the pride Tigers feel in Mizzou. Atop the fountain inscribed with the alma mater, stands a life-size 6- by 11-foot, 1,200-pound bronze tiger statue designed by renowned sculptor Forest Hart. Throughout the year, you can catch the tiger statue dressed up in honor of festivities.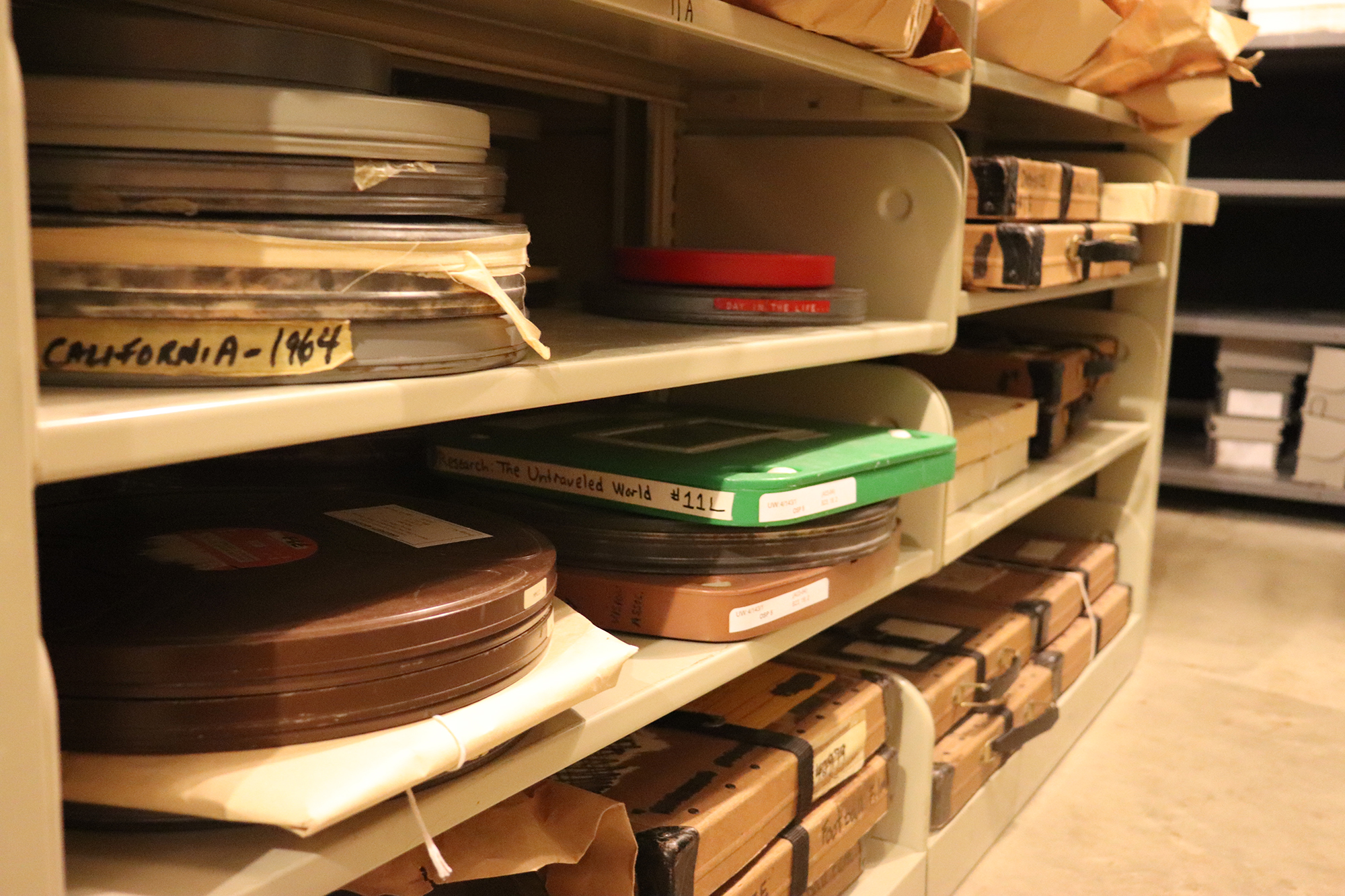 U is for University Archives
From historical records to physical artifacts — the University Archives has it all. As part of the MU Libraries at Mizzou, the archives work to collect, preserve and make historical records of MU and the University of Missouri System available to the public. University Archives is currently in the process of moving from Lewis Hall to Ellis Library. During the transition, information requests can be sent to muarchives@missouri.edu.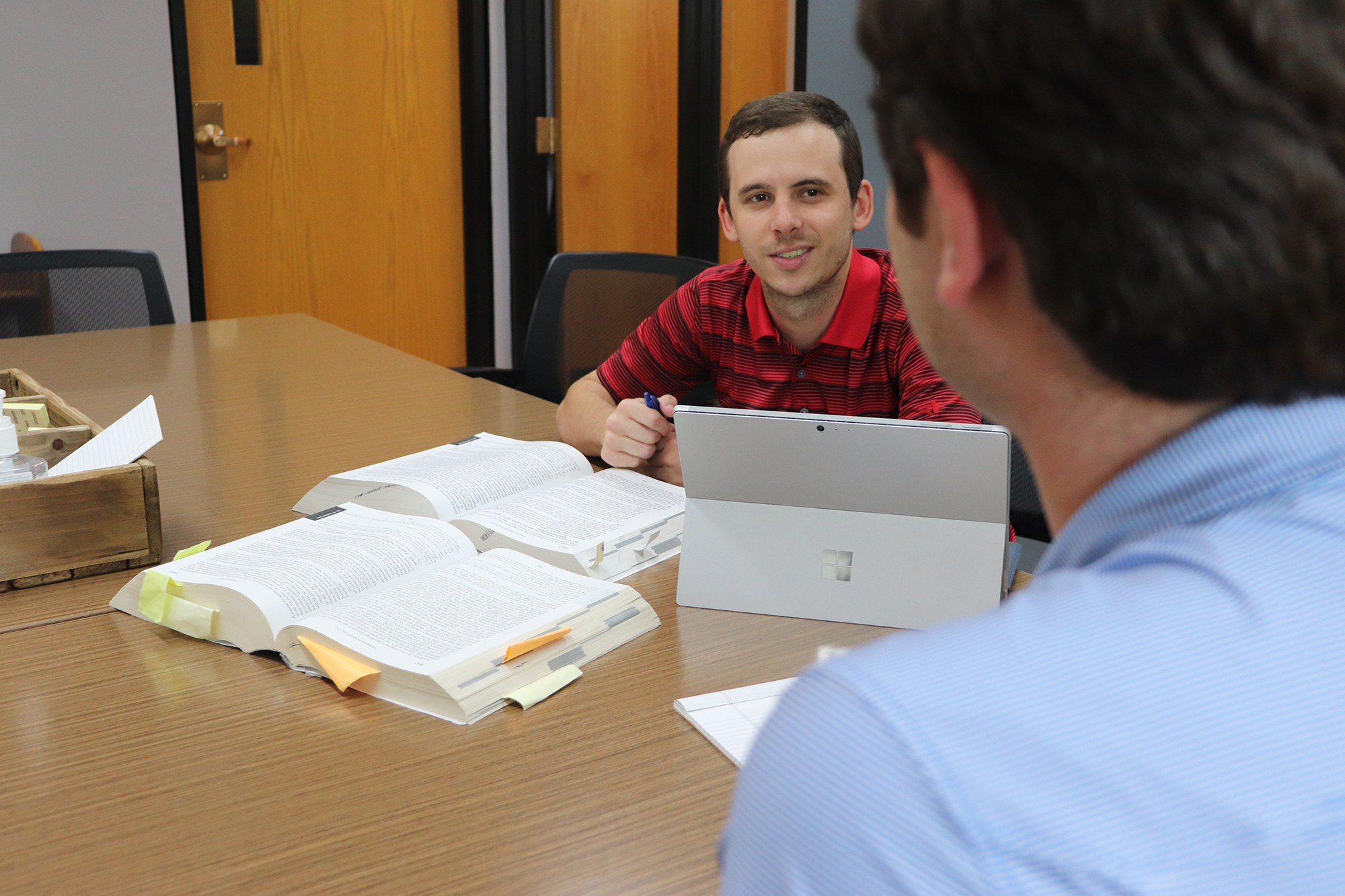 V is for Veterans Law Clinic
Students at the School of Law Veterans Clinic help veterans and their families secure disability benefits. The clinic is designed to teach students practical skills including time management, client interviewing and counseling, problem-solving, legal theory development, data collection, witness statements, medical records analysis and appellate brief writing. The clinic also highlights the importance of pro bono work in a lawyer's professional life while serving the needs of our veterans.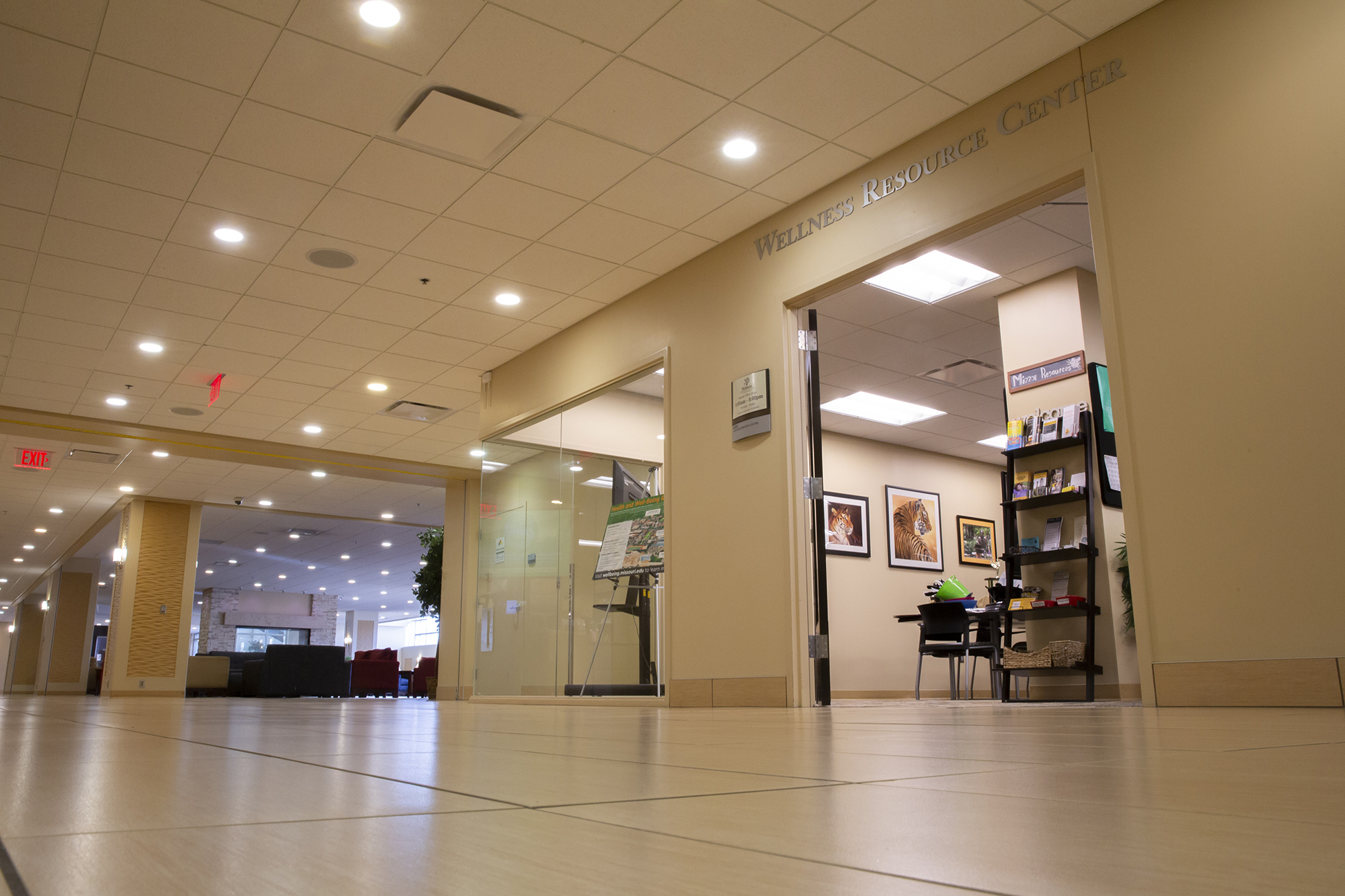 W is for Wellness Resource Center
Research shows when students are healthy in both mind and body, their well-being is improved, they feel more fulfilled and are more academically successful. At Mizzou, students have many choices for medical and mental health resources. In addition to being the go-to for student well-being, the Wellness Resource Center, located in the Student Center, provides students access to free workshops for everything from managing anxiety to learning to sleep well.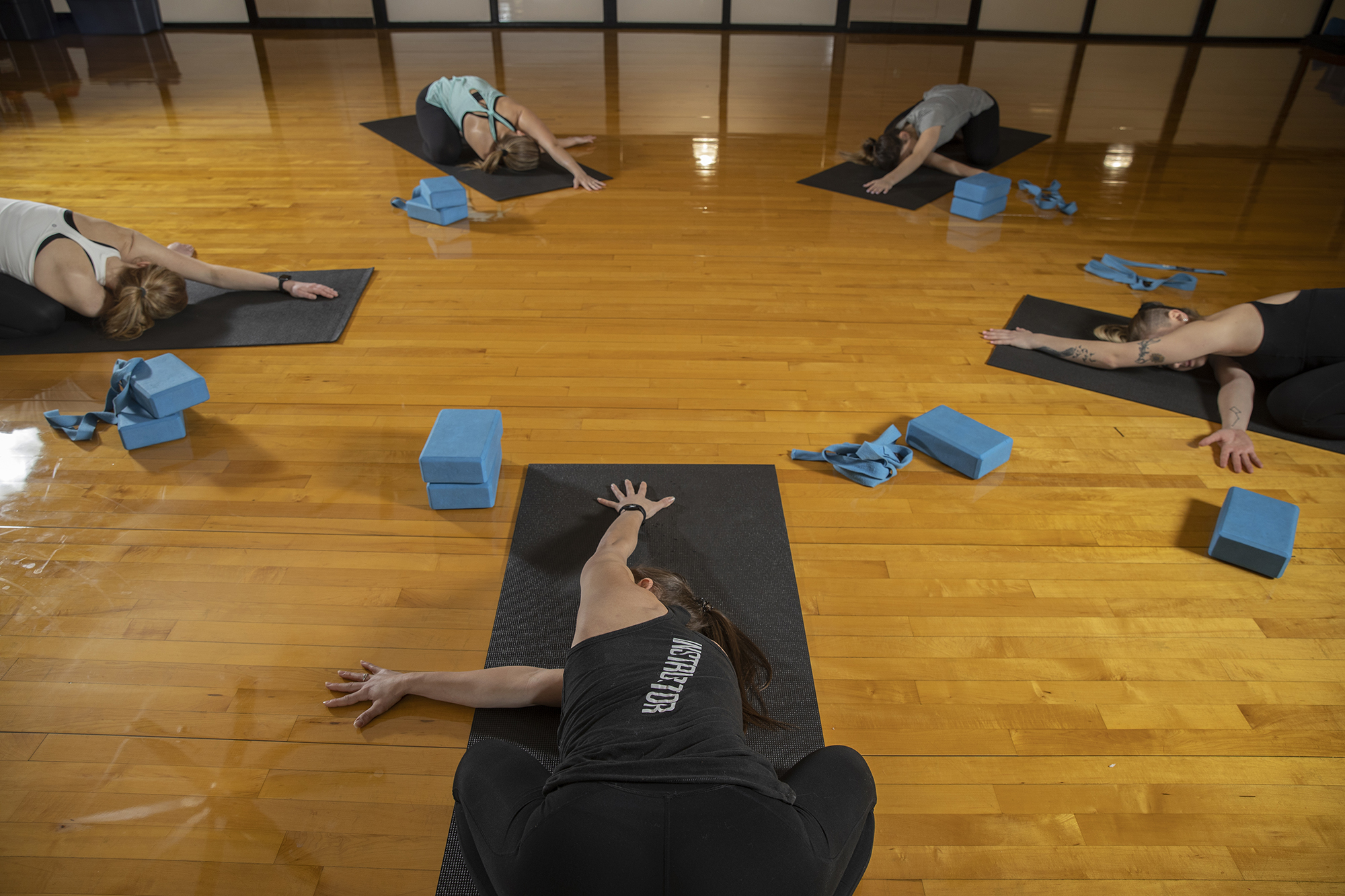 X is for TigerX at the Rec
TigerX group fitness is MizzouRec's premier group fitness program that provides quality, creativity and energy in a group setting — and it's all included in the MizzouRec student fee. Choose from a variety of classes including abs and arms, dance and even stand-up paddleboard yoga. With 100 hours of programming each week during the fall and spring semesters, and a busy summer schedule, there is no shortage of classes available.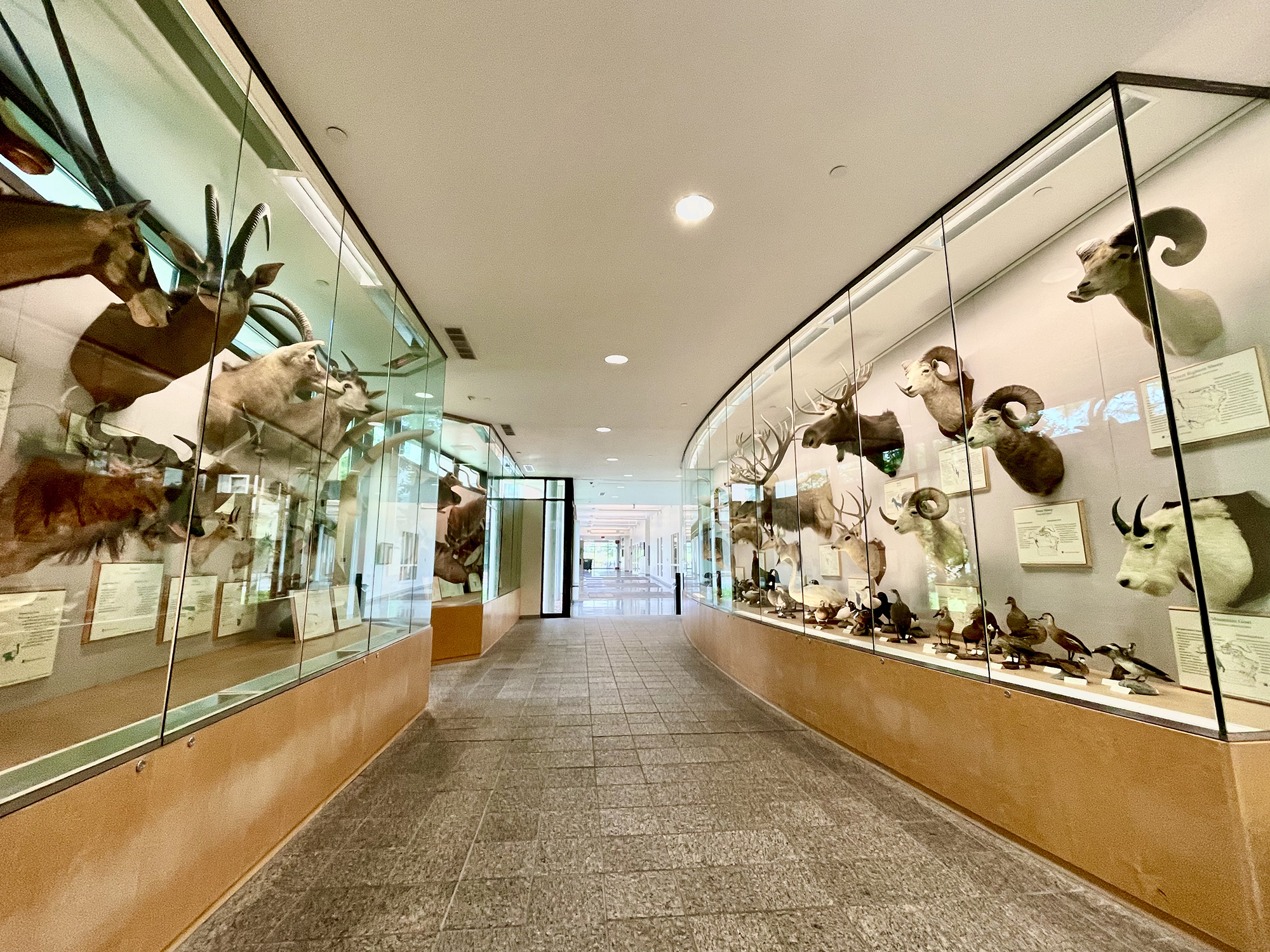 Y is for Yeckel Collection
Entering the Anheuser-Busch Natural Resources Building from the Agriculture Building, visitors will find the Yeckel Collection. Phil Yeckel, a 1933 alumnus, donated the 44-species collection, which contains specimens from Africa, Eurasia and North America and is used as a teaching tool for fisheries and wildlife students.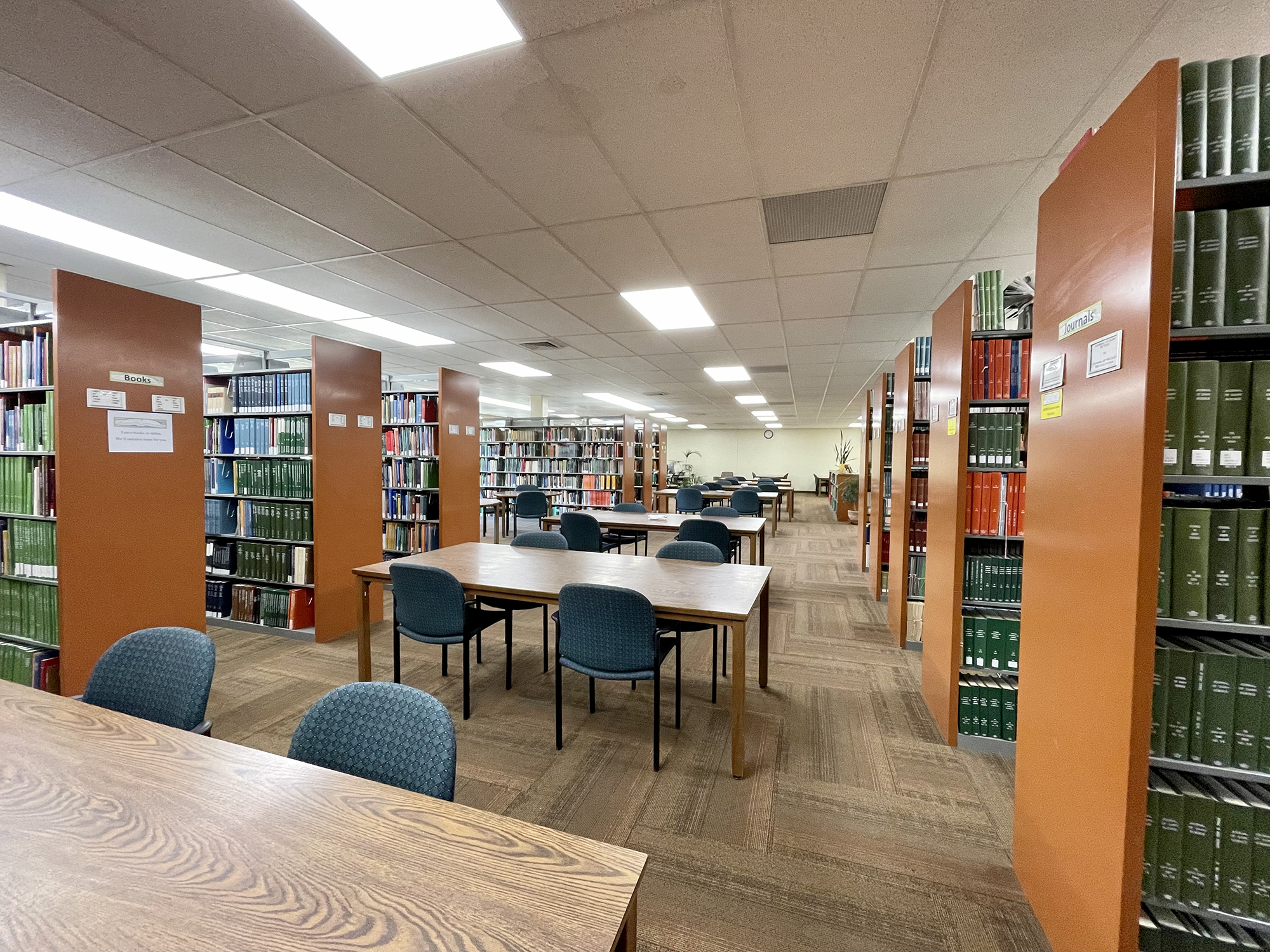 Z is for Zalk Veterinary Medical Library
The Zalk Veterinary Medical Library at the College of Veterinary Medicine is the only veterinary library in the state of Missouri. Inside, students and faculty have access to thousands of books and journals related to their field — including items that celebrate the legendary Veterinary Medicine Mule Team.