Oct. 5, 2021
Contact: Deidra Ashley, ashleyde@missouri.edu

In terms of campus icons, there are few things at the University of Missouri that rival the Columns and Jesse Hall. At the top of Jesse sits the dome — the highest point in the MU skyline and a welcome sight for students, faculty and staff, alumni and visitors alike.
For years, the inside of Jesse Hall dome has been a mystery. It's off-limits to the public, and tour guides often tell prospective students they'll only get a glimpse of it if they're inducted into a secret society.
Today, that changes.
The Show Me Mizzou team recently partnered with Campus Facilities to gain access to the space and provide a behind-the-scenes look.
Level 1
The Jesse Hall dome was originally built in 1895 and consists of four layers — similar to a cake. The first layer doesn't have windows, but you can see where students have left their mark through the years.
Level 2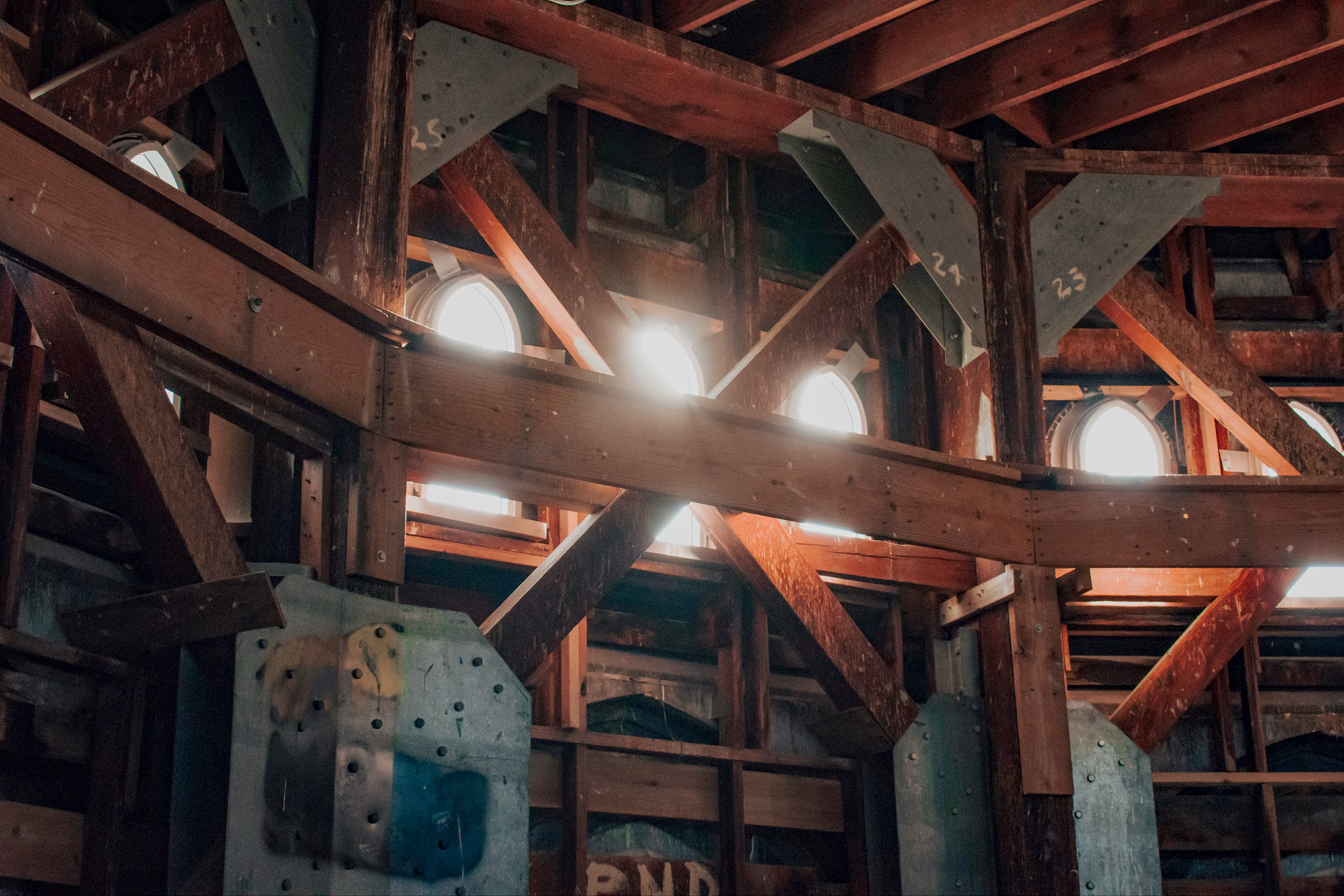 The dome has undergone upgrades, but it largely remains the same as it was originally built. Here, you can see the wood, tin and windows that make up the second level of the structure.
Level 3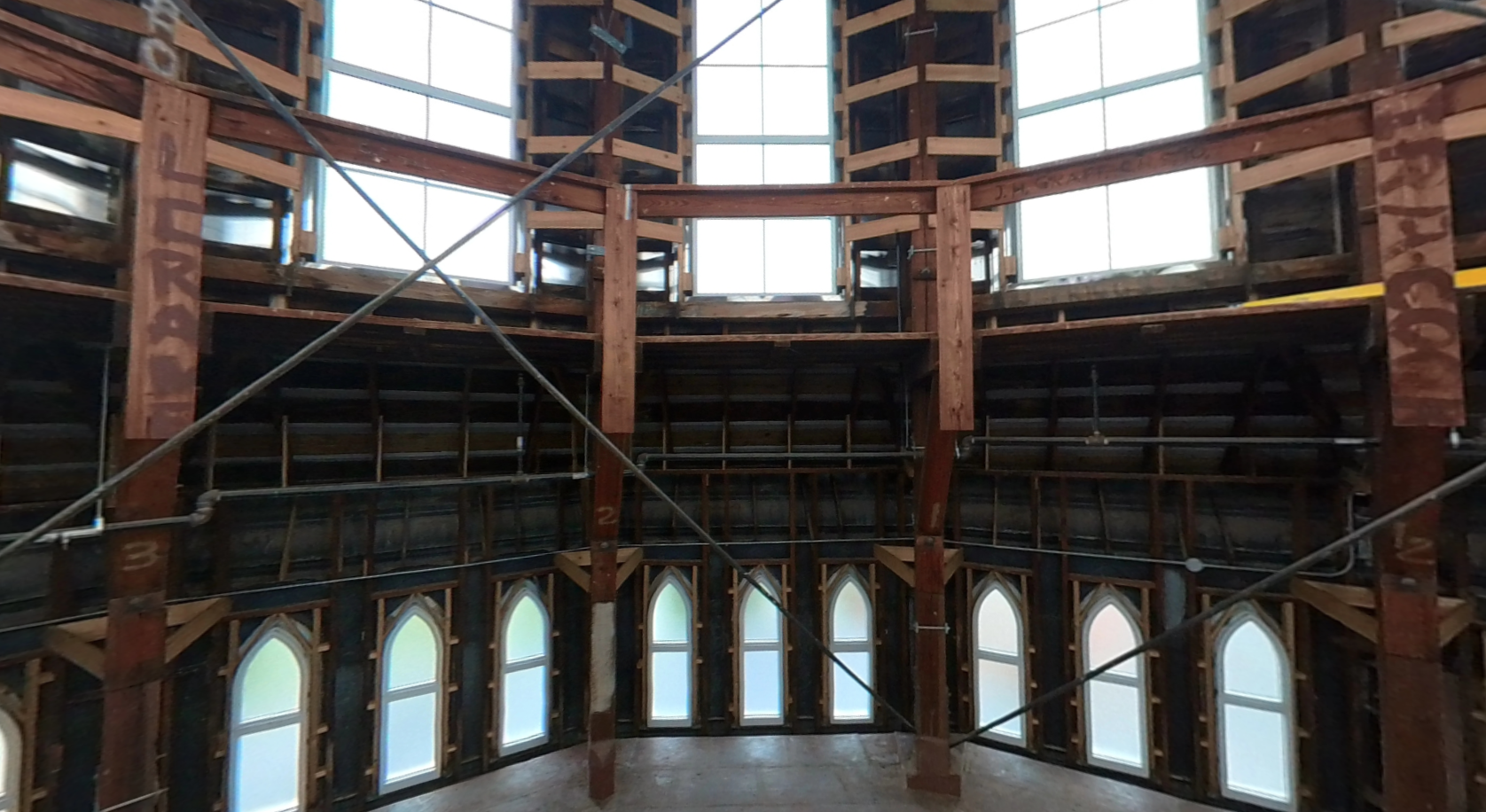 The third level is the tallest portion, with two sets of windows and a balcony. Lights were placed along the outside of the dome in 1987 and have been lit gold for every Homecoming since.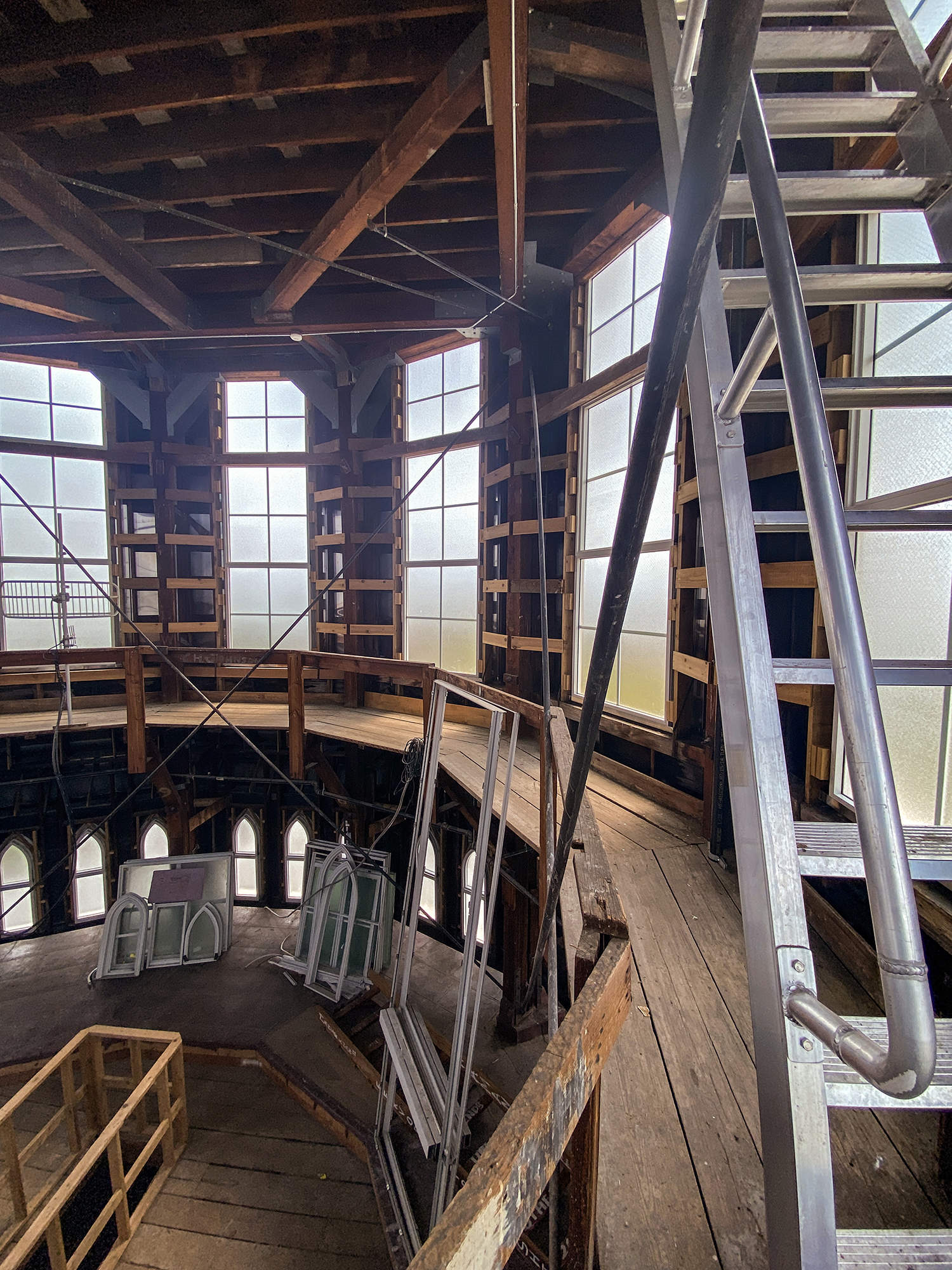 The most recent preservation project took place in 2019 and included replacing windows. The previous dome renovation was conducted in 1981 and included structural improvements and external cleanups.
Level 4
In a tradition dating back to 1917, small groups of students are selected by their peers to join one of MU's six secret honorary societies. As part of the initiation process, inductees are brought to the dome to leave their mark on the wood framework. Some of their names can be seen here.
At 102 feet, 7 inches, the dome is taller than the 77-foot main building. It rises nine stories above Francis Quadrangle and provides a stunning view from the top.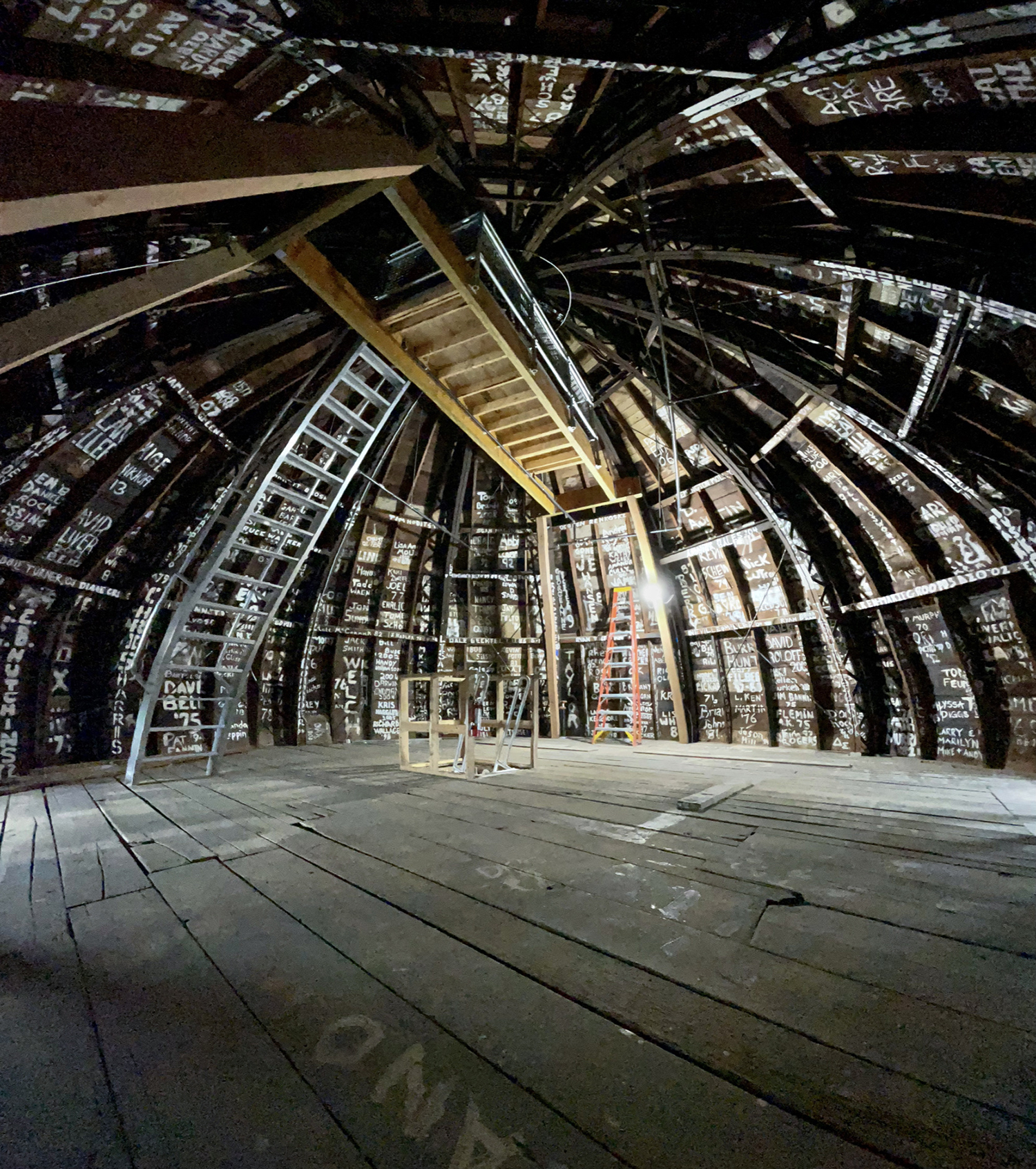 If the marks left behind by decades' worth of Tigers aren't enough to remind you where you are, the fourth level's curved ceilings ought to do it.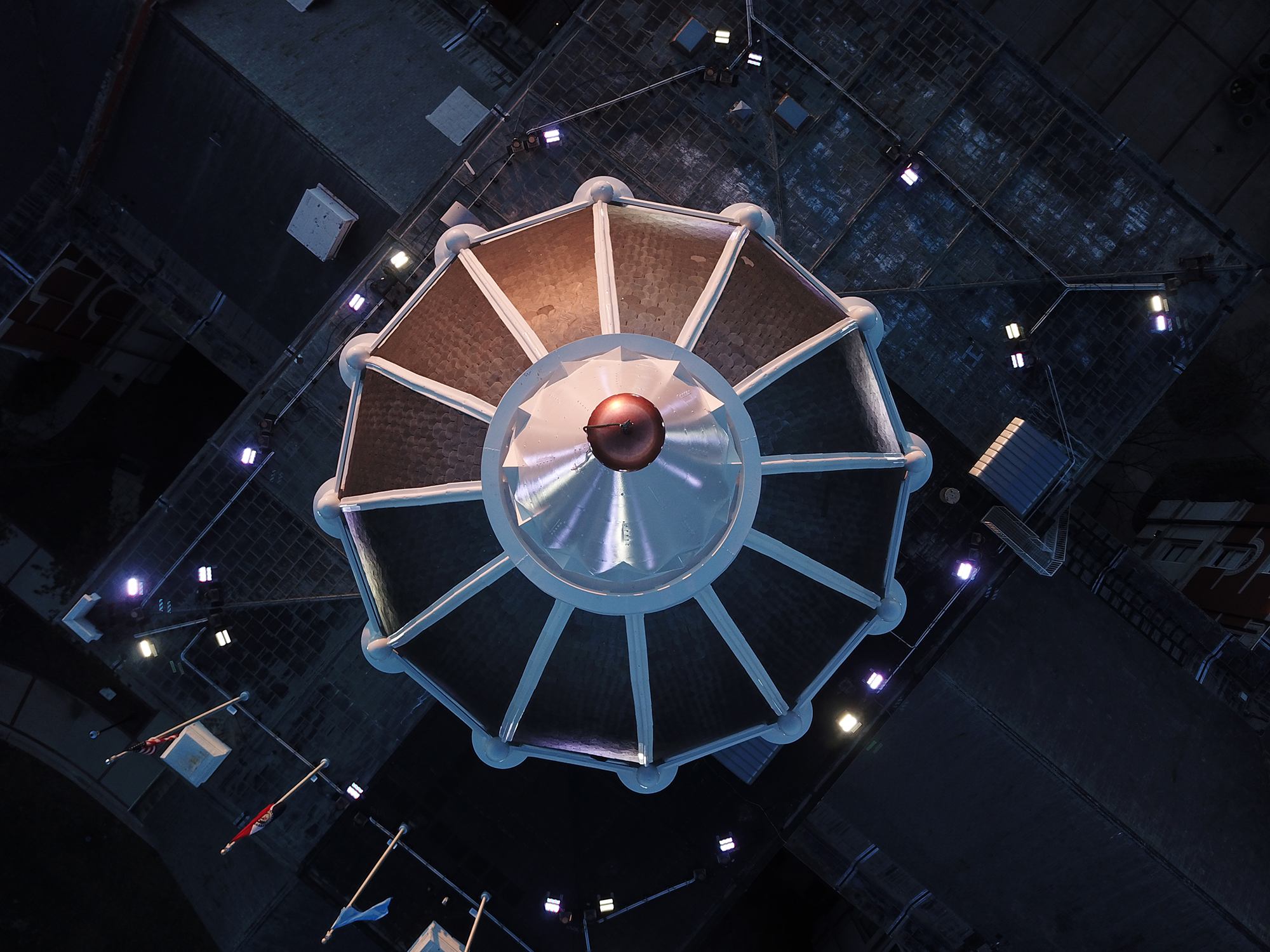 Outside, on the top of the dome, rests the cupola, home to a golden orb. A statue of a winged sun, similar to the design of the original orb, is now on display on the second floor of Jesse Hall.
Story written by Madalyn Murry