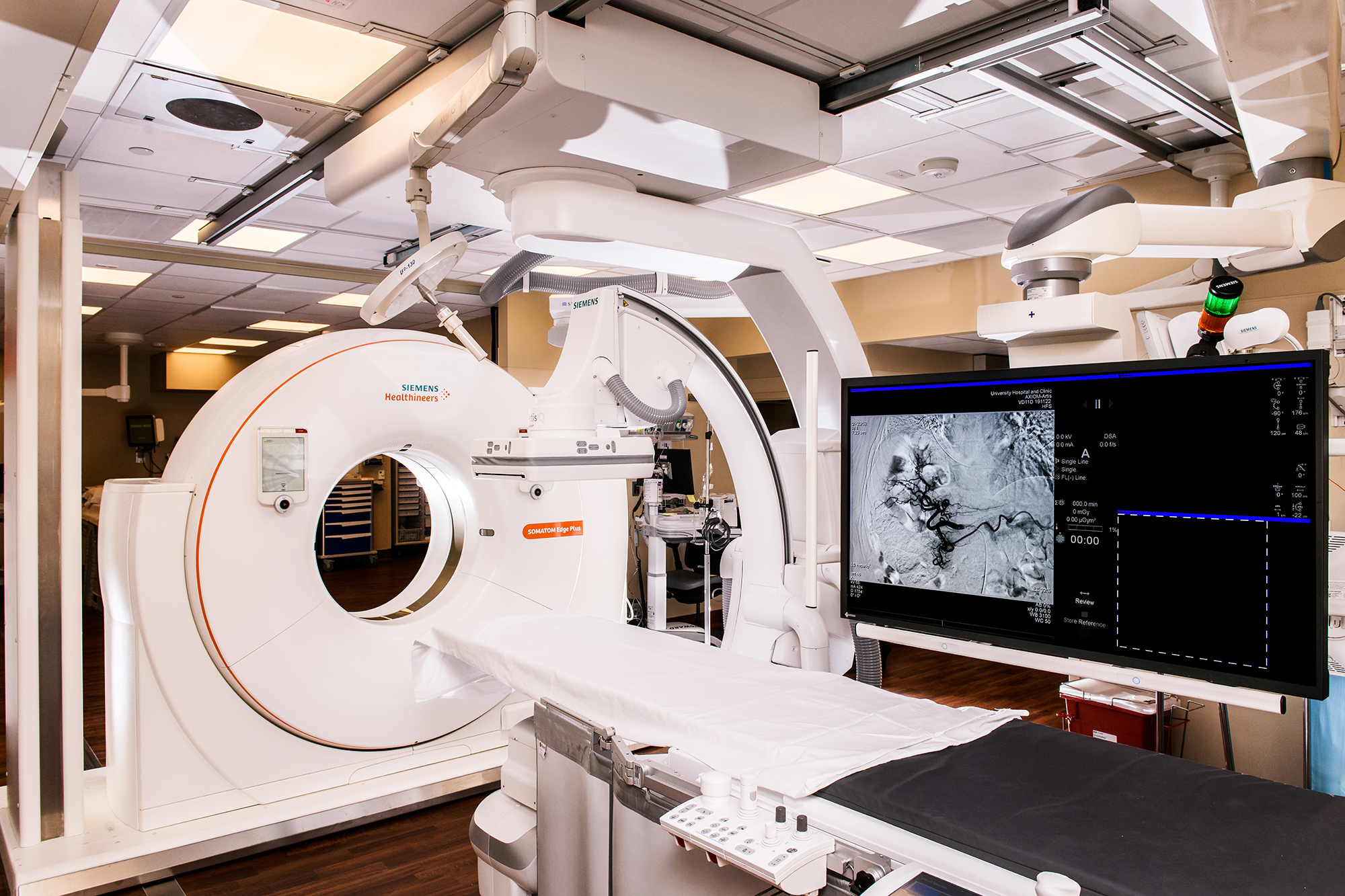 Sept. 27, 2021
John Grinstead knows the impact imaging equipment can have on patient outcomes. That's why the magnetic resonance scientist has dedicated his career to improving technology and helping health care providers collaborate around it.
Grinstead serves as the scientific engagement director for Siemens Healthineers and provides technical expertise on the Siemens Healthineers equipment being installed in the Roy Blunt NextGen Precision Health building. The facility will be the first of its kind in the nation, and Grinstead is already seeing the impact the technology is having on attracting world-class radiology researchers to the University of Missouri.
"Once I heard about what MU wanted to do with imaging at NextGen, I realized what a major commitment it was and how it would be a huge draw for researchers," he said. "I really haven't seen a team assemble like this so quickly. It starts with one key scientist, and the talent attraction snowballs from there."
A surge in researcher talent
Leading recruitment efforts is Talissa Altes, chair of the Department of Radiology. Altes and team are welcoming six new faculty members this fall — the department's largest influx of research talent during Altes' time as chair. For comparison, Altes said the department only hired one research faculty member in the first five years of her tenure.
The combination of new NextGen facilities and faculty members prime the team for three research areas of excellence:
Magnetic resonance imaging
Radiopharmaceutical development
Nanomedicine
"The many facets of the NextGen facilities — not just the imaging — are greatly enhancing our ability to attract and retain talented researchers and clinicians," Altes said. "NextGen is enabling so many partnerships between the MU Health, the School of Medicine and basic science departments in the colleges of Engineering and Arts and Sciences, which is going to create tremendous synergies. My clinical radiologists will be right there in the NextGen building reading patient exams and working with MRI physics and graduate students who are developing new imaging techniques."
Collaboration a big draw for new investigators
Among the new faculty recruits is Melissa Terpstra, an Alzheimer's disease researcher with nearly 30 years of experience at the University of Minnesota, Twin Cities. Terpstra said the NextGen initiative was so attractive that she was willing to leave her home state and the research connections she's made there.
"What made Missouri and NextGen really appealing is that all the right people are coming together at the right place and time," said Terpstra, who will also serve as the director of imaging for the NextGen building. "Dr. Altes has helped create an infrastructure for success here, and that is appealing to what I do as a researcher.
"While major advances have been made, we really only understand a piece of how Alzheimer's starts and progresses. The enhanced imaging capabilities a center like NextGen has, coupled with advanced mathematics and machine learning, are key to understanding the brain's metabolism."
In addition to Alzheimer's disease research, Altes believes NextGen's enhanced imaging capabilities and emphasis on precision health will help deepen our understanding of issues such as brain tumors, Parkinson's disease and epilepsy.
"NextGen will enhance MU researchers' ability to develop a better understanding of the underpinnings of different diseases and perform translational research (bench-to-bedside) that develops new treatments for many different diseases," Altes said. "The alliance with Siemens Healthineers is critical for us to be able to put the people and facilities in place for successful research discoveries that improve the lives of Missourians and beyond."
NextGen radiology research faculty
These six researchers will join the NextGen initiative this year:
Jullie Pan, director of high field MRI
Ai-Ling Lin, vice chair of research for radiology
Junghwan Kim, assistant professor
John Grinstead, Siemens employee and adjunct radiology research professor
Melissa Terpstra, director of NextGen imaging
Changyu Sun, assistant professor