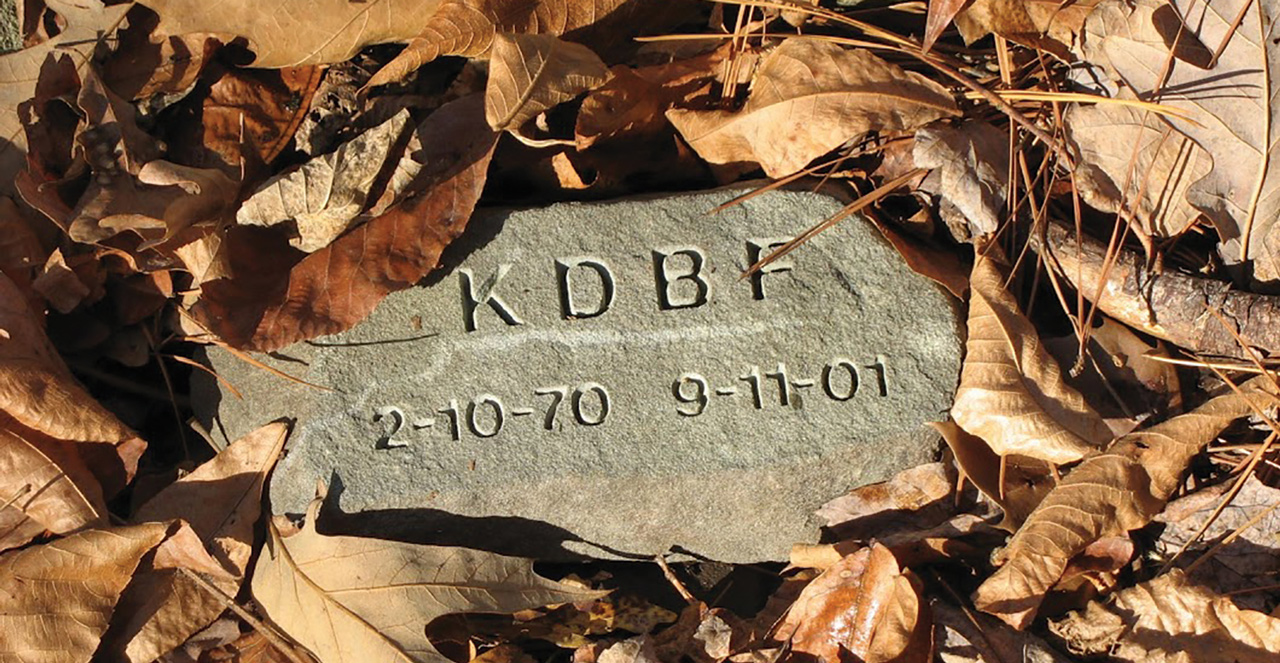 Published on Show Me Mizzou August 22, 2021
Story by Bill Tammeus, BJ '67
When the 9/11 terrorists crashed American Flight 11 into the World Trade Center's north tower 20 years ago, I was at my Kansas City Star editorial page desk. I was well into my assignment to write the lead commentary piece for that afternoon's extra edition when I opened an email from my sister Barbara Fyfe. The subject line: "Very Bad News." Barbara said her son, Karleton, probably was on that plane.
Karleton and I were close. Although my heart shattered, I had no choice but to finish the piece, in which I mentioned the likelihood of his death. He was a bond analyst for John Hancock in Boston, and that malevolent morning he left his newly pregnant wife and 19-month-old son for a flight to Los Angeles on business. His murder put my extended family, including Karleton's two sisters and their families, through trauma after trauma. The obvious question was — and remains — why did it happen?
I wrote a hard-won answer to that question in my new book, Love, Loss and Endurance: A 9/11 Story of Resilience and Hope in an Age of Anxiety. It is an account of what can and does happen when people come to believe that they know all the answers to the questions that religion and other disciplines pose, when they are convinced that they have solved all the mysteries, worked through all the ambiguities, the paradoxes, the uncertainties of life and, now bloated with false certitude, are willing to impose their indisputable answers on the world in the company of people who will encourage and support their fantasies, their delusions.
Examples of such destructive conviction are everywhere. Even more difficult than the "why" is the question of how to unplug such extremism. Here are three things we can all do now:
• Engage in interfaith dialogue, understanding and cooperation. This began for me when I spent two years of my boyhood in India. Our family home, on a university campus where my father was teaching, was close to a Muslim village. I, a Christian, wound up playing with Muslim, Hindu, Sikh and other children, learning something of their traditions and that they were just kids like me. As an adult, I've been engaged for decades through such agencies as the Greater Kansas City Interfaith Council. Find similar resources where you live.
• Become more religiously literate. This is more than just an extension of my first point. It starts with understanding one's own religious tradition, including atheism or agnosticism, and being able to explain it to others. It also means absorbing such books as Stephen Prothero's Religious Literacy: What Every American Needs to Know — and Doesn't. Religious literacy can lead to theological modesty and to understanding what, in the title of one of my books, I call The Value of Doubt.
• Deepen your knowledge of both American and world history. Terrorism, though never justifiable, doesn't arise from a vacuum. The U.S. has made enemies. Learn why and maybe even how to elect leaders better able to prevent that.
Let's work on this together. Today. It would honor Karleton and the thousands of other victims of terrorism.
About the Author: Bill Tammeus was a member of the Kansas City Star staff that won the 1982 Pulitzer Prize for local reporting. He blogs at billtammeus.typepad.com and answers email at wtammeus@gmail.com.
To read more articles like this, become a Mizzou Alumni Association member and receive MIZZOU magazine in your mailbox. Click here to join.