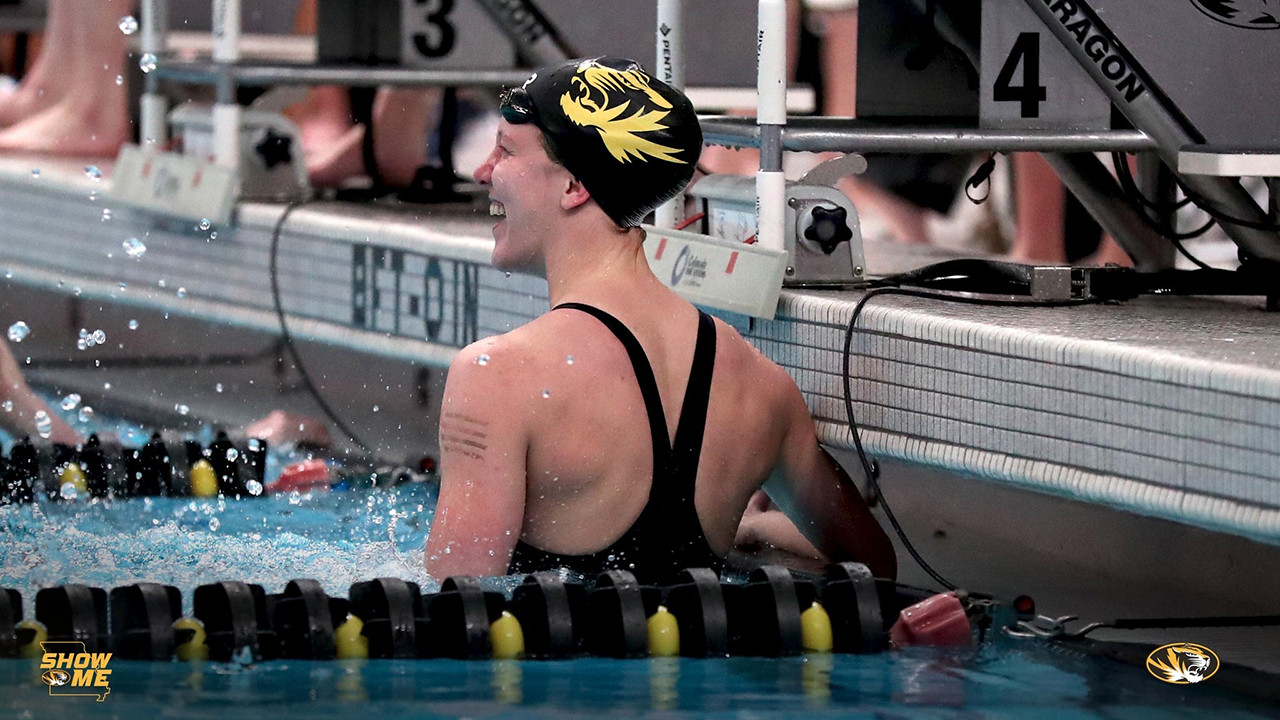 Feb. 18, 2021
Student-athlete Sarah Thompson has found the perfect major to combine her passion for swimming and her love of sustainability. The senior biological engineering major enjoys learning the science behind being a better swimmer, including biology, fluid mechanics and materials science.
"It's cool to see the connections of how you can use science to improve the sport," Thompson said. "I had professors who have studied the materials that make up our suits. Another professor is working on waterproof patches that would measure lactic acid, which would help us maximize our training."
With these innovations and training 20-plus hours a week, Thompson has a chance to earn a spot on the U.S. Olympic Team planning to go to Tokyo this year. She has already qualified for the USA Swimming trials in June.
"I love swimming. I think it is a way to let out my competitive side," Thompson said. "It's been such a blessing to showcase my talent alongside all these incredible athletes these past four years."
Getting outdoors
Away from the water, Thompson is successful academically. She has made the dean's list and has been named a Scholastic All American. Her success in the pool and in her coursework are interrelated.
"Engineering has taught me to manage my stress better and that has carried over into my swimming. It (swimming) provides a really nice way to leave your problems in the locker room," Thompson said.