March 8, 2021
Contact: Eric Stann, 573-882-3346, StannE@missouri.edu
The game of chess is a two-player strategic battle. Between them, each has 16 chess pieces at their disposal — eight pawns, two knights, two bishops, two rooks, one queen and one king. The goal of the match is to be the first player to declare, "checkmate!"
With the growing popularity of the recently launched Netflix miniseries "The Queen's Gambit," about a female chess prodigy, interest in women's chess is surging across the board.
"After 'The Queen's Gambit,' began airing on Netflix, I have started seeing young girls begin to play chess more, and more girls are realizing they can be strong chess players as well," said Begim Tokhirjonova, a sophomore on the University of Missouri Chess Team. "We know we can be the best chess players on the planet."
Two years ago, the Mizzou Chess Team began playing with just one female chess player. Now, Mizzou's four female players — Tokhirjonova, Olga Badelka, Irina Utiatskaja and Kaitlyn Erhart — are competing as one of the highest rated female teams in U.S. collegiate chess.
As the Netflix fictional series has gained popularity, the female chess players at Mizzou competed at the virtual Pan-American Intercollegiate Championships in January. There, they won the best women's team award and ranked 22nd overall in the tournament out of 59 teams.
"The show has had a huge impact on chess," said Cristian Chirila, a Romanian grandmaster and the team's coach. "Especially with the popularity of online chess, there has definitely been an influx of new people and new fans just trying to learn the game as a result of seeing the show."
Grandmaster is the highest level a player can achieve in competitive chess, and Mizzou's team has several of them, including Tokhirjonova and Badelka. Tokhirjonova won a silver medal on the second board at this year's Pan-American Intercollegiate Championships. Badelka, a freshman from Belarus, is considered the fifth best female chess player in the world under 20 years old.
"It's been a very successful year for us," Badelka said.
A lifelong passion
For Badelka and Tokhirjonova, chess is tradition.
Both learned chess at a very young age. Tokhirjonova started when she was just 3 years old by learning the game from her older sisters, who are also professional chess players. The family tradition has carried Tokhirjonova to world championships, the Chess Olympiad on Uzbekistan's team and now Mizzou.
Badelka started playing at age 7, learning the game after a teacher recommended it. For 10 years, Badelka has competed in tournaments.
"I quickly began to grasp the material and beat everyone in the group," Badelka said. "My mother, seeing my talent, began to take me to even more trainings and travel with me to tournaments."
Both are the top chess players in their respective countries and now bring their prodigious talent to Mizzou.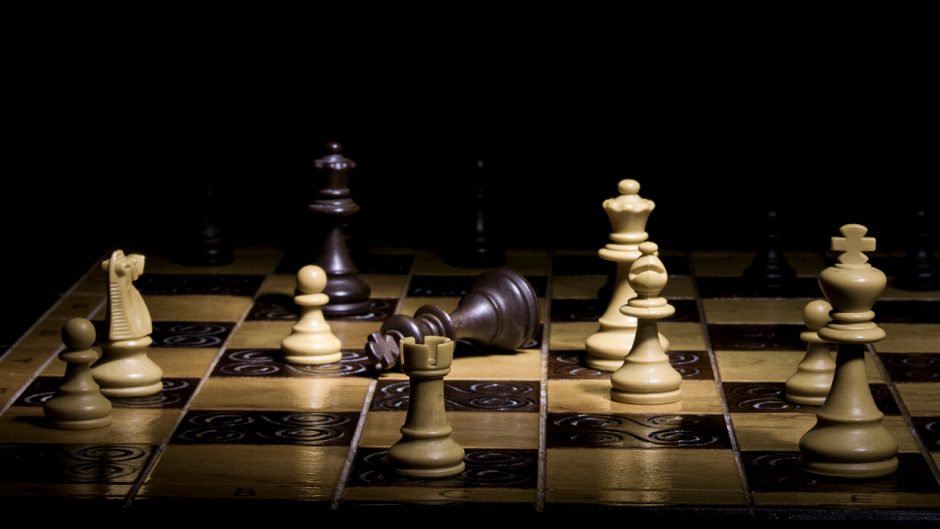 Adjusting to a virtual game
Pivoting to an online format amid the COVID-19 pandemic, players from more than 60 universities around the U.S. logged onto their computers from their own homes, offices and rooms for this year's Pan-American Intercollegiate Championships.
Although practice has prepared Mizzou's team for playing online games, Tokhirjonova said it's different not being able to see the other player's face while playing virtually. One computer screen has the board game while another shows a Zoom video, but with only 25 minutes allowed per game, there's no time to spend scrolling to look for your opponent.
"It's less psychological than playing in person," Tokhirjonova said. "I can't feel as much energy, and I have less tricks. The game depends more on me, and I try to do my best."
Although the teammates were thousands of miles apart, the women's players and coach celebrated their win.
"I'm very proud to see them compete at such a high level and manage these types of performances," Chirila said. "Mizzou is positioned to play a very important part in the development of women's chess in future years."