(Tiger) Food Fight!
The Tiger Food Fight Homecoming tradition will be kept alive with a drive-thru drop-off from noon to 6 p.m. Friday, Oct. 9.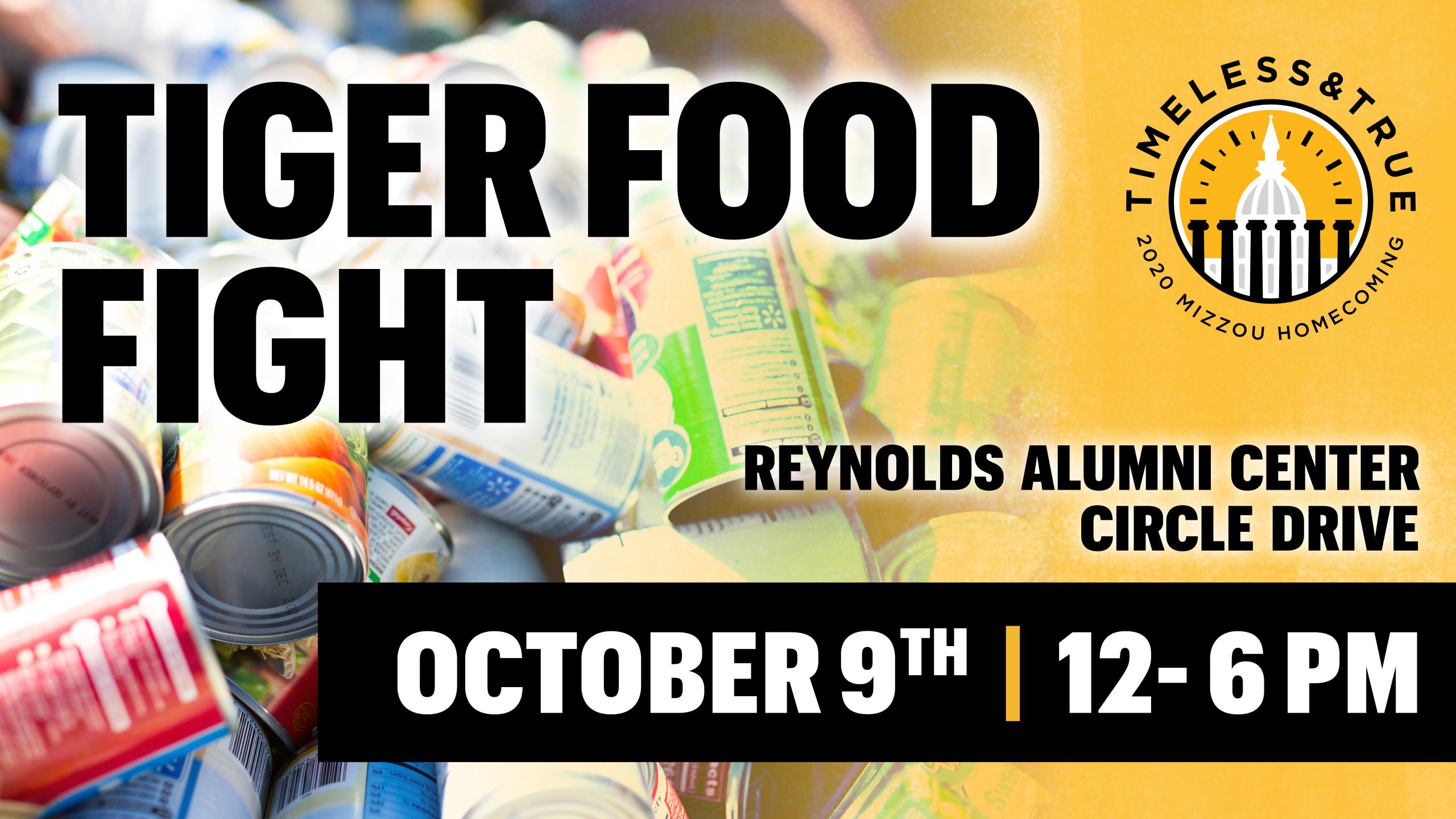 Oct. 5, 2020
Each fall, the University of Missouri community makes a contribution to the Food Bank for Central and Northeast Missouri, which benefits Tiger Pantry on campus. Last year, Tigers donated more than 30,000 pounds of food.
"There have been a lot of hardships that have come with the COVID-19 pandemic," said Homecoming 2020 tri-director Macyn McClurg. "One of the biggest events that's still happening, and can really make an impact in the Columbia community, is our canned food drive. If we're able to make sure that Tiger Pantry and the food bank are well-stocked and better able to handle things during the pandemic, then that's what we're going to do."
This year, Tiger Food Fight will be held from noon to 6 p.m. Friday, Oct. 9, as a drive-thru at the circle drive of the Reynolds Alumni Center.
Accepted items:
Peanut butter
Canned meats
Canned beans
Canned chili
Canned vegetables
Canned fruit
Canned soups
Canned ravioli
Prohibited items include ramen noodles, perishable food items and any other items not previously specified.
Not in Columbia? Honor this tradition by donating to a local food bank in your area. Find one here: https://www.feedingamerica.org
Subscribe to
Show Me
Mizzou
Stay up-to-date on all things Mizzou when you subscribe to the Show Me Mizzou newsletter. Issues will arrive in your inbox every Tuesday, Wednesday and Thursday.