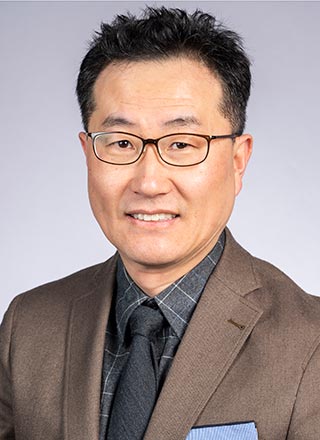 Sept. 2, 2020
Chanwoo Park, associate professor and director of the Heat Transfer/Sustainable Energy Laboratory in the Department of Mechanical and Aerospace Engineering, was recently elected to the grade of fellow in the American Society of Mechanical Engineers (ASME).
Park's research has focused on heat and mass transfer, boiling and condensation, battery thermal management and thermal desalination, among other topics.
ASME is an international nonprofit organization composed of more than 100,000 members in 140+ countries. It promotes collaboration, career enrichment and skills development across all engineering disciplines. ASME's membership includes college students, early-career professionals in engineering, researchers and academic leaders. Only 3% of ASME members have been elected to be a fellow.