Oct. 24, 2017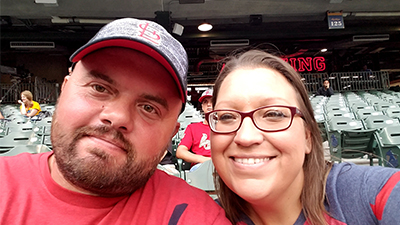 Jennifer Foster, a Mizzou alumna, past staff member and current student, says she chose Mizzou because the school holds a level of prestige within the state.
"I grew up a Mizzou fan and I had great respect for the reputation and prestige a degree from the University of Missouri holds," Foster said.
Foster says Mizzou has given her many life lessons that have shaped her into the person she is today. Even more so, Foster believes the university has provided a constant supportive background through her life, much like a sturdy paddle helping a kayaker navigate ever-changing waters.
Foster met her husband while an undergrad here and after having children, eventually returned to complete her master's degree in educational technology. She says at graduation her family cried tears of pride because she was the first in her family to graduate from such a respected university. In 2016, she returned once again to complete her specialist degree in educational leadership and policy analysis.
Foster says her story is proof that anybody can go back and get their degree, even if they have to balance working full time, raising kids and growing as a learner. Foster's next goal is getting her doctorate in education.
"This degree is for my husband and my children," Foster said. "I want them to be inspired that you can do anything you put your mind to. I want my children to proudly say 'my mom is a doctor'."
Foster's oldest son will carry on the family legacy at Mizzou next fall as an incoming freshman. She has some advice for her son and all incoming students,
"Hard work is the key to success. Life isn't easy, but with hard work you can achieve anything."