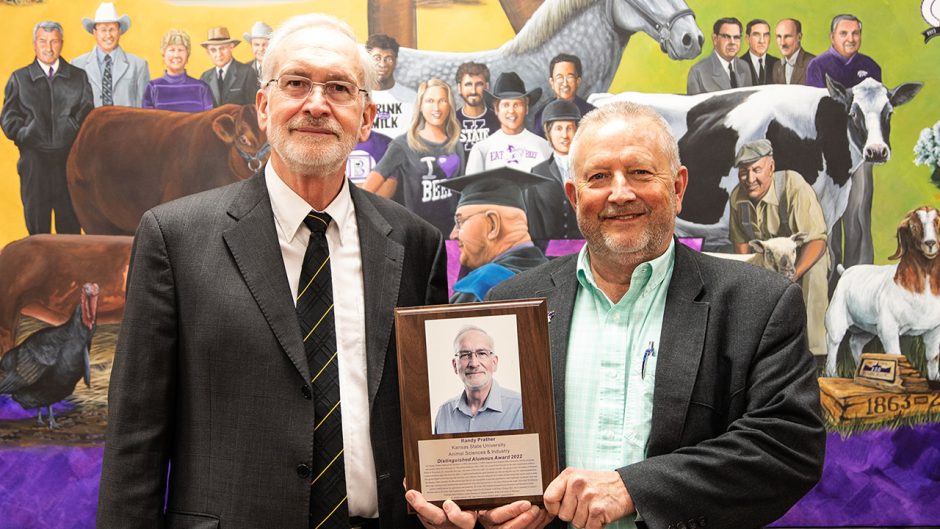 March 13, 2023
Randall Prather, a Curators' Distinguished Professor of Animal Sciences, was recently recognized as the 2022 Kansas State University Department of Animal Sciences and Industry Distinguished Alumnus. Prather obtained his bachelor's and master's degrees from Kansas State.
Prather has been a Mizzou faculty member since 1989 after completing his doctoral and postdoctoral research at the University of Wisconsin-Madison.
"The Department of Animal Sciences and Industry is proud to recognize Randy Prather as the 2022 Distinguished Alumnus," said Mike Day, Kansas State Department of Animal Sciences and Industry head. "His impact extends from his foundation in animal agriculture and reproductive biology into many facets of animal and human health and biomedical sciences. The breadth of his contributions were on display in presentations at the K-State Swine Profitability Conference, during the ASI Farm Animal Reproduction and Genetics courses, and during a symposium presentation to faculty, staff and students at K-State."
A plaque featuring a photo of Prather and a brief summary of his accomplishments was hung in Weber Hall at Kansas State in recognition of this award.
Read more from the College of Agriculture, Food and Natural Resources