Oct. 25, 2023
Contact: Pate McCuien, 573-882-4870, McCuienp@missouri.edu
WHAT: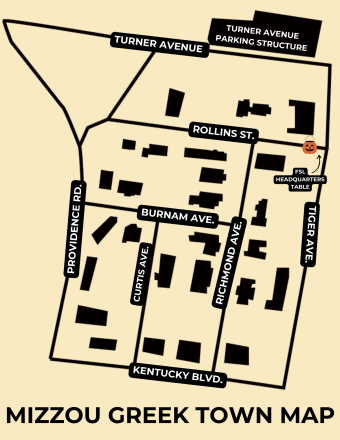 The University of Missouri Office of Fraternity and Sorority Life invites the community to "Trick-or-Treat with the Greeks" — a family-friendly night of trick-or-treating at the fraternity and sorority houses in Greektown.
Free parking is available in Turner Avenue Parking Structure beginning at 5:30 p.m.
WHO:
This event is open to the general public. Children must be accompanied by an adult.
WHEN:
Monday, Oct. 30, 6 - 8 p.m.
WHERE:
Mizzou Greektown, which spans from Rollins St. to Kentucky Blvd.
NOTE: For more information, contact Caitlin Reitz at phapublicrelations@missouri.edu.