April 3, 2023
Contact: Deidra Ashley, ashleyde@missouri.edu
Three University of Missouri student teams recently won a combined $30,000 in funding for their businesses through the Entrepreneur Quest (EQ) pitch competition. This year's winners are:
First place, $15,000: Ako Hamaamin and Noah Strodtman
Second place, $10,000: Blake Brown
Third place, $5,000: Mason Schaedel and Hallie Wilt
Much like on the television series "Shark Tank," each team had six minutes to pitch their ideas and four minutes to answer questions from a panel of judges.
"We are very proud of the effort and dedication of this year's EQ students," said Greg Bier, executive director of entrepreneurship programs at MU. "It takes tremendous effort to build out a business while also being a full-time student. They spent a lot of nights and weekends crafting their ideas into viable ventures, and we are eager to help them continue growing."
Meet this year's winners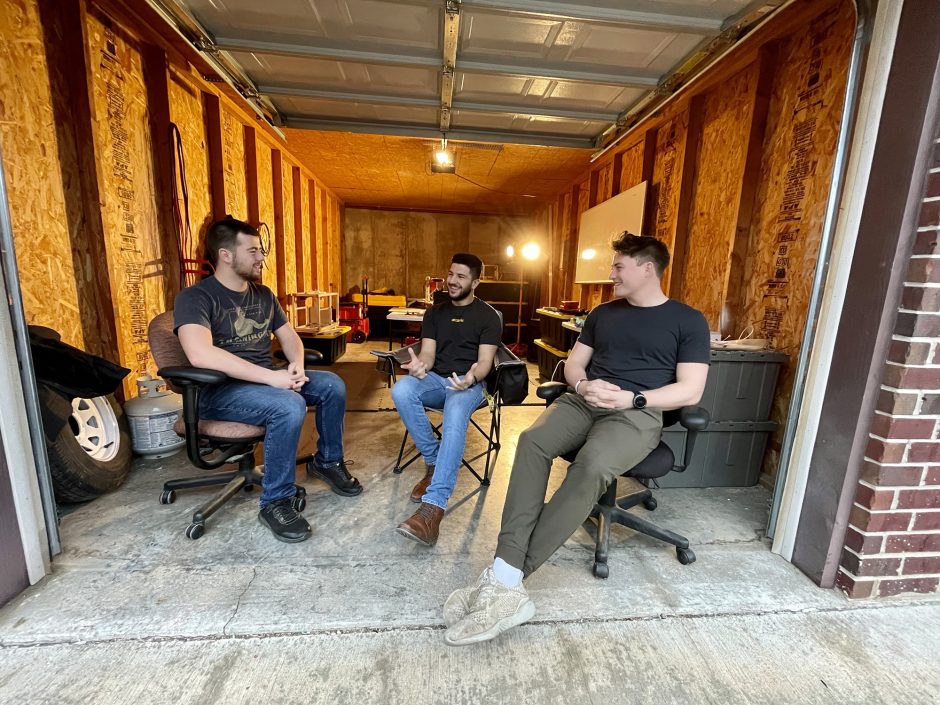 First place – $15,000 – Solutoy
Mizzou founders: Ako Hamaamin, a junior studying marketing from Kansas City; and Noah Strodtman, a senior majoring in business management from Columbia.
Each year, tens of thousands of catalytic converters are stolen from cars and trucks in the U.S. The device, which is part of a vehicle's exhaust system, converts pollutant gases into less harmful ones. It also contains materials that are valuable to resellers.
"Our team has created an anti-theft device for catalytic converters," Strodtman said. "We've made it impossible to cut through with any sort of metal blade, which is going to stop the majority of thieves."
The Mizzou students joined forces with co-founder Jason Ticgelaor, a biomedical and electronics engineering student at State Technical College of Missouri. They spent many hours working out of a garage off-campus — brainstorming ideas and building prototypes.
"The faculty and staff at Mizzou have been phenomenal help," Hamaamin said. "Every day, I have a list of questions and there are so many different professors and advisors on campus that I can reach out to. If they don't know the answer, they'll point me in the right direction."
Hamaamin and Strodtman have filed a provisional patent on their device and plan to use EQ funds to cover manufacturing and product development costs.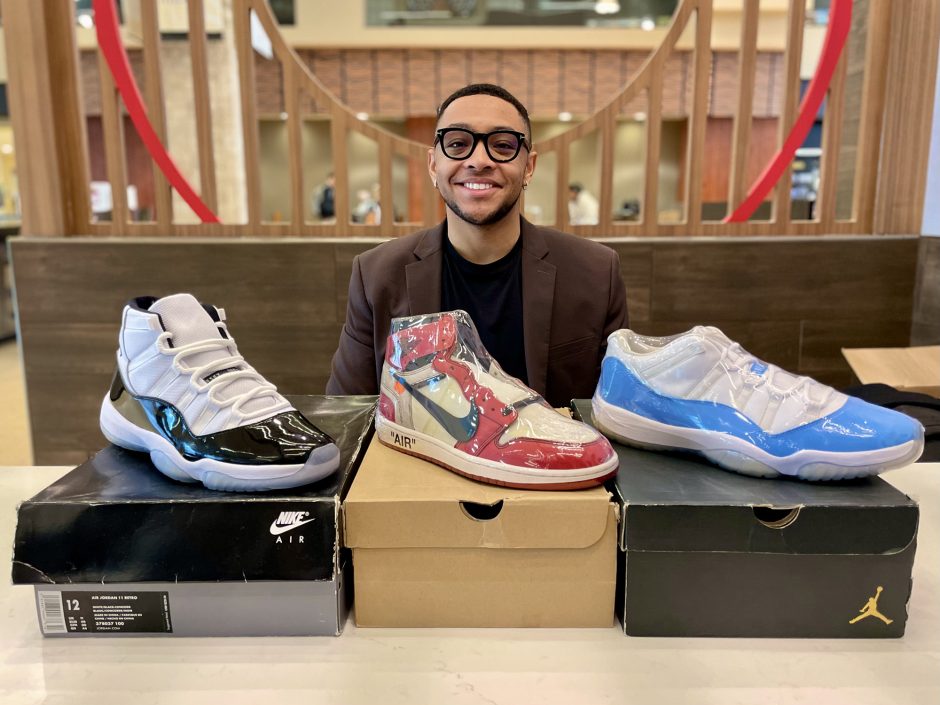 Second place – $10,000 – BTB Kicks
Mizzou founder: Blake Brown, a senior studying marketing from River Forest, Illinois.
For as long as he can remember, Brown has been a "sneaker head." When he was in middle school, he sold Honey Buns and chips to his classmates to fuel his shoe passion. Little did he know, the skills cleaning and preserving his collection would grow into BTB Kicks, a sneaker restoration, customization and resale business.
Brown has steadily acquired customers and built his company through word-of-mouth, social media marketing and key partnerships. After graduation, he plans to open a brick-and-mortar store in the Chicago community where he grew up. He's already found a storefront and said he will use his EQ winnings to purchase signage and a metal security shutter.
"I've been working hard for so long on this business," Brown said. "When my name got called, I was a little overwhelmed with some emotion because it just meant so much to me."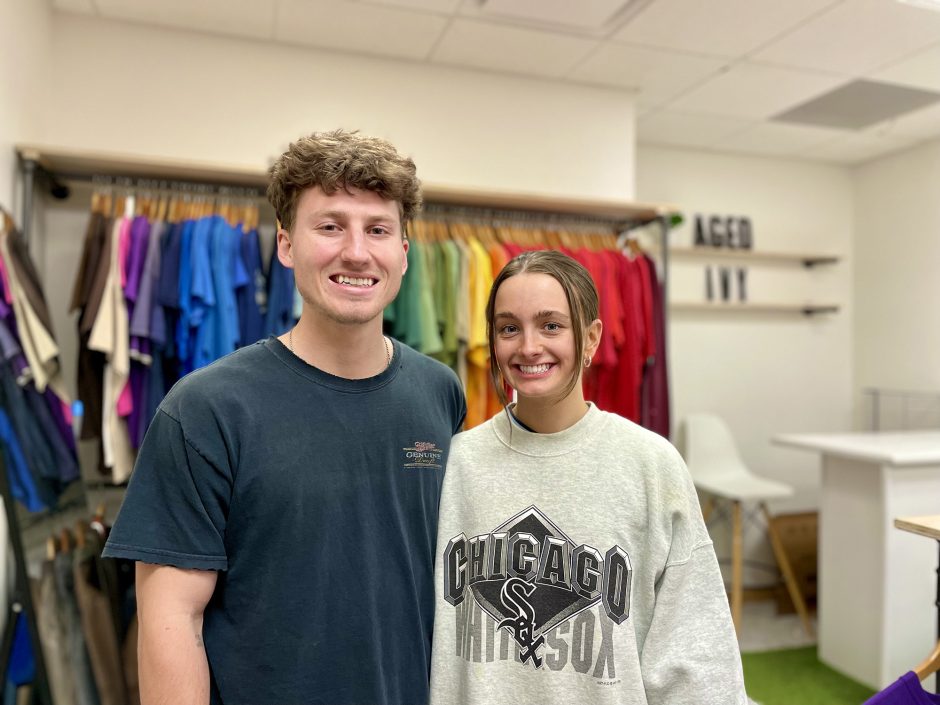 Third place – $5,000 – Aged Ivy
Mizzou founders: Mason Schaedel, a senior studying finance from Lake Zurich, Illinois, and Macon native Hallie Wilt, who graduated from MU in December with a bachelor's degree in graphic design.
In August, Schaedel and Wilt opened their Aged Ivy storefront in the MU Student Center to sell on-trend sustainable fashion. They already had a thriving online business for their hand-curated, second-hand apparel, but applied for the retail space to help grow their business and build their brand.
Schaedel and Wilt, who are passionate about helping reduce the textile industry's carbon footprint, have signed a lease for a storefront on Elm Street, where they will move Aged Ivy this spring. They credit their campus retail experience and EQ for helping prepare them for this next big step.
"With the EQ funds, we are looking to put money into product development for our new sustainable line, hire a manager, increase the production level and efficiency of our website drops and hire a YouTube filmer and editor to build brand awareness and longer-form content," Schaedel said.
EQ is sponsored by the employees of Veterans United Home Loans, Hawthorn Bank and the U.S. Bank Foundation.
Story written by Laura Roloff
Read more from the Division of Research, Innovation and Impact