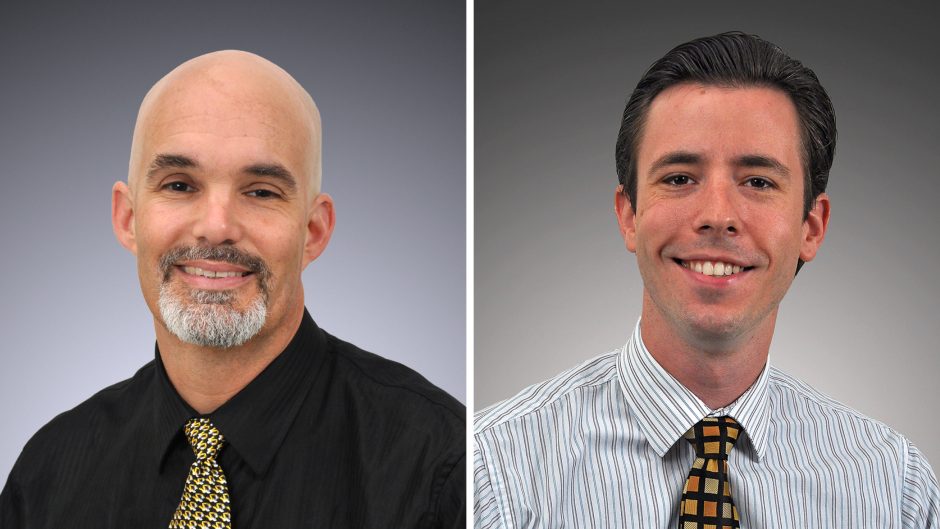 Oct. 17, 2023
The European Journal of Nuclear Medicine and Molecular Imaging Physics (EJNMMI) recently named a paper written by oncology faculty members Jeffrey Bryan and Charles Maitz the Best Paper of 2023.
The paper, "Precision Dosimetry in yttrium-90 Radioembolization through CT Imaging of Radiopaque Microspheres in a Rabbit Liver Model," was originally published by their research team in 2022 in the EJNMMI Physics publication. EJNMMI Physics shares new research in nuclear medicine physics and related matters such as dosimetry, reconstruction and instrumentation.
Through the European Association of Nuclear Medicine, EJNMMI Physics and other EJNMMI publications present awards to the best papers published in their respective journal, as chosen by the editors-in-chief.
The research team's other members are E. Courtney Henry, Matthew Strugari, George Mawko, David Liu, Andrew C. Gordon, Robert Abraham, S. Cheenu Kappadath and Alasdair Syme.
Read more from the College of Veterinary Medicine