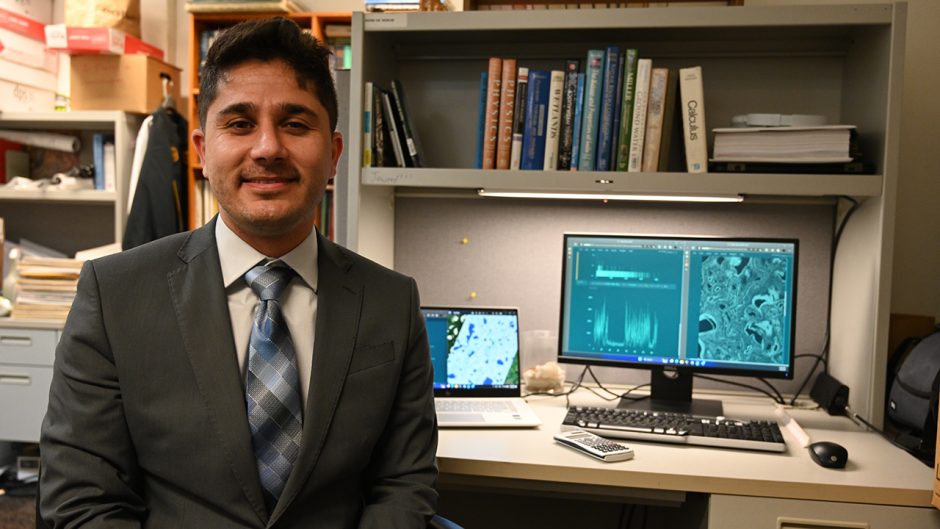 May 23, 2023
Jaweed Nazary grew up in a dry Afghanistan village, then worked as a water engineer who helped similar communities. Now, he plans to conduct research around environmental problems while teaching future generations.
In the meantime, this summer, Nazary will work at NASA.
Nazary won't go to outer space, but rather he will use photos from satellites to help analyze moisture levels in a western-Alaska community. It's part of NASA's DEVELOP National Program, which trains students to use Earth observation data and investigate environmental challenges.
"This project was made for me," said Nazary, a Ph.D. student in civil and environmental engineering at the University of Missouri's College of Engineering. "Supporting a small community's resilience in the face of climate change is very important to me. We have this amazing technology and science that can be used to help a lot of people."
Next month, Nazary heads to Athens, Georgia, where he'll spend 10 weeks analyzing sophisticated satellite imagery to see how rising sea levels and melting permafrost are impacting drainage networks in Unalakleet, Alaska. The community is at risk of coastal erosion and sea-level rise, and as villagers consider leaving the area, findings from the work will help determine new locations less at risk.
At Mizzou, Nazary works with Kathleen Trauth, an associate professor of civil and environmental engineering, to determine locations and characterize wetlands. As part of that work, Nazary has been anticipating the launch of a new NASA satellite, NISAR, which is expected to capture even clearer images.
"That's how I came across this opportunity," Nazary said. "I'm excited about the new satellite and I visit NASA's website often for updates and announcements. That's where I saw information about the DEVELOP program and that they were specifically looking for someone to work on drainage issues. I'm excited to be part of it."
Read more from the College of Engineering