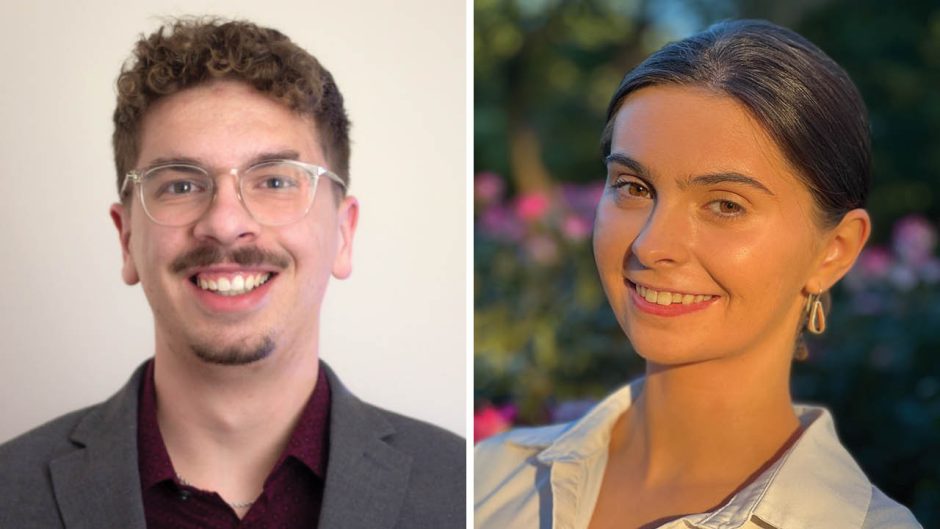 Feb. 6, 2023
Two University of Missouri School of Journalism students recently finished in the top five in the Hearst Journalism Awards Program's 2022-23 Feature Writing Competition. Eli Hoff, a student in the school's accelerated master's program, won the overall competition and senior Ella McCarthy won fifth place, particularly notable feats given that schools can only submit up to two students for consideration.
"I'm proud to see our students crowding the top five in the first Hearst competition of the season," said David Kurpius, dean of the Missouri School of Journalism. "These honors are a testament to the drive and passion Eli and Ella pour into their work as student journalists serving our community, and they also highlight the impact of the incredible guidance our faculty and staff provide in the One Newsroom."
Hoff won first place for "'No other option': Afghans put trust in strangers from Missouri before harrowing escape to safety." Published in April 2022, the article presents a harrowing narrative of Jefferson City local Timothy Griffin's international efforts to help evacuate an Afghan family in the aftermath of the fall of Kabul.
McCarthy's winning feature "Hidden encampments create community for those without homes," published in December 2021 explores the lives of the people who populate Columbia's often secluded homeless encampments.
The students' finishes against 150 entries from 82 schools came with scholarship awards: Hoff earned $3,000 and qualified for the Hearst National Writing Championship in June, and McCarthy earned $1,000. As the only school with two winners in the top five — or the top 10 — the School of Journalism will receive grants matching the students' awards.
Read more from the Missouri School of Journalism