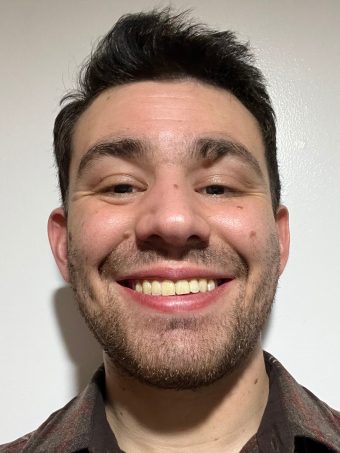 May 24, 2023
Adam Goldstein, a master's student in the University of Missouri School of Journalism, recently won the 2023 Smith/Patterson Science Journalism Fellowship, which comes with a $5,000 stipend to support the reporting of a science, health or environmental story anywhere in the world.
"Adam got excited about science reporting after he took my science writing class," said Sara Shipley Hiles, director of the Smith/Patterson Fellowship and Lecture Series and executive director of the Mississippi River Basin Ag and Water Desk. "He has totally run with it."
The fellowship is made possible through a partnership with the Pulitzer Center, which will provide coaching, mentorship and other assistance to Goldstein and others around the country as part of the Campus Consortium Reporting Fellows program.
Goldstein's reporting project will take him to Wyoming, where 300–400 pronghorns migrate each spring from Grand Teton National Park to the state's Upper Green River Basin — a journey of about 170 miles. But their path passes through an area that was in 2017 named the future home of a $17 billion gas field. The resulting collision between the interests of the energy industry and wildlife conservation, Goldstein said, calls for reporting that captures a comprehensive view of a complex subject.
"I really think now is the time to dig into this," Goldstein said. "I'm looking forward to exploring the tensions and the differing needs between the oil, gas and energy community and the local conservation community, scientists and even local residents. I want to get to the bottom of what's going on and see how we can find a solution that works for us all."
Read more from the Missouri School of Journalism